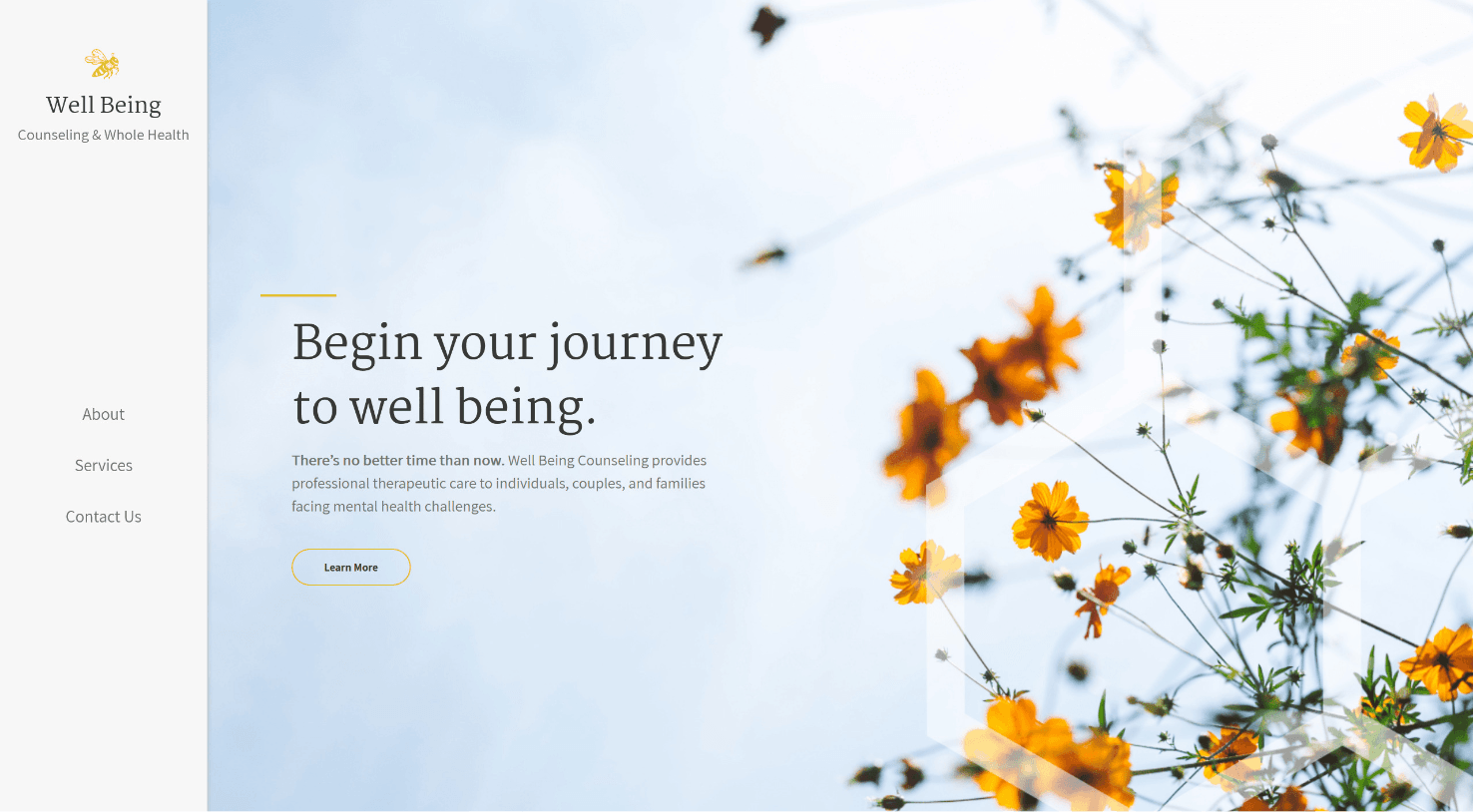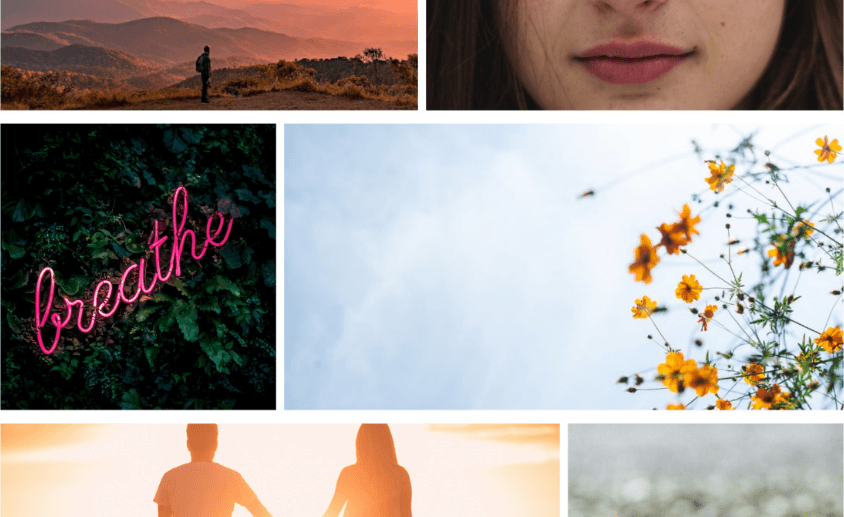 Image Discovery
During the Discovery phase of a web design project, we always do what we call "image discovery," in which our design team pulls together different types of imagery — people, faces, landscapes, illustrations, etc. — in order to get the client's gut reactions on the different general aesthetics of each image.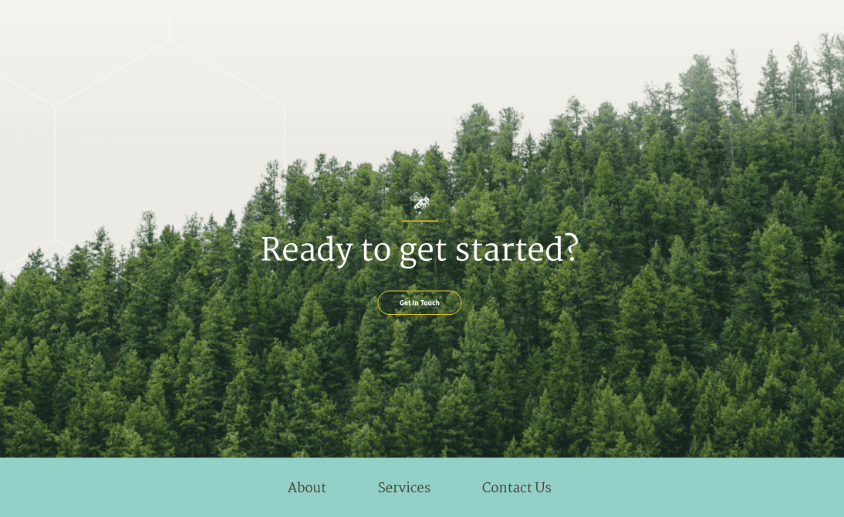 The Healing Power of Nature
During this image discovery process, we found that our client was drawn toward the images that depicted nature, especially flowers and trees. Because Well Being Counseling's logo is a bumble bee, using images of nature really pulled the brand aesthetic together into a beautiful and cohesive idea that tied in the healing power of nature and the natural cycle of life.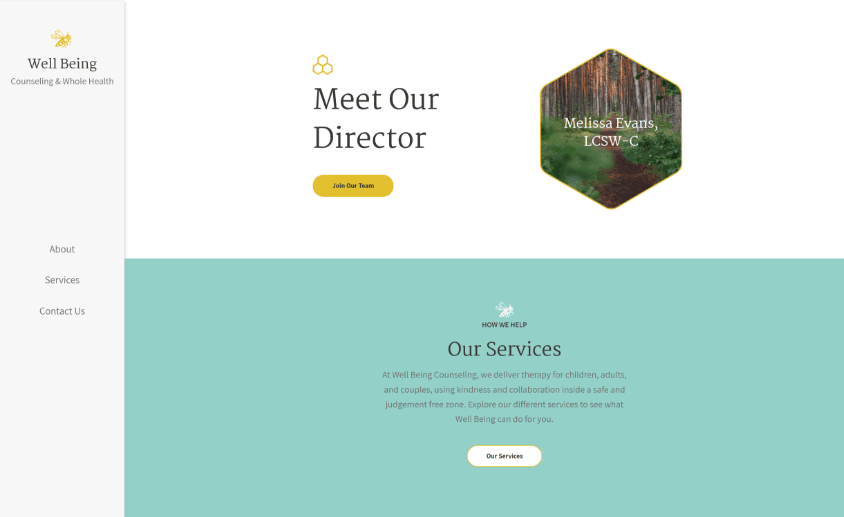 A Breath of Fresh Air
We further tied in their bumble bee logo by using the hexagonal shape of honeycomb as a design flourish throughout the site, and employing a golden yellow as the primary brand color, reminiscent of honey. When all these elements are put together, we have a clean, soothing aesthetic that feels like breath of fresh air.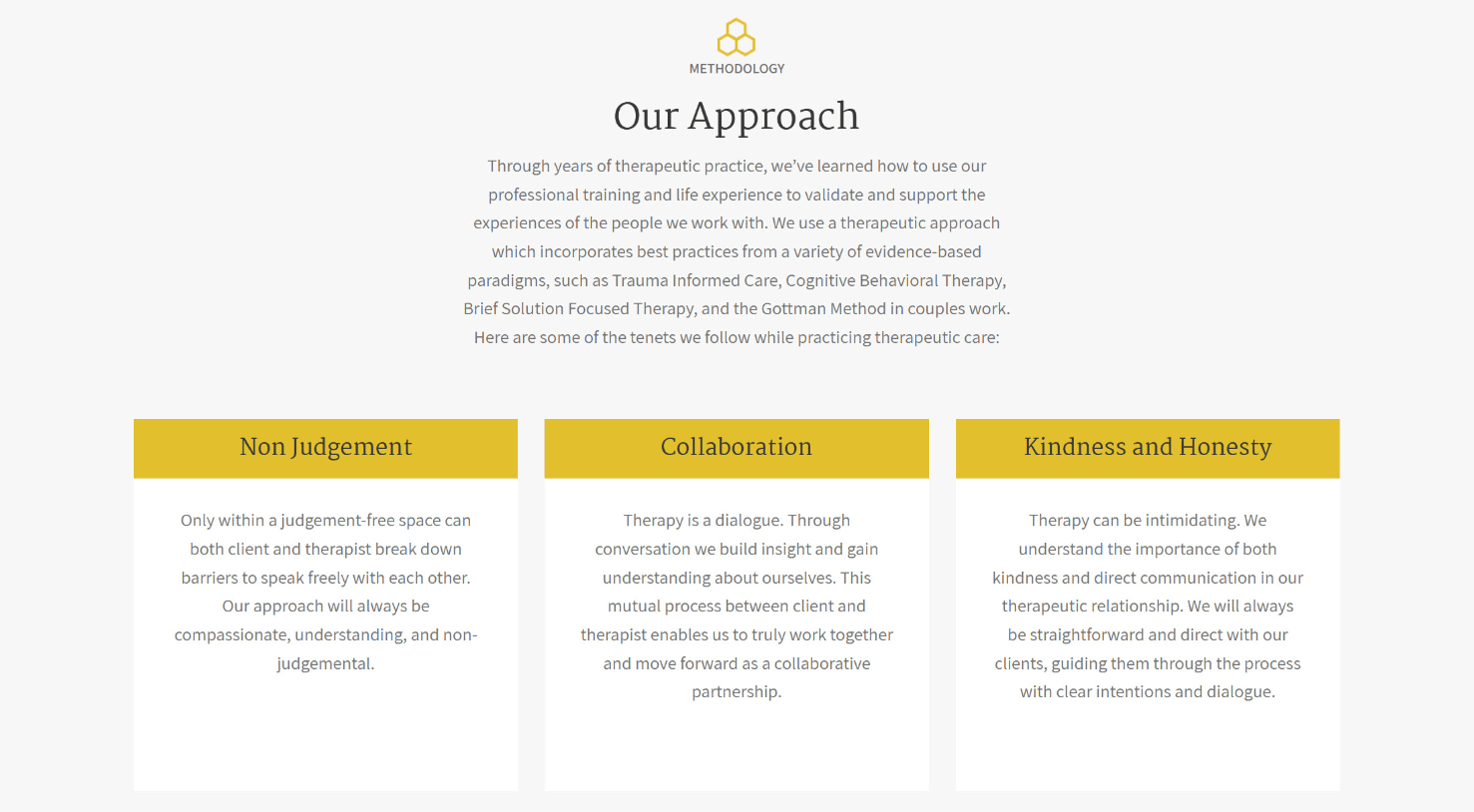 Because Well Being Counseling is a fairly new enterprise, they hadn't fully fleshed out their messaging. Our copywriting team worked with the Well Being team to create content for their About page and Service pages. Creating an "Our Approach" section really set the foundation for what the Well Being brand and messaging wanted to accomplish.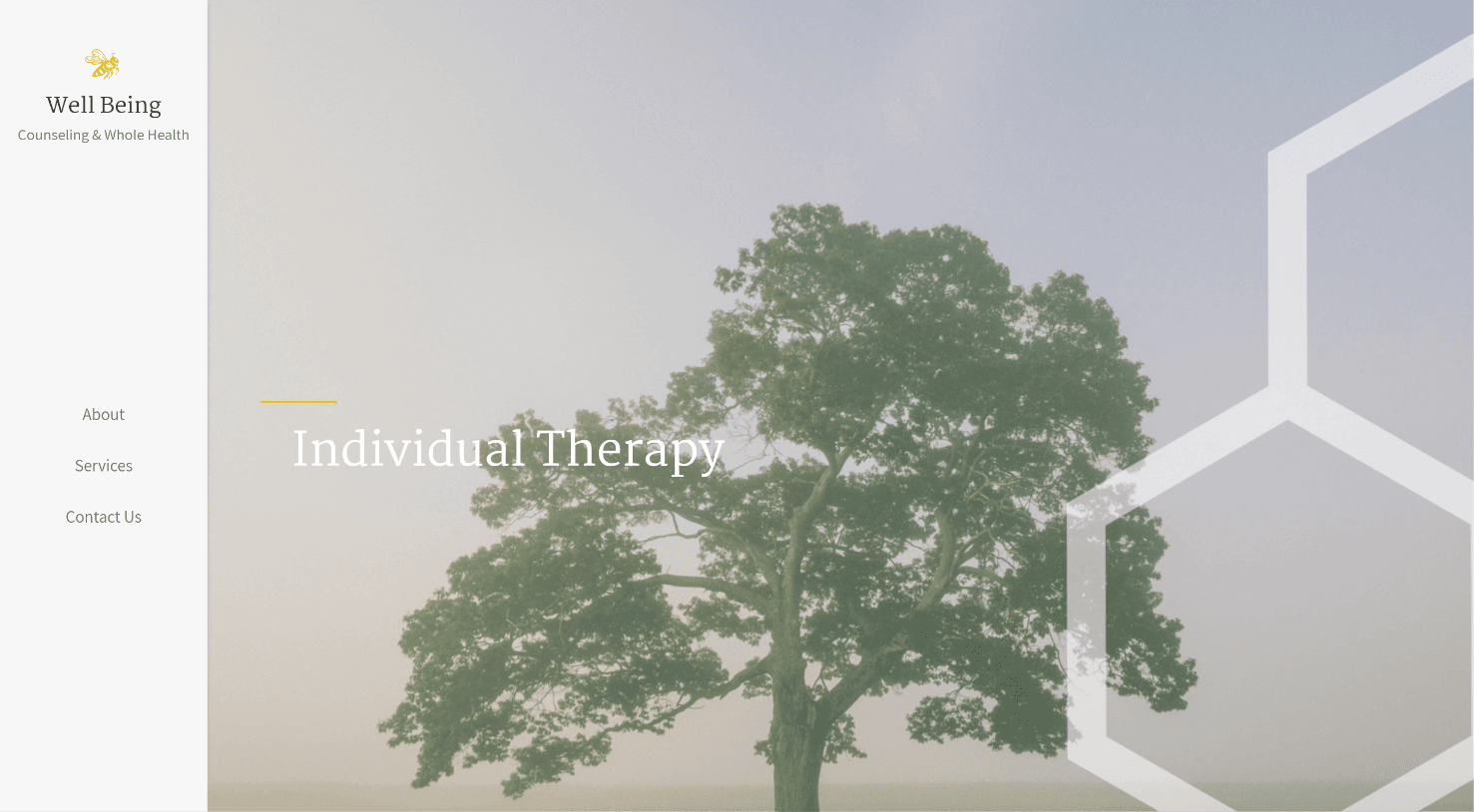 An Inviting Place to Learn
Each one of Well Being's three services got its own interior page, which consisted of soothing imagery and empathetic language in order to make users feel safe and comfortable on each page. We broke the content down into digestible sections, with a clear call to action to get in touch at the end of each page.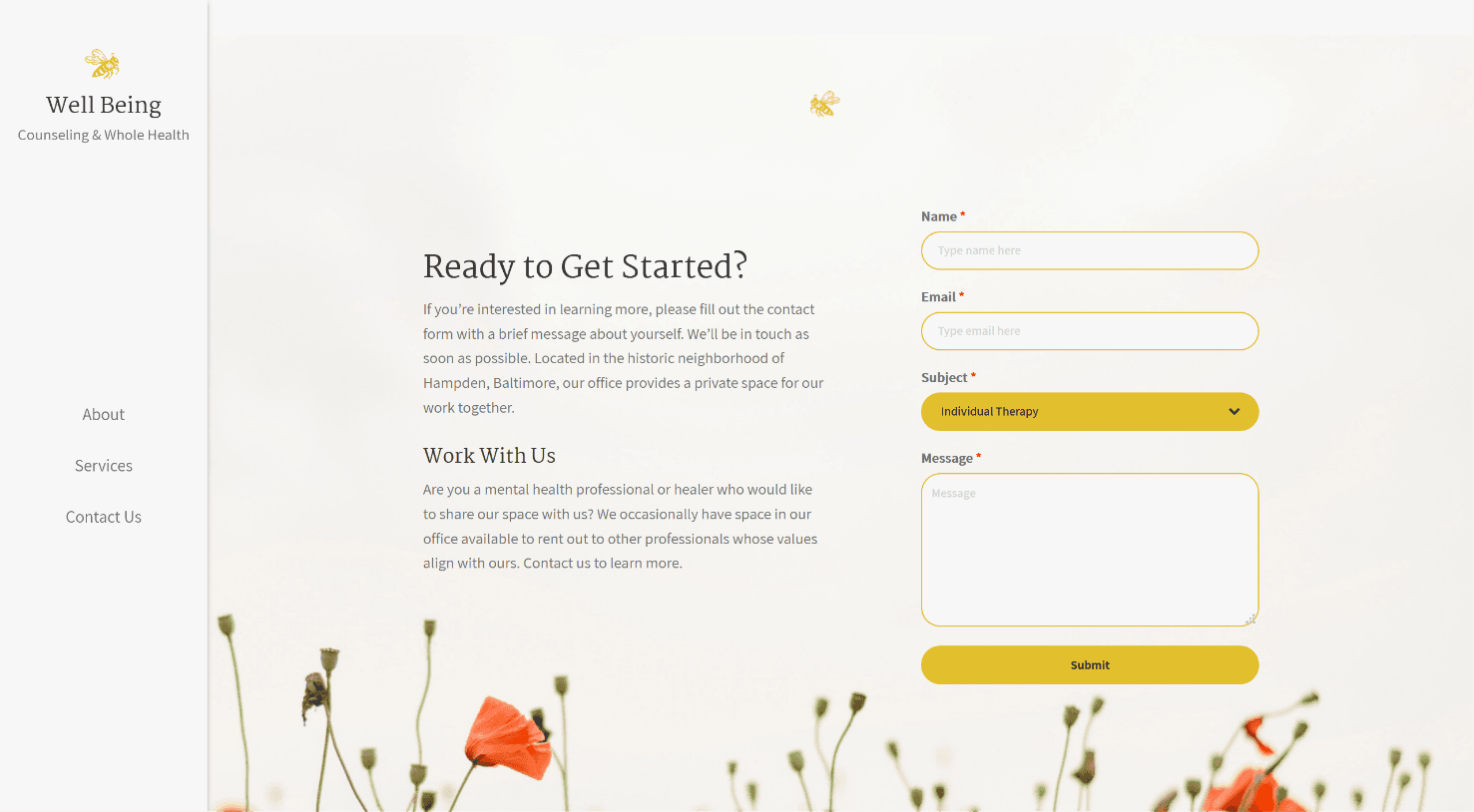 The Contact page of the website was created for two audiences: those who wanted to get in touch to schedule a therapy appointment, and those who were interested in working with Well Being Counseling as part of their team. We added a dropdown menu to the form so that the user could select their reason for getting in touch, helping Well Being more easily address the needs of each contact.
Let's work together to bring your vision to life.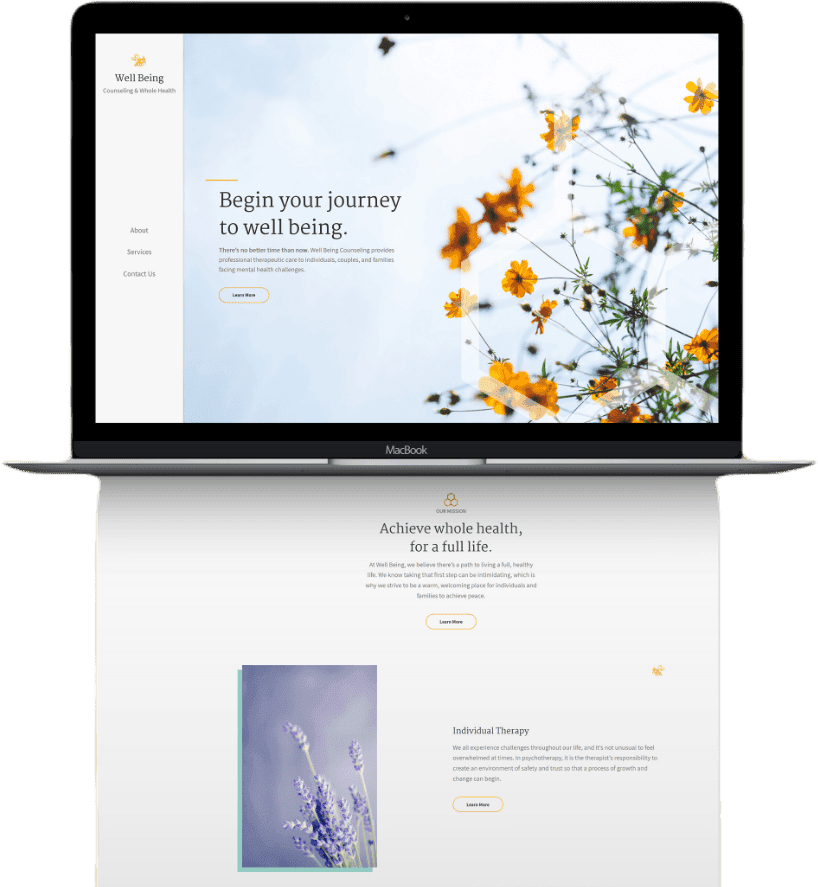 PROJECT TEAM
Jennifer Chew
PROJECT MANAGER
Orion Alden
CREATIVE DIRECTOR
Maggie Nugent
Content Director
Lena Ovcharenko
Developer
Meet Side•Sea
We wanted everything about the Well Being Counseling website to exude positivity and serenity. It made for a serene process for our team -- sourcing imagery of beautiful landscapes and nature and working with bright, calming colors set the tone for the entire project. I think the finished product accomplished exactly the aesthetic Well Being was going for.
Orion Alden
Creative Director
See how we can elevate the
voice of your brand.