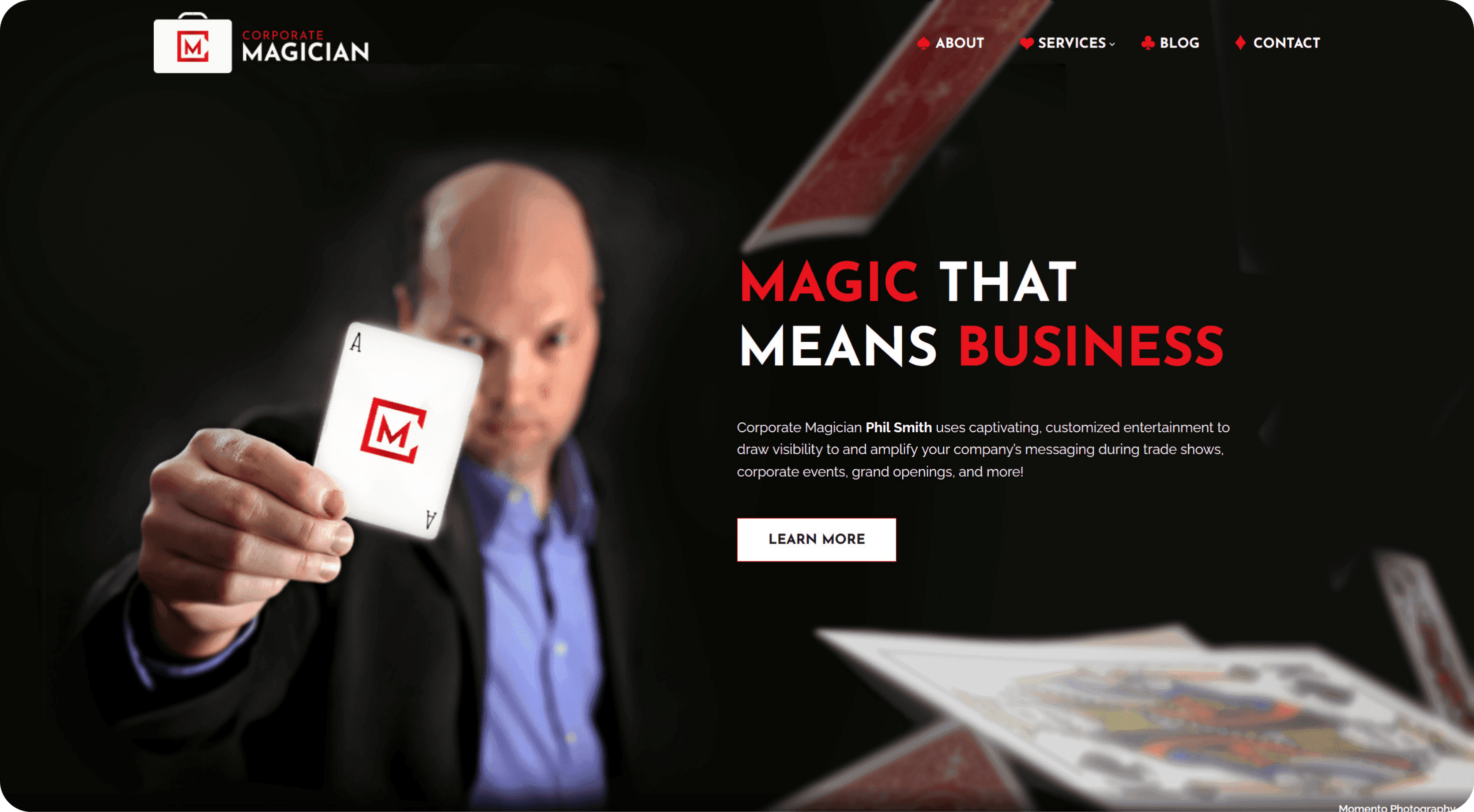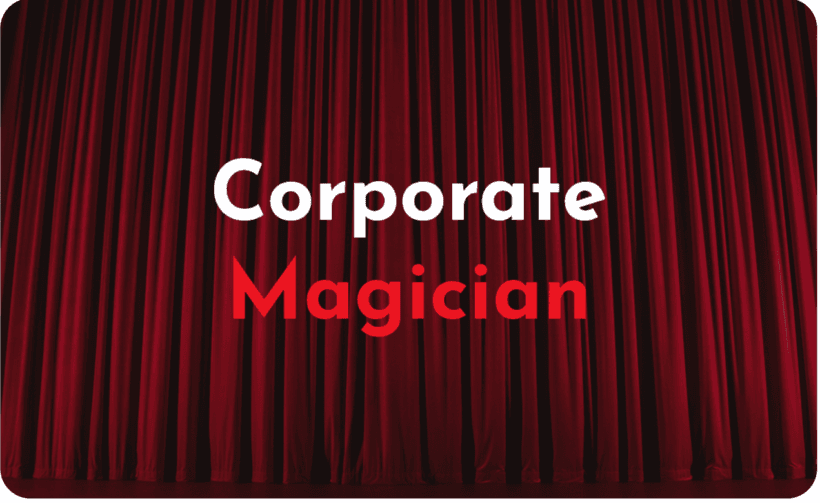 A Design That Performs
Our design team put together a series of stylescapes to show to Phil to get a sense of his aesthetic preferences. By creating stylescapes, we're giving our client a visual reference to better understand what a design aesthetic is made up of. We weren't surprised that Phil leaned toward the theatrical elements—dark backgrounds and bright reds that evoke the magic and mystery of performance.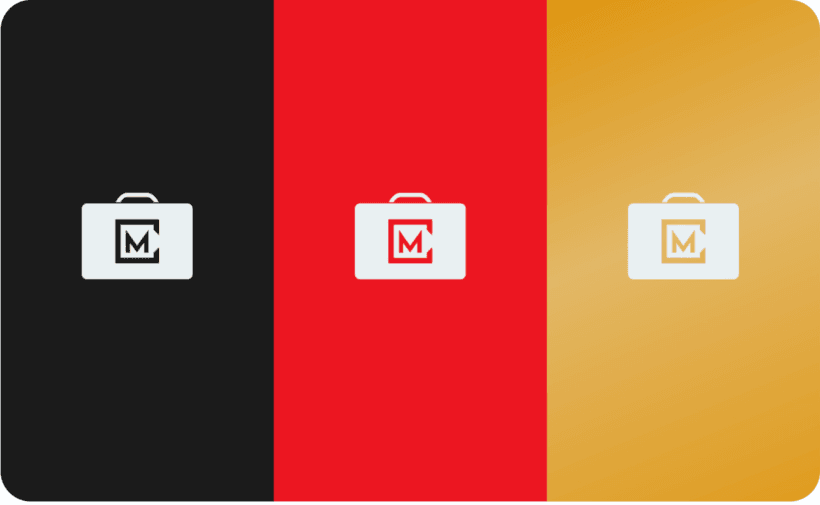 When Business is Magic
When creating the Corporate Magician brand, it was important to differentiate Phil from a typical party entertainer. His shows are tailored to professional audiences, and we wanted that sophistication to show in his logo and brand. Our logo colors were inspired by a magician's most reliable asset – a deck of cards – and we set the lettering on briefcase background, tying in the business aspect of Phil's offerings.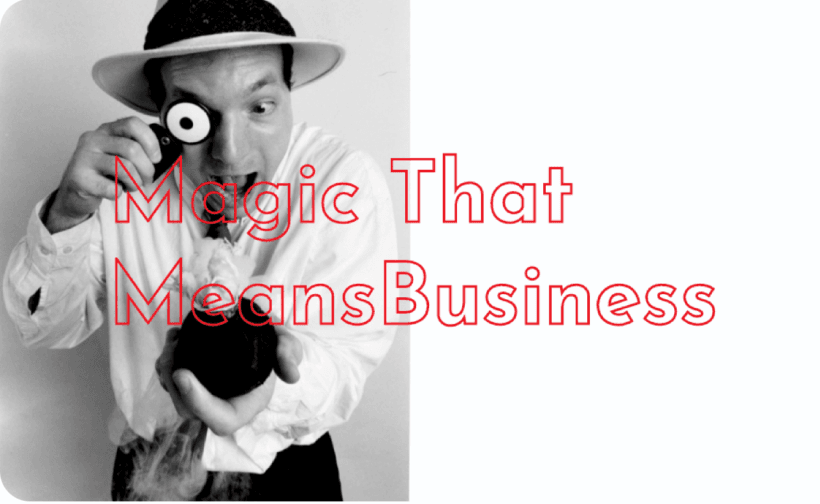 Nailing Down Messaging
Another important part of solidifying the Corporate Magician brand was the messaging. A big concern of Phil's was his business being lumped together with party entertainers. We needed messaging that worked with design to differentiate Phil as a magician for professional atmospheres. Our copywriter created the tagline "Magic that means business" to drive home the intent of his work.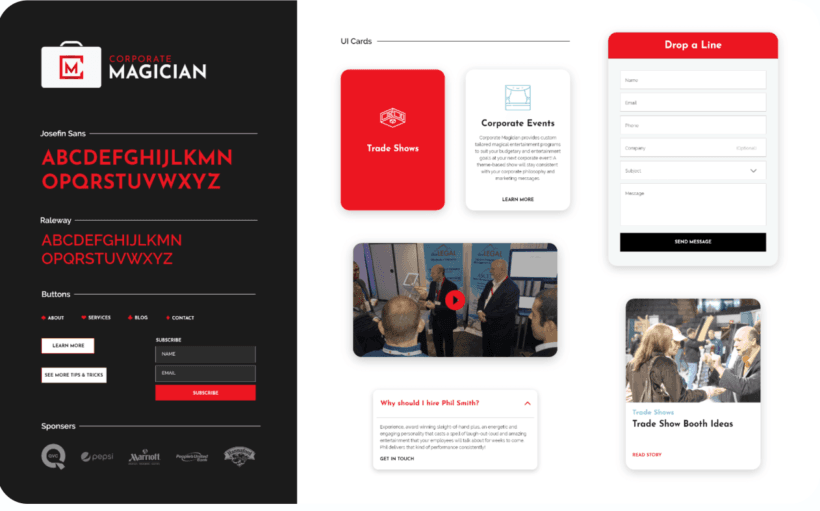 Bringing the Brand to Life
During web design, our team continued to be inspired by Phil's commitment to performance. We created a color palette reminiscent of a classic theater. The blackness of sitting in the dark before the stage lights come on, the dark red of the velvet curtain, the pops of incredible imagery and brightness – all of these elements evoke the excitement and anticipation of a breath-taking night at the theater.
Now my site can compete with the big boys and girls in the corporate entertainment field of variety entertainment! Definitely consider
side•sea
if your site needs a new updated look that gets attention, works super efficiently, and brings home the bacon!
Phil Smith
Corporate Magician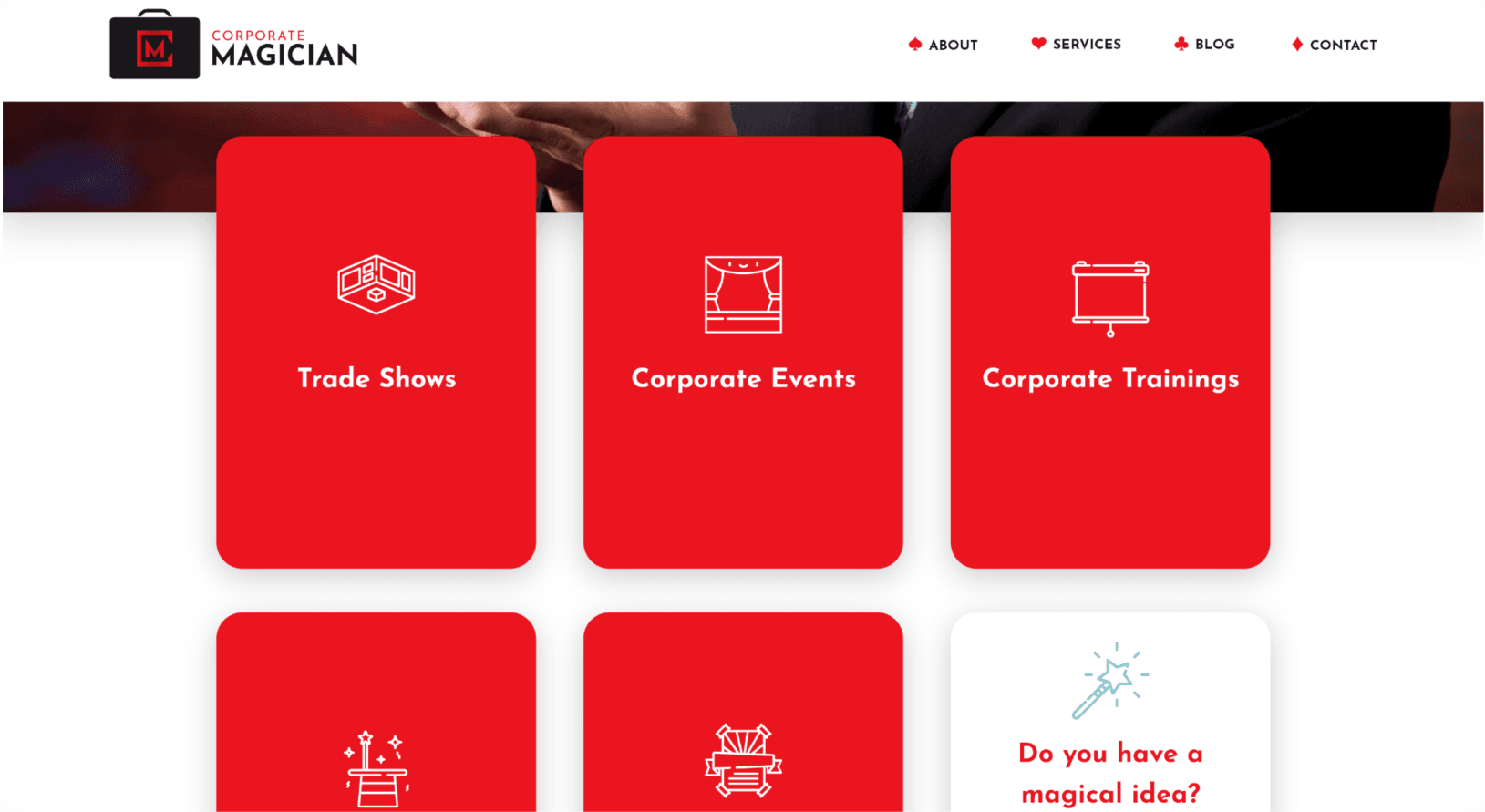 A clean, interactive services grid can be foundational to an efficient user experience. We added an effect that reveals a quick overview of each unique service as you roll your mouse over the tile. Allowing the user to browse each service without actually clicking into the interior page saves time and gets the user where they need to be.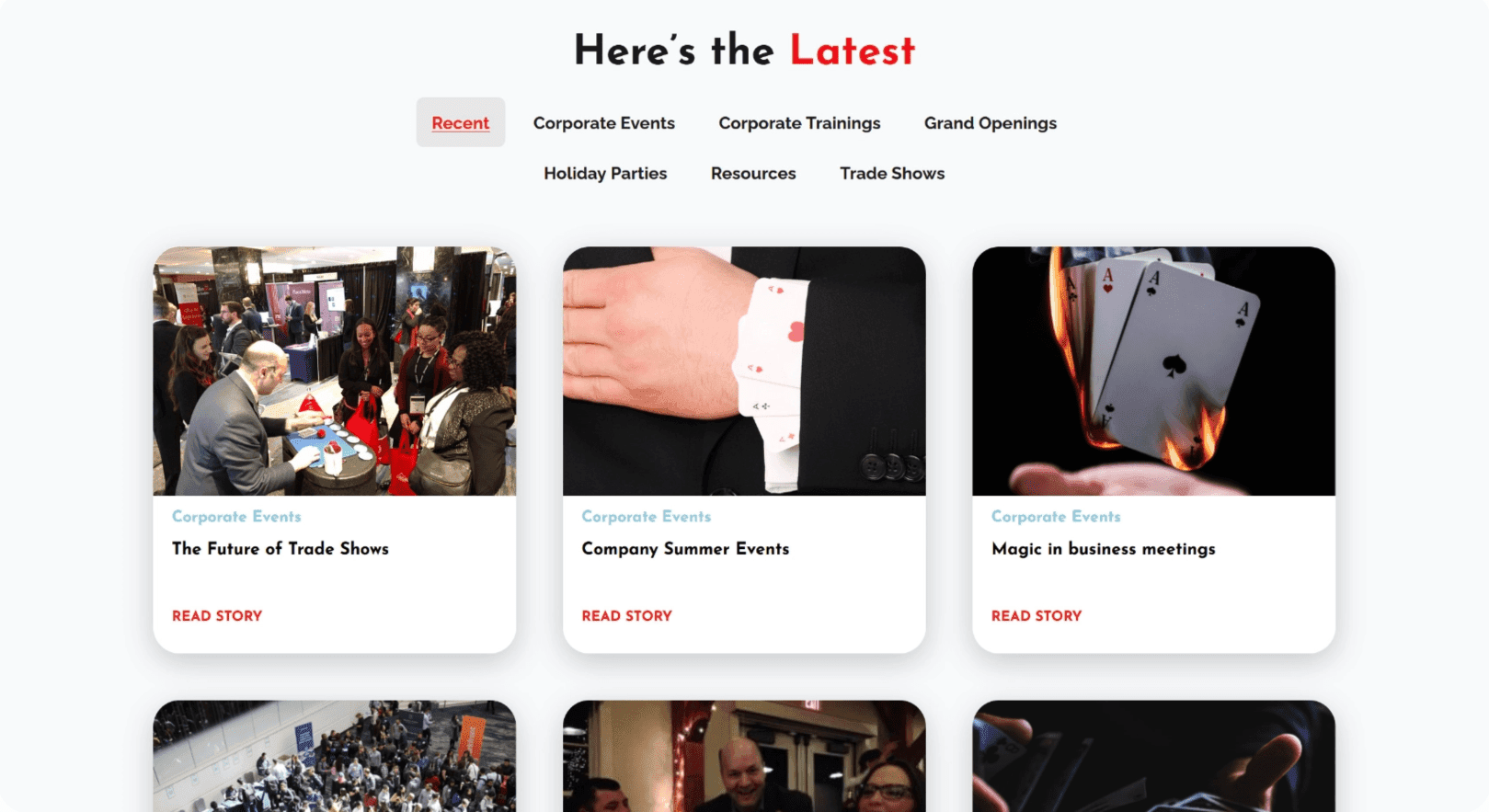 Through their blog, Corporate Magician has created a wealth of knowledge for his current and prospective customers. Blog posts can be filtered by service, so users can learn more about what Phil can do to elevate their events.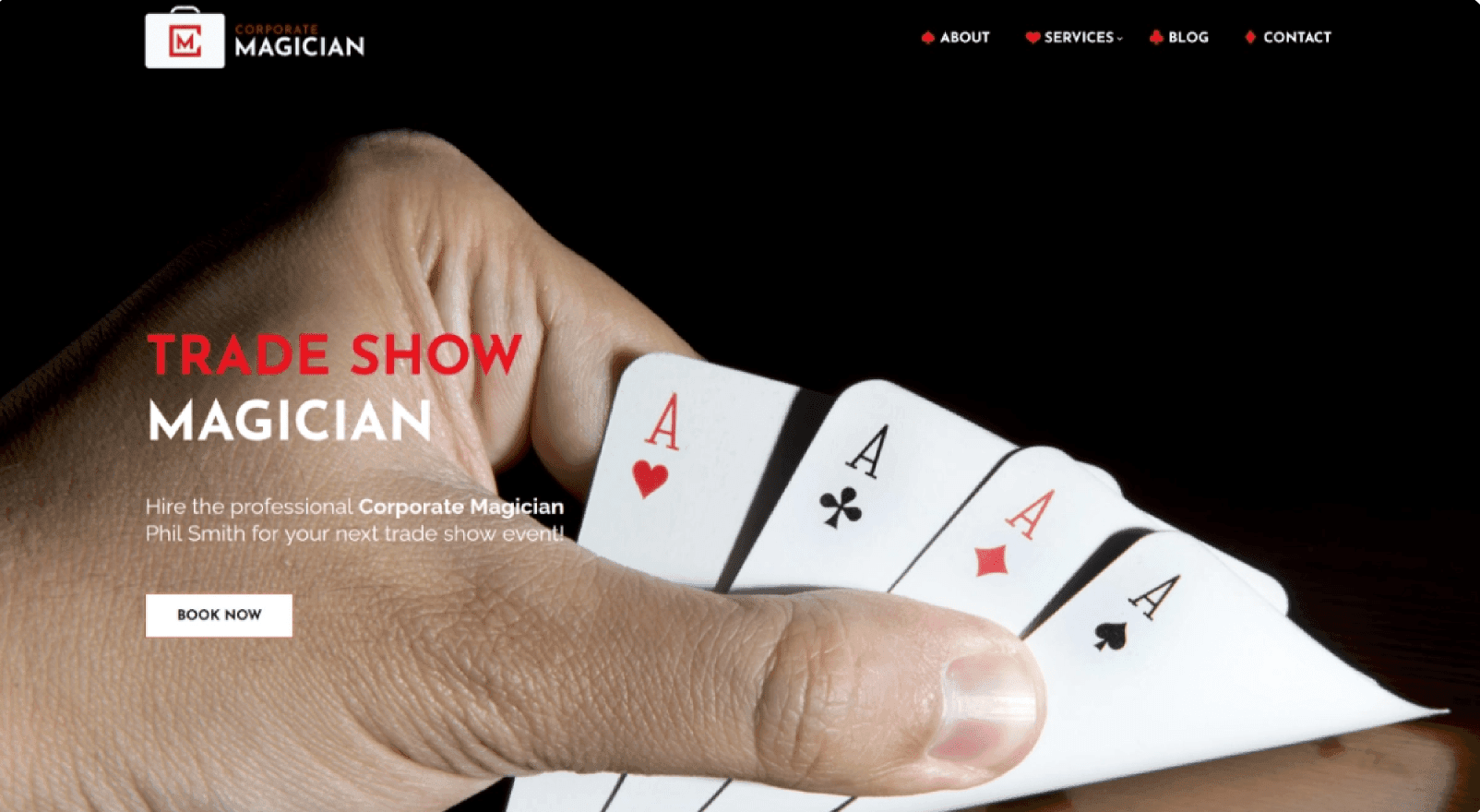 Each individual service page uses compelling imagery, digestible content, and front-and-center calls to action to ensure an efficient and enjoyable user experience as users browse Phil's offerings. We included client testimonials specific to each service, so that potential customers could hear real feedback about the services they were considering.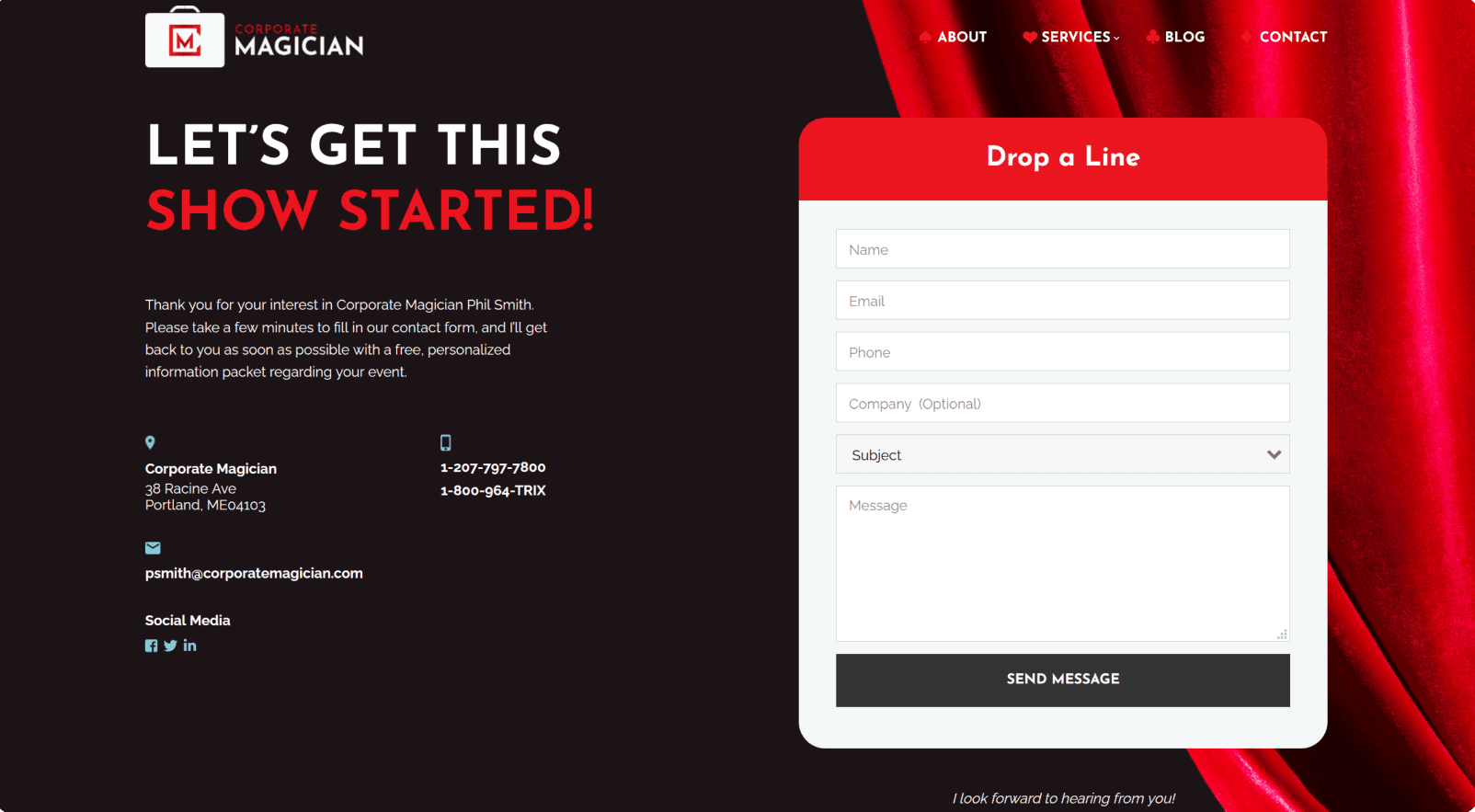 In a time when every process needs to be virtual, we wanted to offer a seamless, contactless booking experience. Our design team created this beautiful, branded booking form that was designed to increase conversion, with text fields that help Phil understand exactly what potential clients are looking for.
Let's work together to bring your vision to life.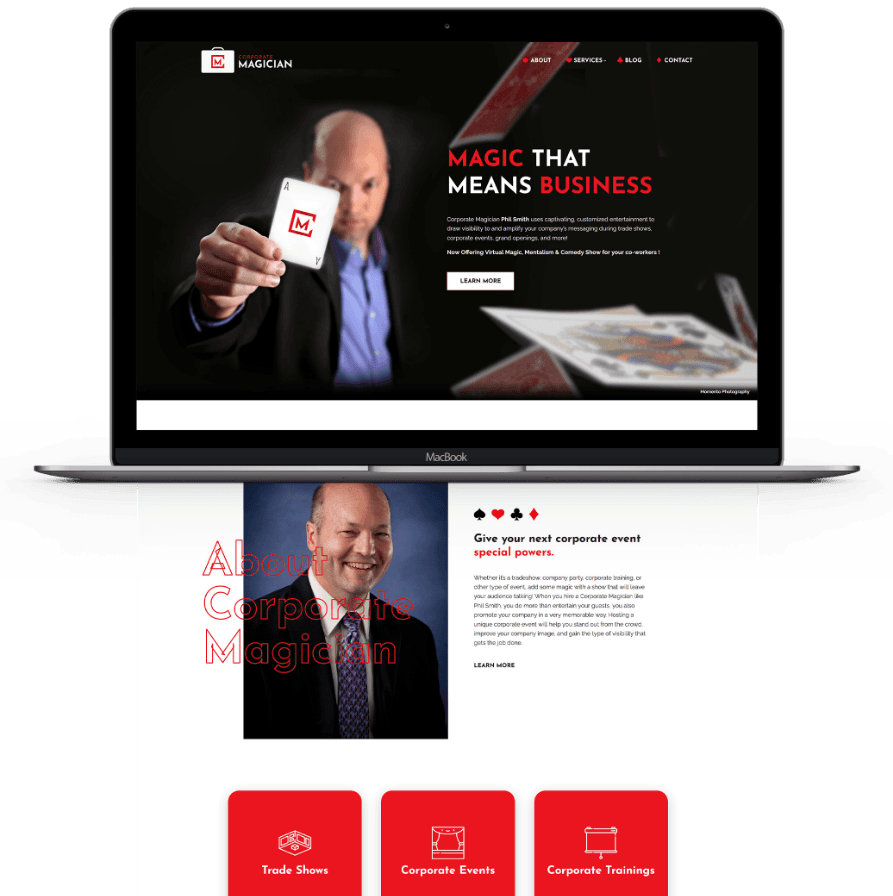 PROJECT TEAM
Jennifer Chew
PROJECT MANAGER
Orion Alden
CREATIVE DIRECTOR
Maggie Nugent
Content Director
Lena Ovcharenko
Developer
Meet Side•Sea
I came up with the tagline "Magic that Means Business" because I could tell right away that one of Phil's biggest obstacles was positioning himself as a corporate entertainer who works in strictly professional settings. I wanted to make sure he had messaging that would match the sophistication of his new brand, and I think we succeeded on that.
Maggie Nugent
Director of Content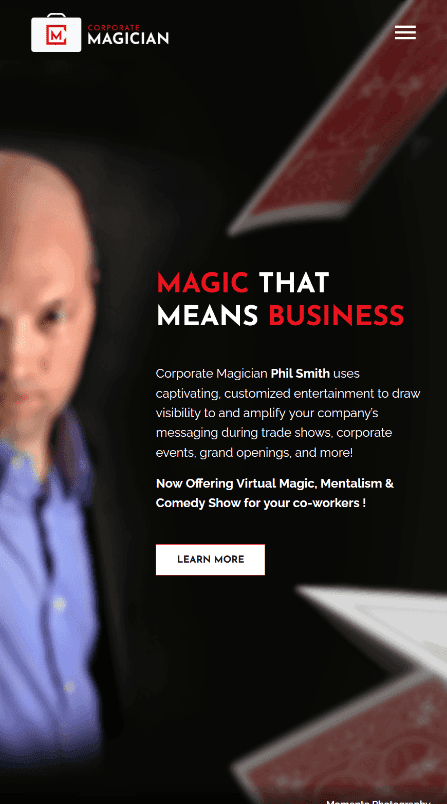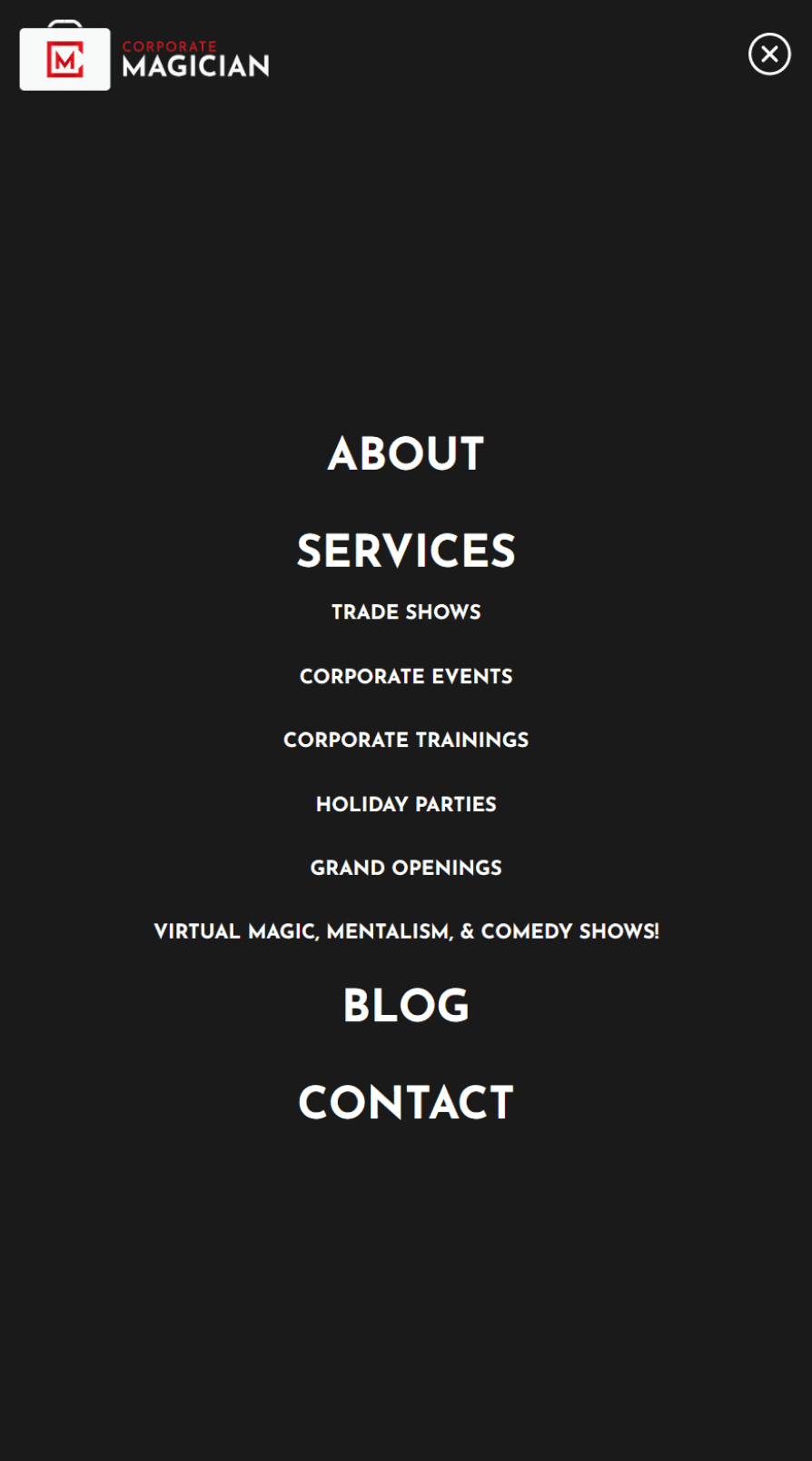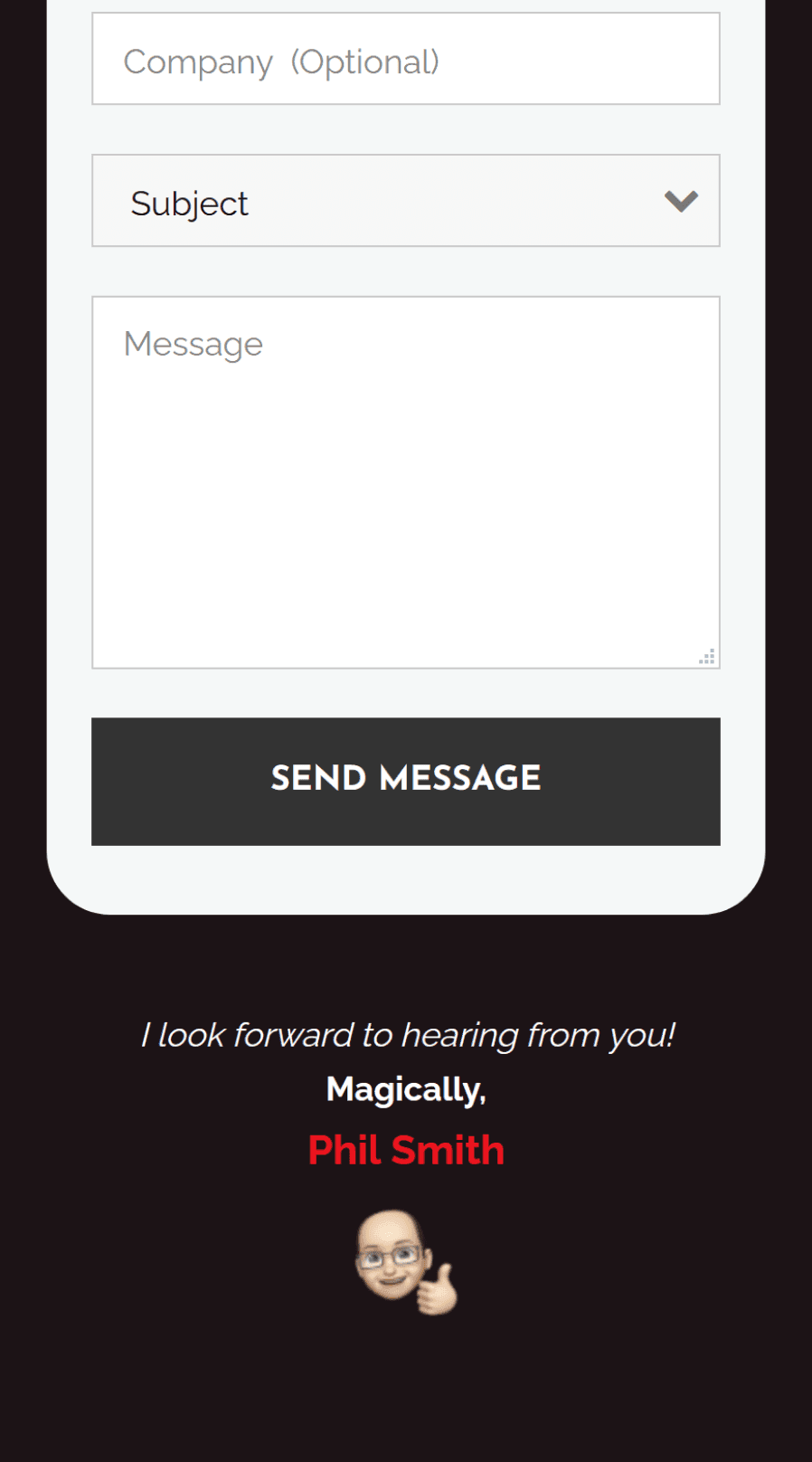 See how we can elevate the
voice of your brand.