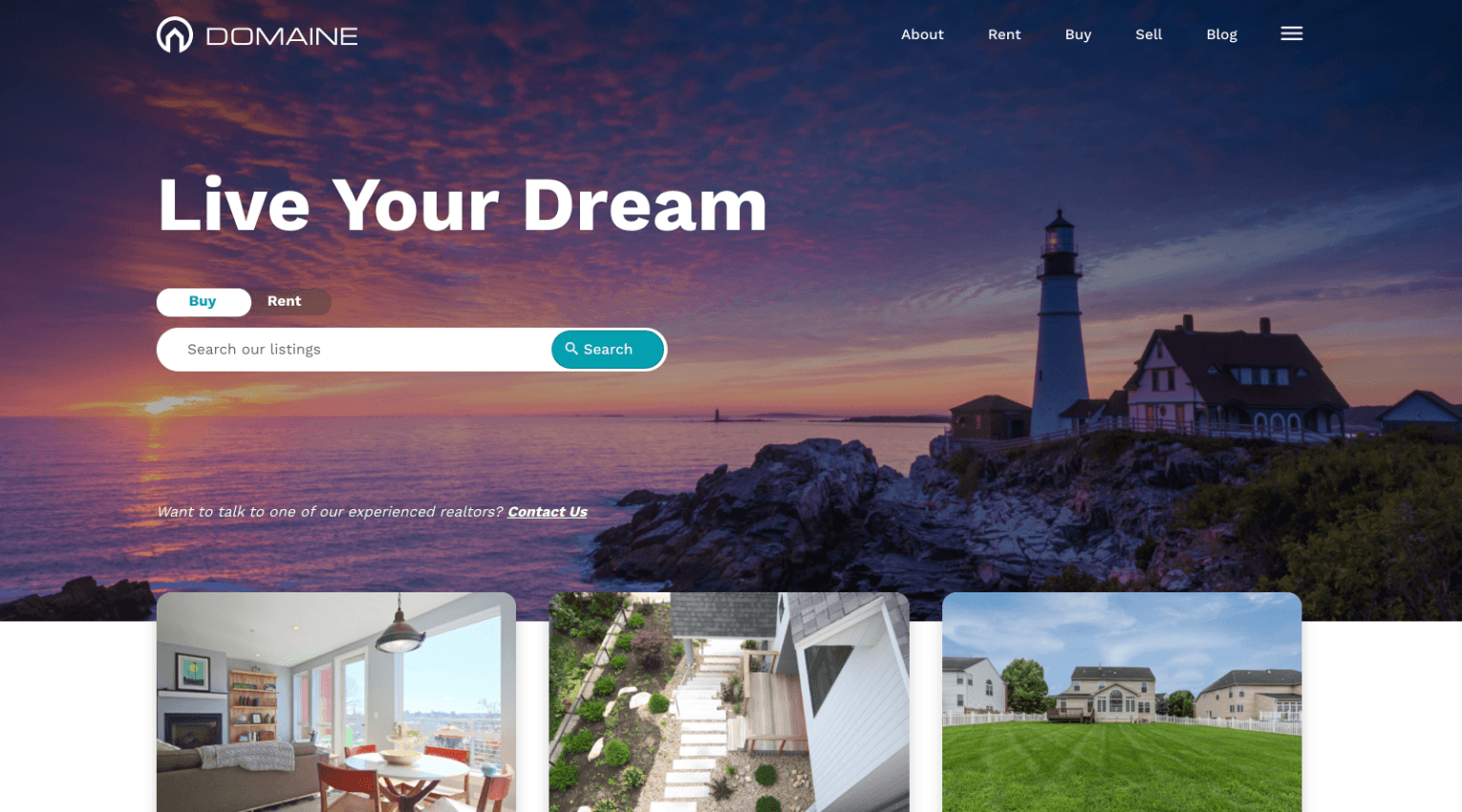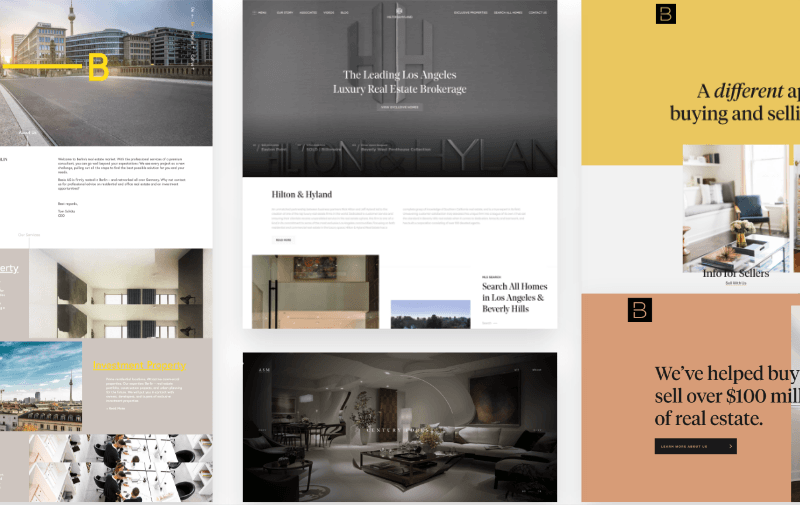 Building the Aesthetic
We kicked off the project with the standard Creative Consultation and information architecture exercise. Our Creative Director shows the client different types of typography, buttons, headers, etc., to help establish their visual preferences. Our Content Director then leads the client through the site outline, collaborating with them on creating the most intuitive architecture for the site.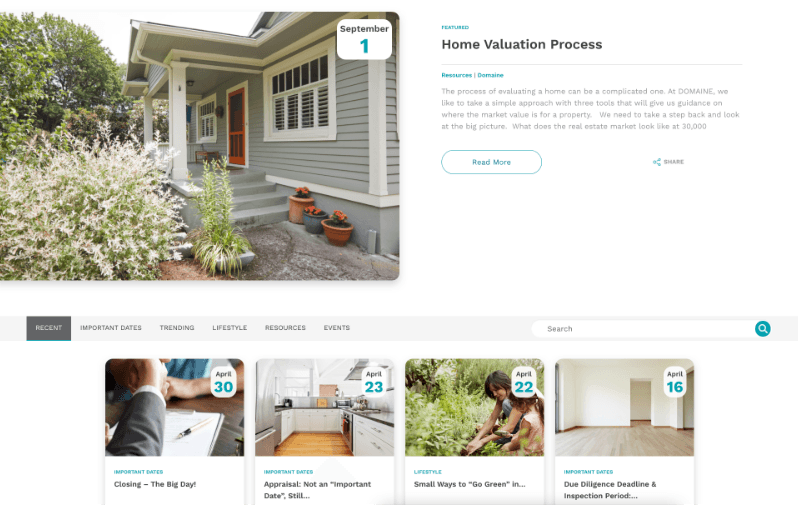 Optimized for Conversions
An important part of Domaine's information architecture was making sure it was incredibly conversion-friendly and optimized to meet the needs of their marketing efforts. This meant including elements like a blog, which can be used for content marketing, and ensuring we included informative individual landing pages for buyers, sellers, and renters.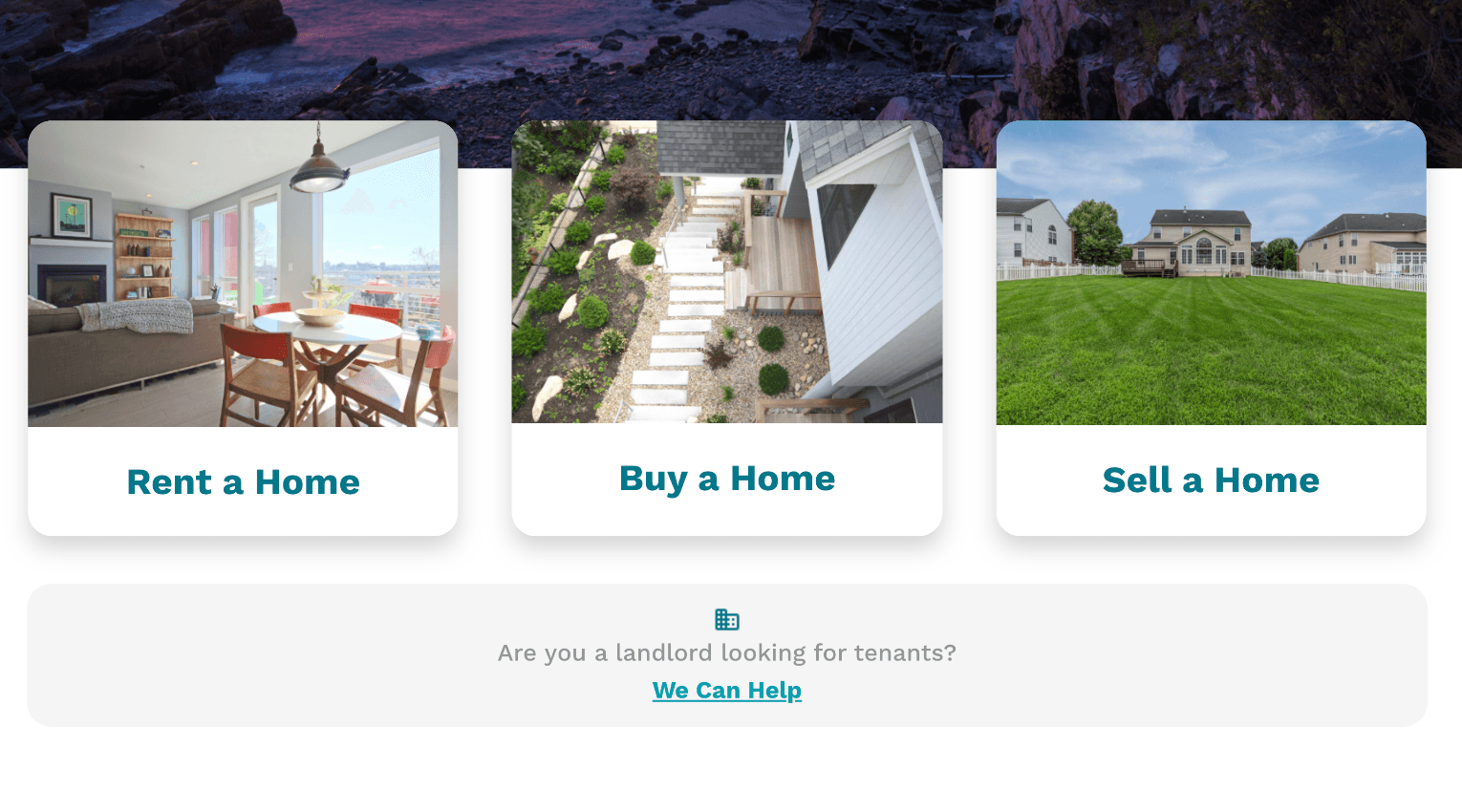 Get There with a Single Click
The three main calls-to-action for the site are for driving traffic to the Buy, Sell, and Rent pages. We created three jumping-in points to those pages directly below the hero banner so users could easily get to where they wanted to go and start browsing listings.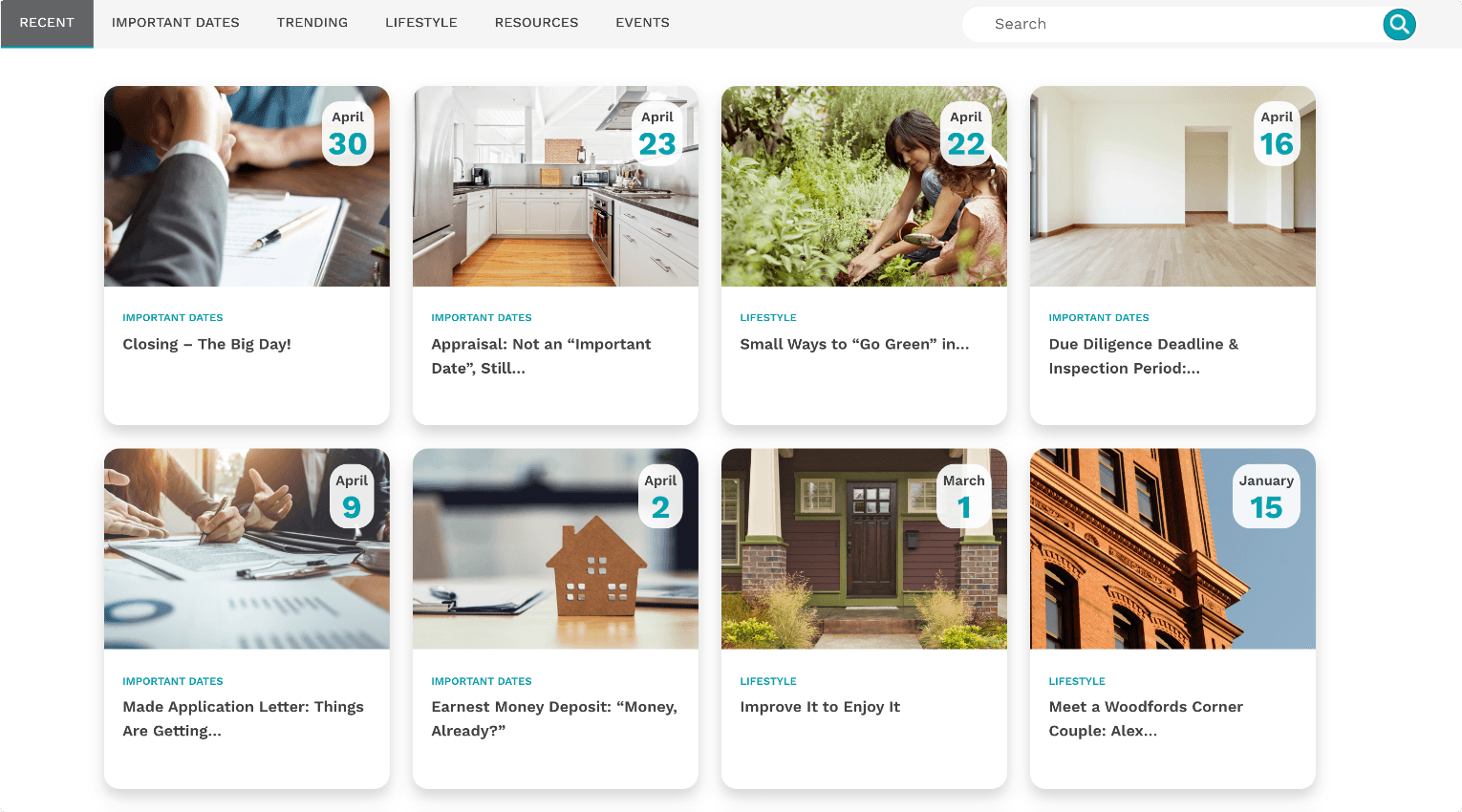 A Blog as a Marketing Tool
A blog is an often underrated marketing tool. By writing blog posts on popular real estate topics that include often-search real estate terms and keywords, Domaine has the opportunity to improve their SEO ranking. They can also easily post interesting blog posts to their social media and link via email, driving additional traffic to their site.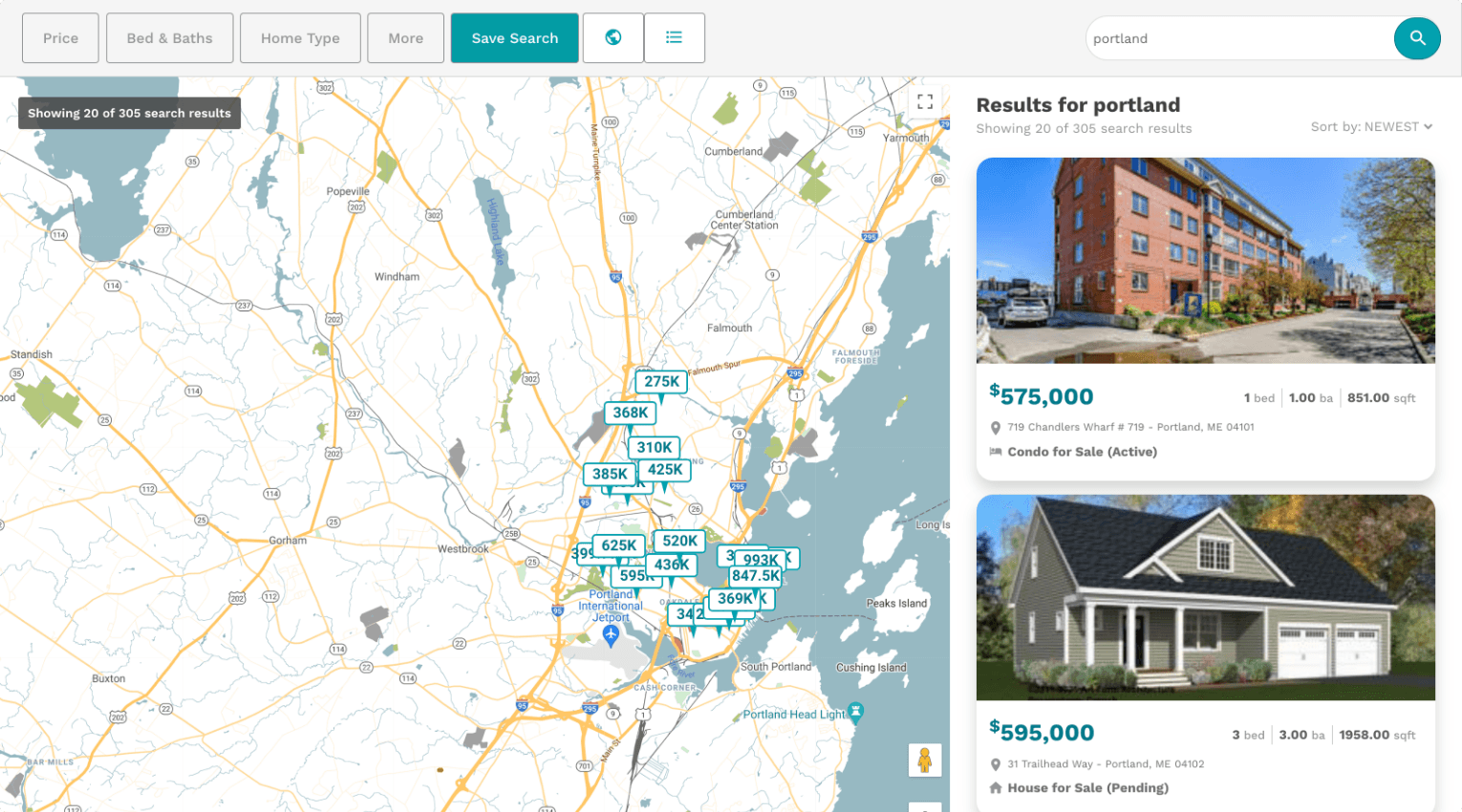 Building a Custom Experience
The big technical challenge during this project was building a custom WordPress plugin that allowed us to automatically pull in listings from the Maine Listings IDX without running into performance issues or compromising our design. Our programmers utilized a custom VueJS frontend and Redis caching to create a functioning and engaging user experience that avoided the performance issues and clunky UX design other real estate websites run into.
Google Ads Success Numbers
(Jan-April 2021)
Conversions (Lead Form + Phone Calls)
Let's work together to bring your vision to life.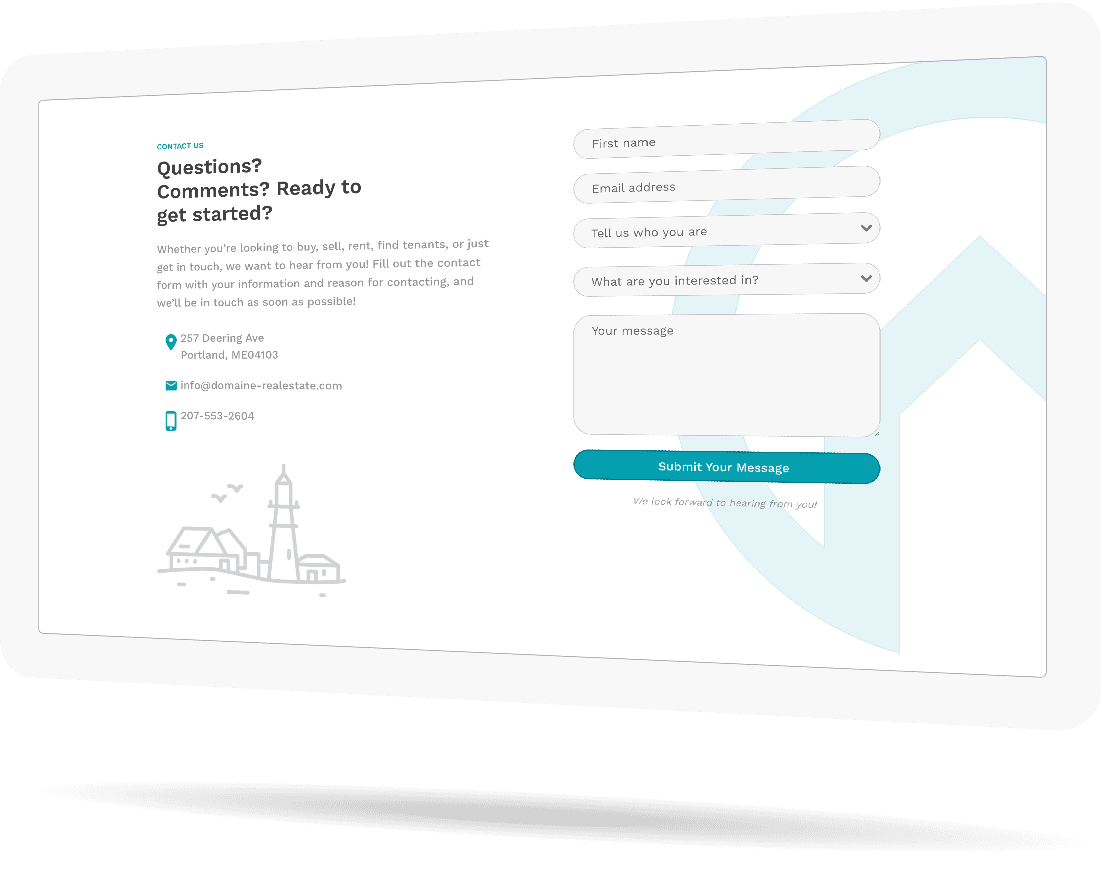 PROJECT TEAM
Orion Alden
CREATIVE DIRECTOR
Maggie Nugent
Content Director
Jennifer Chew
PROJECT MANAGER
Lena Ovcharenko
Developer
Meet Side•Sea
Creating a Lasting Foundation
With a modern website ready to go, Domaine and side • sea had the solid foundation they needed to launch their new round of marketing efforts. Using a combination of content marketing and Google Ads, Domaine pulled in numerous buyers and sellers in the local Maine market. An optimized website is always paramount to digital marketing success and gives Domaine the jumping-off point to continue to create and run effective campaigns.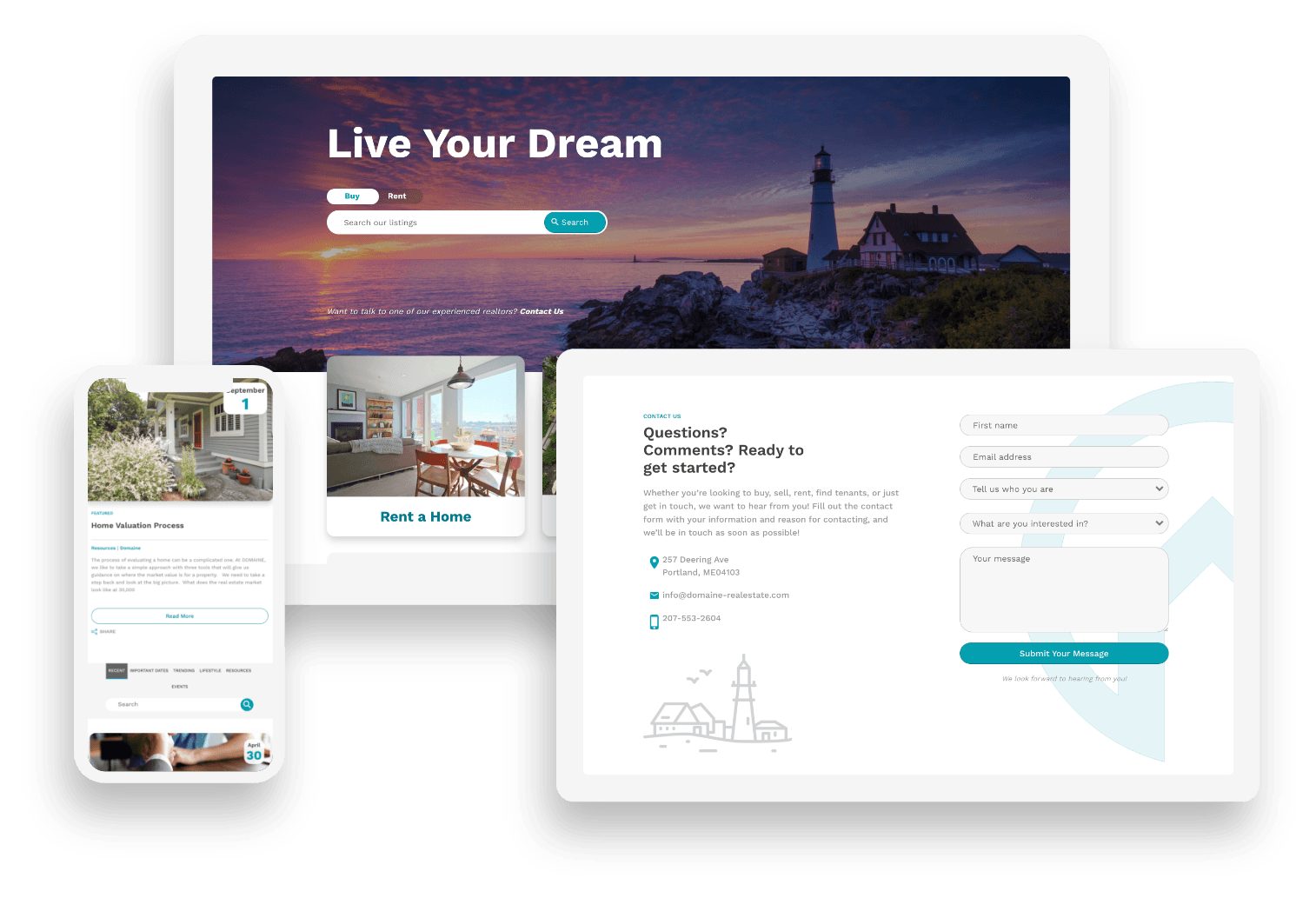 See how we can elevate the
voice of your brand.