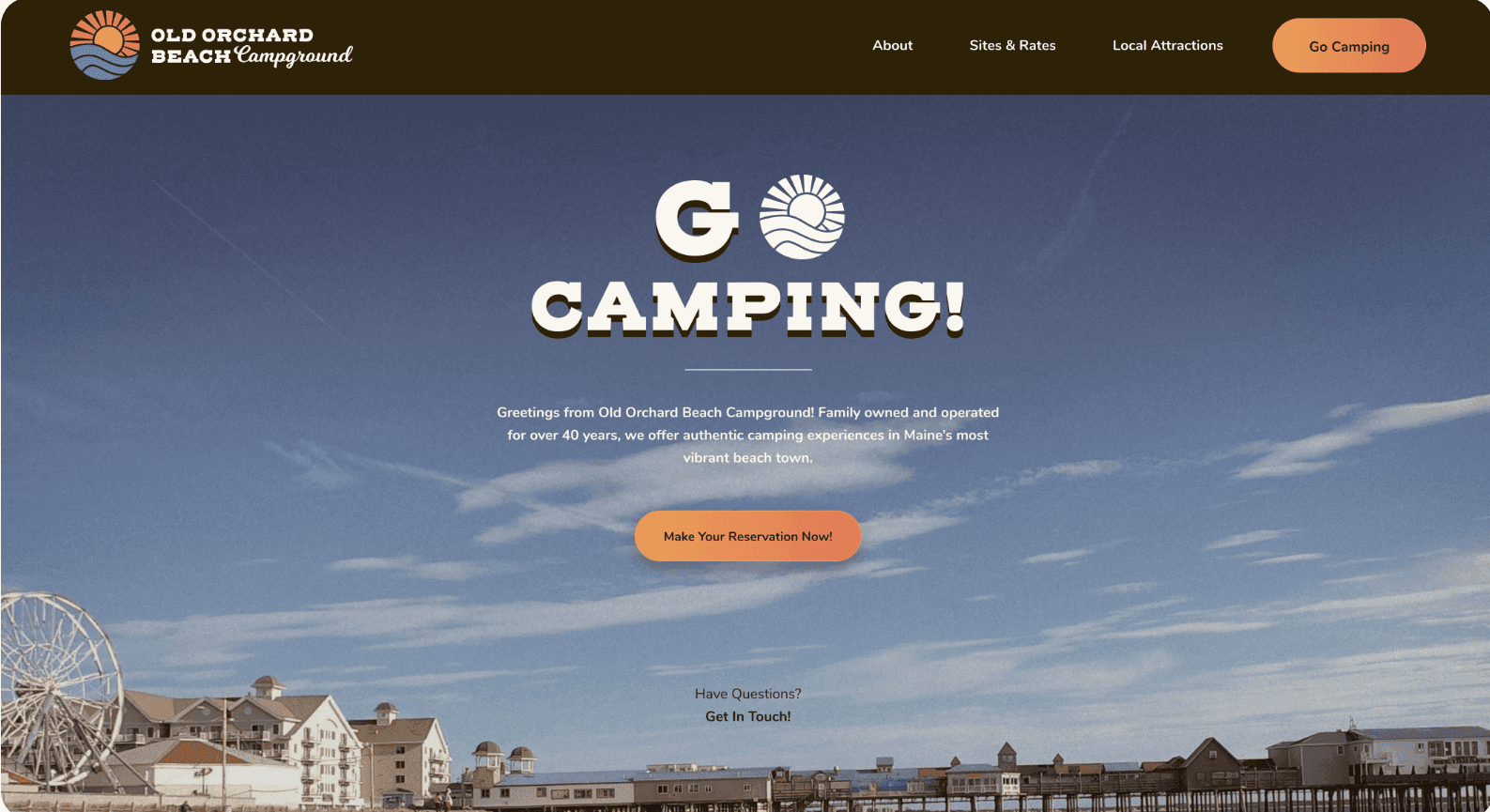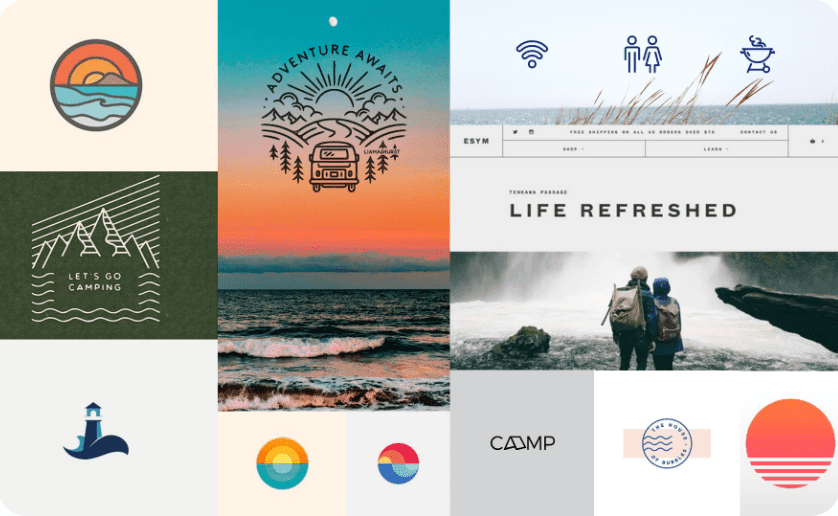 A Sampling of Stylescapes
As always, the first thing we want to do at the start of a branding project is to get a feel for our client's design aesthetic. Our design team puts together what we call "stylescapes," three different collages of imagery, colors, and type, each with its own distinct aesthetic. We used OOB's gut reactions to each of these to help determine their overall visual preferences.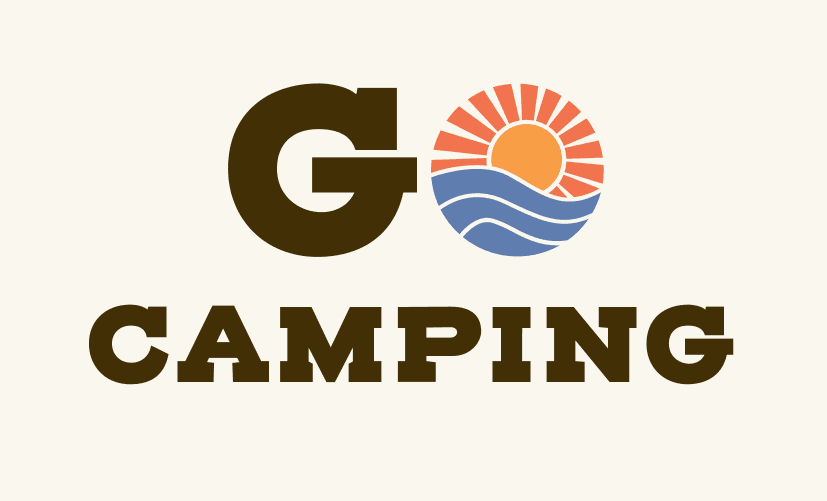 A Modern Logo Refresh
Next, the logo. OOB Campground actually loved their current logo, but knew it needed a refresh. So we set to work and presented two new logo options that used the same elements of their old logo — a sun setting over the water — but gave it a modern treatment and added their brand colors.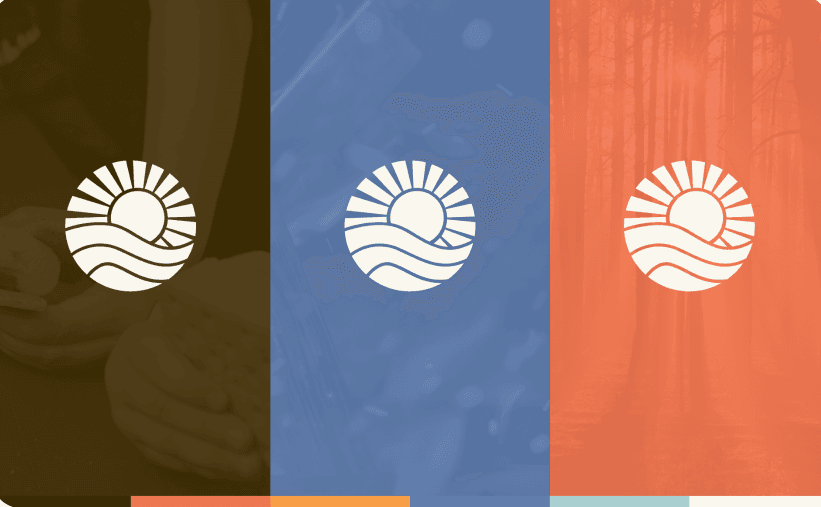 The Colors of the Outdoors
With a clean, refreshed brand, we got to work on web design. We pulled together a color palette inspired by their logo colors — ocean blue and sunset orange — and added a complimentary brown. We ended up pairing that brown color with a wooden texture overlay throughout the site, evoking the image of a campfire or a log cabin.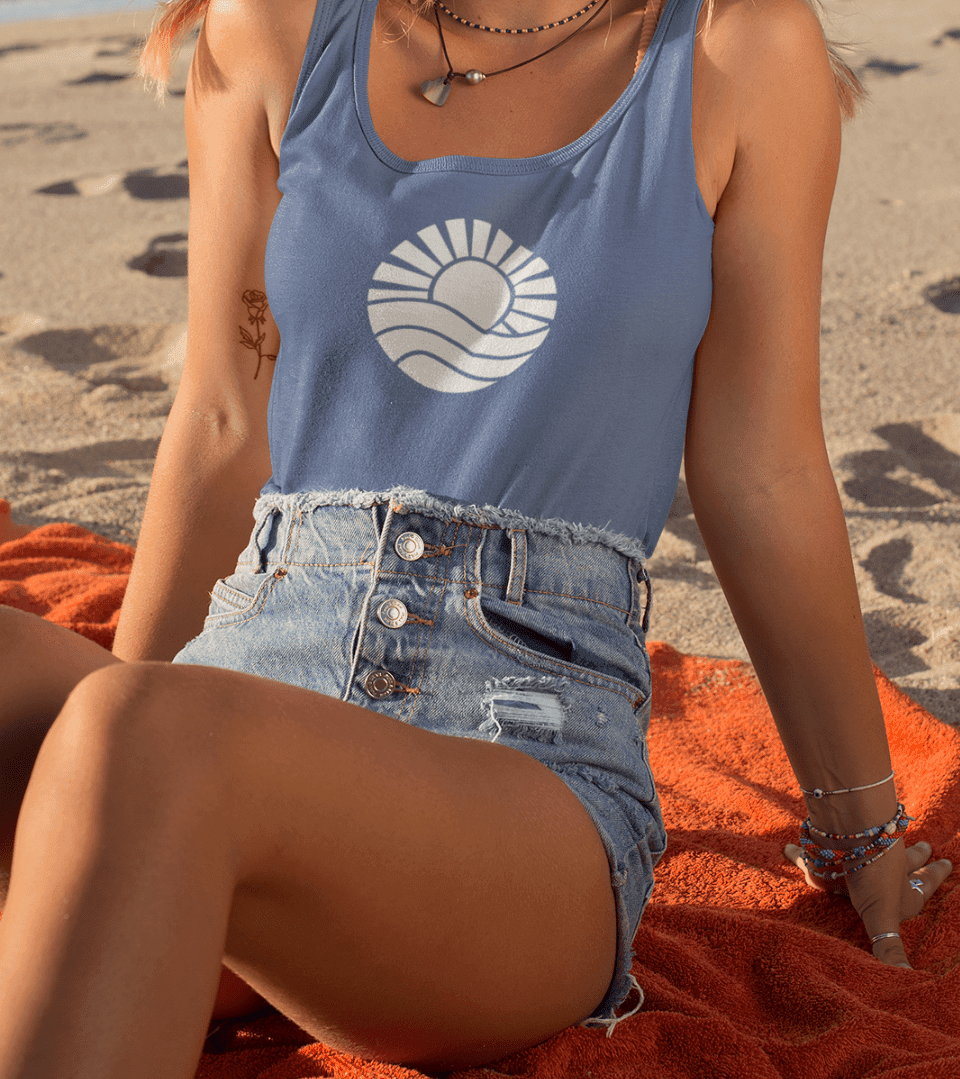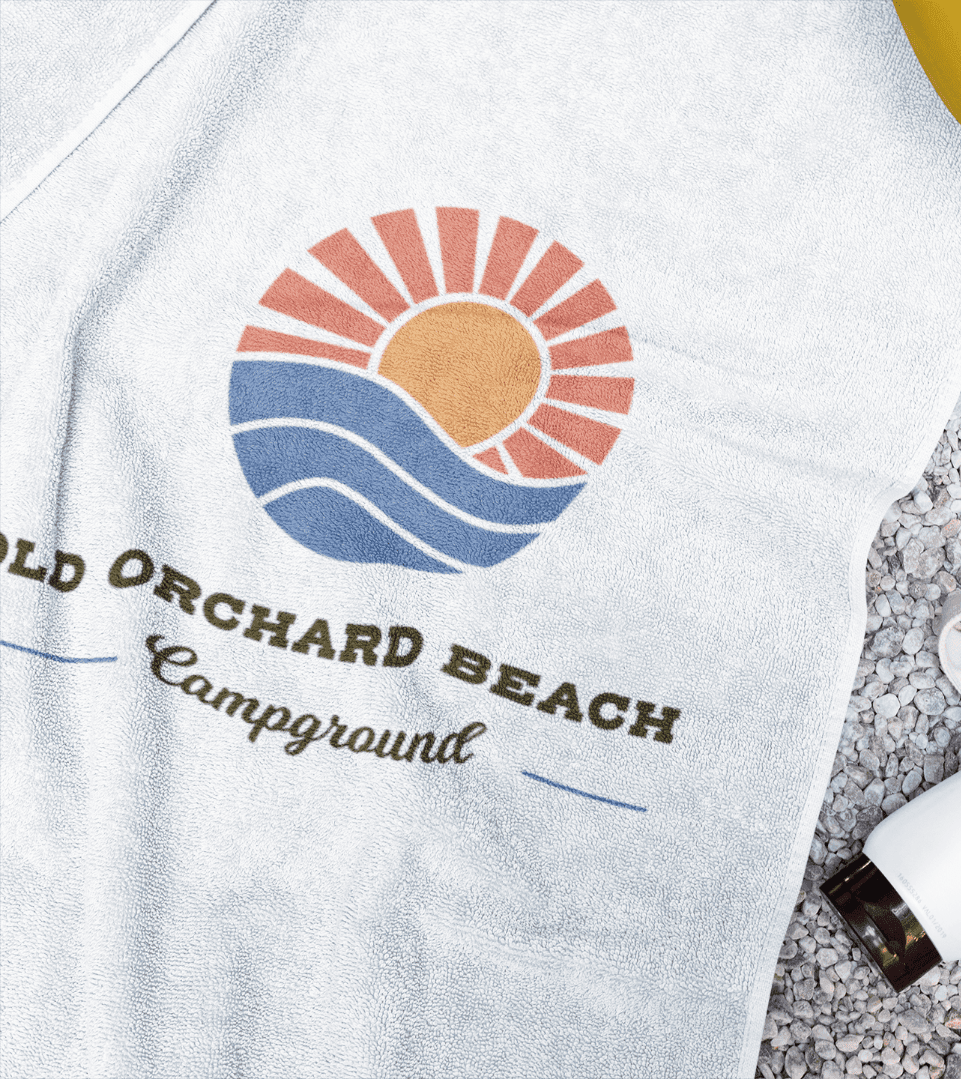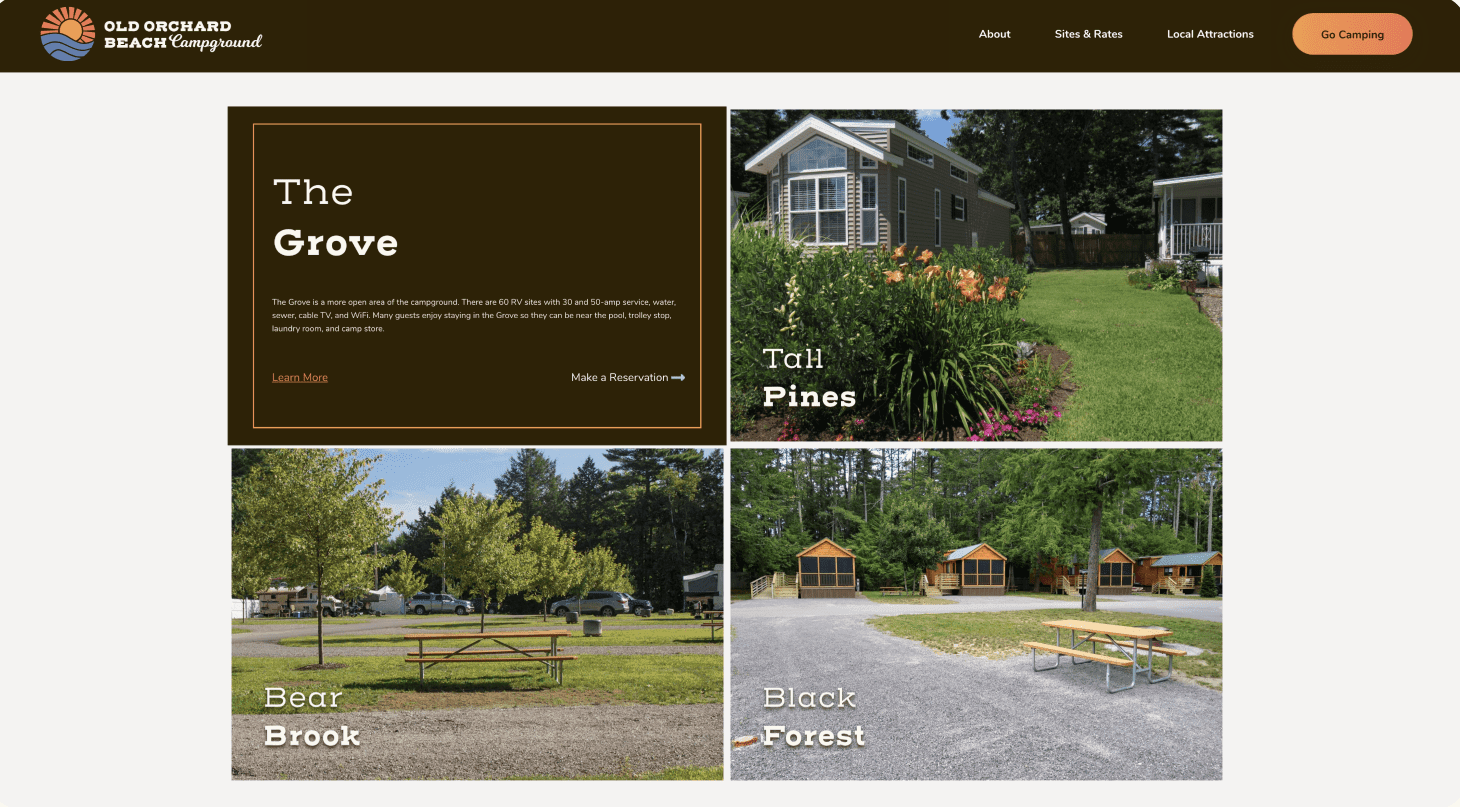 Old Orchard Beach Campground is broken into four different areas, each with its own site types, features, and amenities. We gave each area its own dedicated interior page so that users could easily explore the perks of each, and used fun illustrated icons to indicate what types of sites each area included.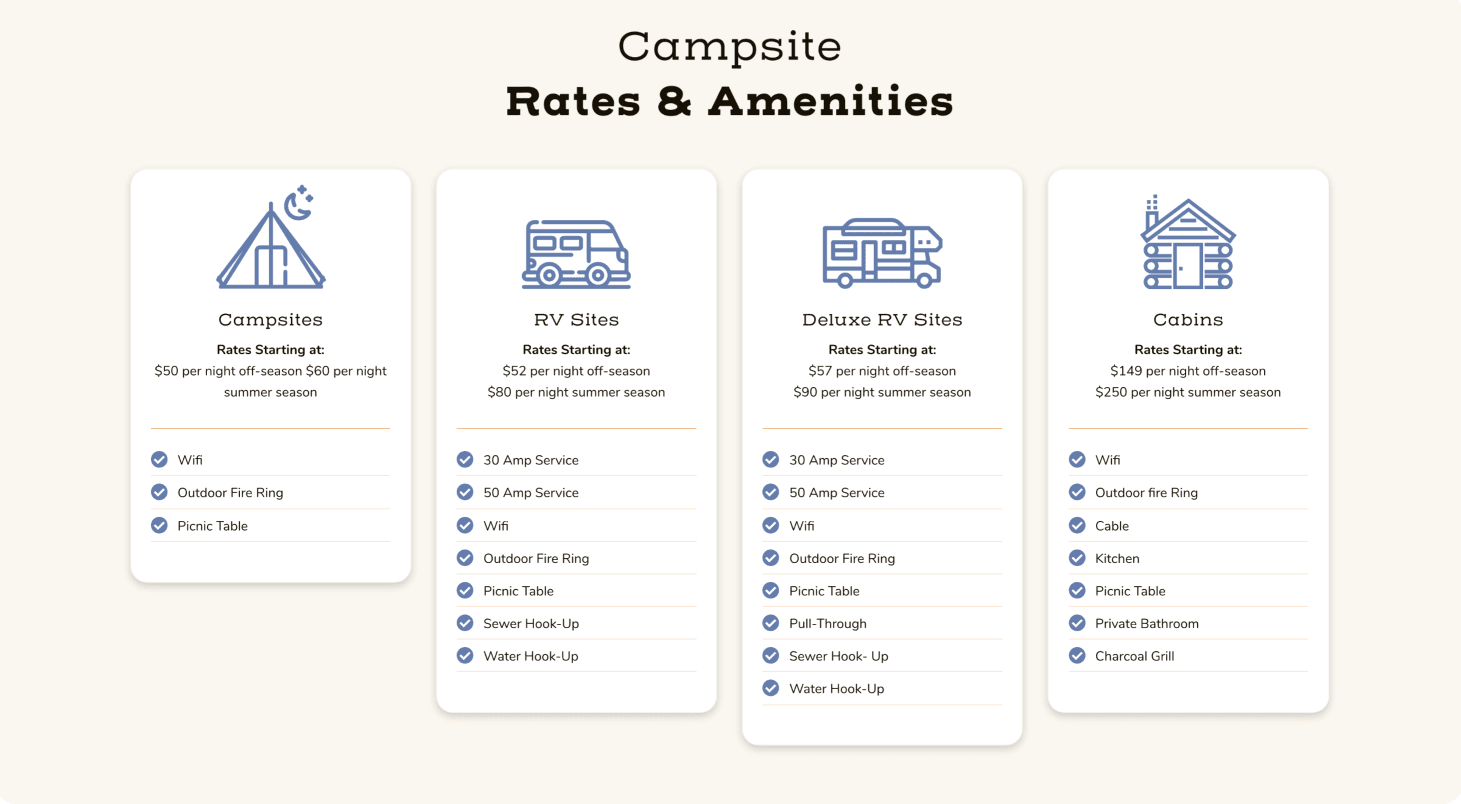 Camping Icons Keep Pricing Cute
Rates and amenities differ depending on which type of site the user books. We created this beautifully designed pricing chart with camping-themed icons to list out the features of each site in an engaging, comprehensive way.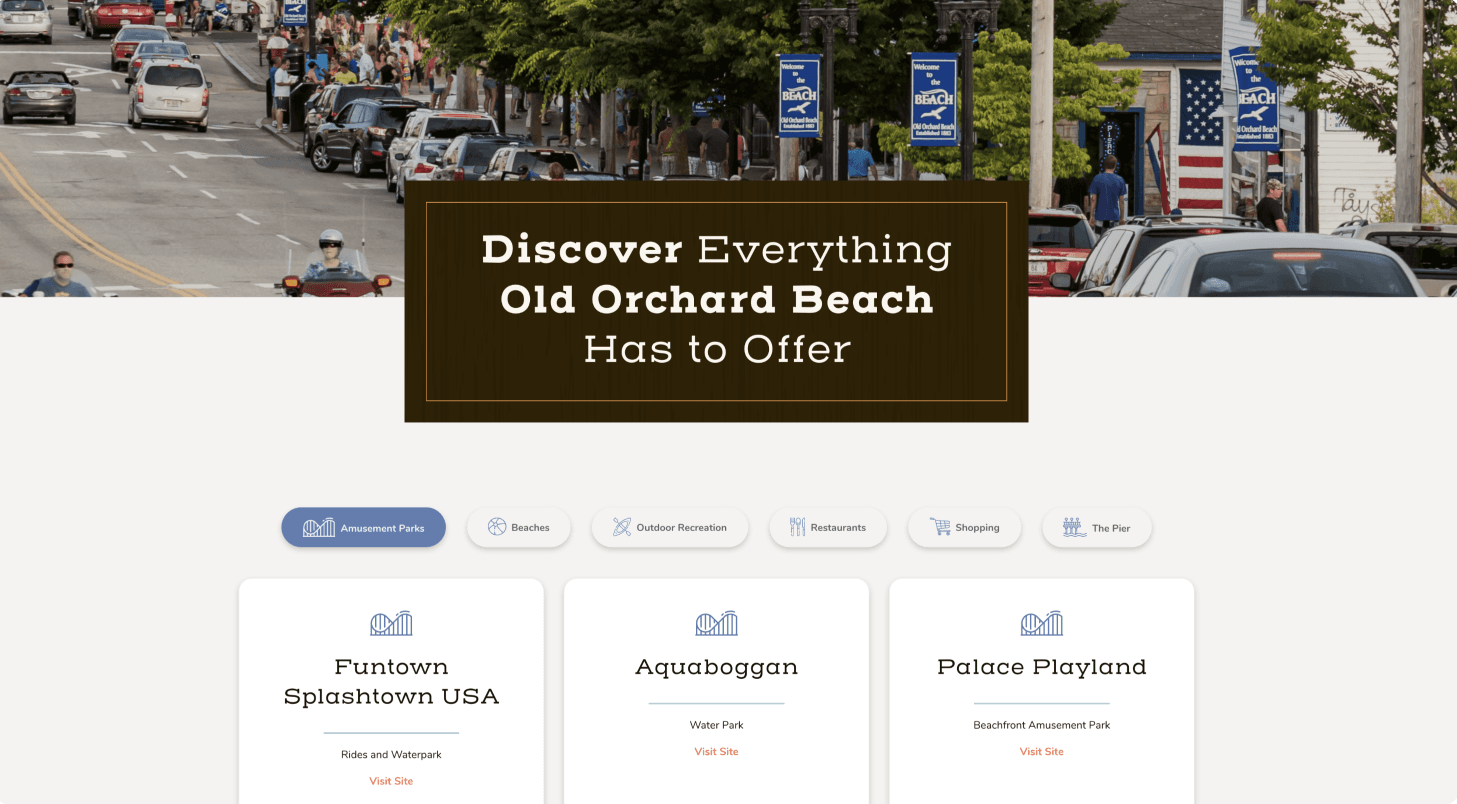 A List of Local Attractions
OOB Campground strives to be as welcoming and accommodating to their guests as possible, which is why it was important for them to maintain a "Local Attractions" page, which gives a comprehensive list of things for guests to do during their stay in OOB. We created this easy-to-browse grid that allows guests to filter based on what type of activity they're looking for.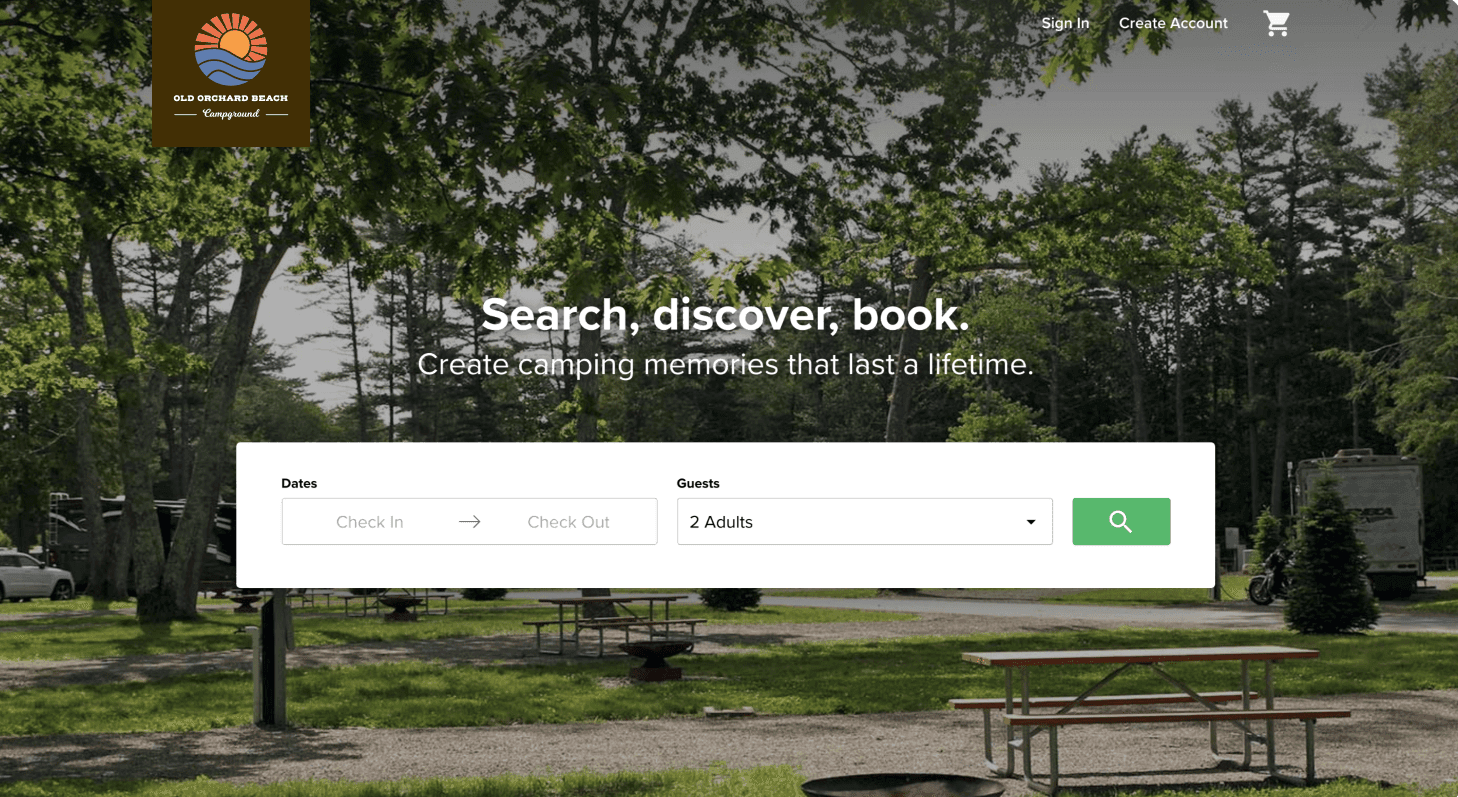 For quick and seamless campsite booking, we integrated a third party reservation platform called Campspot. When the user clicks any of the "Go Camping" or "Reserve Now" calls-to-action, they're immediately directed to OOB's Campspot page which allows them to enter in their desired dates, choose their campsite, and complete the reservation process.
Let's work together to
bring your vision to life.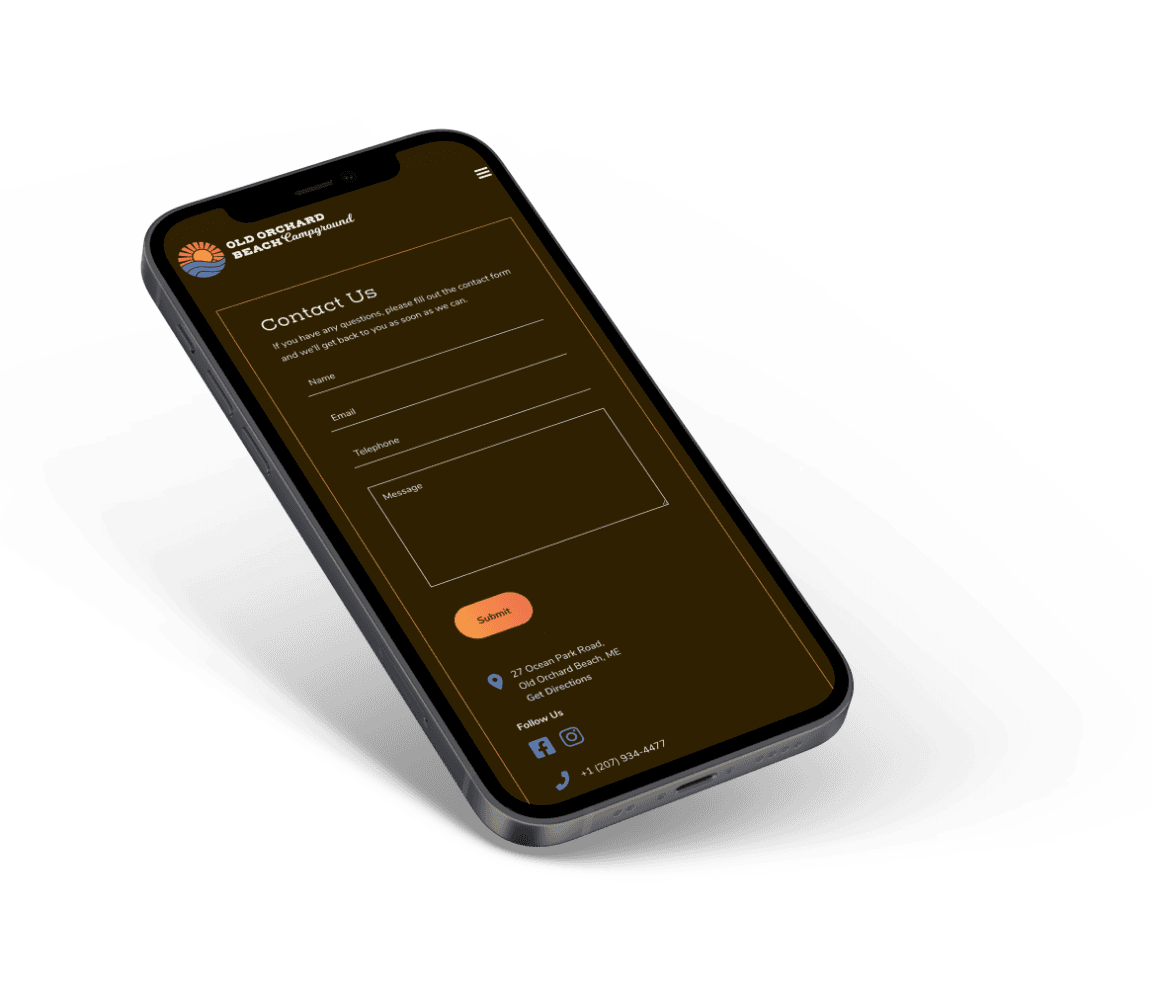 PROJECT TEAM
Orion Alden
CREATIVE DIRECTOR
Jennifer Chew
PROJECT MANAGER
Maggie Nugent
Content Director
Meet Side•Sea
I loved that the team at Old Orchard Beach Campground was immediately drawn to the retro camping aesthetic. Camping in general evokes the feeling of "the good old days," and that was the mindset we got in when working on the redesign. The sepia-like oranges and browns, the wood-textured overlays, and the folksy typeface really give the brand a look that's both dated and timeless. When we pair this with modern functionality, we achieve a website that's familiar and easy.
Orion Alden
CREATIVE DIRECTOR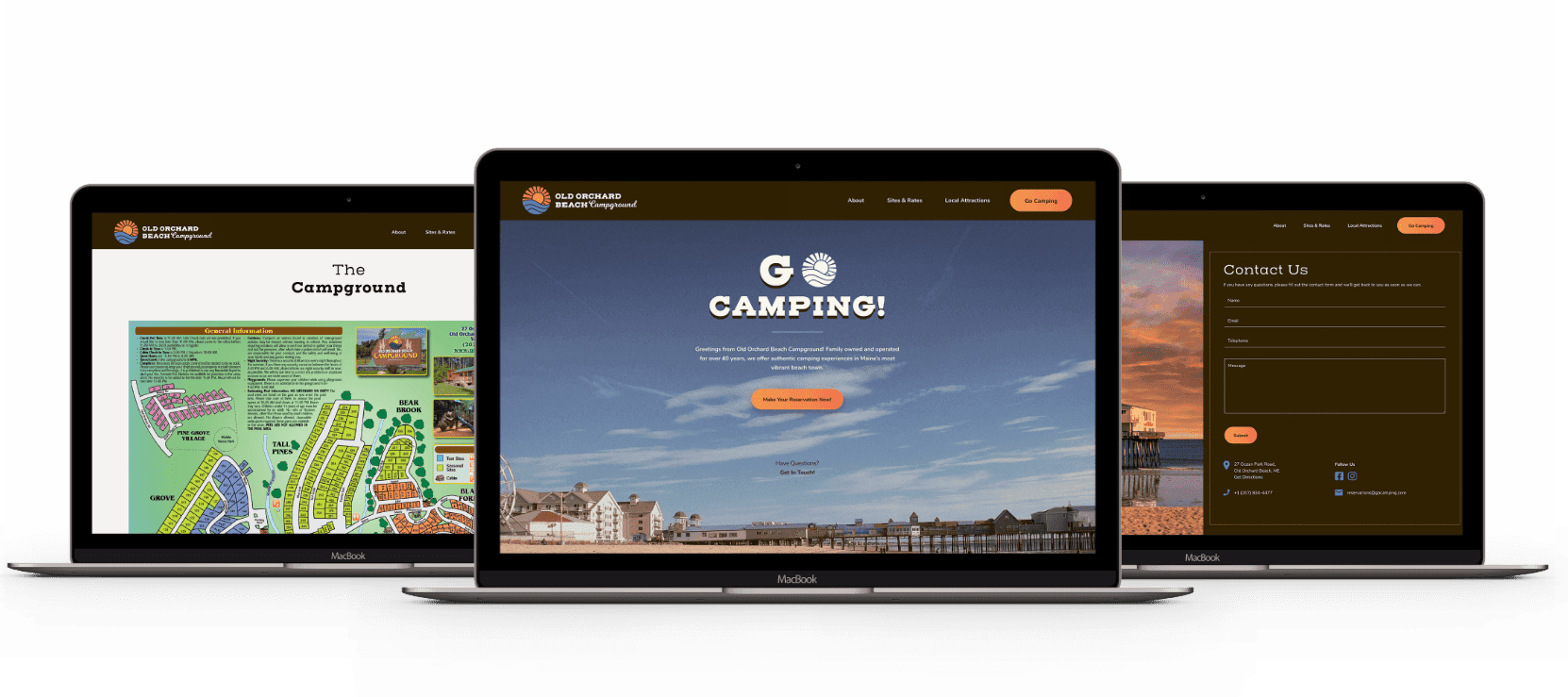 See how we can elevate the
voice of your brand.