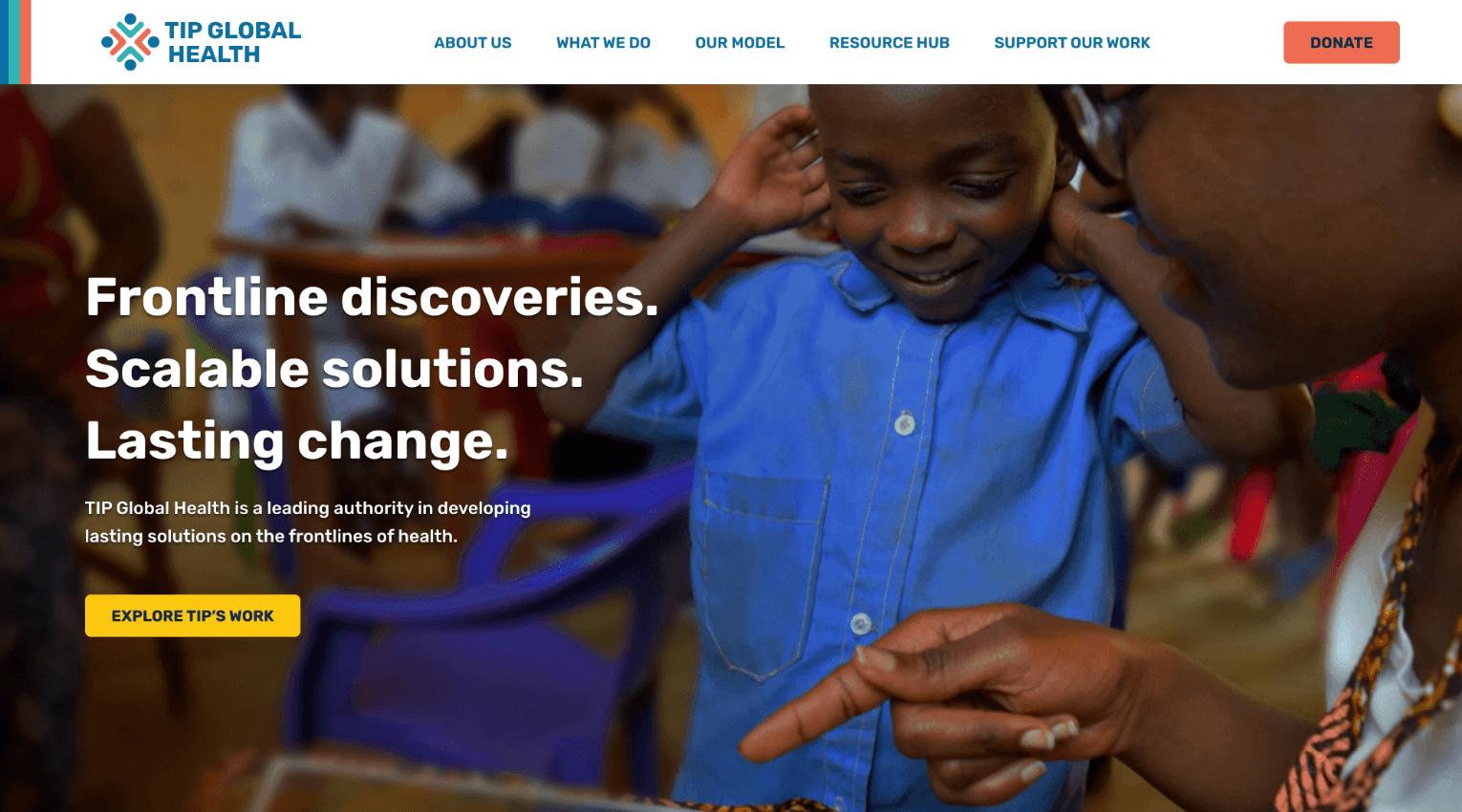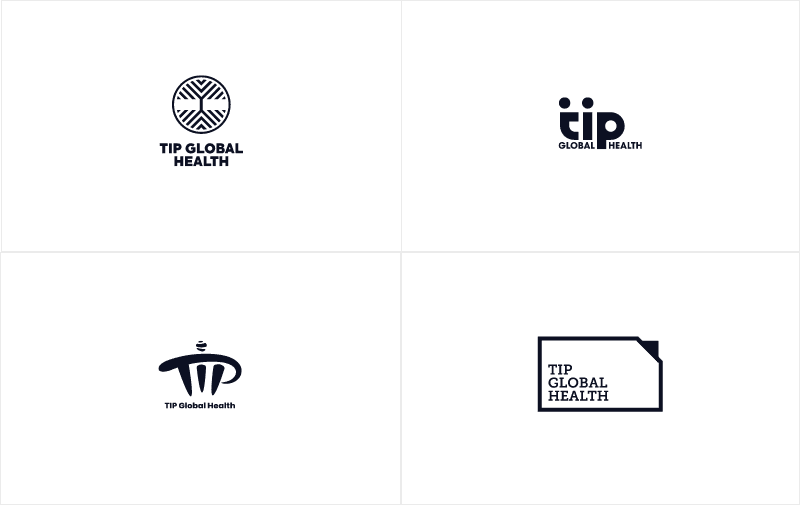 Creating a Visual Identity
The first phase of this project was creating a new logo for TIP that reflected their six brand attributes: forward-thinking, authentic, expert, agile, hands-on, and people-centered. Our design team set about their usual process, rapidly ideating and prototyping several logo concepts, before settling on four to present.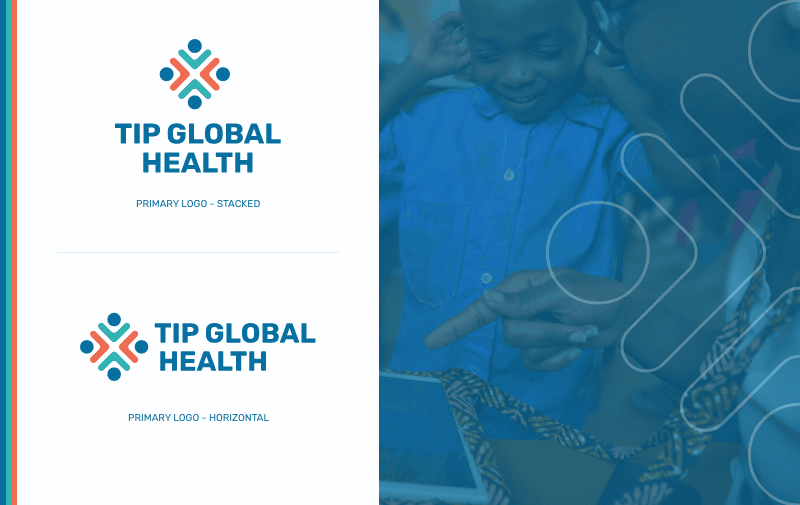 The Collective Good
After a few rounds of revisions and collaborating with TIP, they decided on a logo we called "The Collective Good." The sophisticated, versatile mark represents a group of people holding each other up through collective support, which speaks well to TIP's hands-on, people-centered approach to their work. The modern sleekness of the design positions TIP as a leader in the field of health.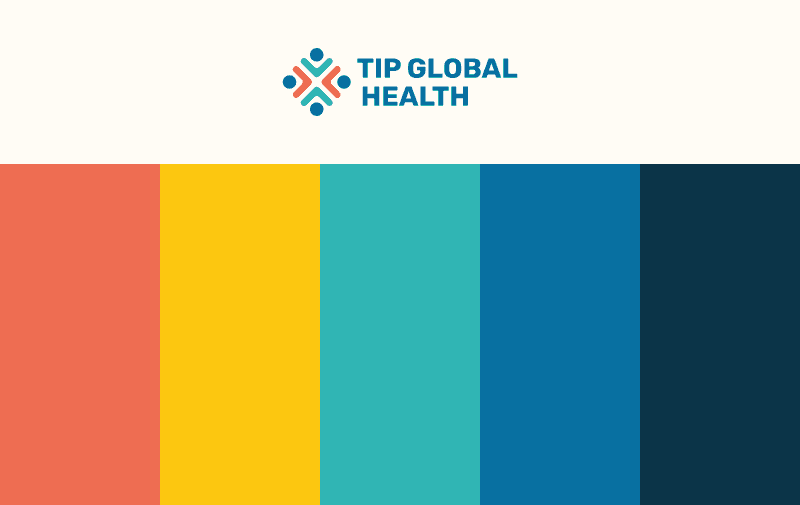 Coloring the Canvas
Choosing a color palette is another super important part of the branding process. Our design team tries to present palettes that not only look good, but also have meaning behind them that works for the overall brand. The palette TIP chose uses a muted, dependable blue as its base, with pops of soft orange and bright teal and yellow, which have a calming but optimistic and vibrant effect.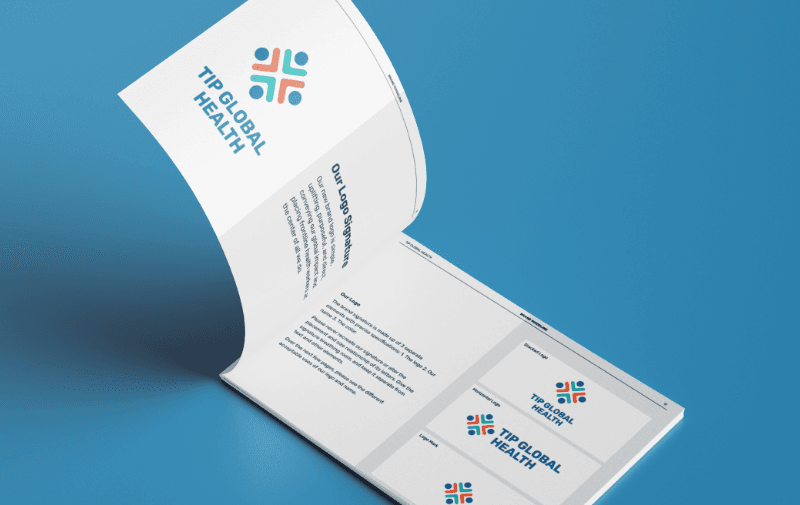 The Final Brand
Once the logo and color palette are finalized, we start the process of putting together a comprehensive brand guideline that everyone within the TIP organization can turn to when they need to reference the best practices for using TIP's brand. Issuing a definitive brand guideline to your organization is crucial in keeping branding and messaging consistent across all departments and outward-facing marketing materials.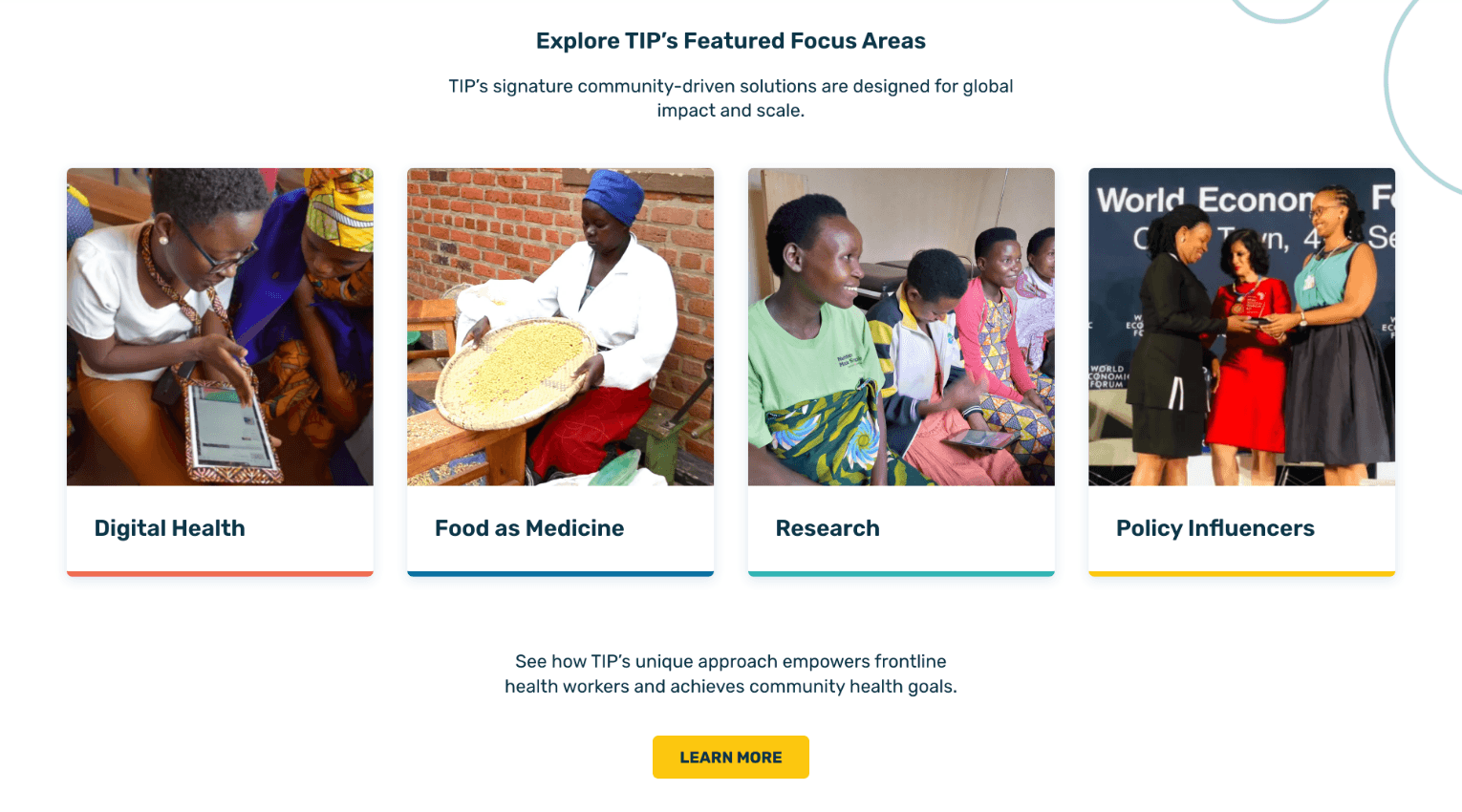 Once TIP's branding elements had been finalized, we got to work on designing their website. TIP's work is based on research, models, and unique initiatives, so we needed to create a user experience that presented all of this information in an intuitive, palatable way. The last thing we wanted was for users to get overwhelmed or confused by TIP's mission and approach.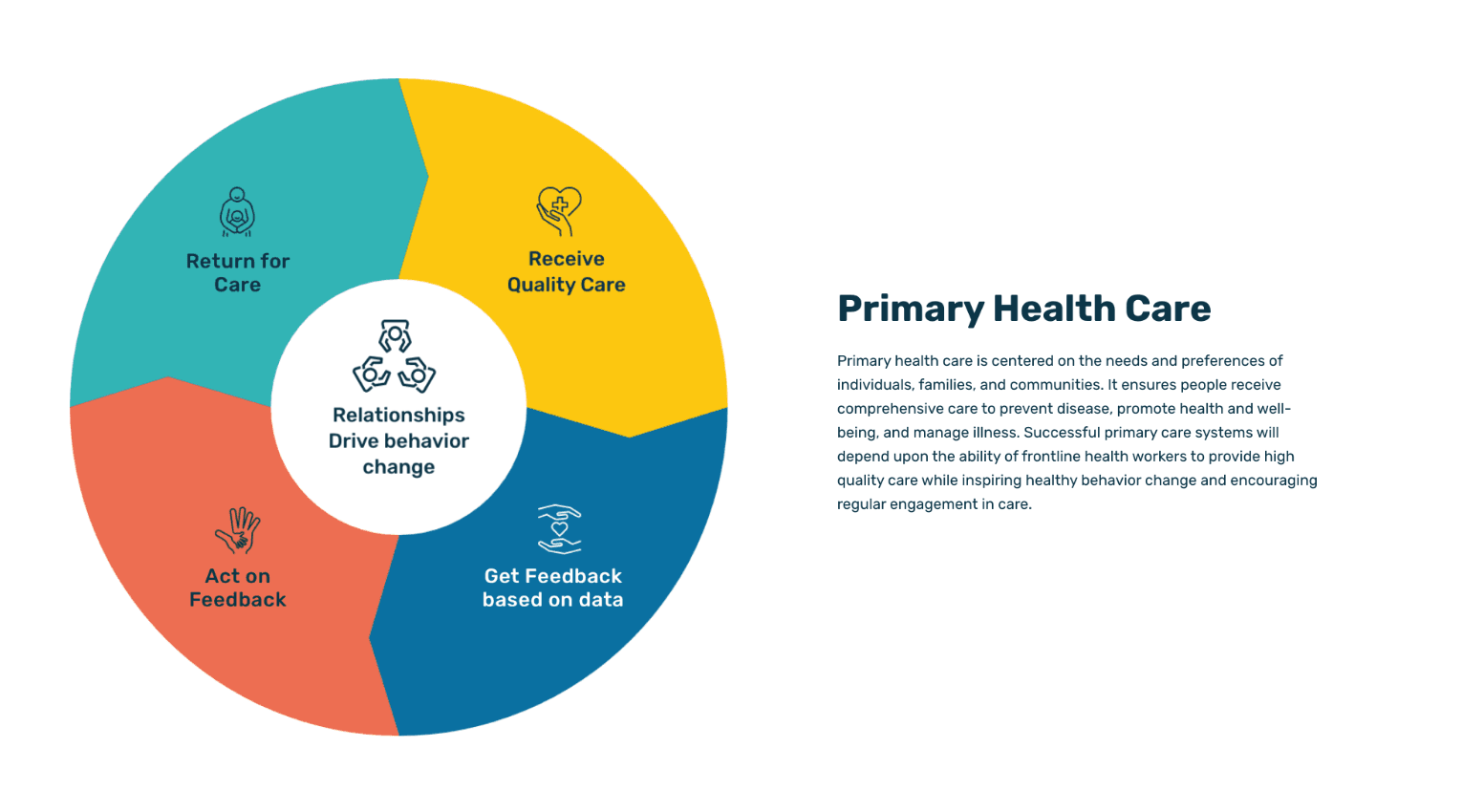 We designed TIP's About page so that it gave an engaging overview and background of the organization. The "Our Model" page is where we delve deeper into TIP's community health methods. Our design team worked in collaboration with TIP to create clear and colorful graphics to illustrate TIP's unique approach.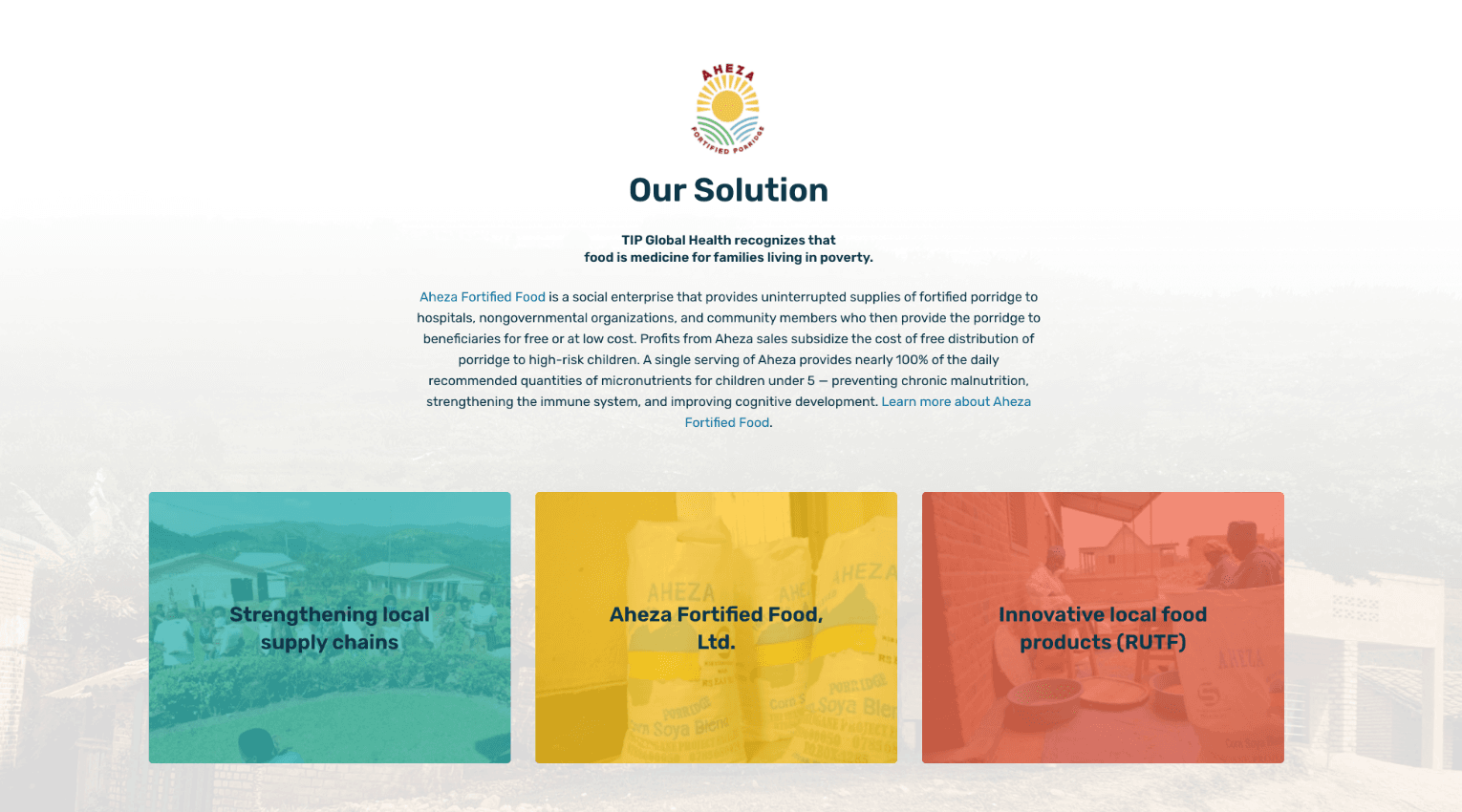 Exploring Each Initiative
The "What We Do" page is where we introduce the tangible work TIP does with the communities they serve. TIP currently has four main initiatives. We gave each initiative its own dedicated interior page where users can read about the specific backstory and impact related to that initiative.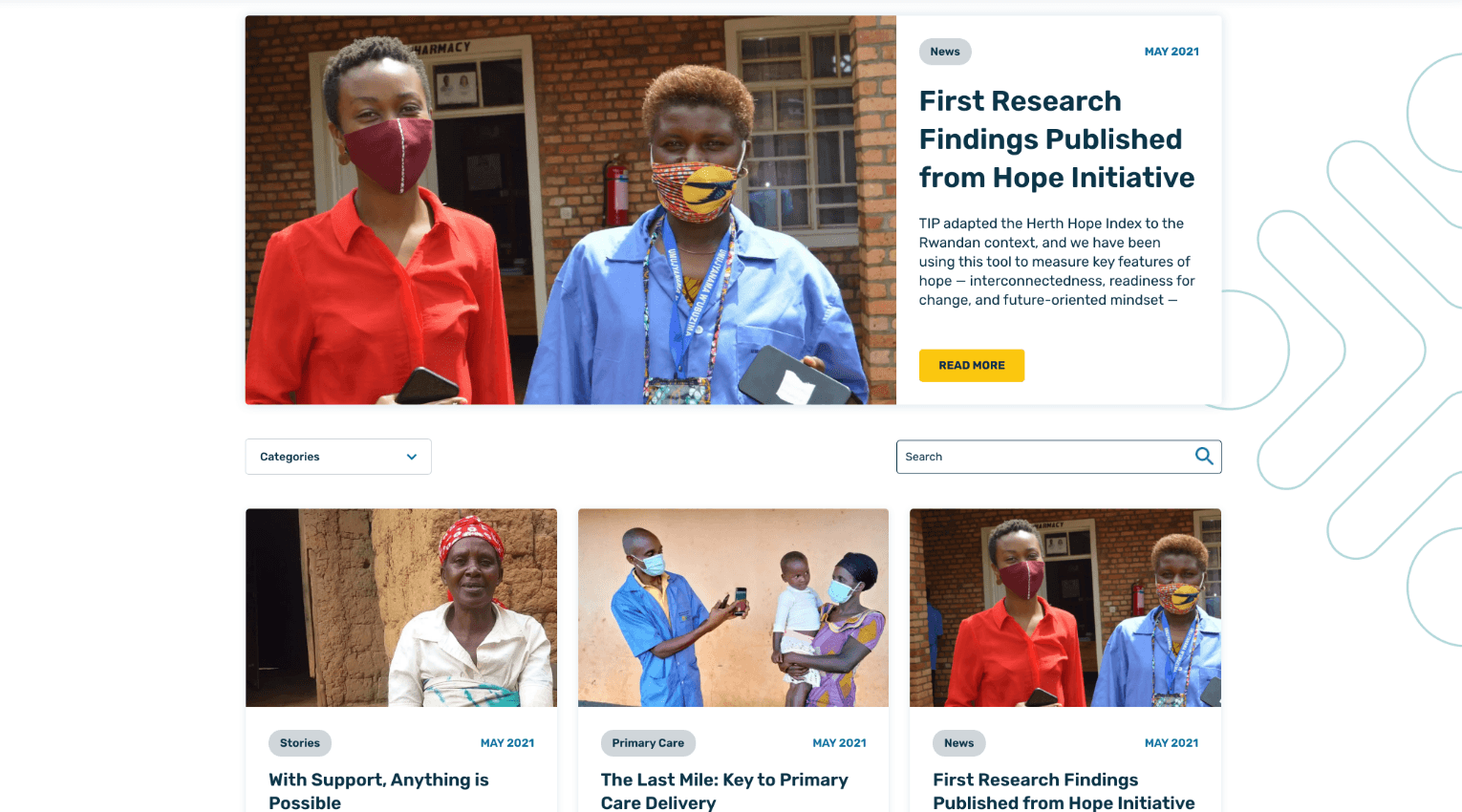 We created a "Resource Hub" which functions as a blog where users can browse recent news, impact stories, research, and more. A blog is a great place to organize content that doesn't necessarily have a spot on any of the critical pages of the website. Too much research or news might clutter up a page, but in a blog format, this information is organized, accessible, and digestible.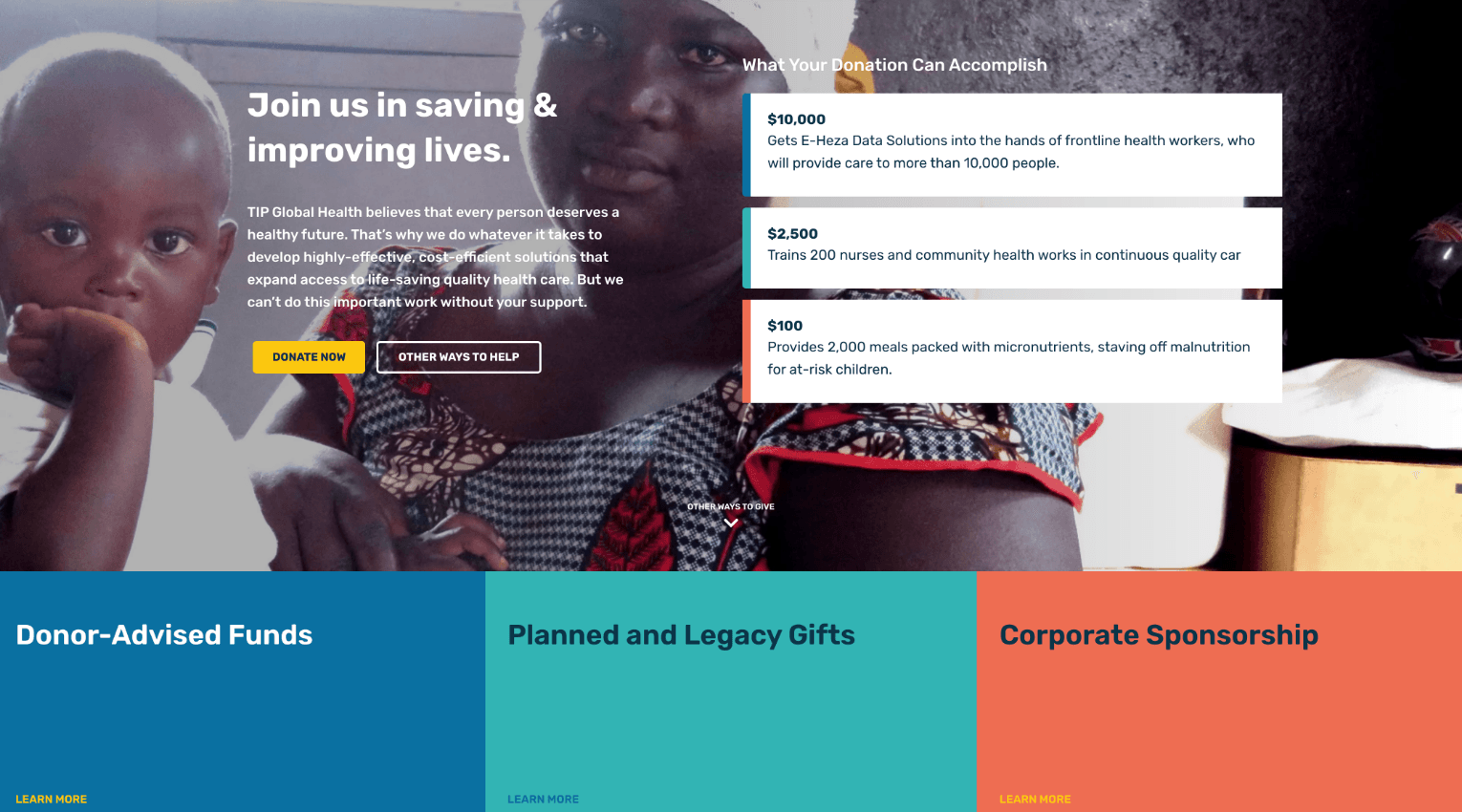 Of course, for a nonprofit, a page dedicated to supporting the organization is essential. We designed the "Support" page so that a call to action to donate leads the page and includes a few donation levels and what those dollar amounts mean to the organization. Showing supporters exactly what their dollars will go toward is a great motivator to give. Beneath the donation section, we include three additional ways that people can support TIP.
Let's work together to bring your vision to life.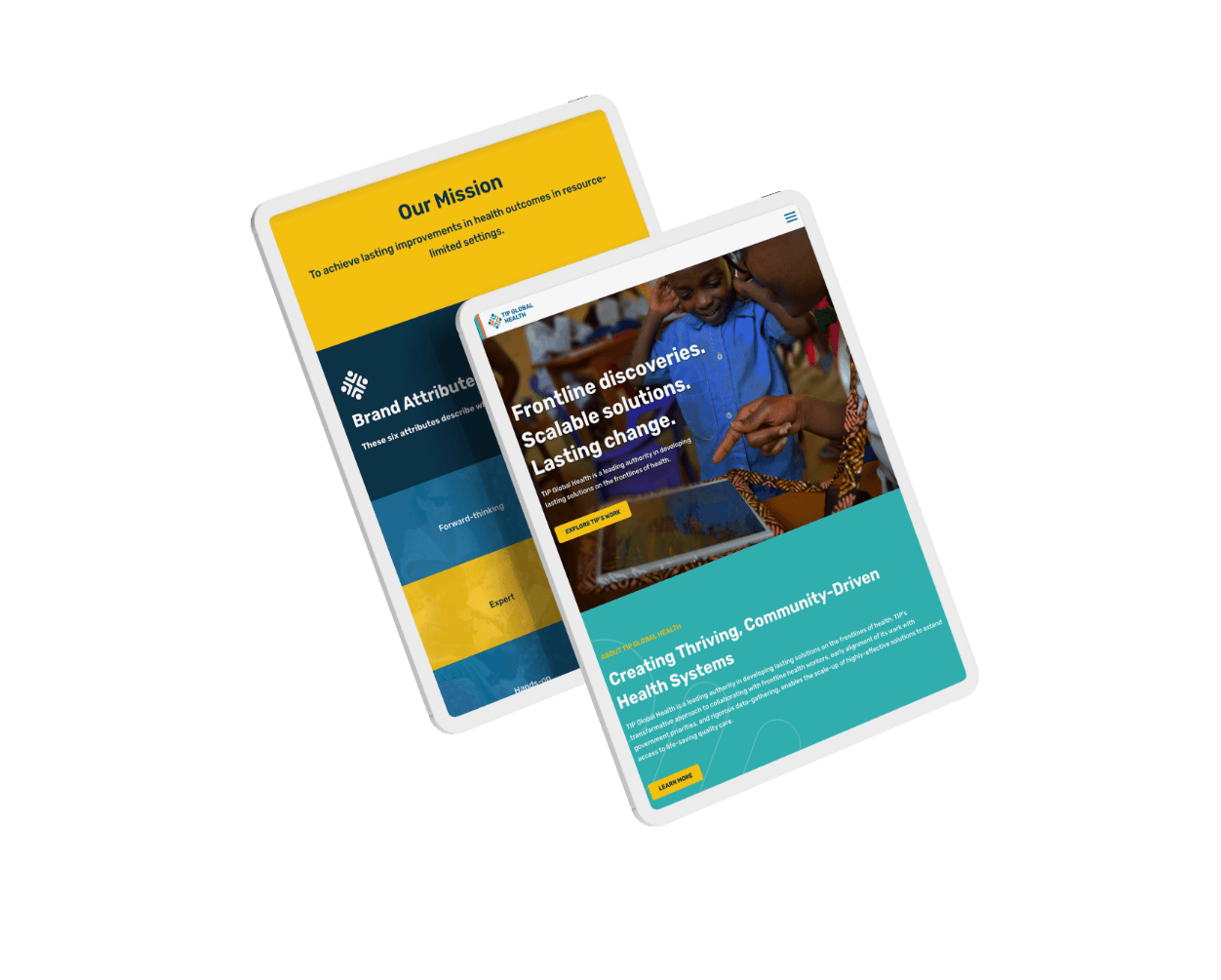 PROJECT TEAM
Orion Alden
CREATIVE DIRECTOR
Maggie Nugent
Content Director
Jennifer Chew
PROJECT MANAGER
Ben Blodgett
Technical Lead
Meet Side•Sea
Thank you side • sea! The site is absolutely beautiful. We have received so much amazing feedback. Thank you for your advocacy and flexibility!
Wendy Leonard, MD
Executive Director and Founder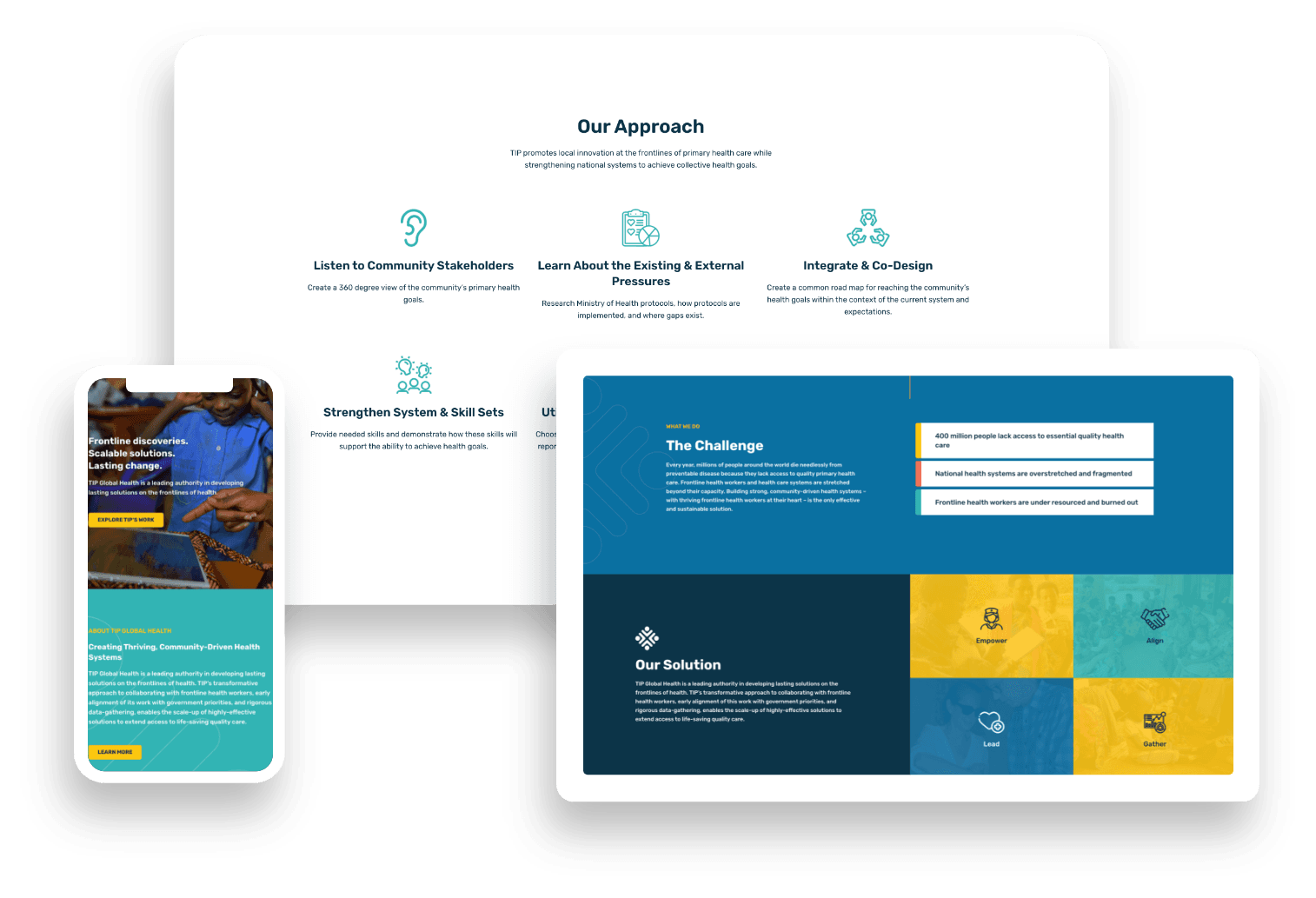 See how we can elevate the
voice of your brand.