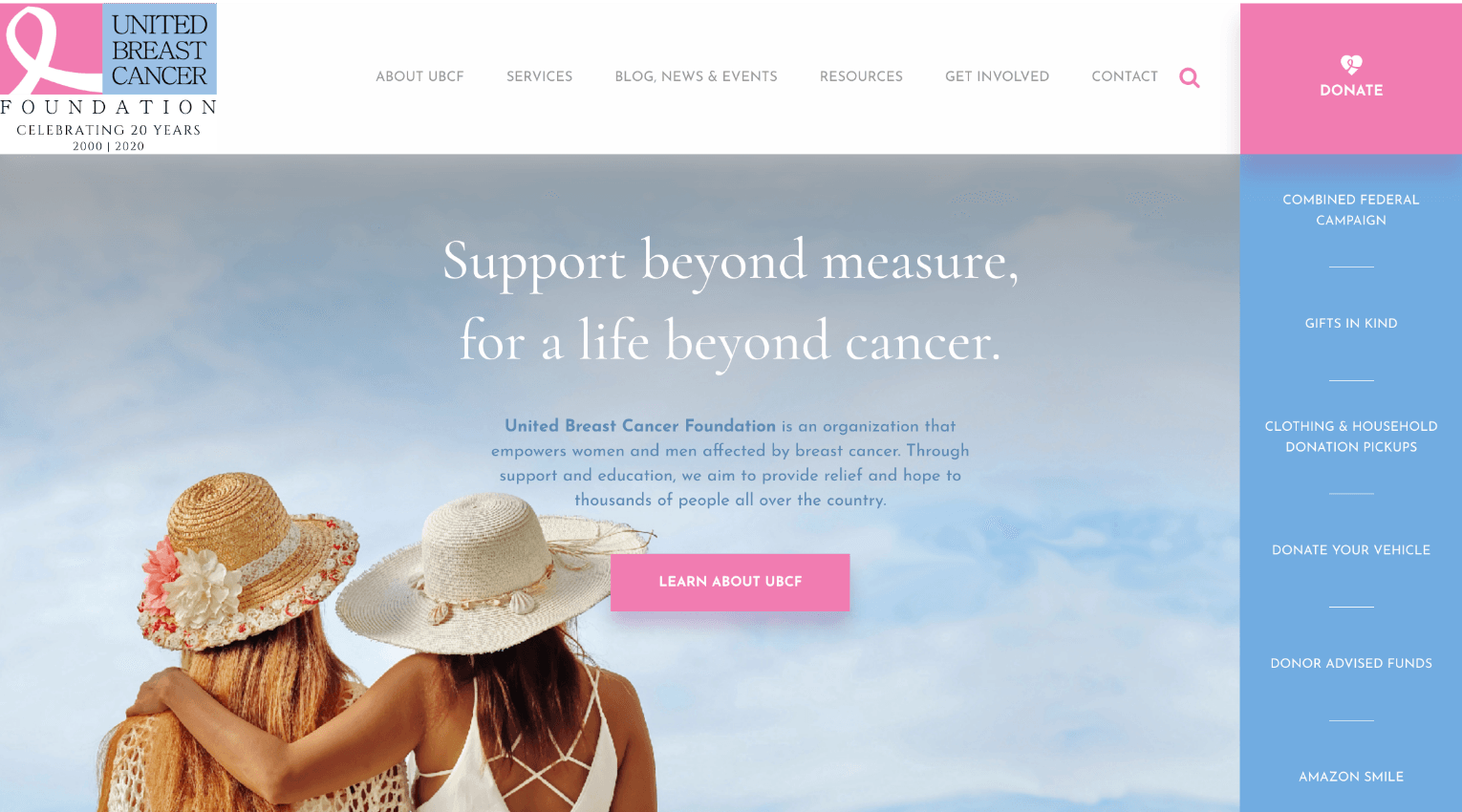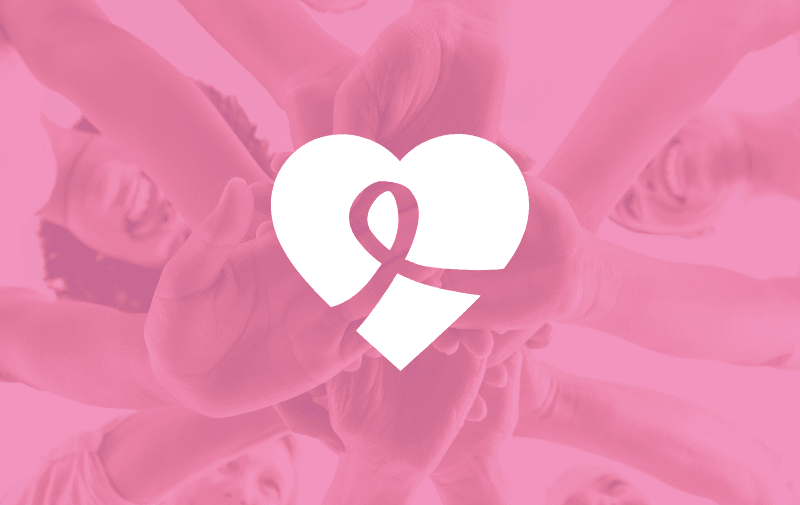 Pink Ribbon-Inspired Design
The "Pink Ribbon" is such an important and recognizable symbol for breast cancer awareness, it felt like a no-brainer to both the client and the side • sea team that we should use the ribbon as the starting point and foundation of the design. It not only informed the color palette but also appeared throughout the site as a design flourish, helping tie together a cohesive and branded aesthetic.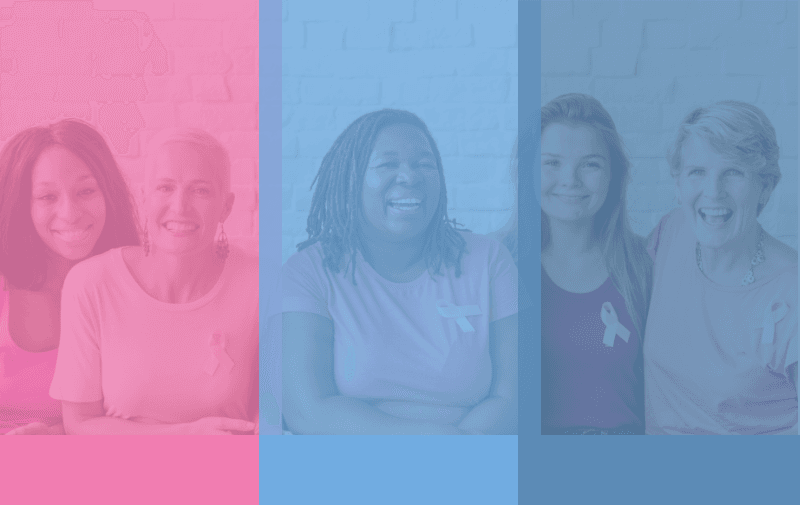 A Calming Color Palette
Starting with the bright pink of the breast cancer ribbon, our design team began to build a color palette. We offset the pink with a calming and harmonious cornflower blue, and used a liberal amount of white space to create a super clean, modern feel to the site that focused the attention on the content and didn't distract from the amazing work UBCF is doing.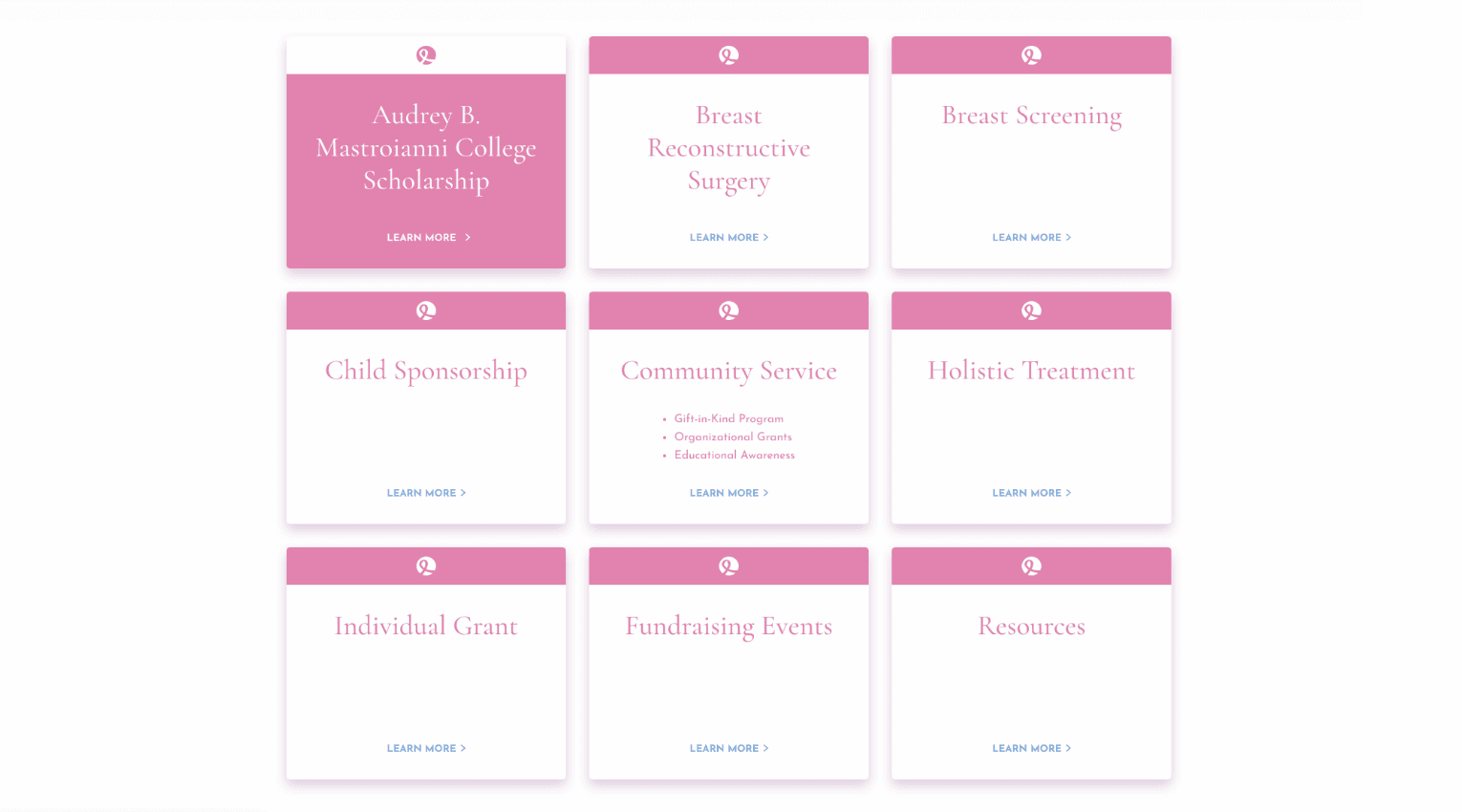 The most important part of the UBCF website is their services, which is the heart of what they do. On their services page, we created a clean grid of the nine programs they offer. A user can click on a specific tile to be directed to an interior page to learn more.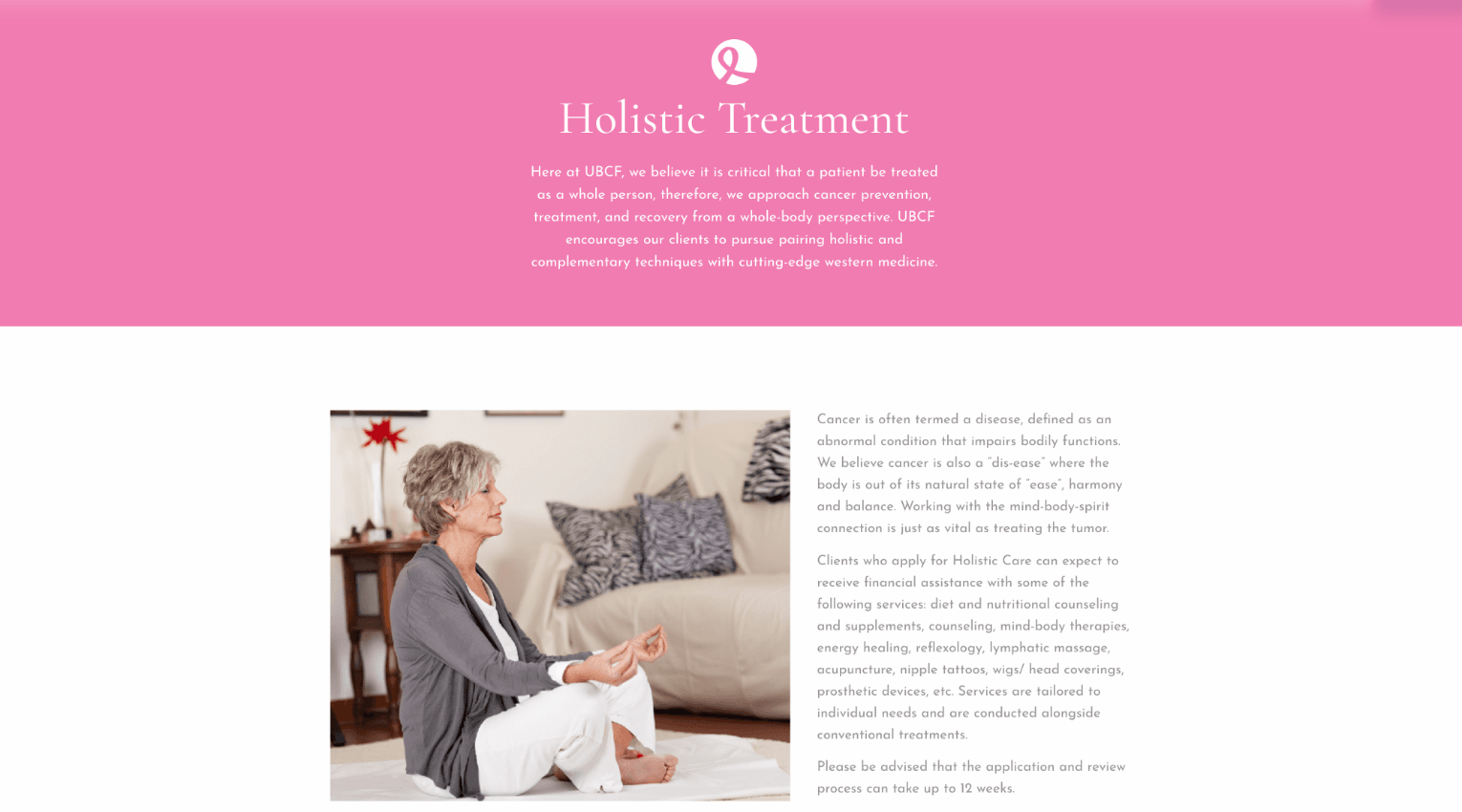 Creating a Robust Template
When a user clicks into a specific service, they're taken to a robust interior page that allows the user to read more about the service and take any action required to receive that service. We created a robust template for each of these pages that could cover a large array of different content sections and calls-to-action, ensuring that each service interior accomplished its intended goal.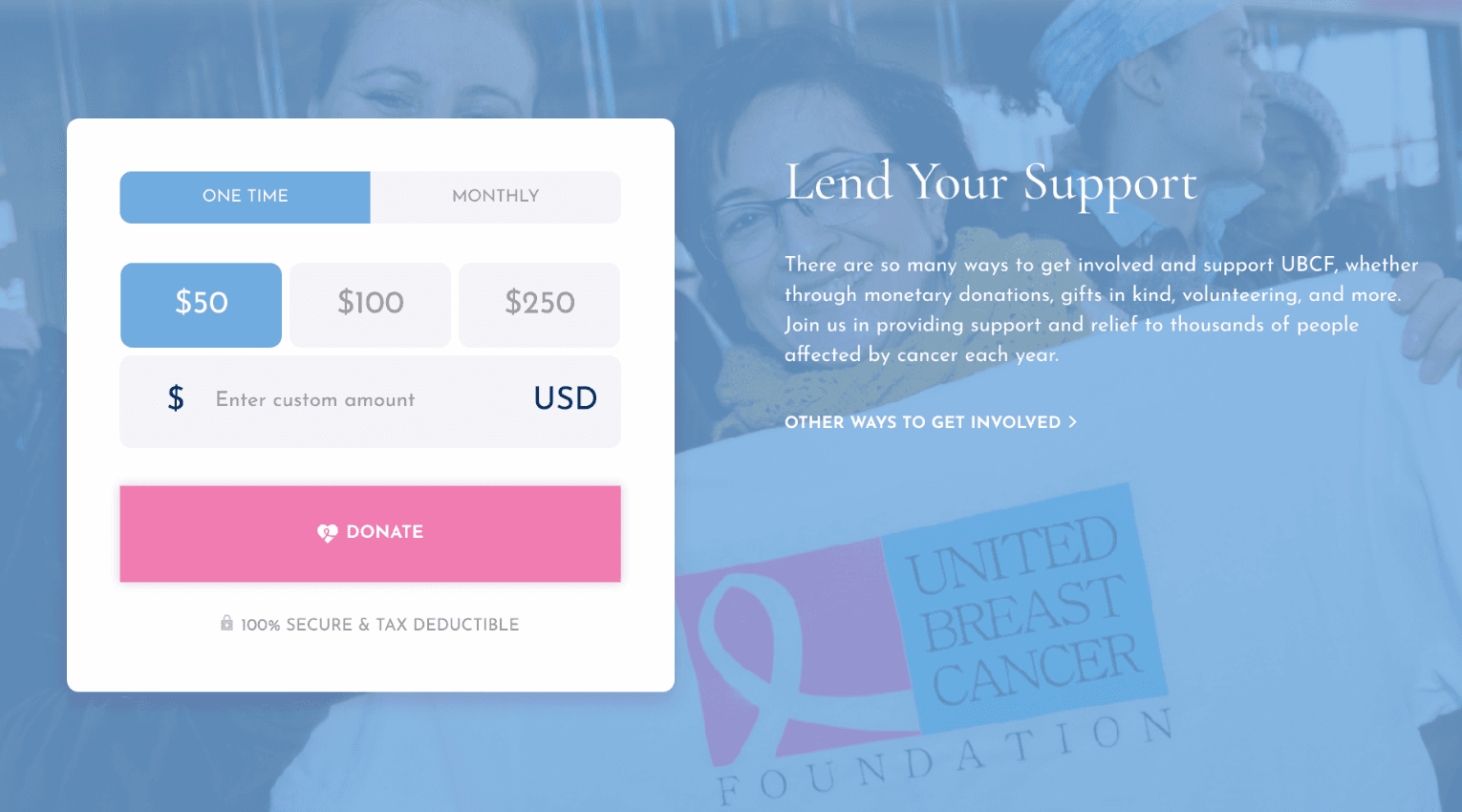 As with most nonprofits, the ability to donate on-site is a must. We integrated our proprietary fundraising platform, Hopsie, and our design team created a branded, easy-to-use donation widget that lets users easily get started on the donation process.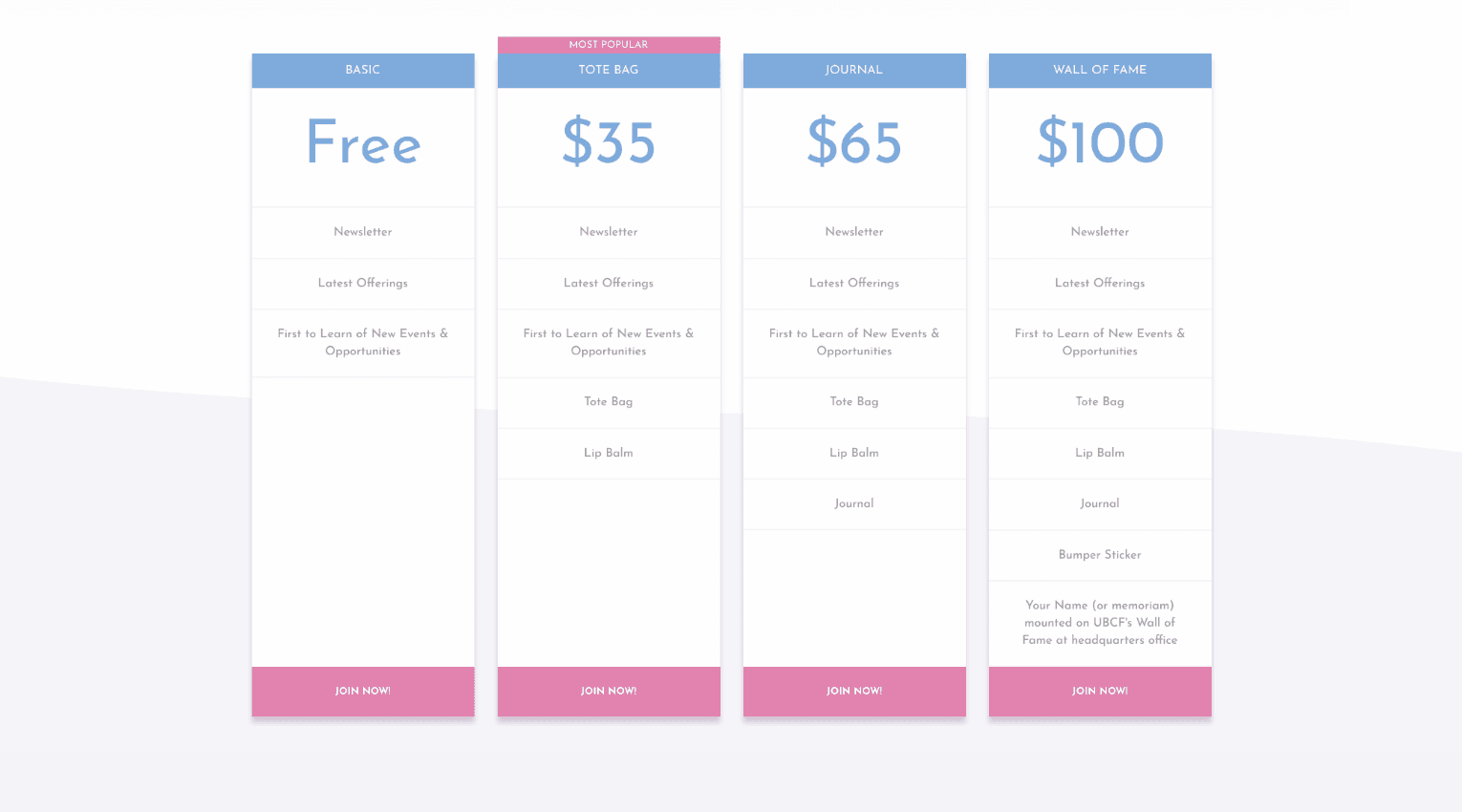 Getting the Community Involved
Another super important part of UBCF's website is their Get Involved page. For users who have already donated, or who aren't ready to donate, it's important to showcase other ways potential supporters can get involved. UBCF allows users to opt into different levels of membership, so we designed this tiered system that spells out the perks of each membership.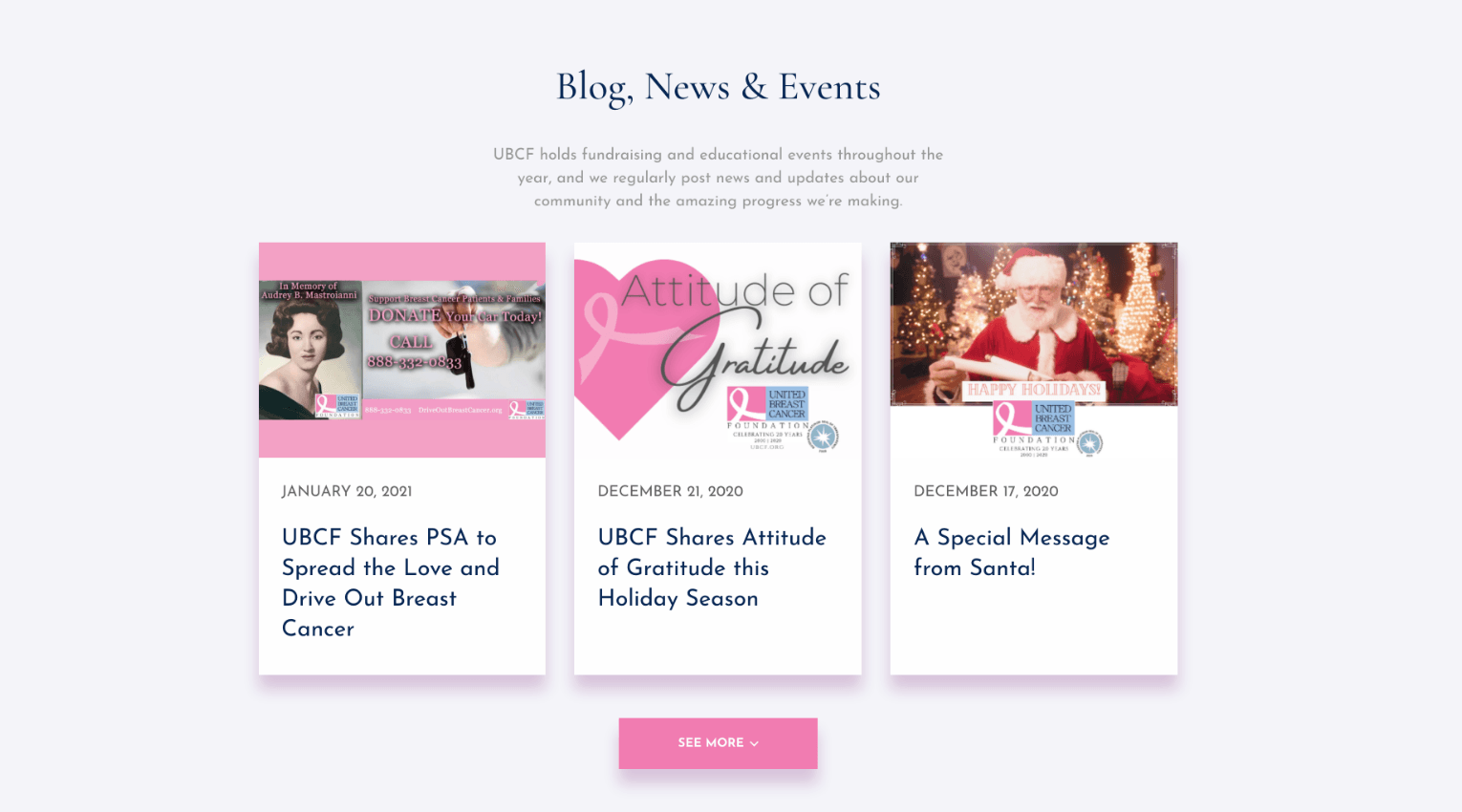 Keeping the Community Informed
A blog page holds all the latest news and information coming from UBCF. Because the organization puts on multiple events throughout the year, it's important that they have a space to feature their upcoming fundraisers and drives. UBCF's blog acts as a News & Events feed that pulls in across various pages. Users can go to the blog index to browse through all published posts.
Let's work together to bring your vision to life.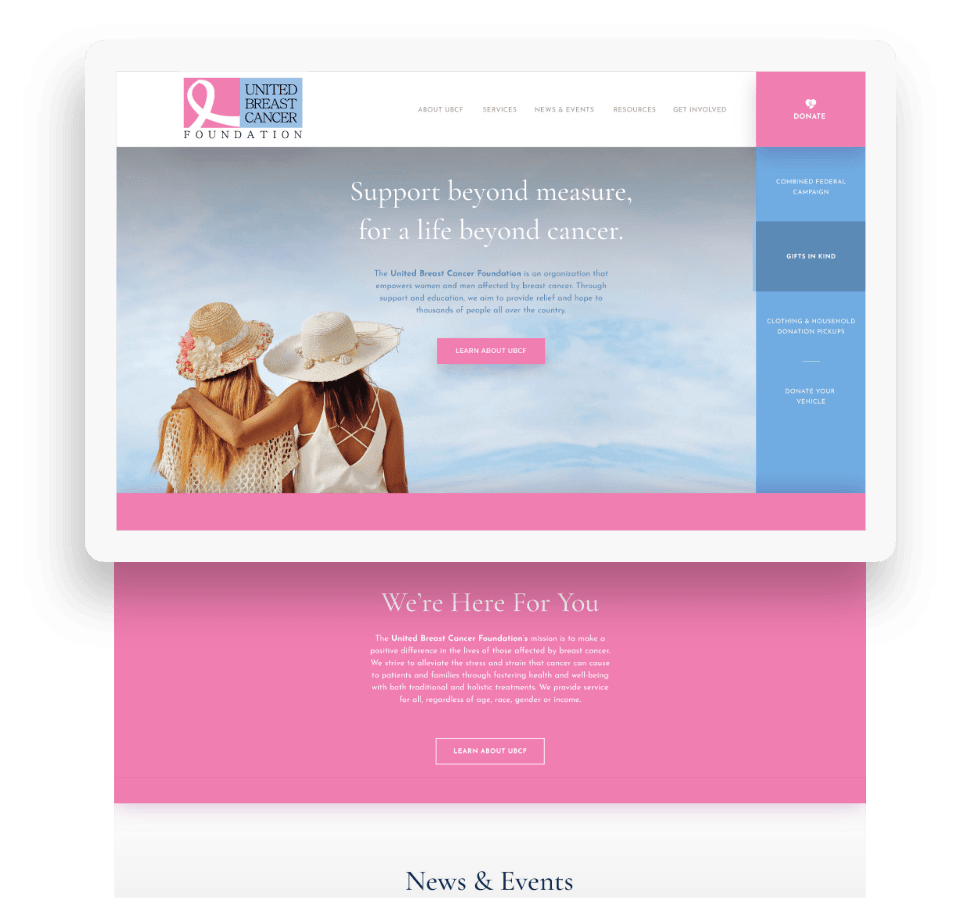 PROJECT TEAM
Orion Alden
CREATIVE DIRECTOR
Jennifer Chew
PROJECT MANAGER
Maggie Nugent
Content Director
Meet Side•Sea
What We Learned
A breast cancer diagnosis is a scary and life-changing event. The United Breast Cancer Foundation strives to create a safe space that supports people during this time by providing invaluable resources and services to those who might not otherwise have access. A well-built website helps open up these opportunities for those who need help, granting them easy access to the support they need. Click the link below to check out the site.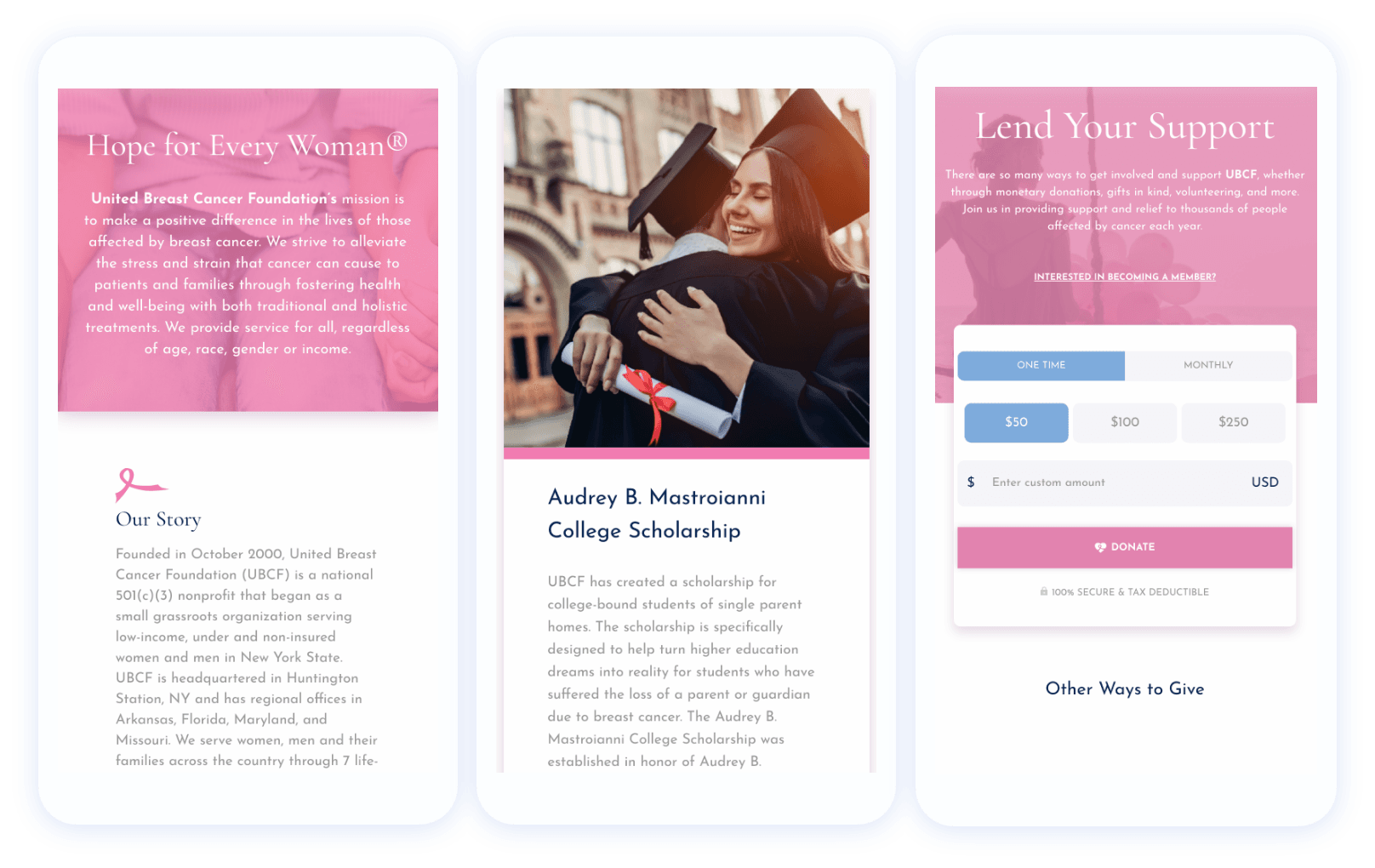 See how we can elevate the
voice of your brand.