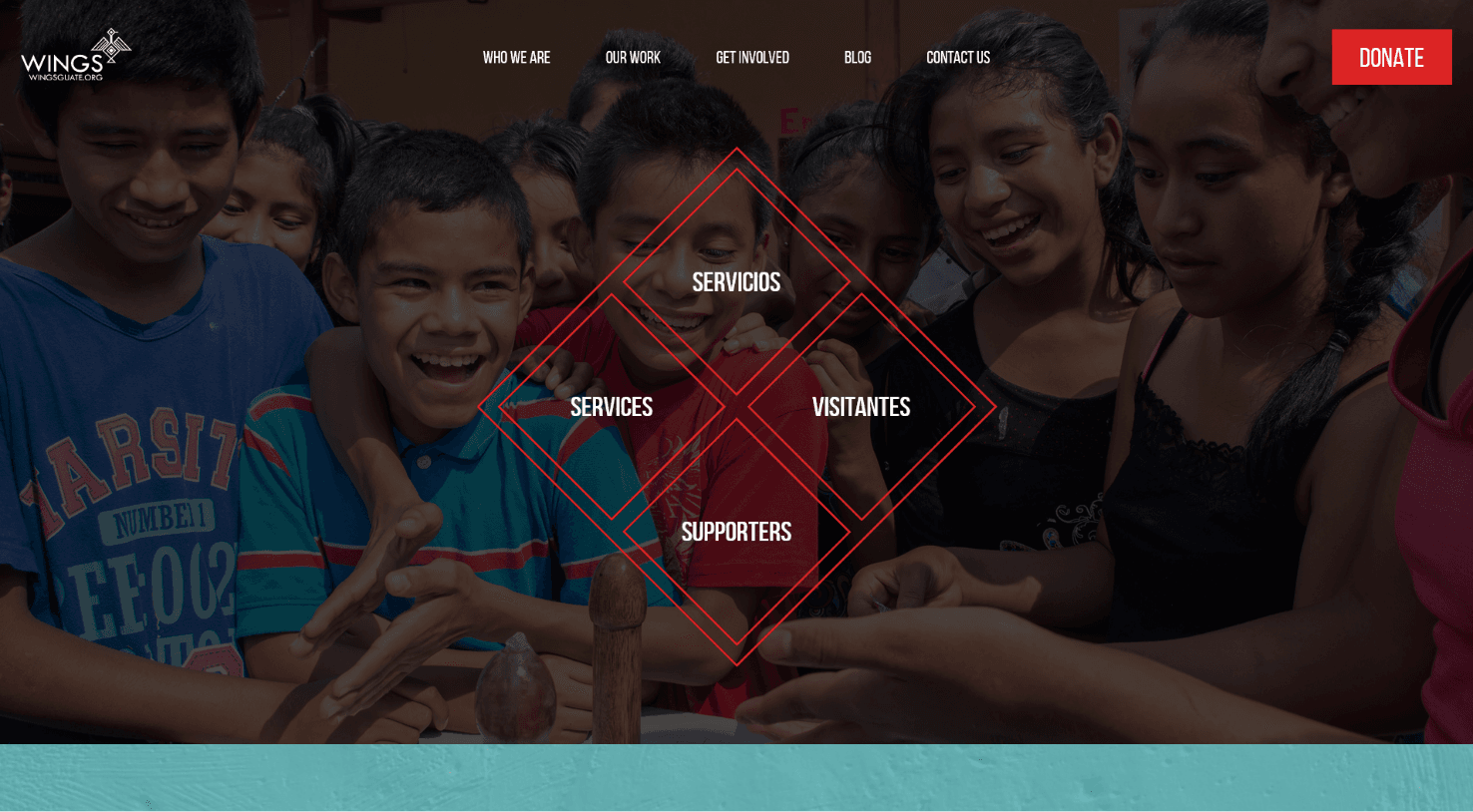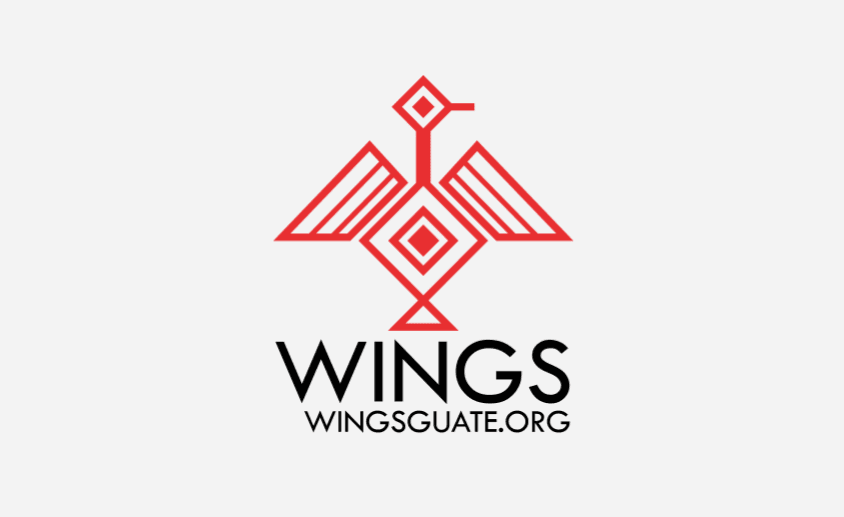 Mayan-Inspired Design
In creating WINGS' visual aesthetic, our design team was immediately inspired by their red, geometric logo that recalled ancient Mayan symbolism. We used this logo design as a starting point, using the red to inform the color palette and the geometry to inform some of the design flourishes throughout the site.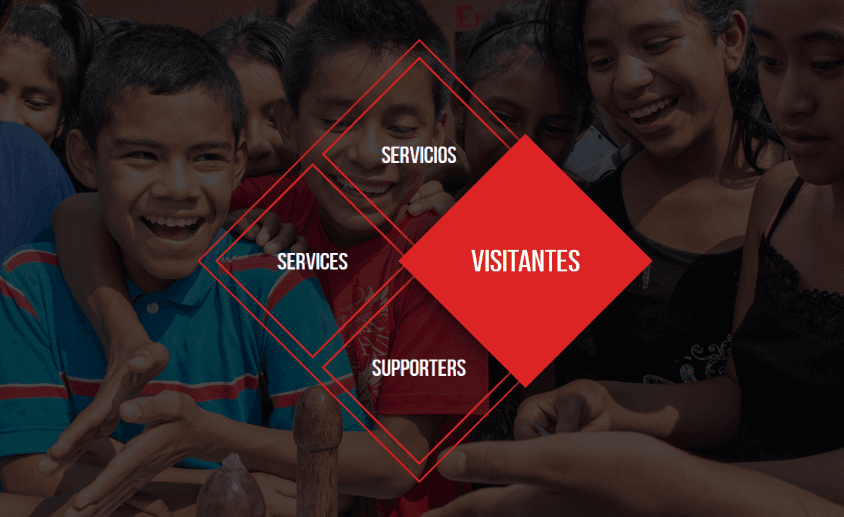 Jump in By Language
One of the main ways we used this red geometric element was in designing our language portals throughout the site, particularly on the homepage. We segmented WINGS' four most important pages into four parts of a designed diamond shape so that users had four distinct jumping in points to the English and Spanish "Our Work" and "Supporters" pages.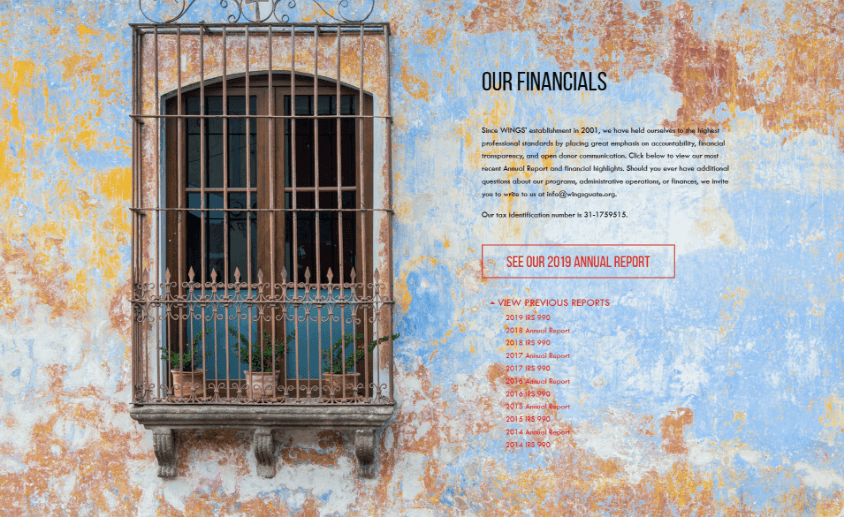 Stunning Visuals Make the Site
WINGS had provided us with some amazing photography. We used the colorful, evocative photographs with a black overlay as our hero banners and broke up content sections on every page with vivid, colorful background imagery. We took some of the colors and textures that were representative of Guatemala's culture to create vibrant, textured canvases on which to display their messaging.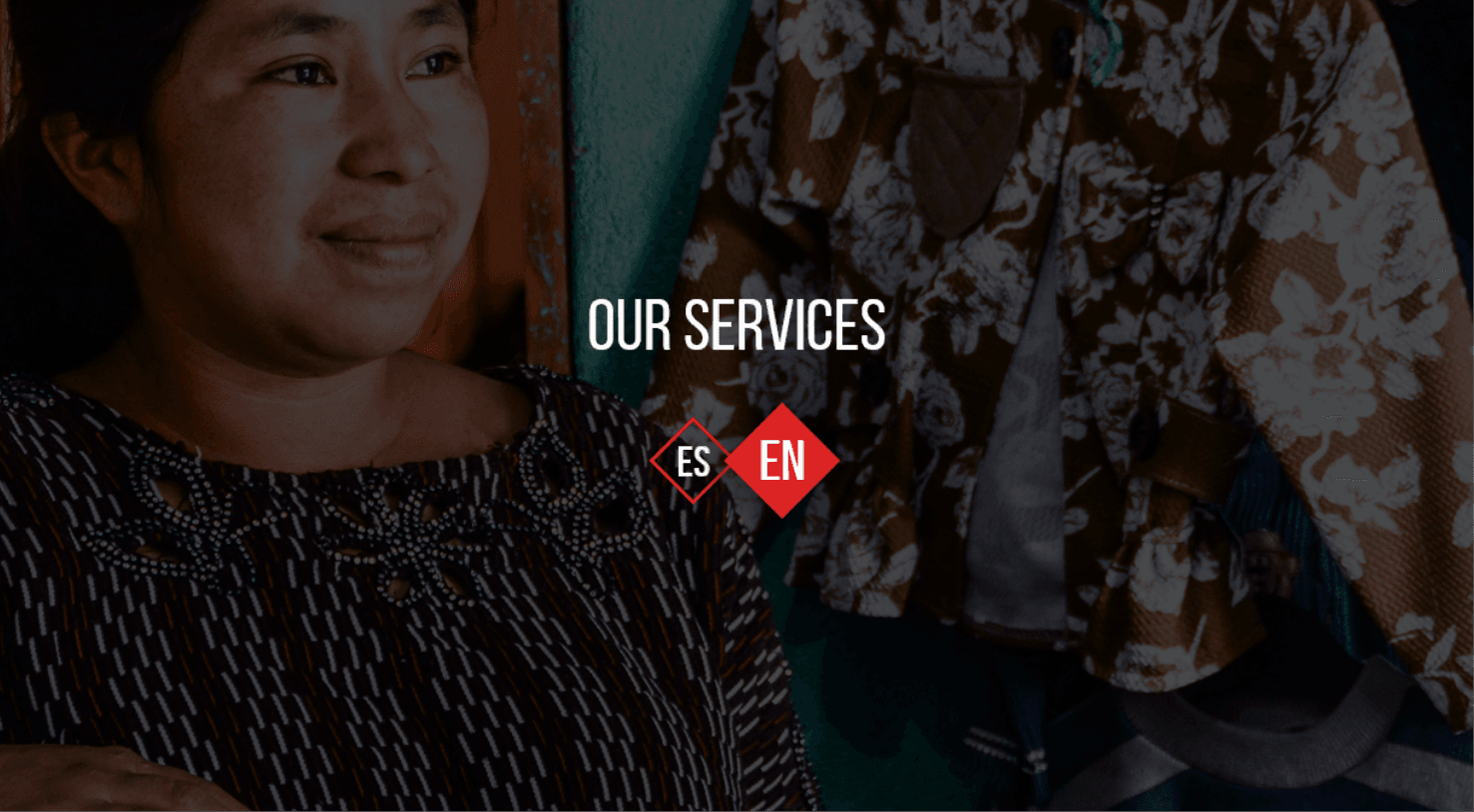 On the Our Work and Get Involved pages, you'll again see we pulled in the red diamond element to give the user the ability to easily toggle between English and Spanish content on that particular page.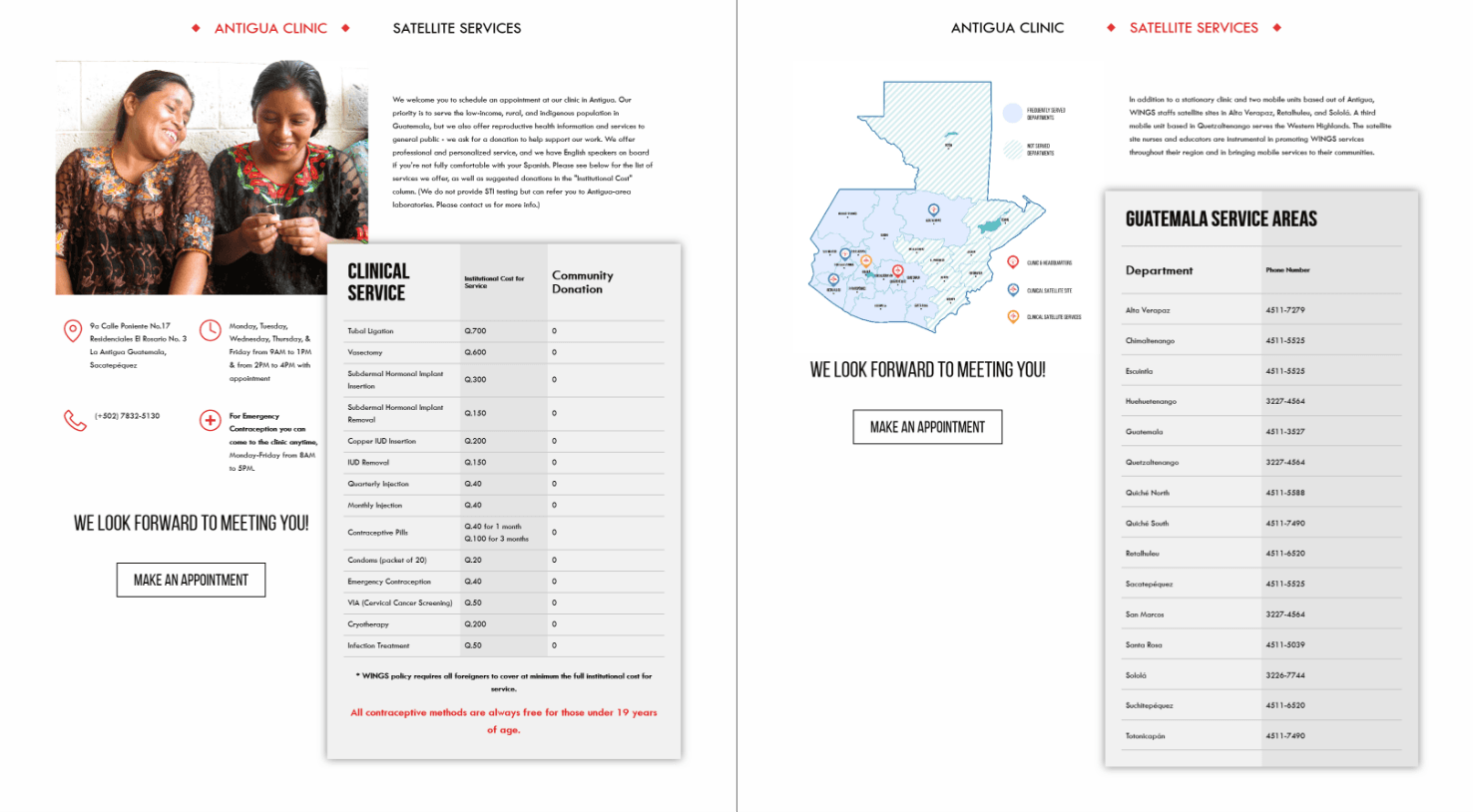 We wanted to design a space where all WINGS Clinic info could be displayed in a digestible and aesthetically pleasing way. We created a designed service and pricing chart for their Antigua clinic and colorful map with icons that represent their satellite locations and services. This keeps even their most important content lively and accessible.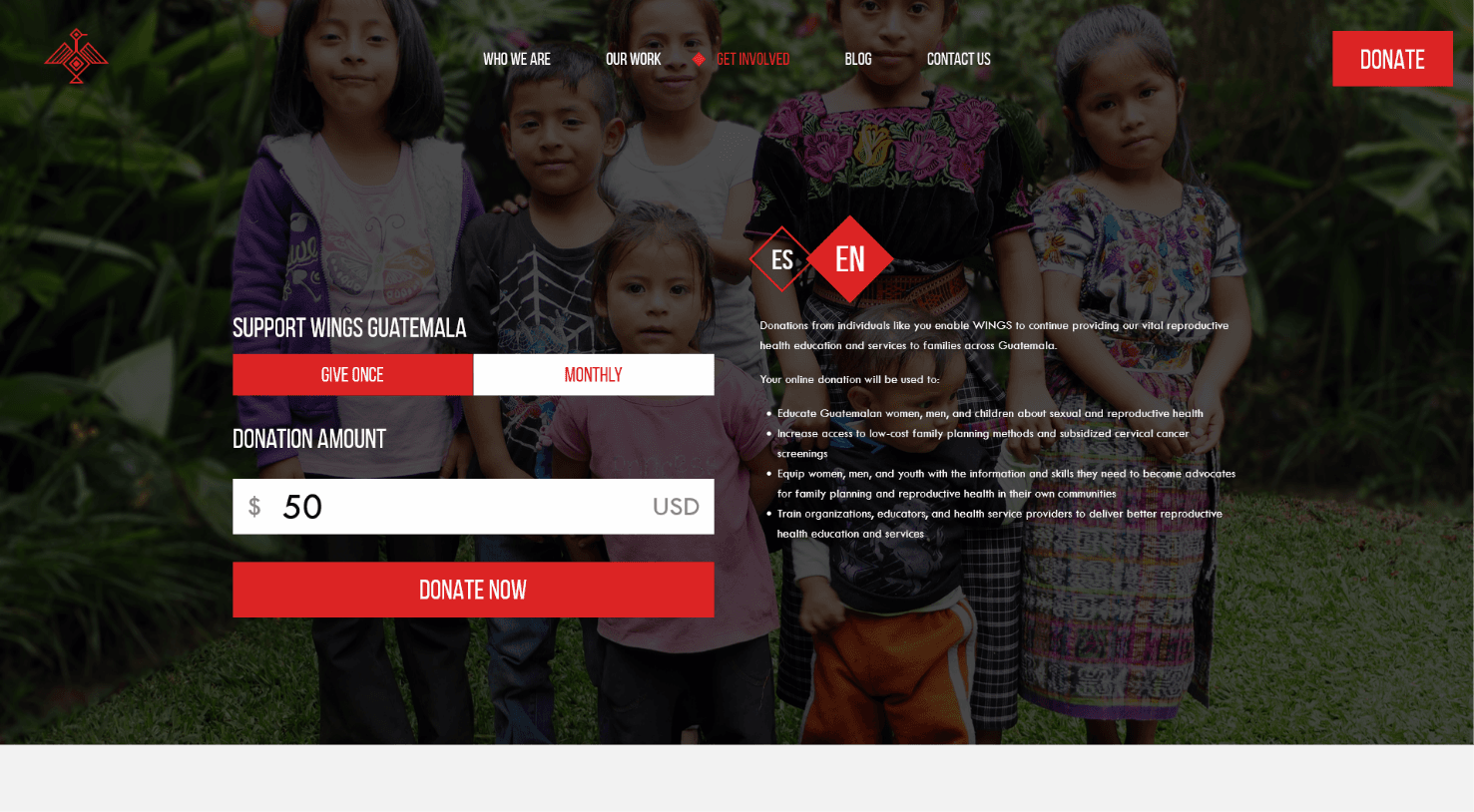 WINGS uses our proprietary fundraising platform, Hopsie, to collect donations online. We designed this branded donation widget and integrated it directly onto their site. Users are able to toggle between English and Spanish and can begin the donation process with a single click.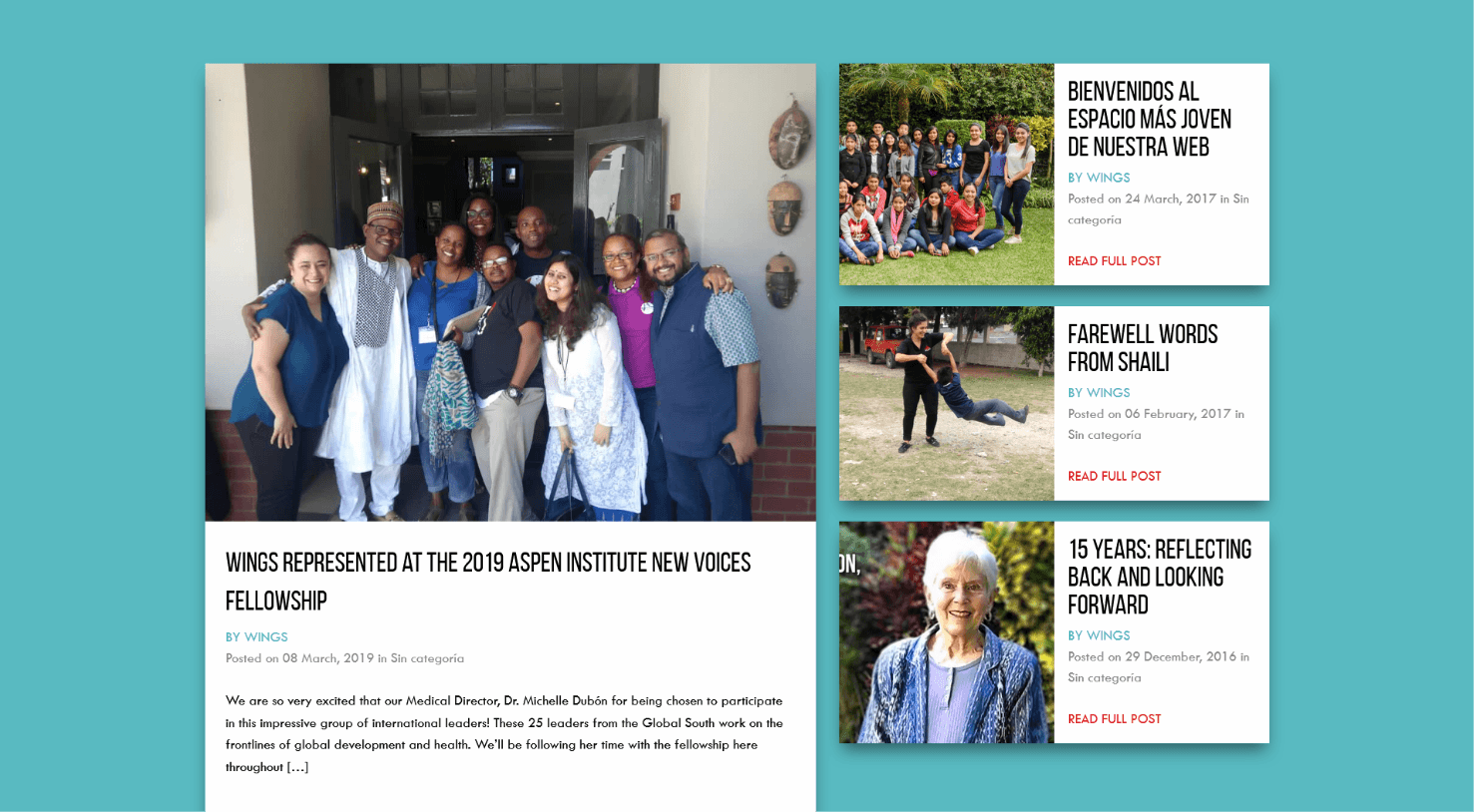 When all was said and done, we had a website that was a functional work of art, reflecting Guatemala's beautiful culture, amazing people, and the huge impact WINGS is making. The imagery is compelling and consistent, pieced together in a cohesive way that paints a beautiful picture of the WINGS mission.
PROJECT TEAM
Orion Alden
CREATIVE DIRECTOR
Maggie Nugent
Content Director
Ben Blodgett
Technical Lead
Milos Misic
Snr Developer
Meet Side•Sea
"I really can't say enough positive things about the whole process. side•sea's team is incredibly responsive and personable. It felt like we were working with our friends rather than paying a company for a product."
Kirsten Taylor
Director of Development & Communications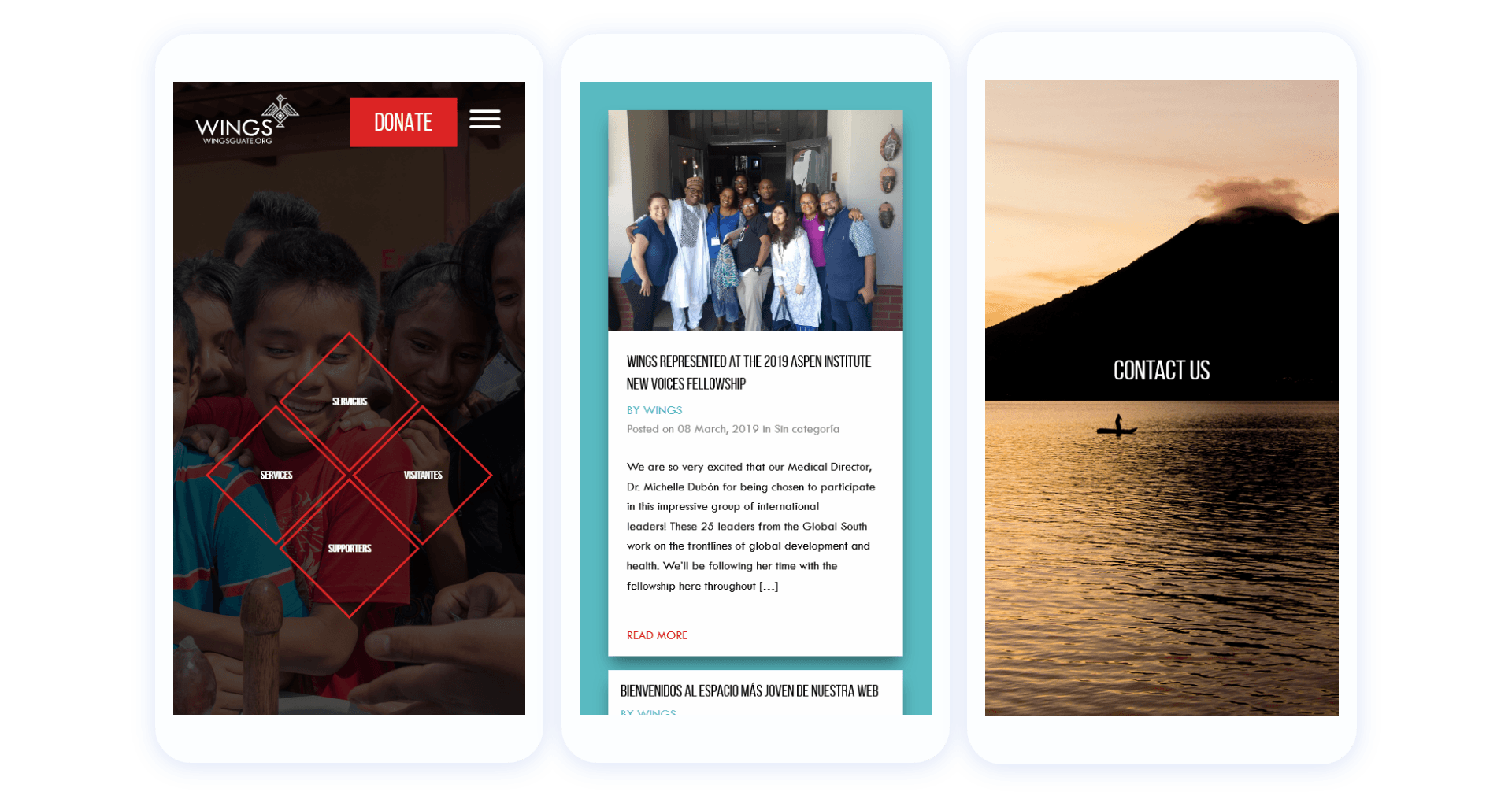 See how we can elevate the
voice of your brand.