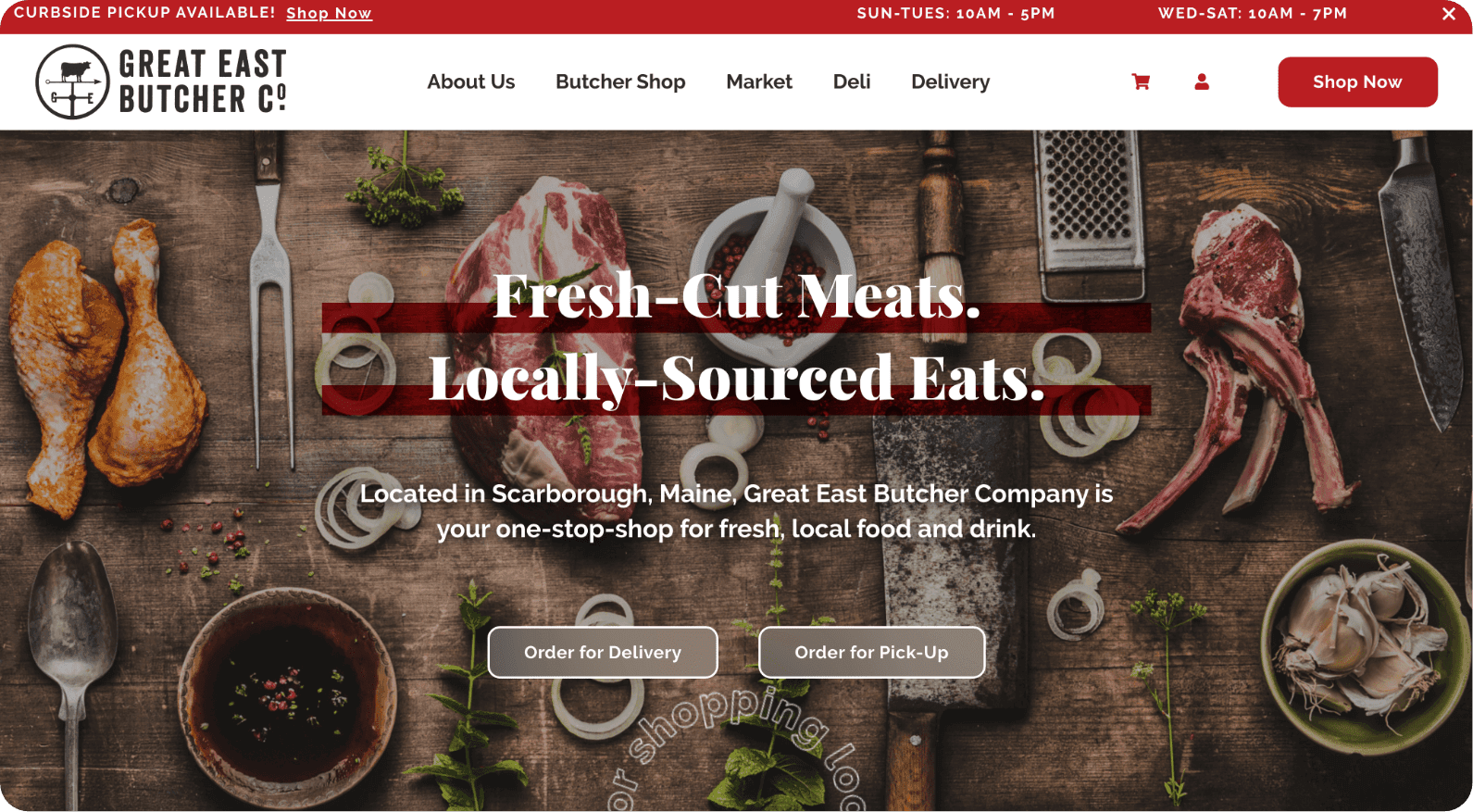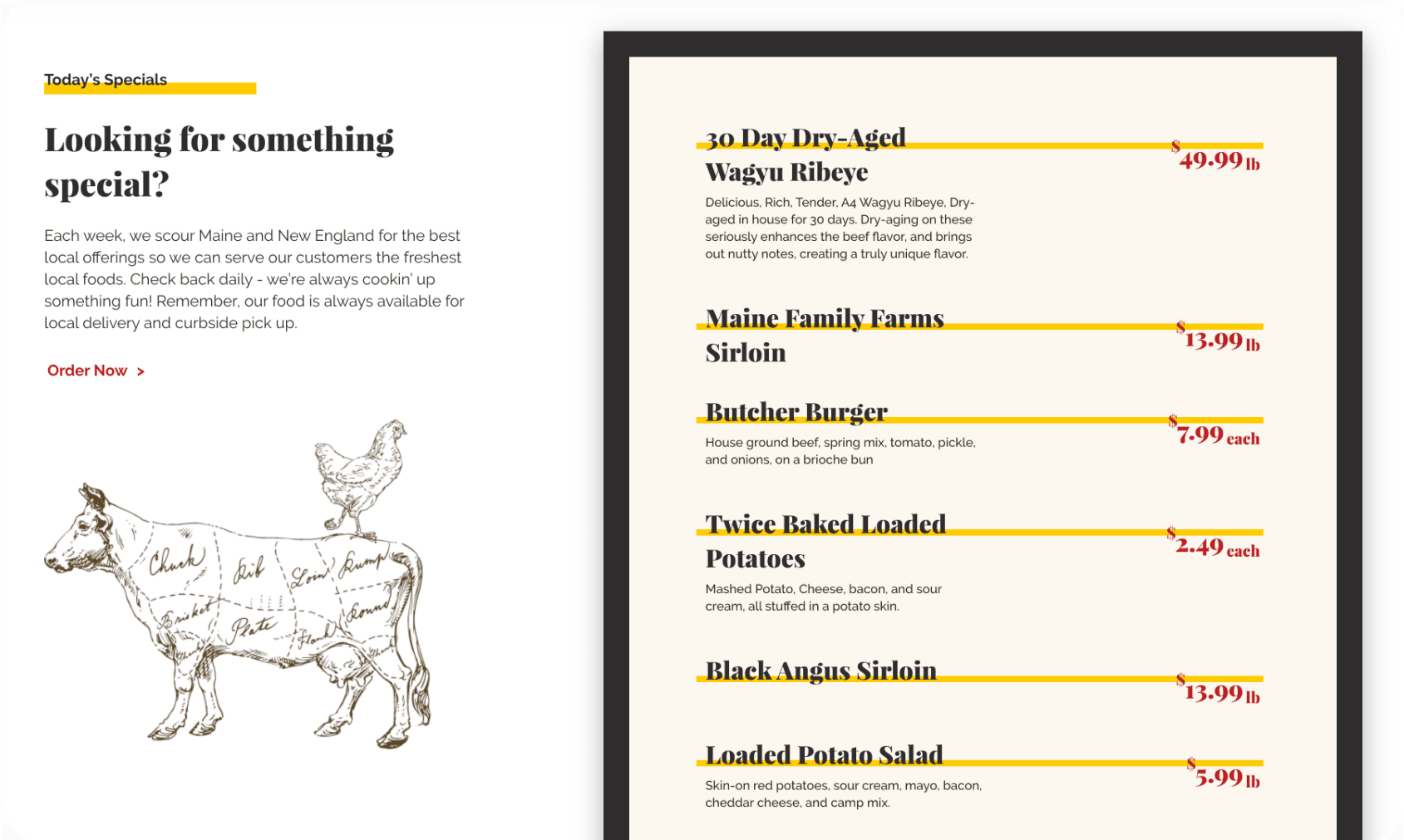 A Hand-Crafted Aesthetic
First and foremost, Great East Butcher Company needed a design refresh. They're a business particularly focused on local and artisan foods, so we wanted to create a website with that same local, "hand-crafted" vibe.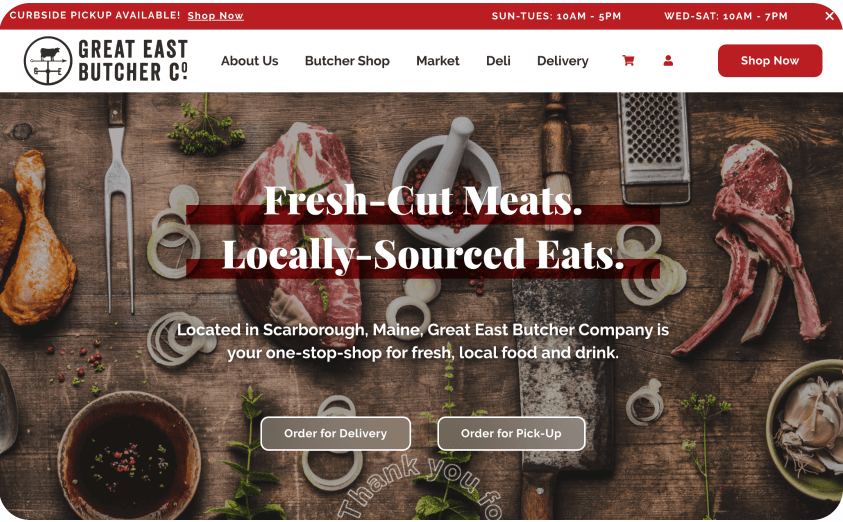 A Fresh, Local Feel
Our hero banner was a collective effort between our design and content teams. Design selected a beautiful, rustic looking meatboard full of delicious-looking, high-quality cuts, which played into the hand-crafted, artisan aesthetic we mentioned above. Our copywriter came up with a tagline that emphasized the fresh and local quality of Great East's offerings.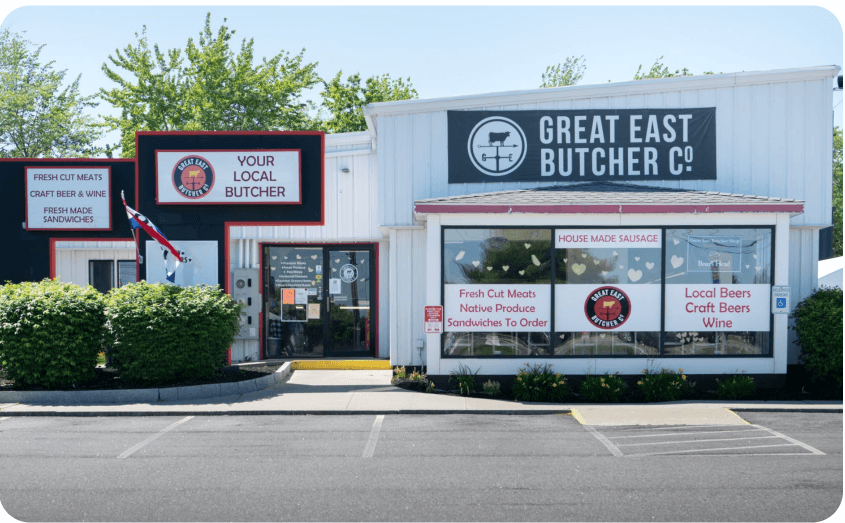 Your Neighborhood Butcher
We pulled in classic butcher design elements where we could – you'll see hand-drawn illustrations of cuts of meat, butcher paper backgrounds, and beautiful, vivid food imagery that draws the eye and sets a high standard for Great East's products.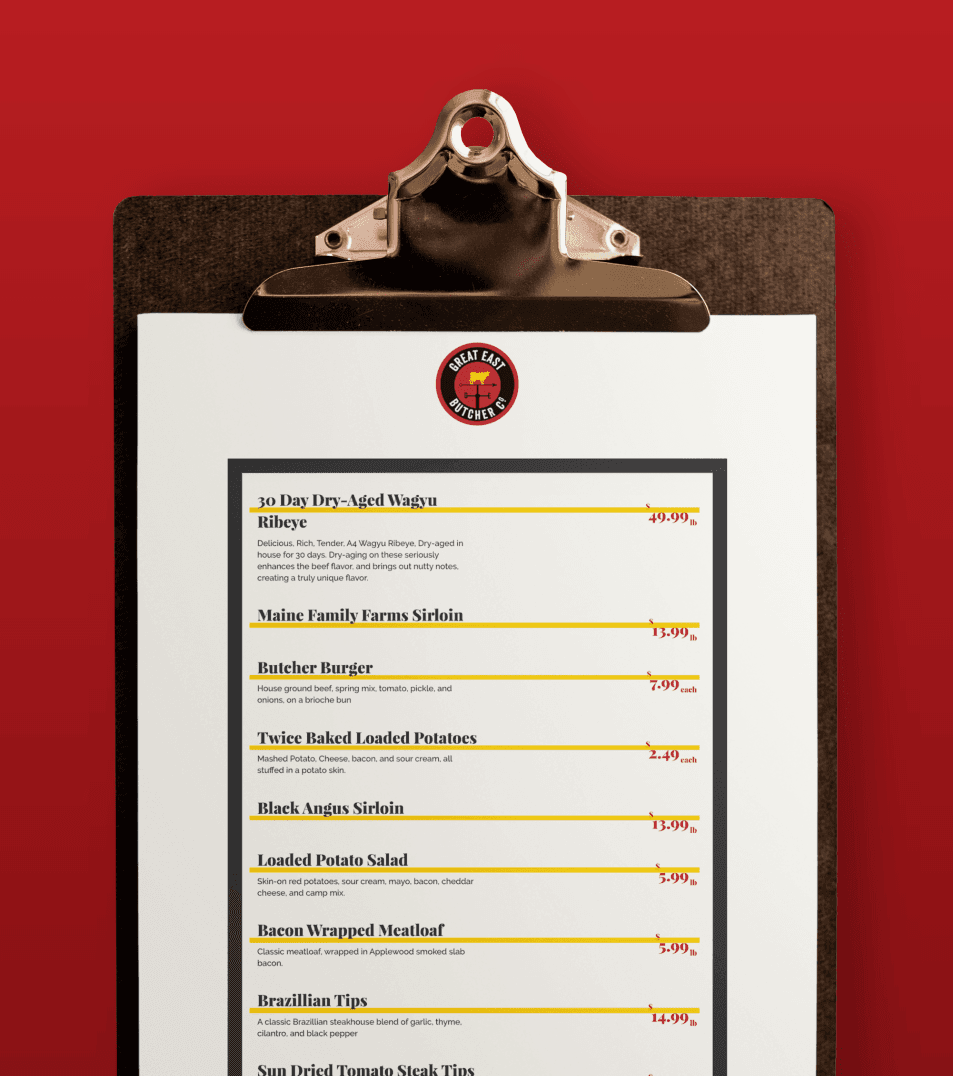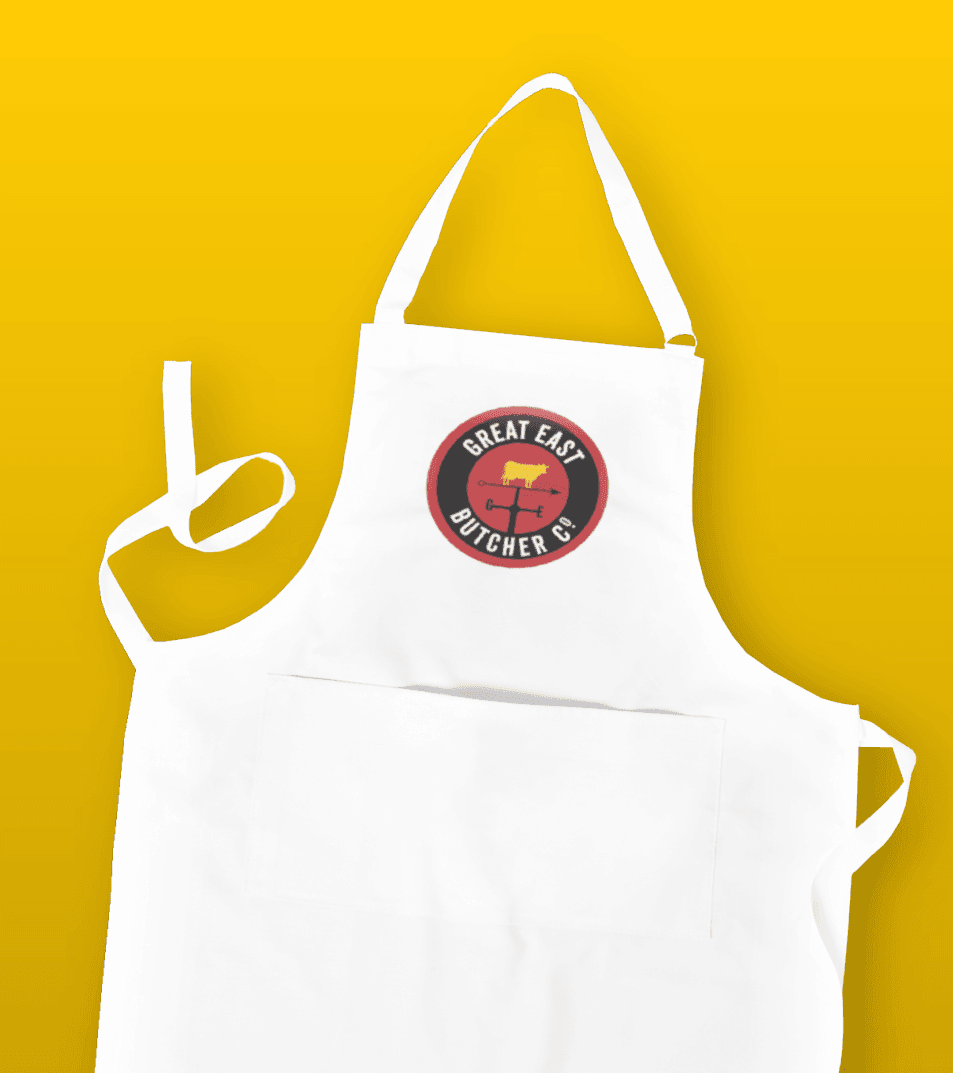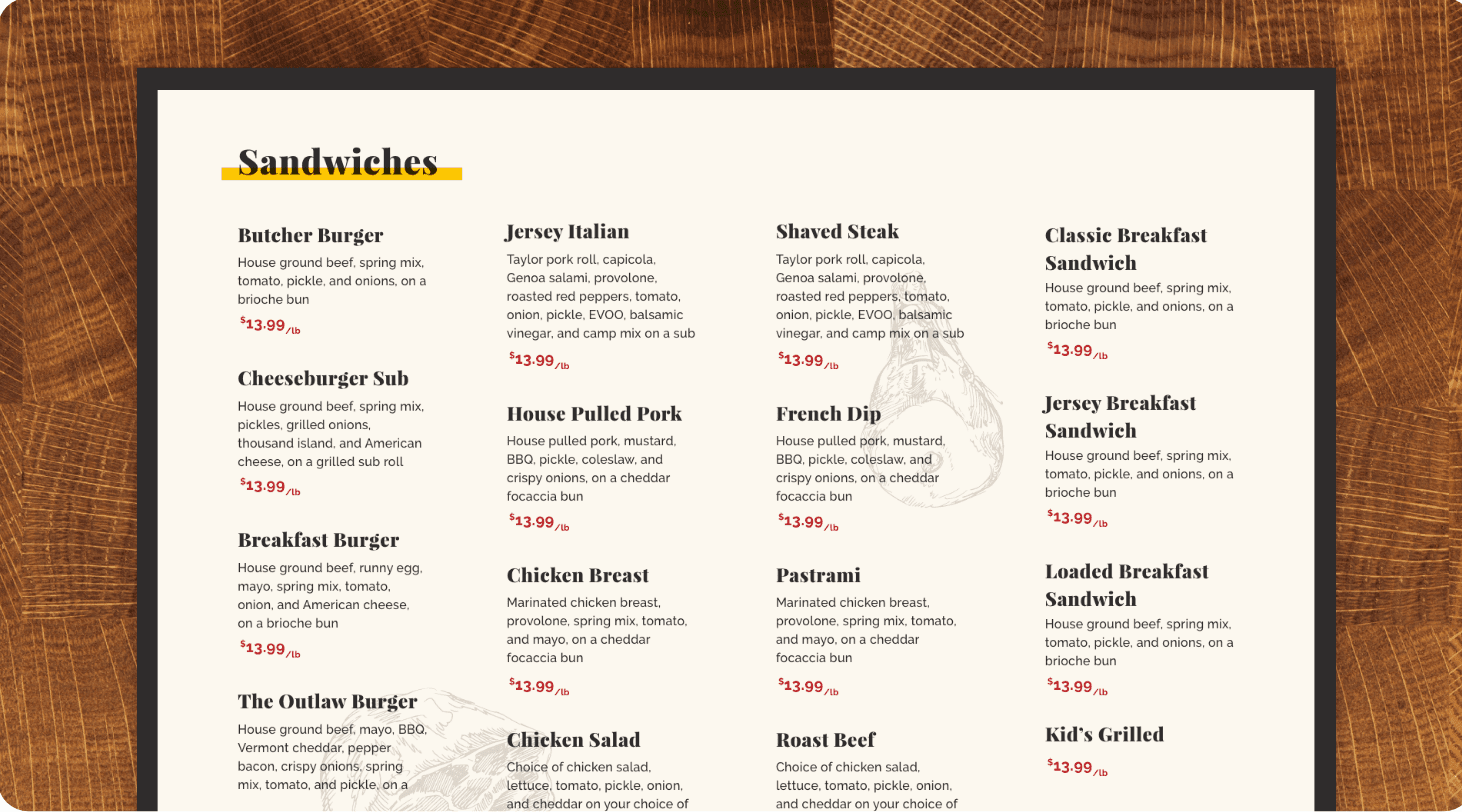 An important part of Great East Butcher's web design were their menus. They have multiple — one for each category of their business: the deli, the butchershop, the market, plus a series of specialty menus. We spent a great deal of time during the discovery phase of the project creating an organized and streamlined user experience that would make each menu easily accessible and understandable. Each individual menu item links to the site's online store.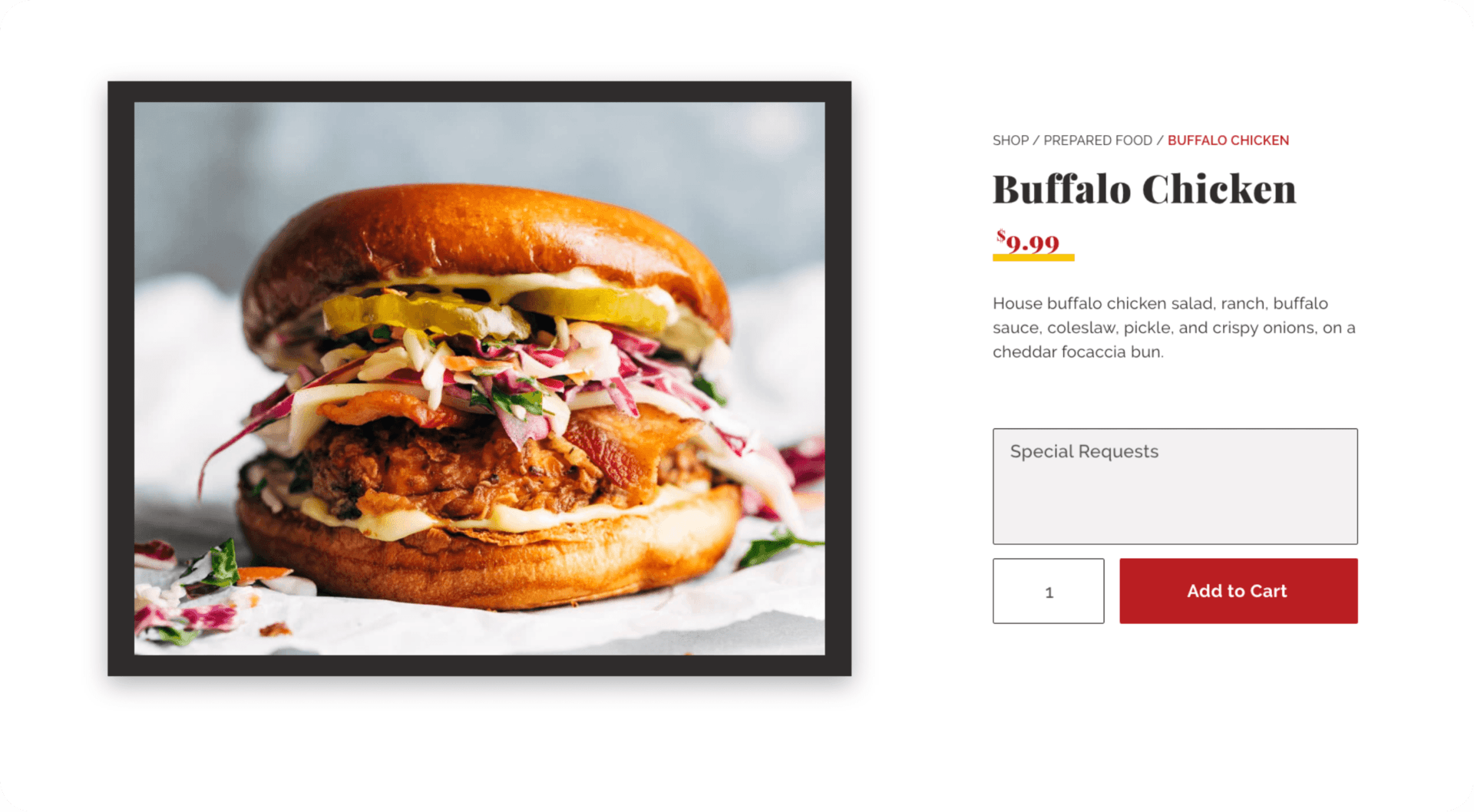 With regular operations curtailed by the pandemic, having an online shop was essential for Great East Butcher Company. Our development team created a proprietary e-commerce platform that set Great East up with an easy-to-use online shop, allowing users to select any product or meal for curbside pickup.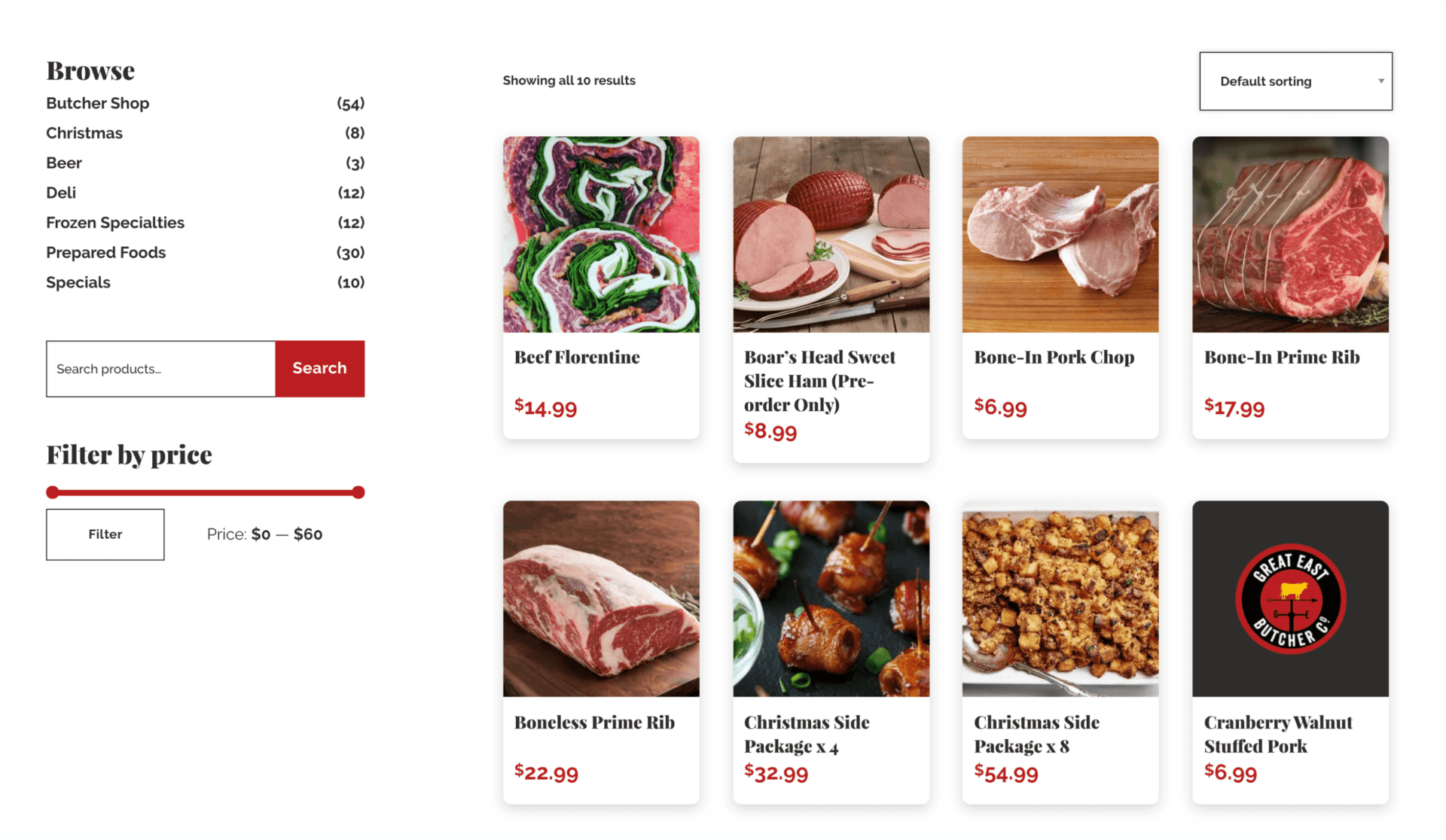 As with any e-commerce project, we want to be absolutely sure the shopping process is streamlined and conversion-friendly. We used best UX practices when creating our product pages and check-out process: clean design, clear calls-to-action, and logical processes from selection to payment.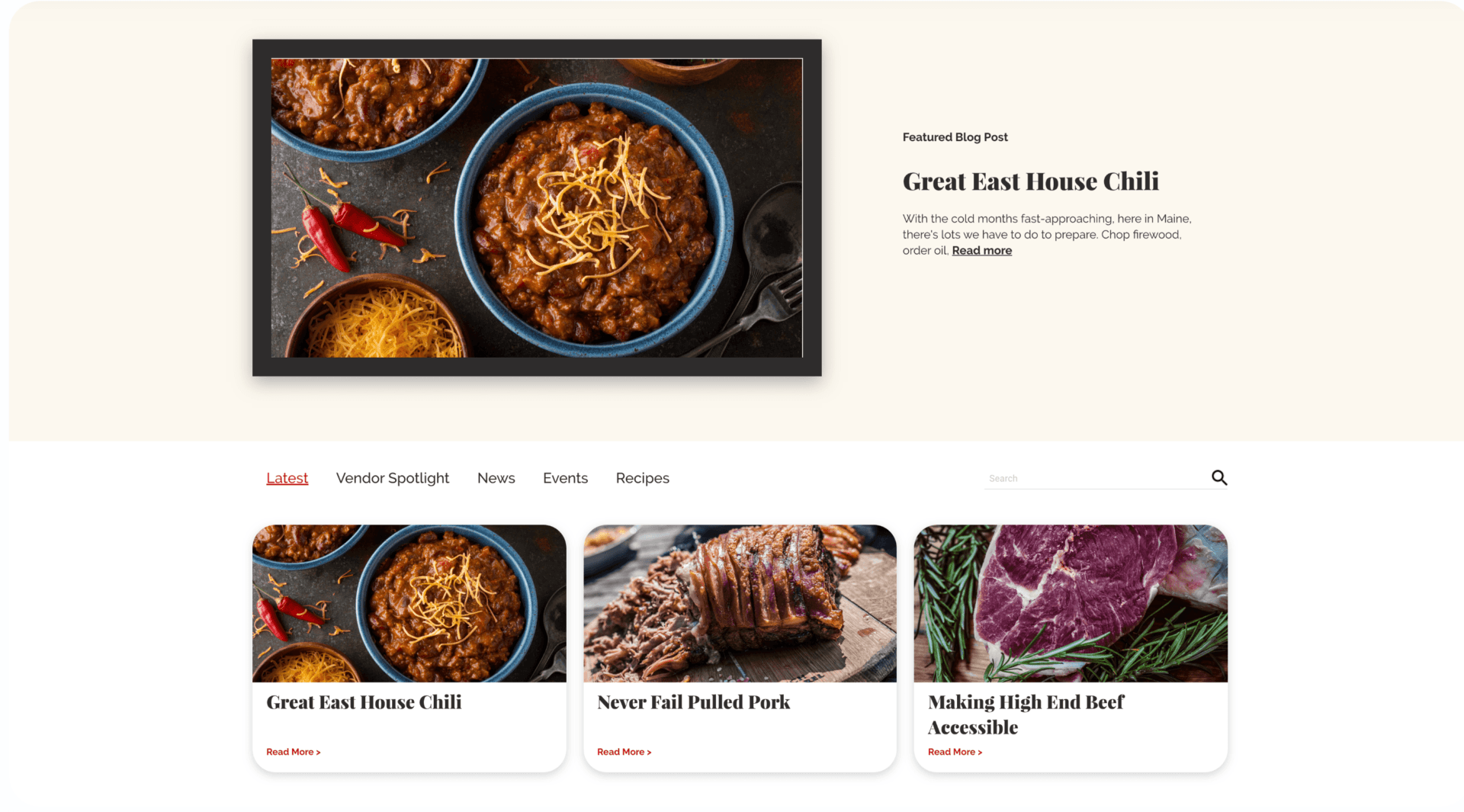 Keep 'Em Coming Back for More
On a website already packed with value, we took it a step further by creating a blog in which Great East Butcher company could share recipes, cooking tips and tricks, featured vendors, and more. A blog is a great way to turn a website into a valuable resource, keeping users coming back in between shopping for food.
Let's work together to bring your vision to life.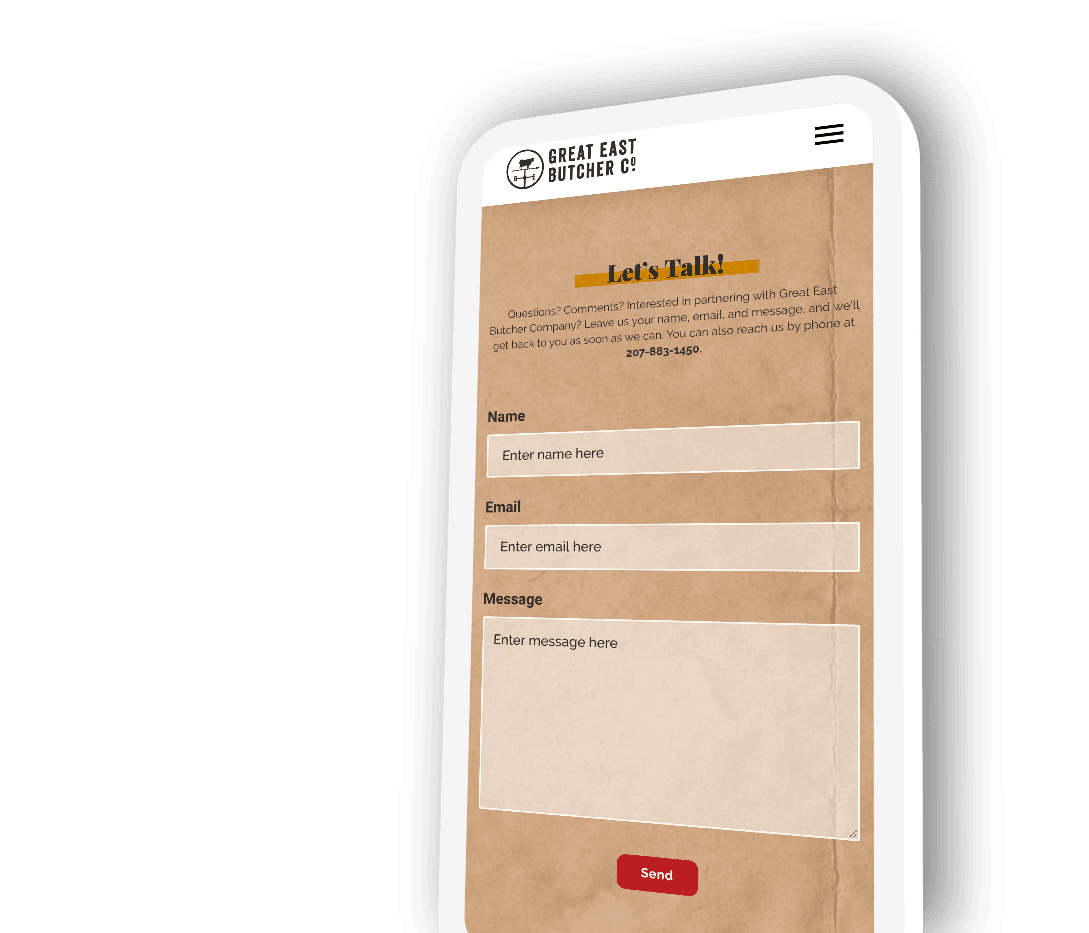 PROJECT TEAM
Orion Alden
CREATIVE DIRECTOR
Jennifer Chew
PROJECT MANAGER
Maggie Nugent
Content Director
Lena Ovcharenko
Developer
Meet Side•Sea
side • sea did an amazing job. I loved that everyone that worked on it was in-house and they checked in with me during each phase to make sure it was what my company wanted and needed. The website is so much better than the previous one and after three years it will have cost the same as I was paying for the last one. A website is so important for a company and it's worth it to invest, I highly recommend this agency.
Tiffany McKenna
Owner, Great East Butcher Company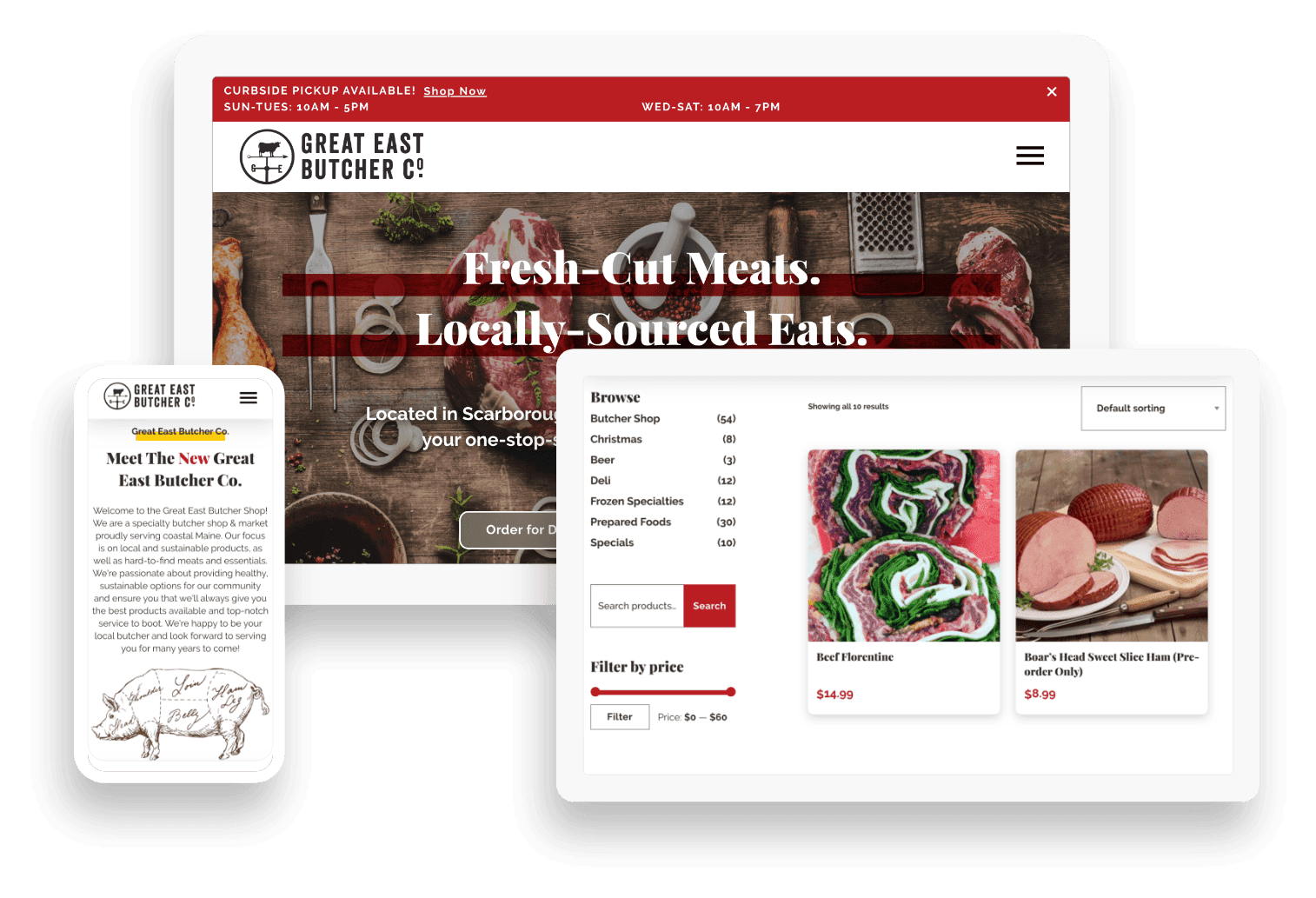 See how we can elevate the
voice of your brand.