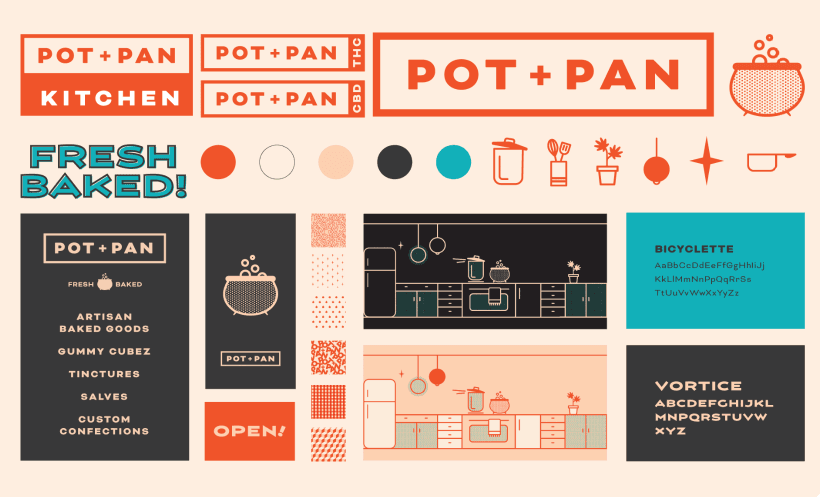 Identifying Brand Elements
Presented with Might & Main's beautiful packaging assets, our design team got to work at identifying which elements we could use on the site. We honed in on the retro kitchen elements, using these as the foundation of our color palette and overall design.
Adding the Animation
After identifying which brand elements we wanted to use, we decided to have a little fun with them. To create some movement in the hero banner and throughout the site, we added little bursts of animation. A rattling pot on a stove, a bubbling cauldron, and a beaker of effervescence inject each page with life.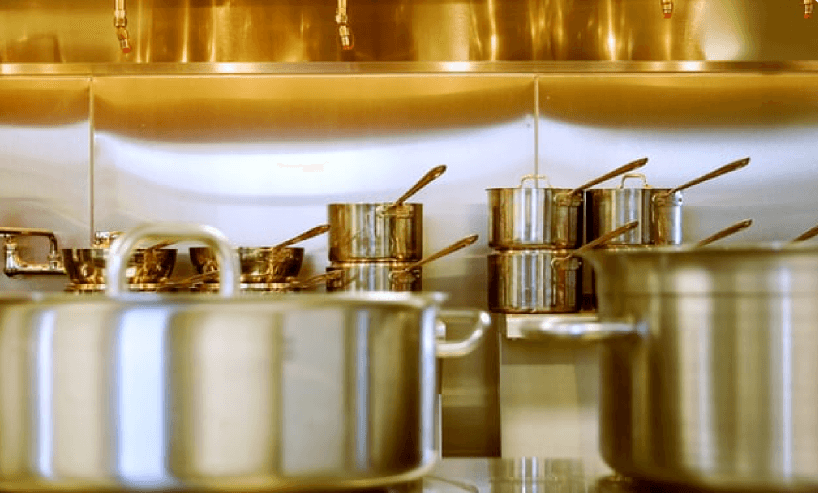 Completing the Aesthetic
While we loved the way the illustrations looked on the site, we wanted to add a little realism for contrast, using Best Website Design practices. We selected some bright imagery and used the professional footage Pot + Pan had of their baking process, creating a nice balance between whimsical and professional.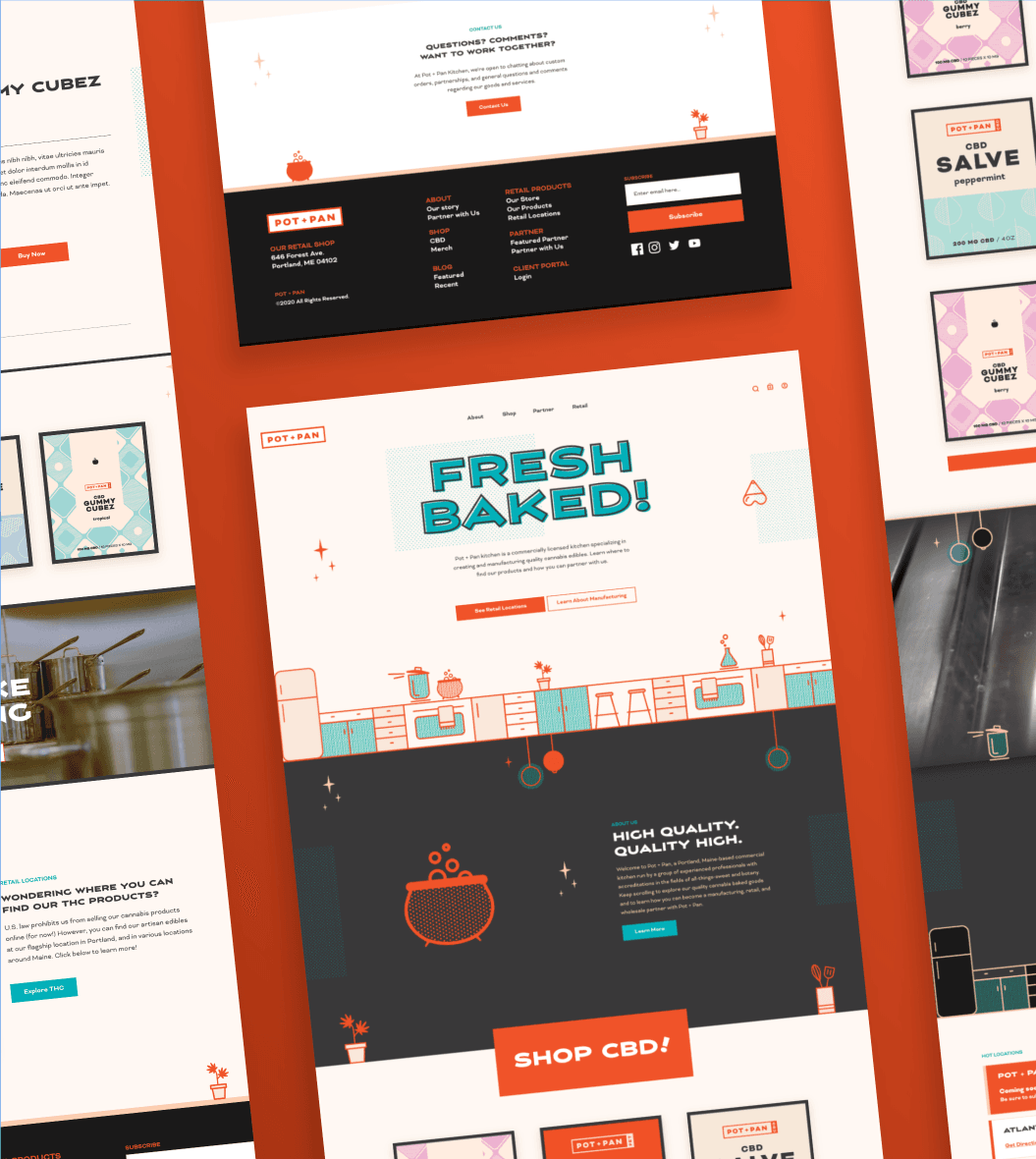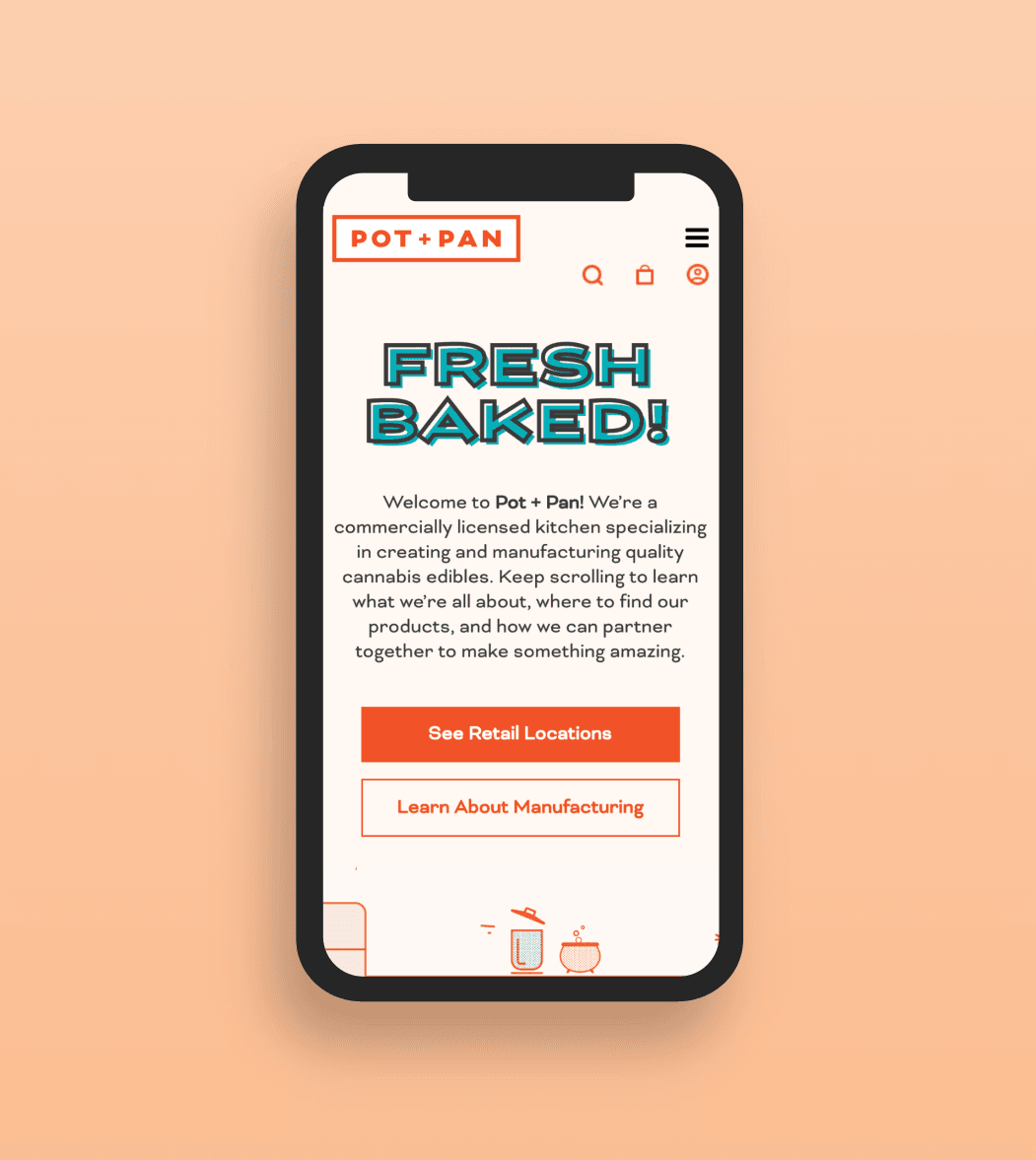 Age verification pages are required for websites selling marijuana products. These can be cumbersome and bland, two things we desperately wanted to avoid. We decided on a functionality that didn't require the user to enter in their birthday. Simple, modern "Dope" or "Nope" buttons make the necessary age verification quick and fun.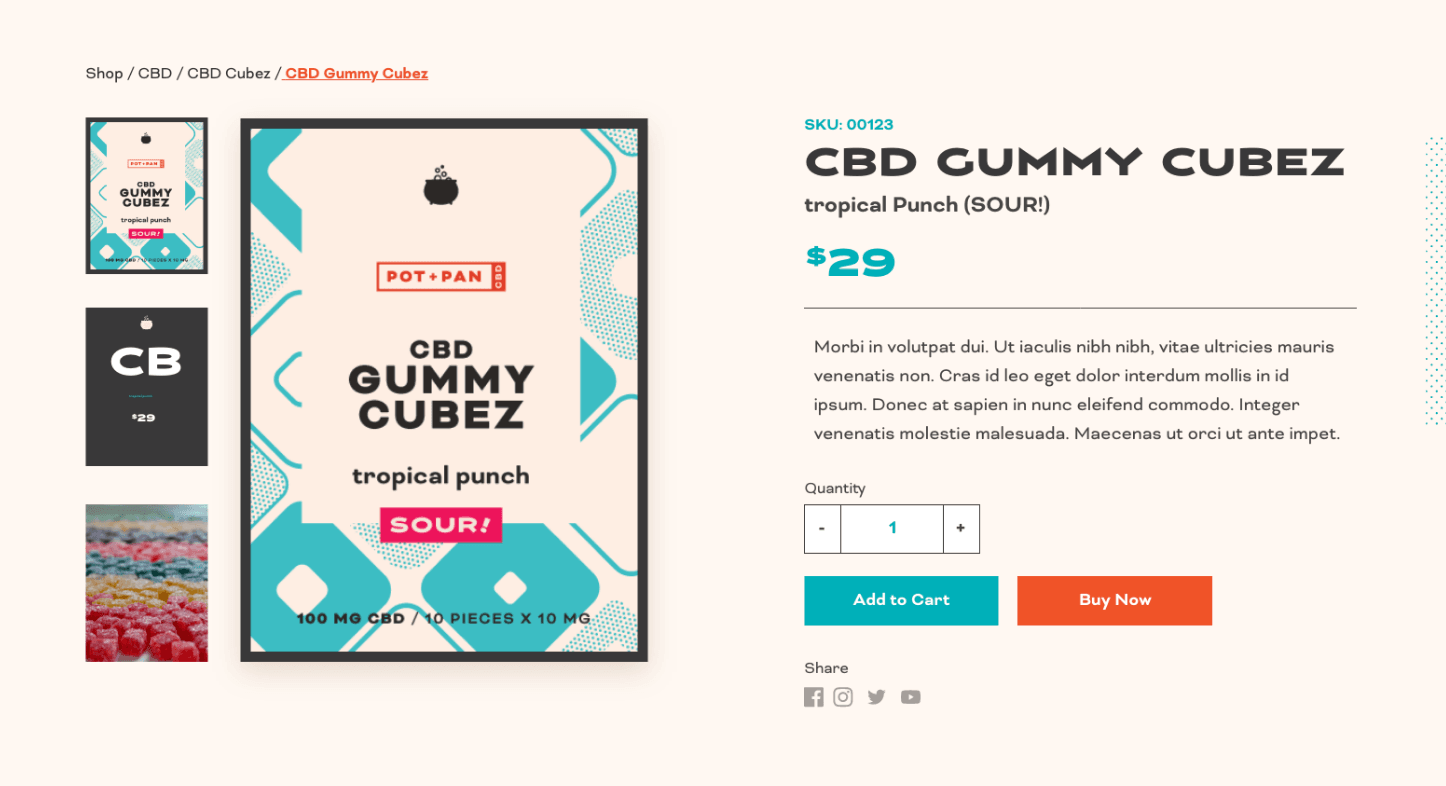 Pot + Pan's old site was split in two: a landing page and a separate Shopify site that housed their products. On their new site, we used a WooCommerce plugin that let us integrate an online shop, allowing for that seamless shopping experience every user expects.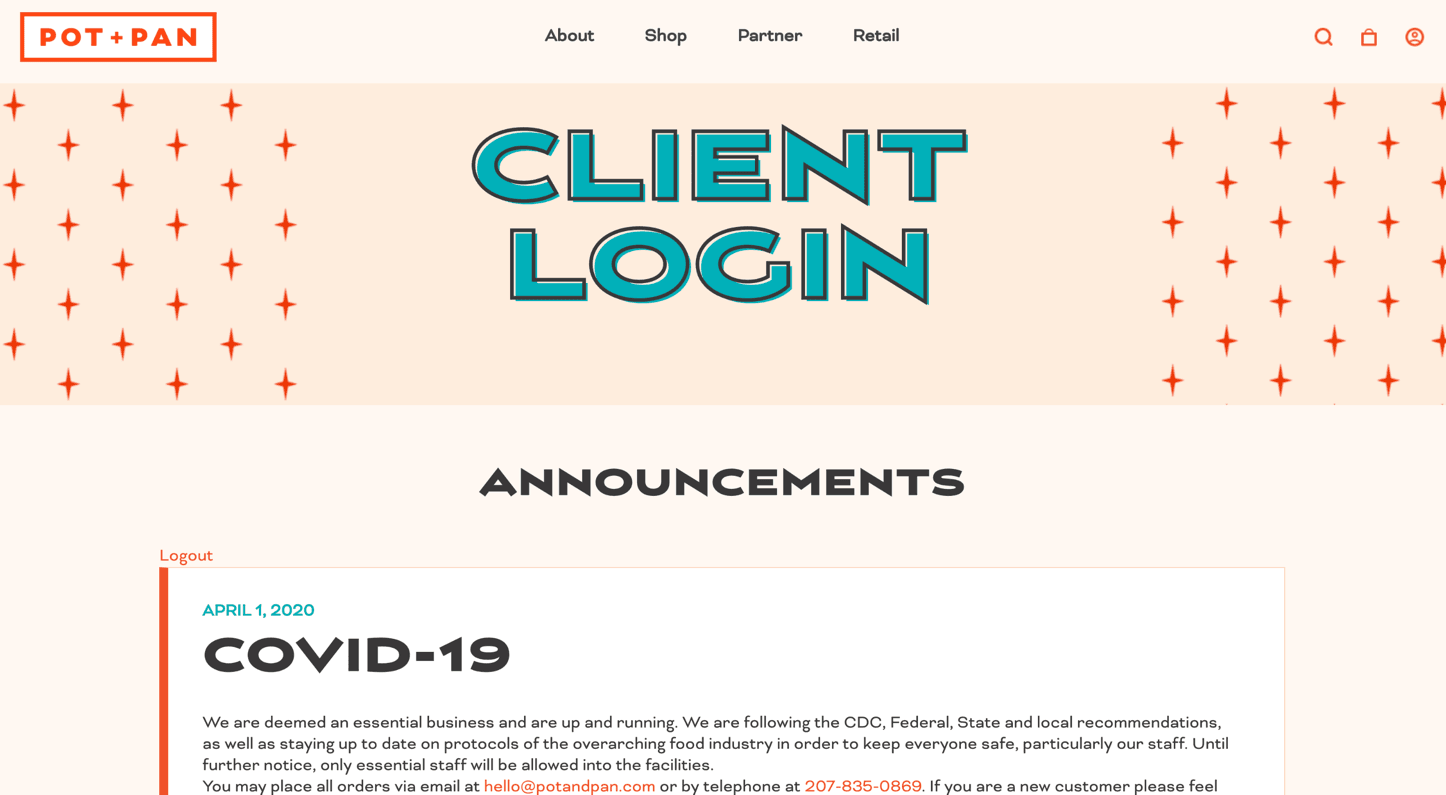 Keeping Clients in Contact
Aside from selling their own goodies, Pot + Pan acts as a full-service kitchen for businesses who need manufacturing and processing services. For these clients, we created a gated page that users could access with a username and password. The page lets Pot + Pan keep in contact with these clients, with a spot for announcements, featured products, and the ability to place orders.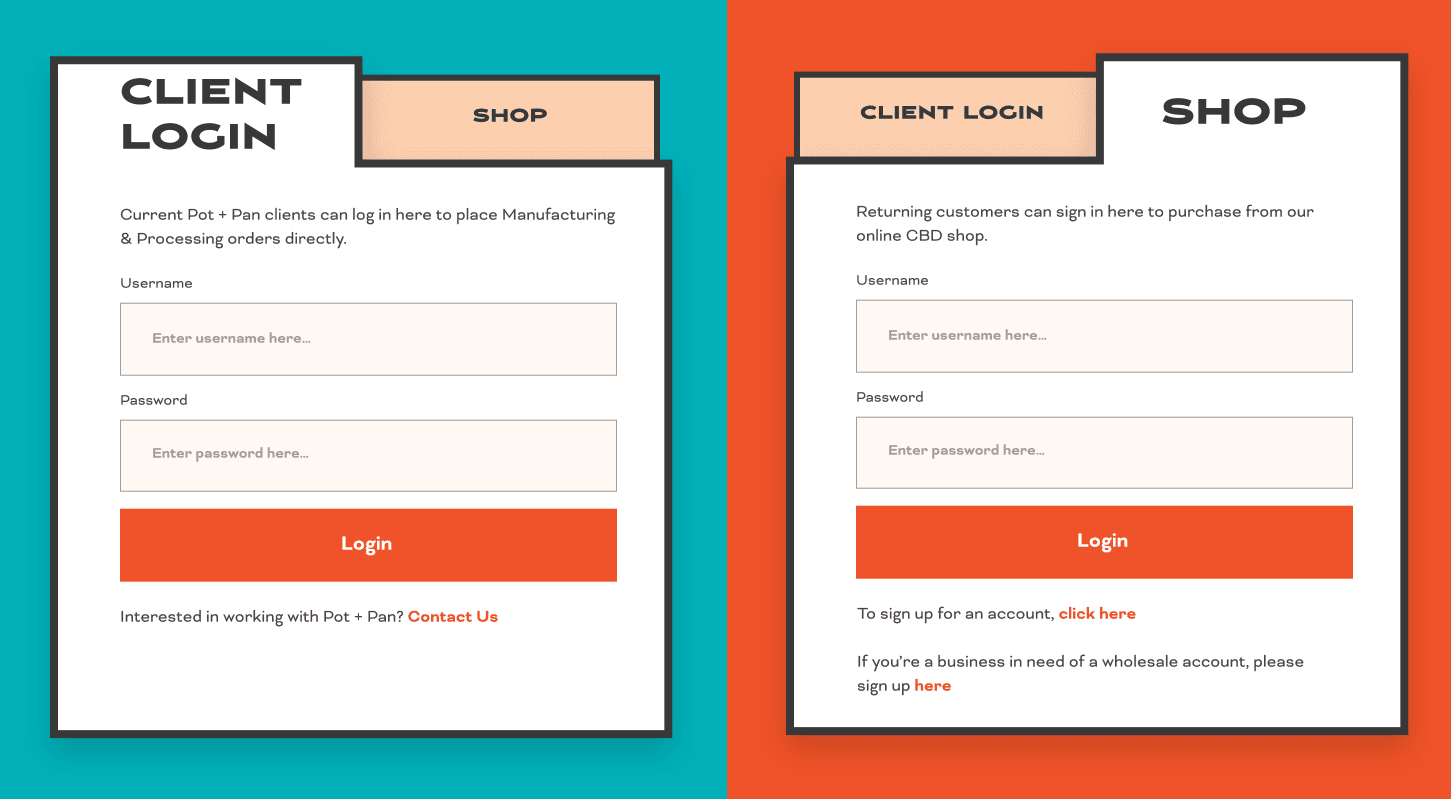 Getting a Handle on Wholesale
Pot + Pan, ever versatile in what they're capable of, handles wholesale orders as well. We needed to create a way to give approved clients access to wholesale orders in the online shop. People interested in becoming wholesale customers have the opportunity to register on the site, and once they're approved, they'll receive a password from Pot + Pan that gives them access to wholesale pricing.
Let's work together to bring your vision to life.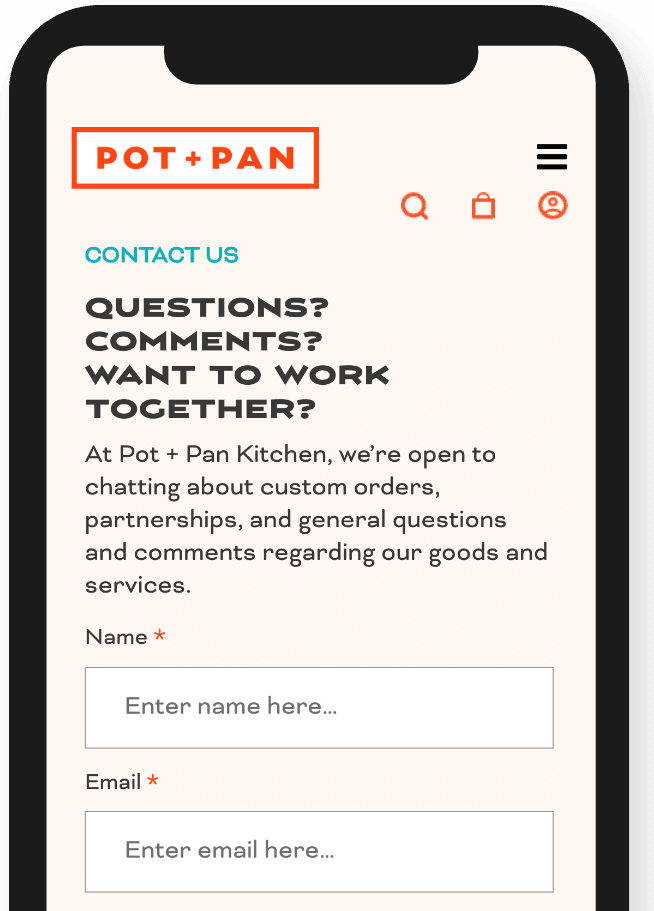 PROJECT TEAM
Orion Alden
CREATIVE DIRECTOR
Jennifer Chew
PROJECT MANAGER
Maggie Nugent
Content Director
Lena Ovcharenko
Developer
Meet Side•Sea
When a client comes to us with new and impressive branding, like the assets created by Might & Main, it can be a wonderful challenge for our design team. It's always great to work with other local design experts, and we had a lot of fun applying Might & Main's work, which was intended for packaging, and turning it into an immersive, digital brand experience.
Orion Alden
CREATIVE DIRECTOR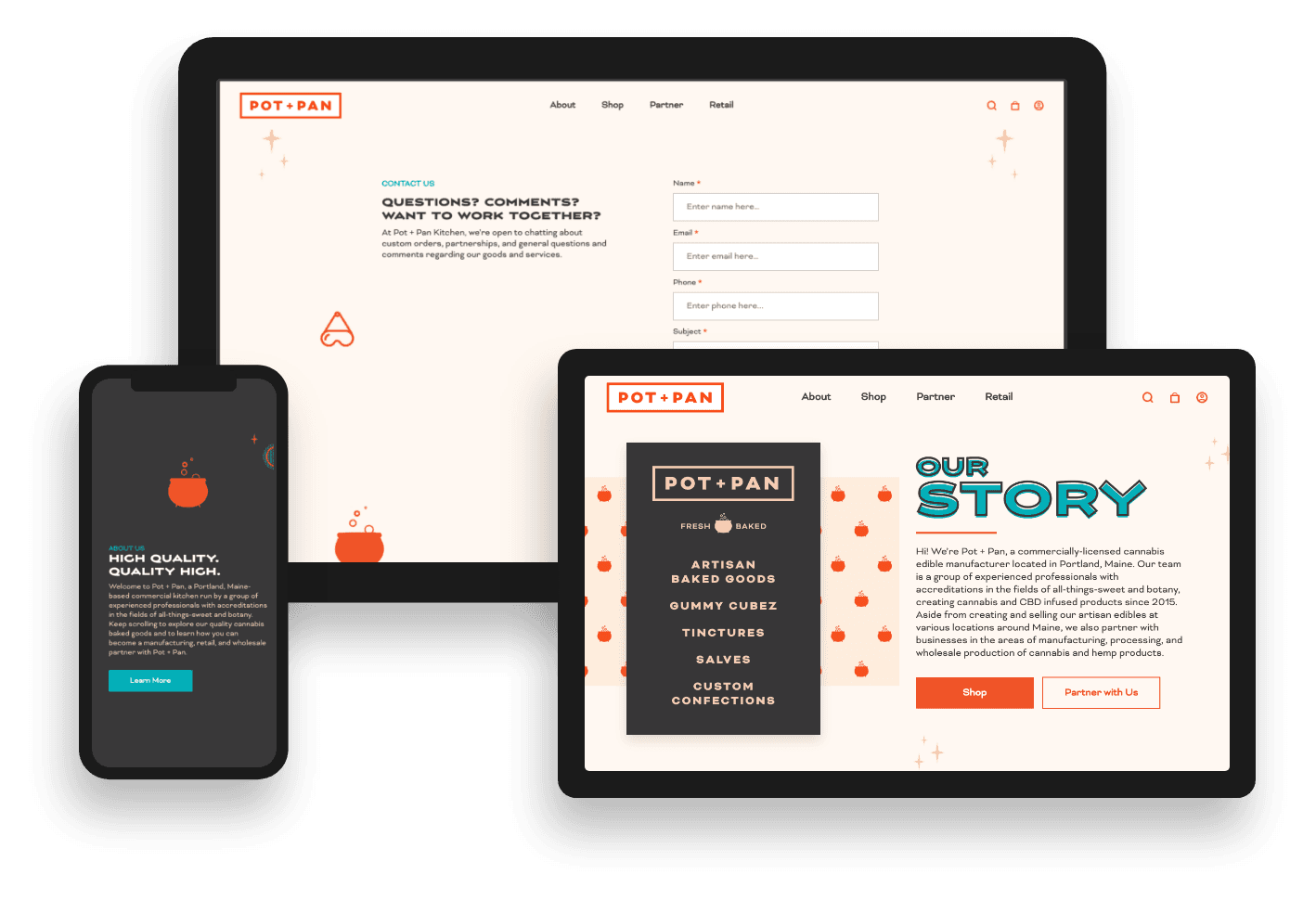 See how we can elevate the
voice of your brand.