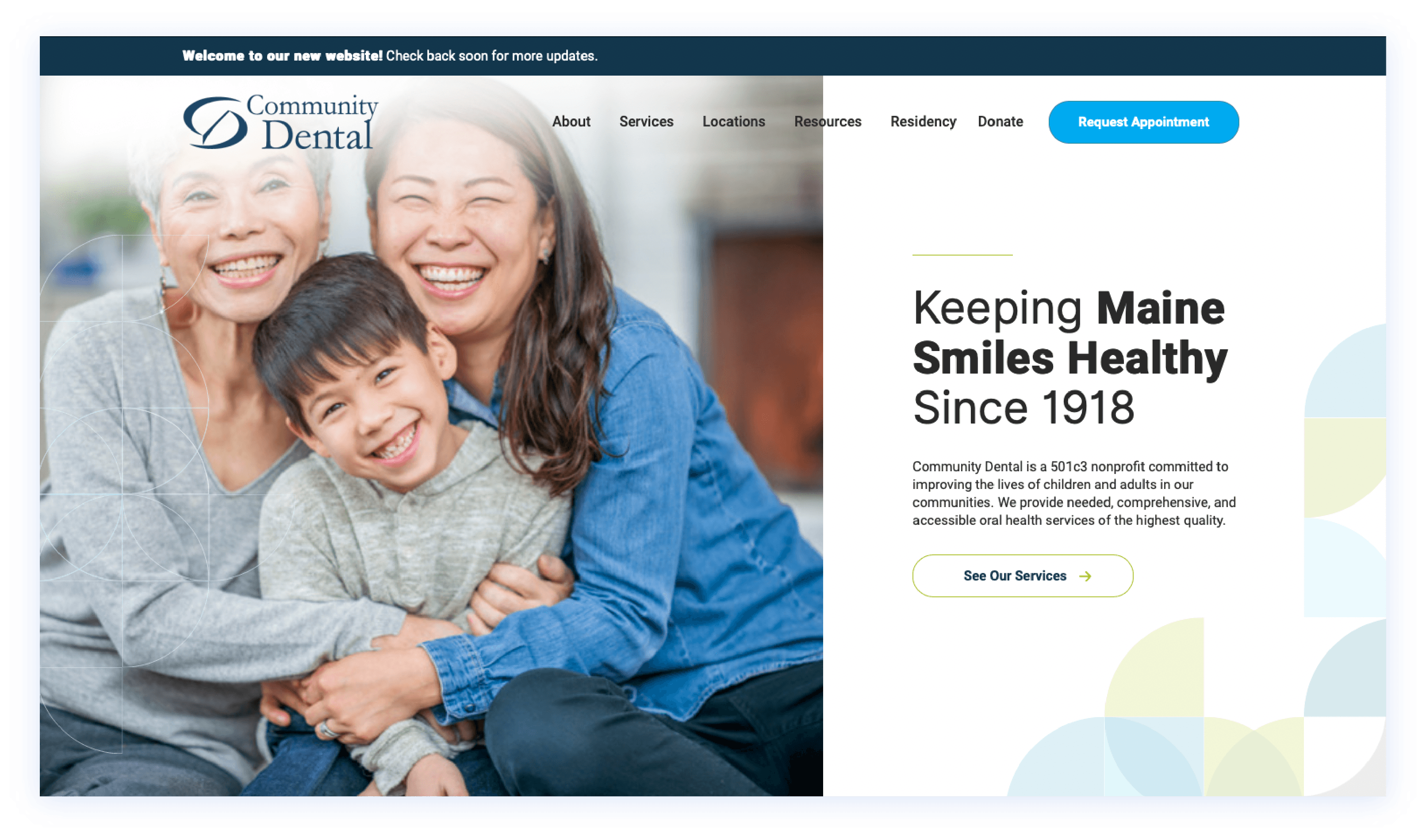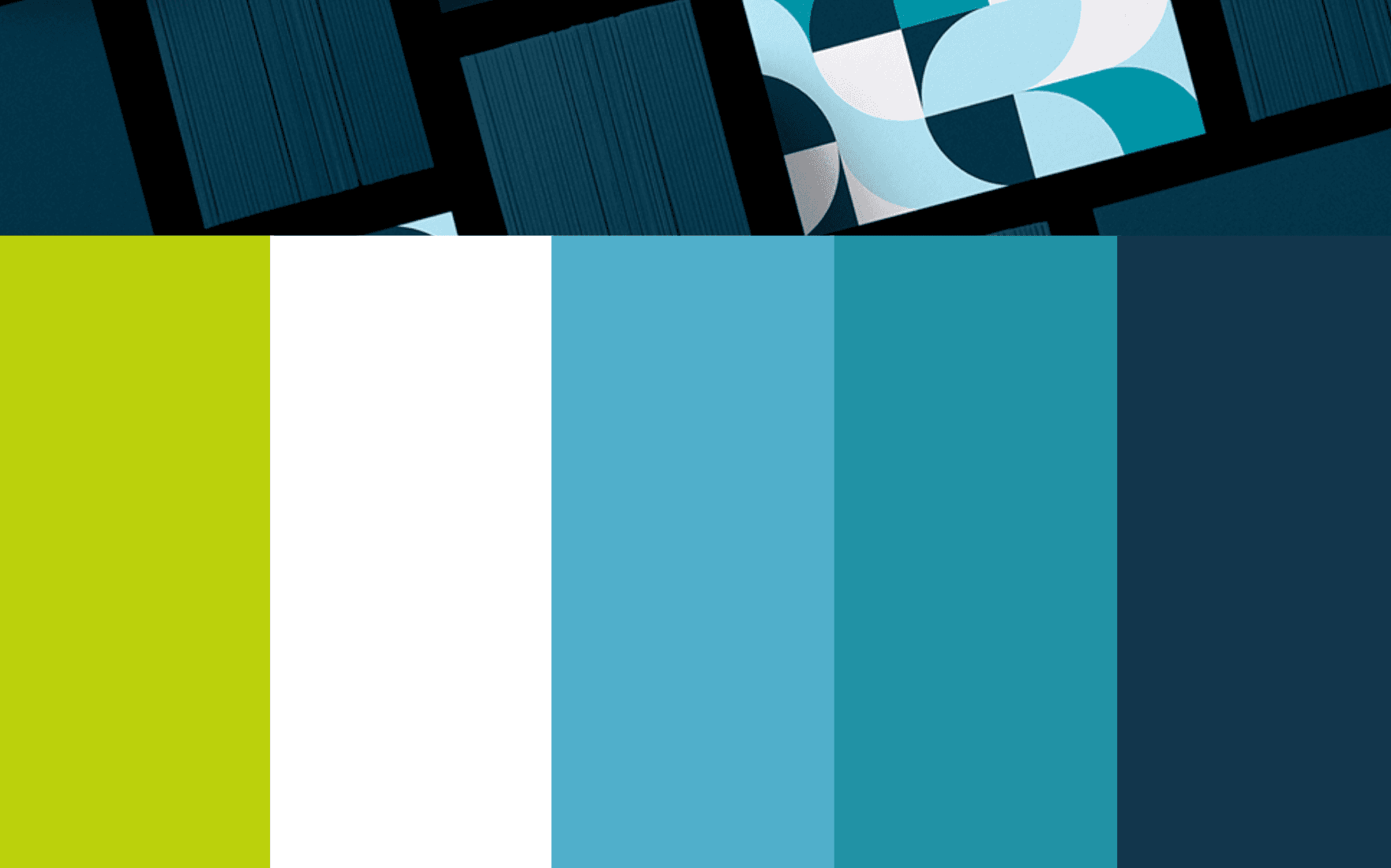 Color Palette
The client wanted to keep their existing logo but still wanted a brand refresh to look clean and sophisticated. We created a new color palette for them to use that is full of blues, green, and white. Blues have been shown to have a calming effect and are frequently used for organizations in the healthcare industry. And the bright green provides an eye-catching pop of color when used successfully.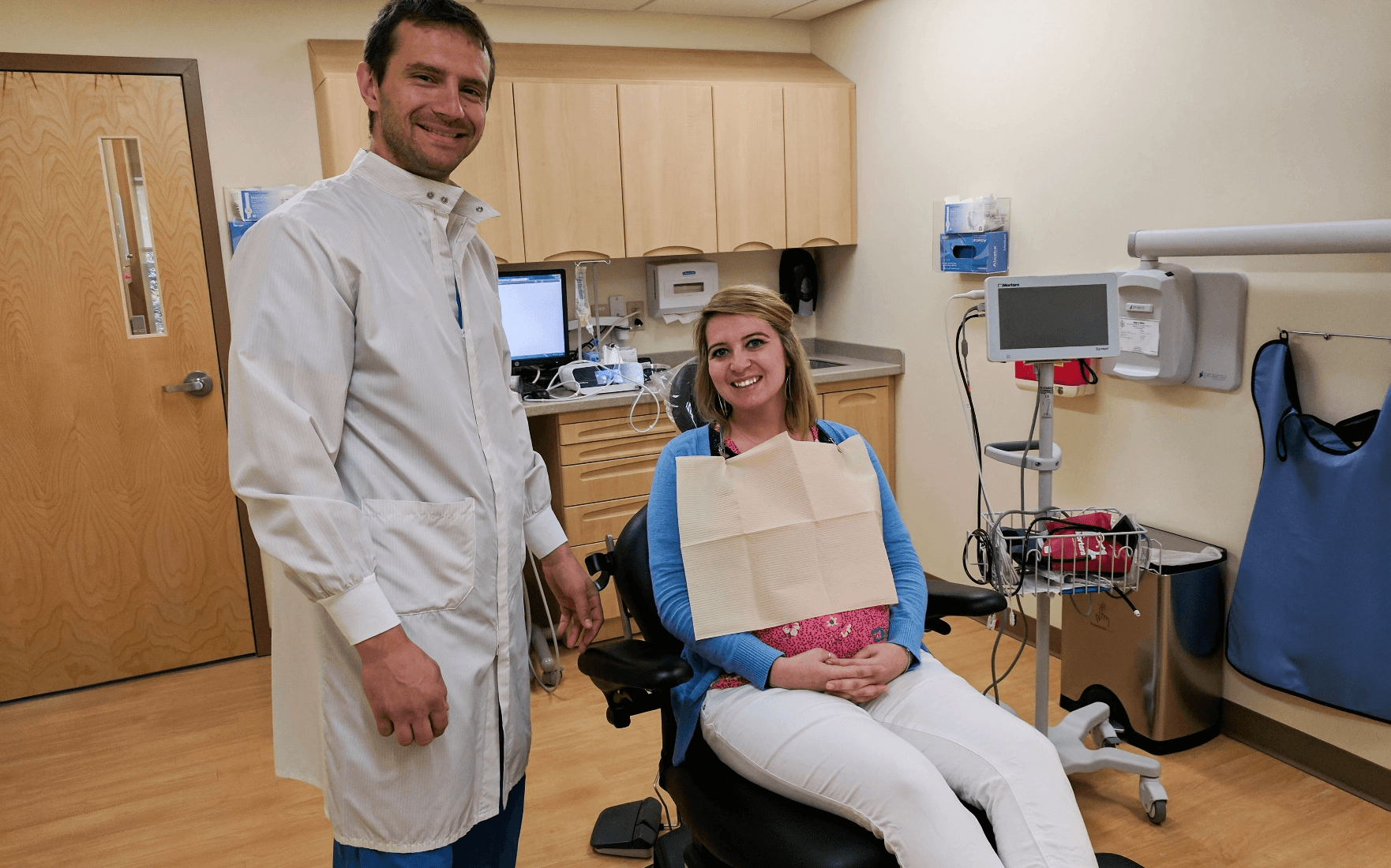 Imagery
While stock photography is great and we use it a lot, we like to incorporate the client's content whenever possible. Here you see Dr. Stanilov with one of his patients. We liked this image because it's not only authentic, but it gives users a taste of what they would experience when they step into a facility.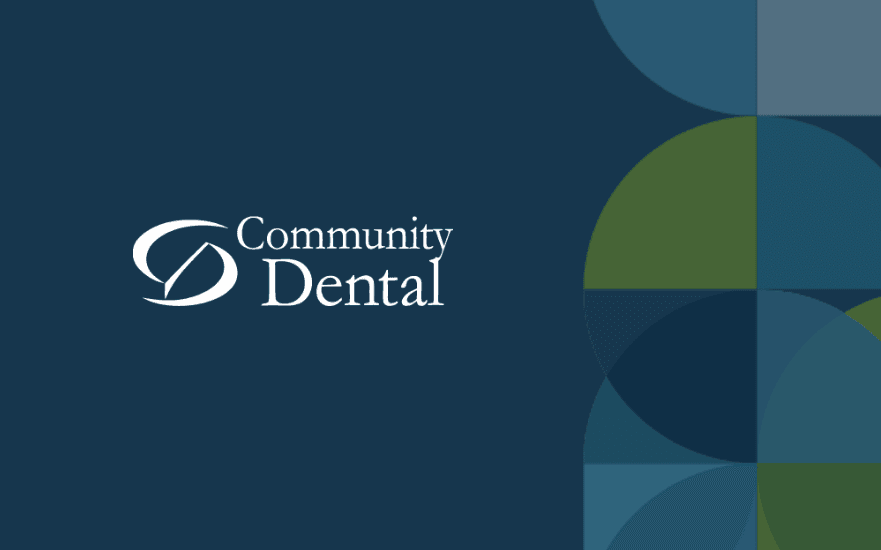 Residency Program
Inspired by their current logo, we played with shapes and colors to create beautiful patterns. These patterns were used in the background throughout their site to add some flair and match their visual identity. We used these shapes and colors throughout the site, but especially on the page that explains their residency program.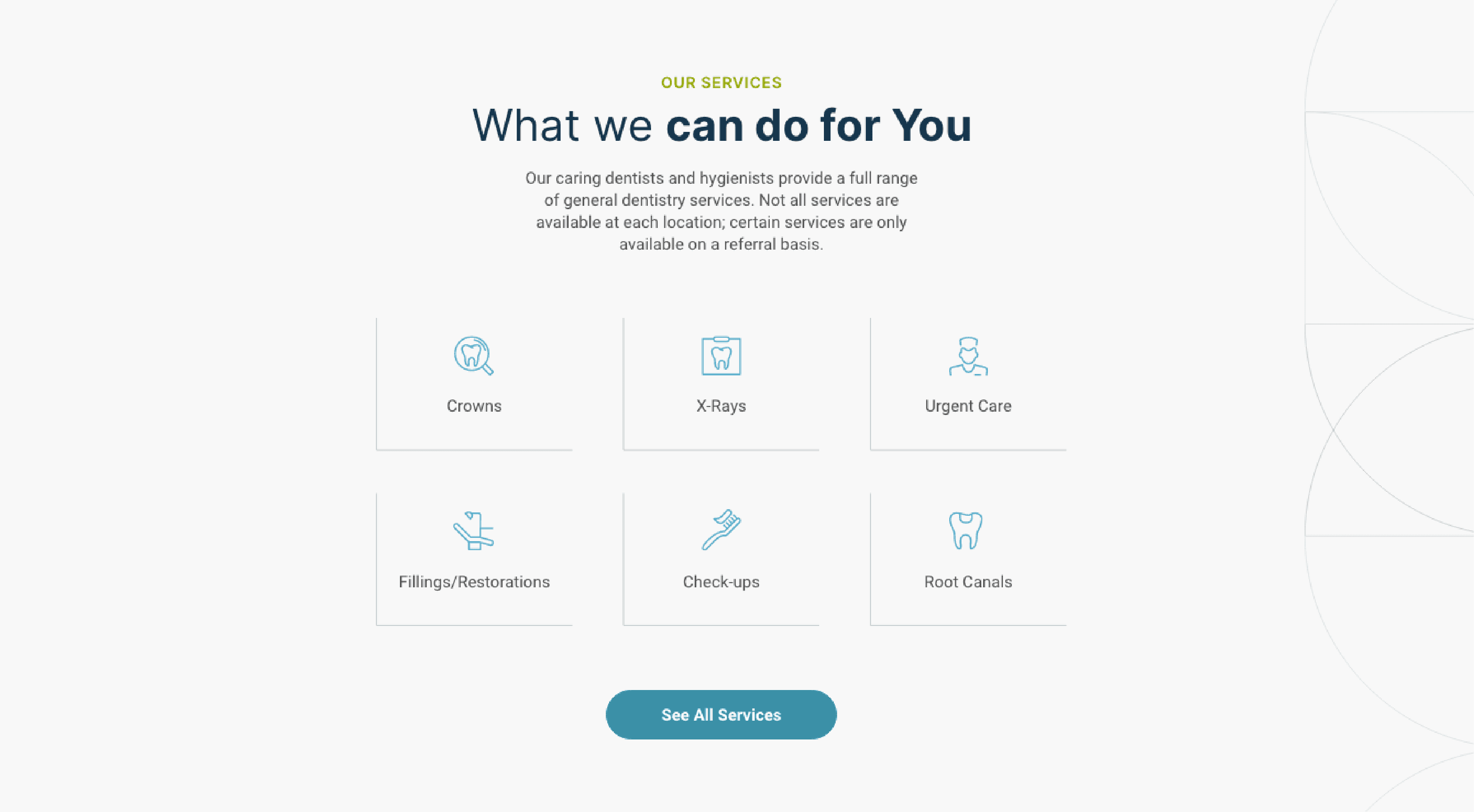 Community Dental offers comprehensive dental care, which includes a variety of services. We wanted to create an easy way to represent this visually, so we curated various icons to use. Not only are these adorable, but they use colors from our established color palette. If patients understand what Community Dental can do for them, they're more likely to book an appointment.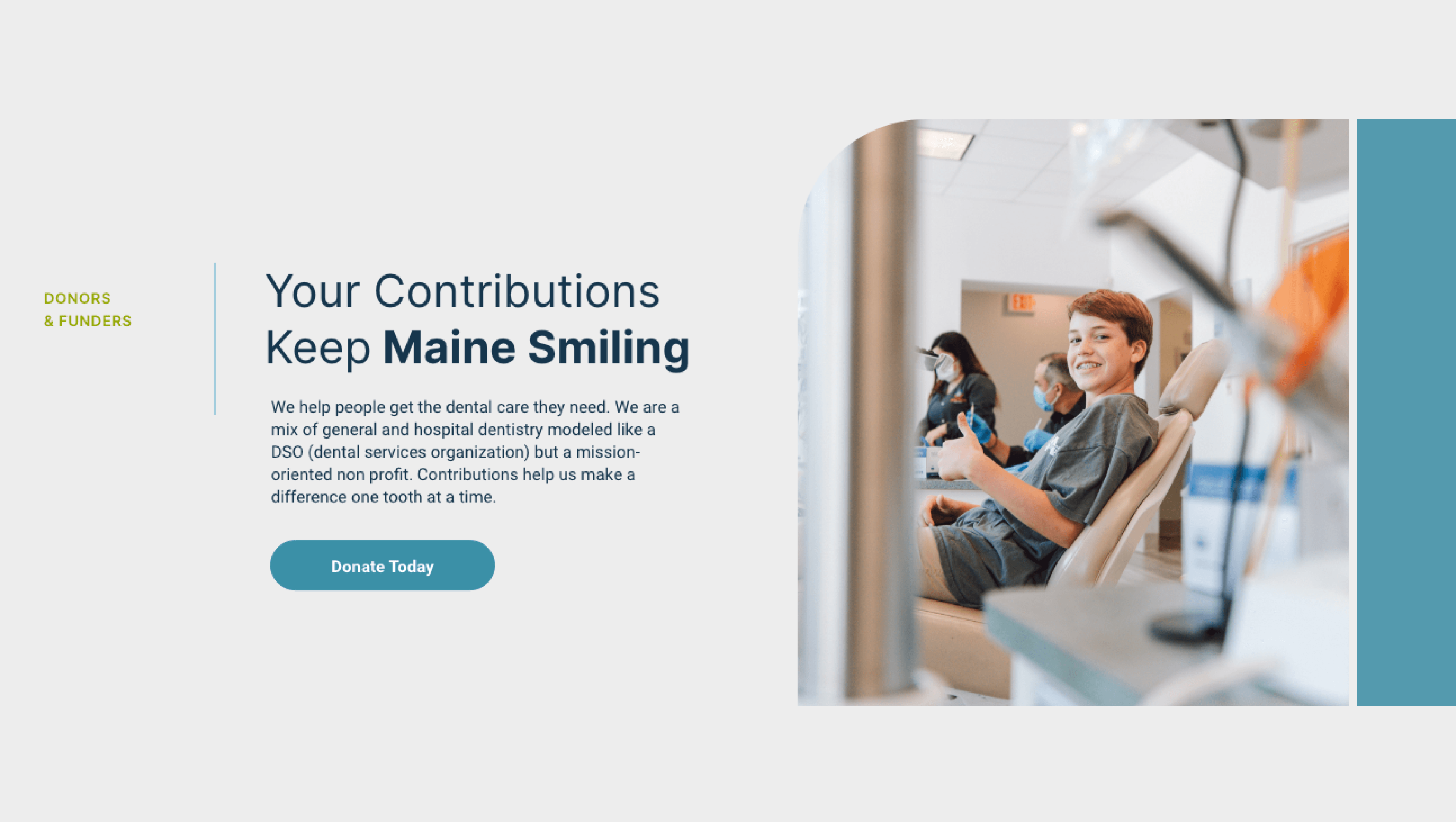 Only a small number of private and public non-profit dental clinics accept MaineCare throughout the state. With four locations, the people of Southern, Central, and Western Maine can easily access quality care they wouldn't otherwise be able to obtain. We wanted donors to feel connected to the cause and for patients to find the location closest to them. Altogether we create a community of care.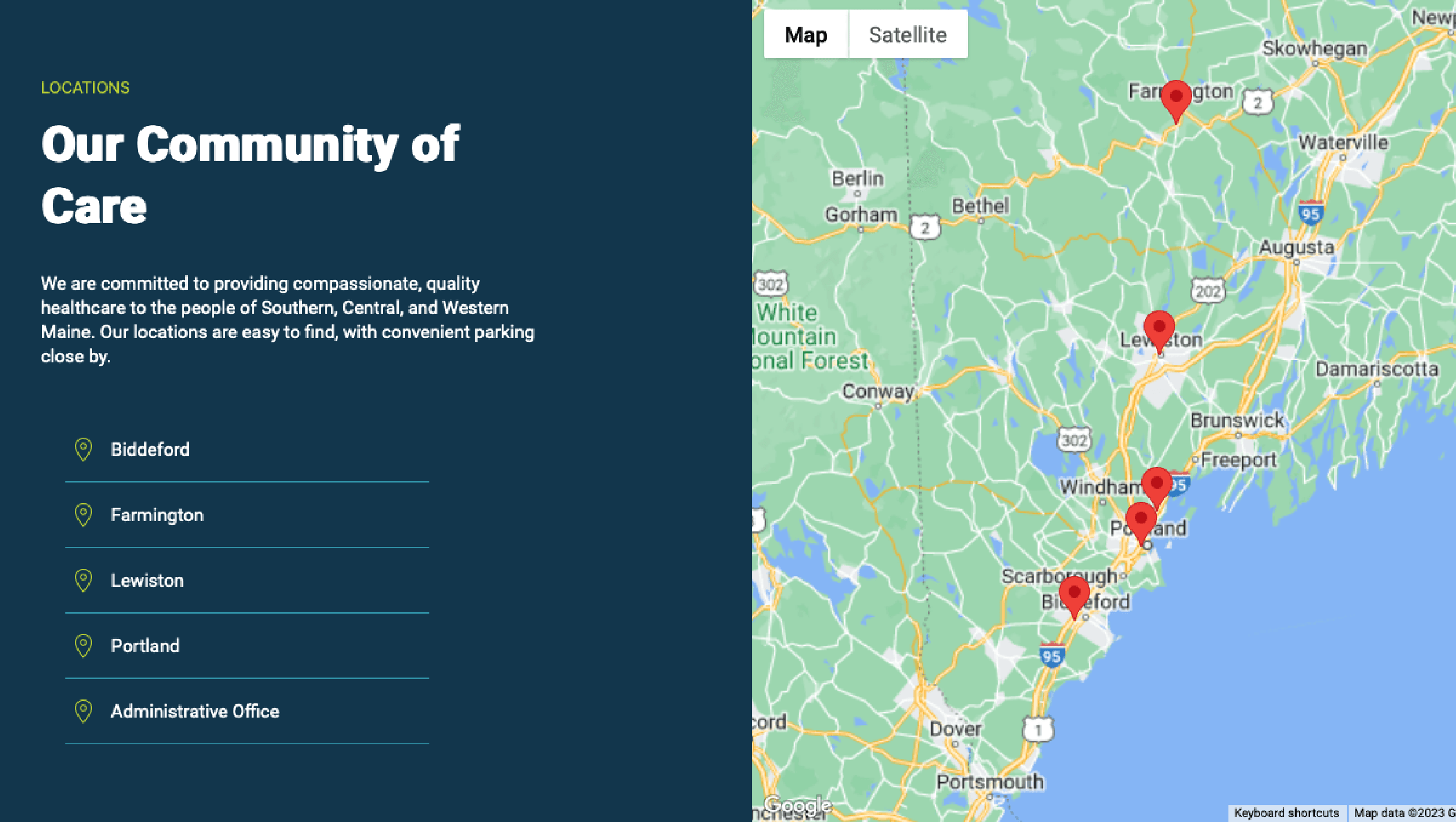 Location/Map Functionality
Community Dental has four dental offices throughout Maine. However, not all services are available at each location; and certain services are only available on a referral basis. We wanted to make it easier for users to learn more about each location and the services offered so they could choose the facility that best fits their needs.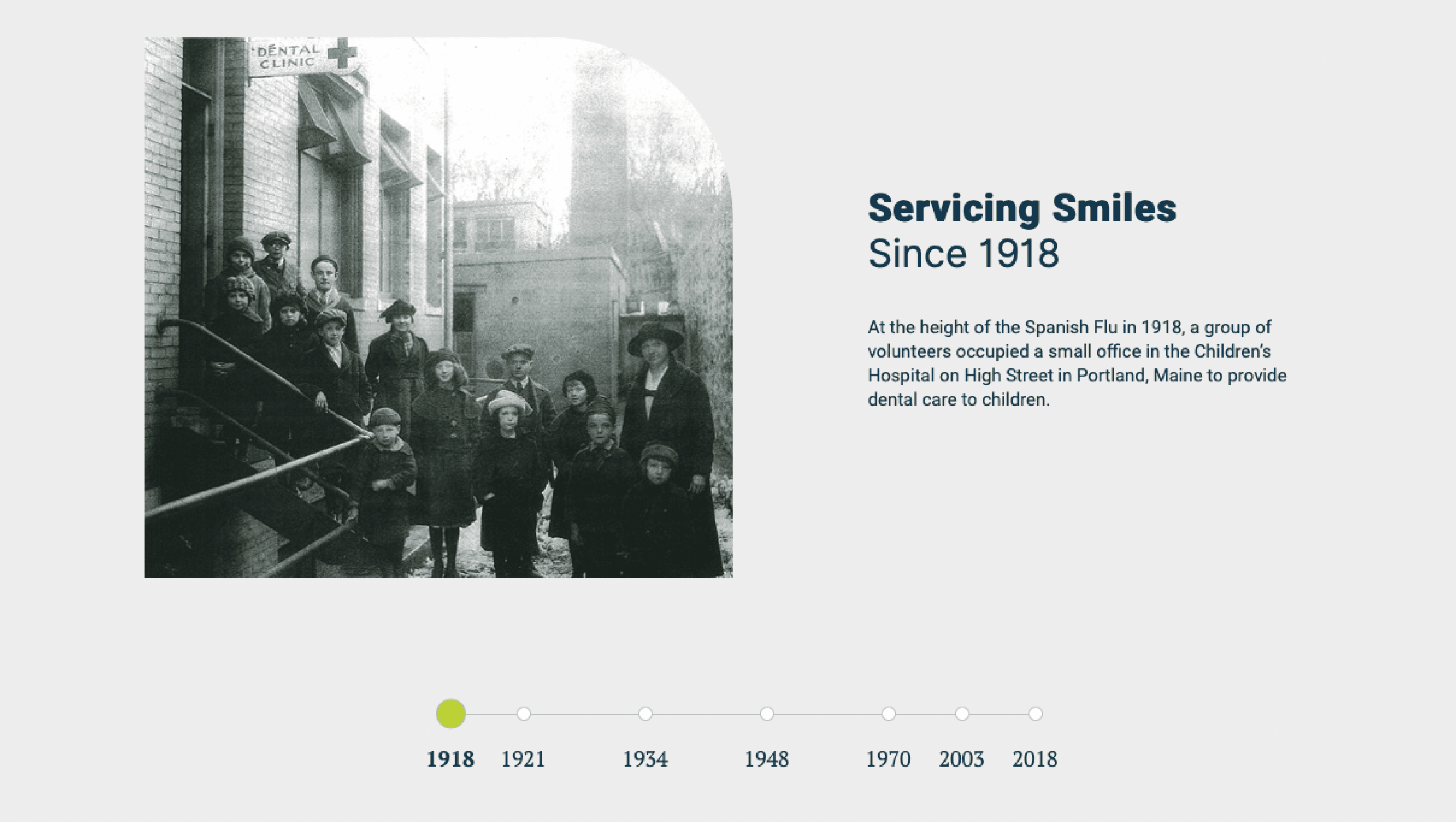 Community Dental started at the height of the Spanish Flu epidemic in 1918, a group of volunteers occupied a small office in the Children's Hospital on High Street in Portland, Maine to provide dental care to children. We wanted to showcase their rich history and extensive experience in a visually appealing, interactive way.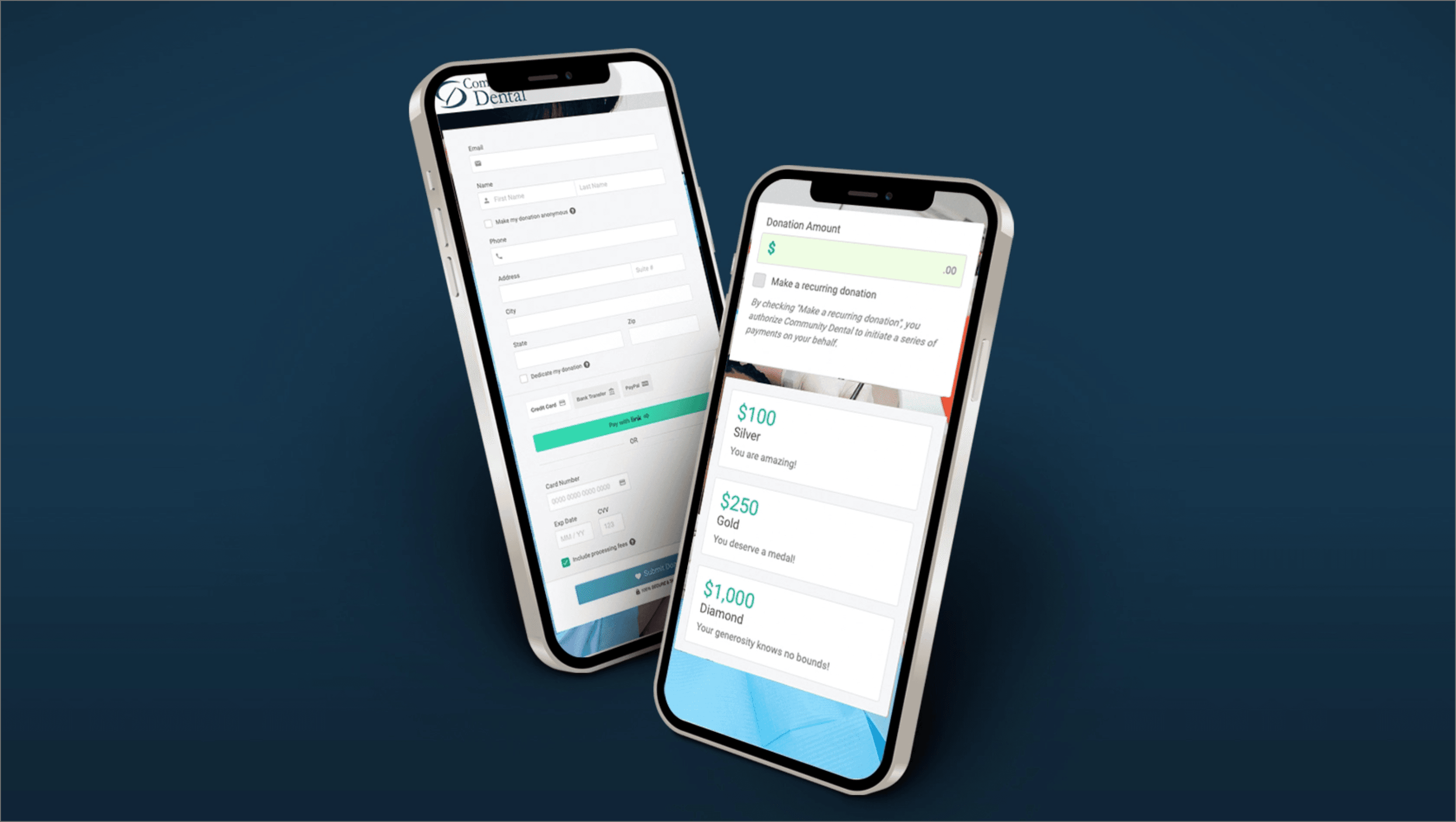 As a 501c3 nonprofit organization, Community Dental relies on financial support from generous donors. We used hopsie to create a beautiful customized donation page where donors can easily make electronic donations to support such an important mission. Donors have various giving options and can pay from their credit card, bank account, or PayPal. Plus, they can set up recurring donations.
Let's work together to bring your vision to life.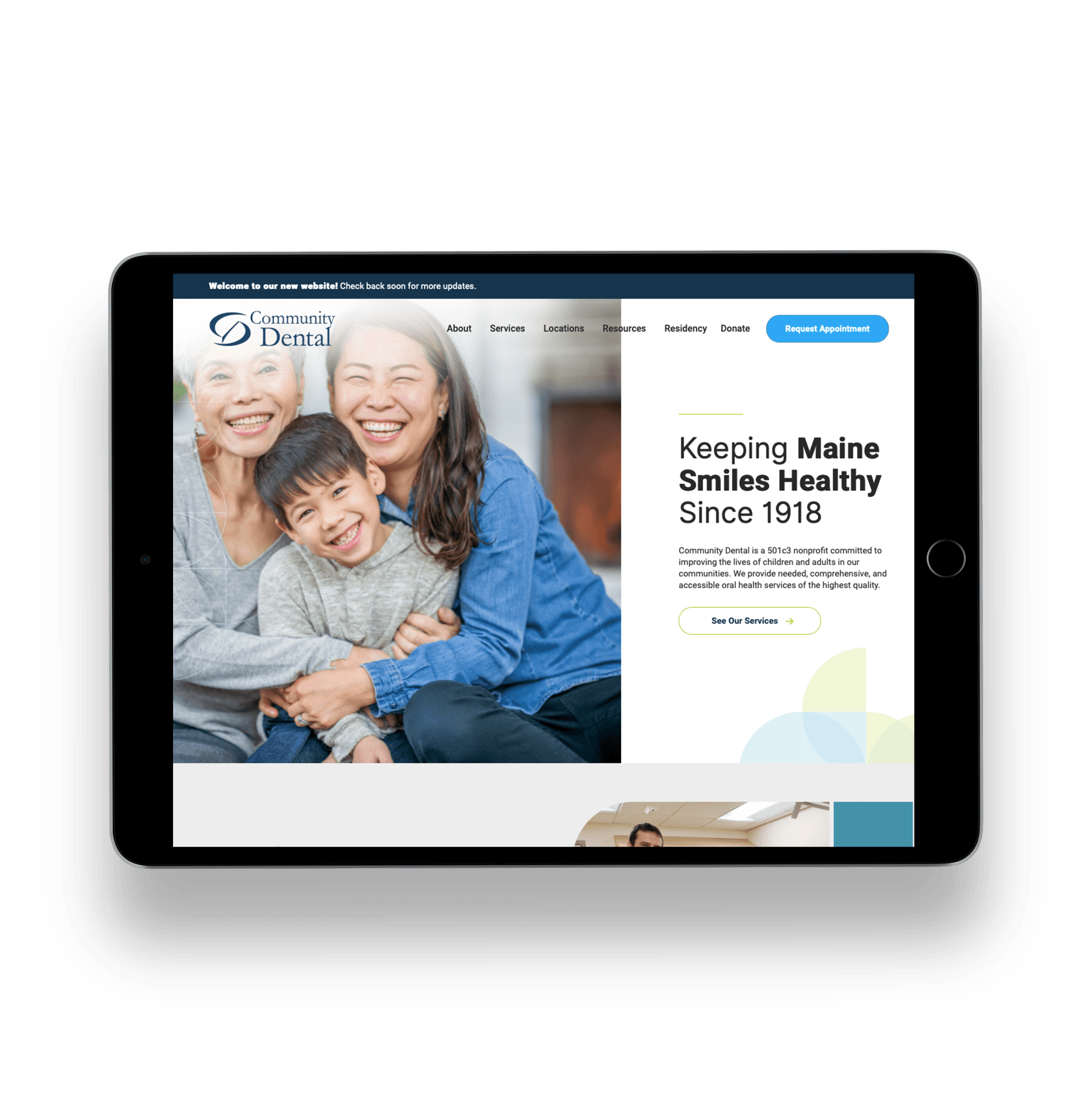 PROJECT TEAM
Orion Alden
CREATIVE DIRECTOR
Irel Pavlovich Campoy
Designer
Megan Lumenello
Content Director
Harry Foster
Marketing Associate
Tim Hunt
Junior Developer
Meet Side•Sea
105 Years Down, 105 More To Go
Community Dental needed a refreshed brand and a modern site to bring them into 2023. With a new color palette and beautiful patterns, we built a strong foundation for a visual identity that conveys excellence in oral medicine. The new site showcases the services they offer at various locations throughout the state, their rich history, and educational residency program. Plus with hopsie integration, we've created a seamless donation experience. With the right tools, Community Dental can keep serving Maine one tooth at a time.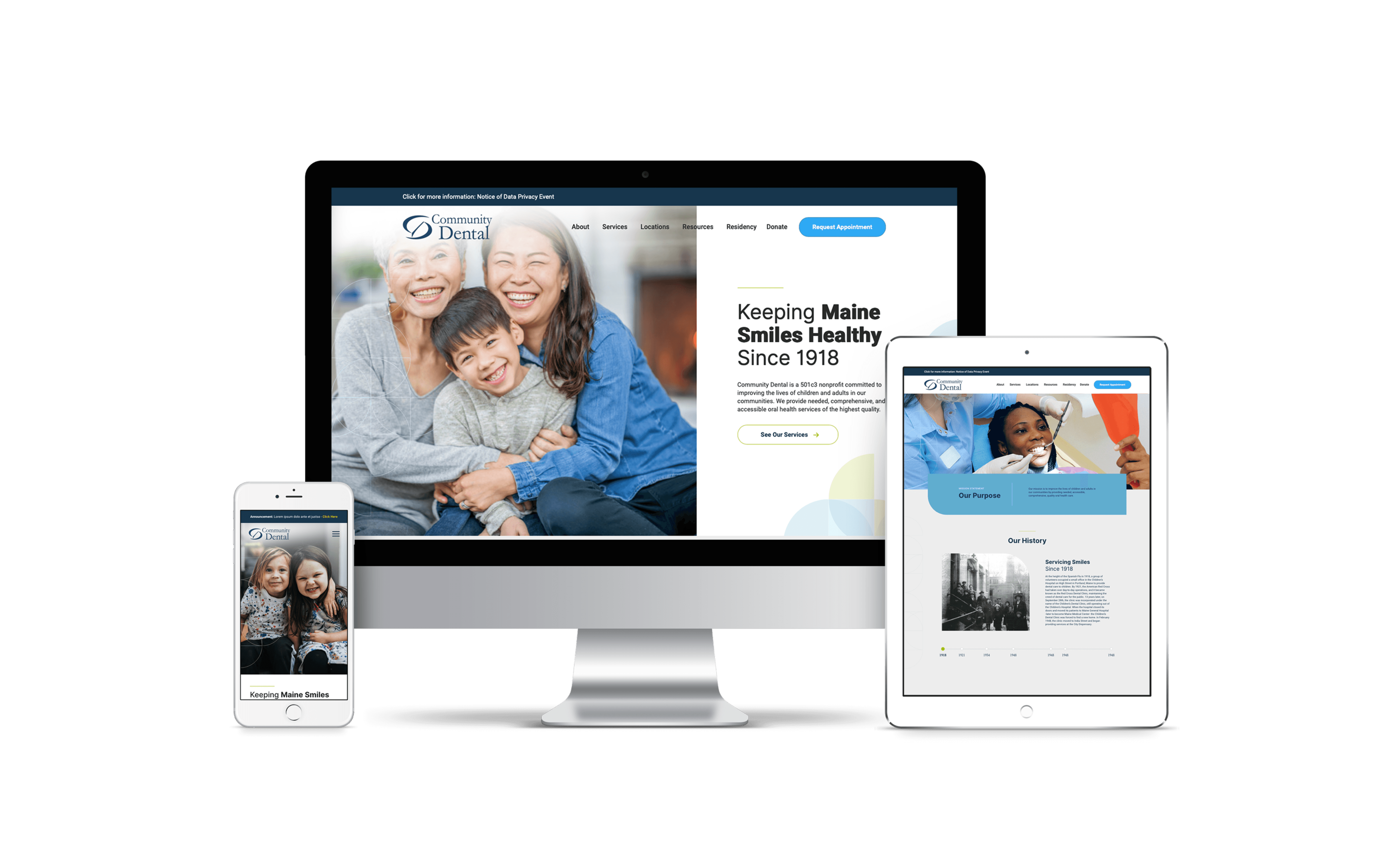 See how we can elevate the
voice of your brand.