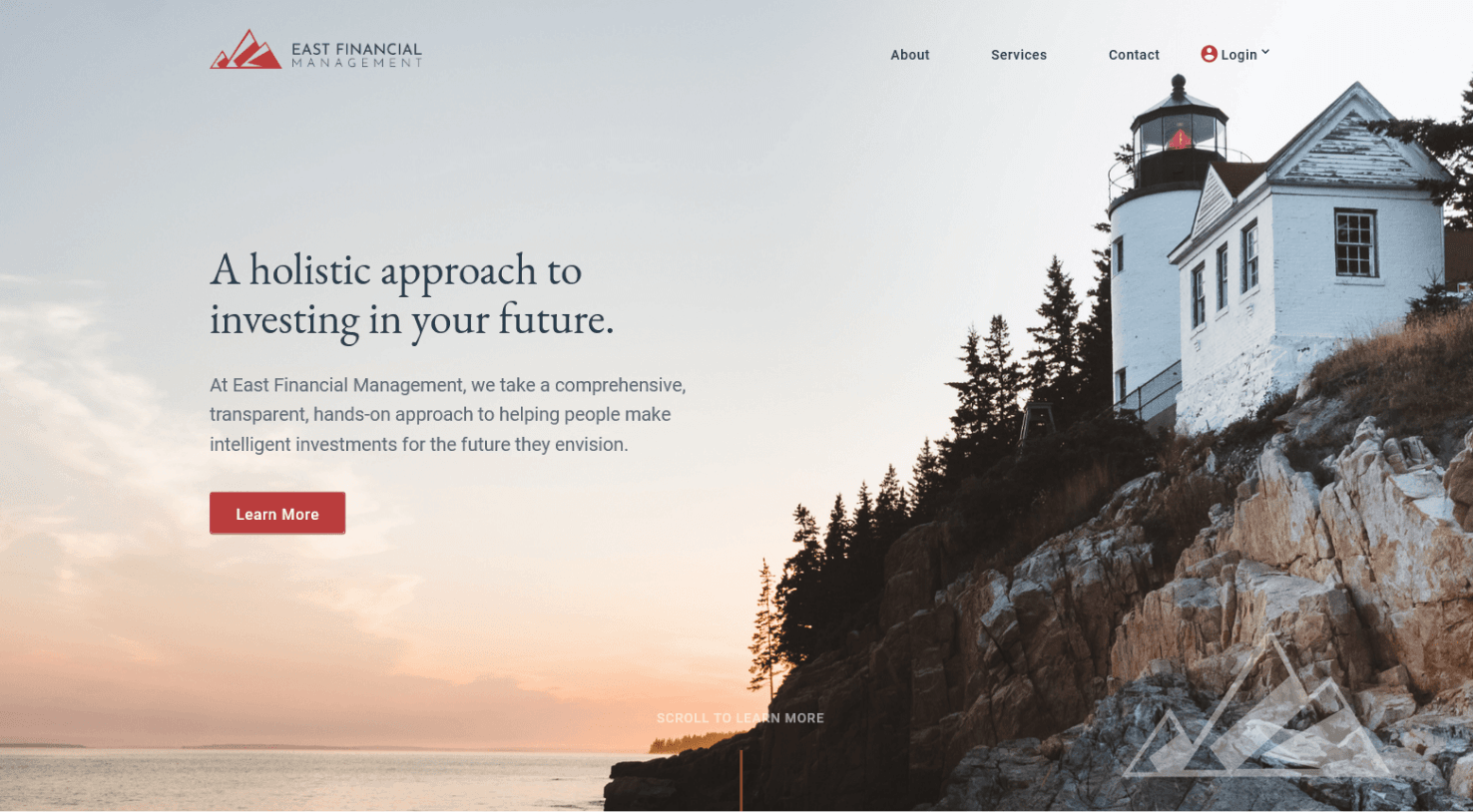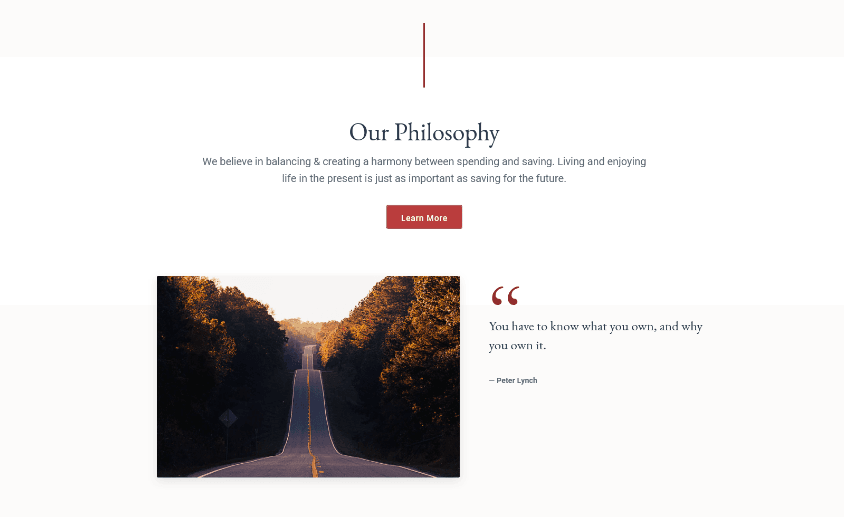 Creating a Visual Aesthetic
East Financial Management already had a logo established, so we used that icon as inspiration for the rest of the site's visual aesthetic. We pulled the burgundy from the logo and used it for buttons, overlays, and icons against simple white backgrounds, giving the site a clean, uncluttered feel.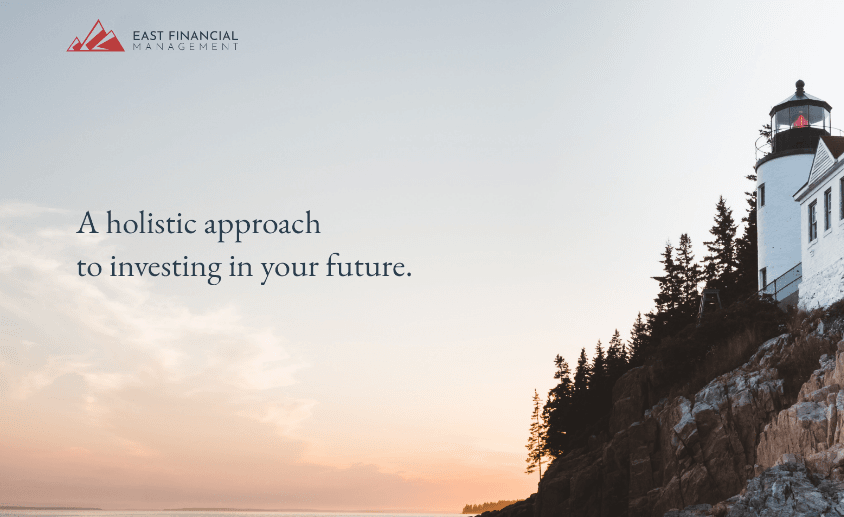 Tapping into the Natural Beauty
When you're based in Maine, you're never far from some incredible natural beauty. East Financial was already incorporating that nature theme in their logo, so we ran with that direction, using vivid outdoor imagery for our hero banners and to break up text sections throughout the site.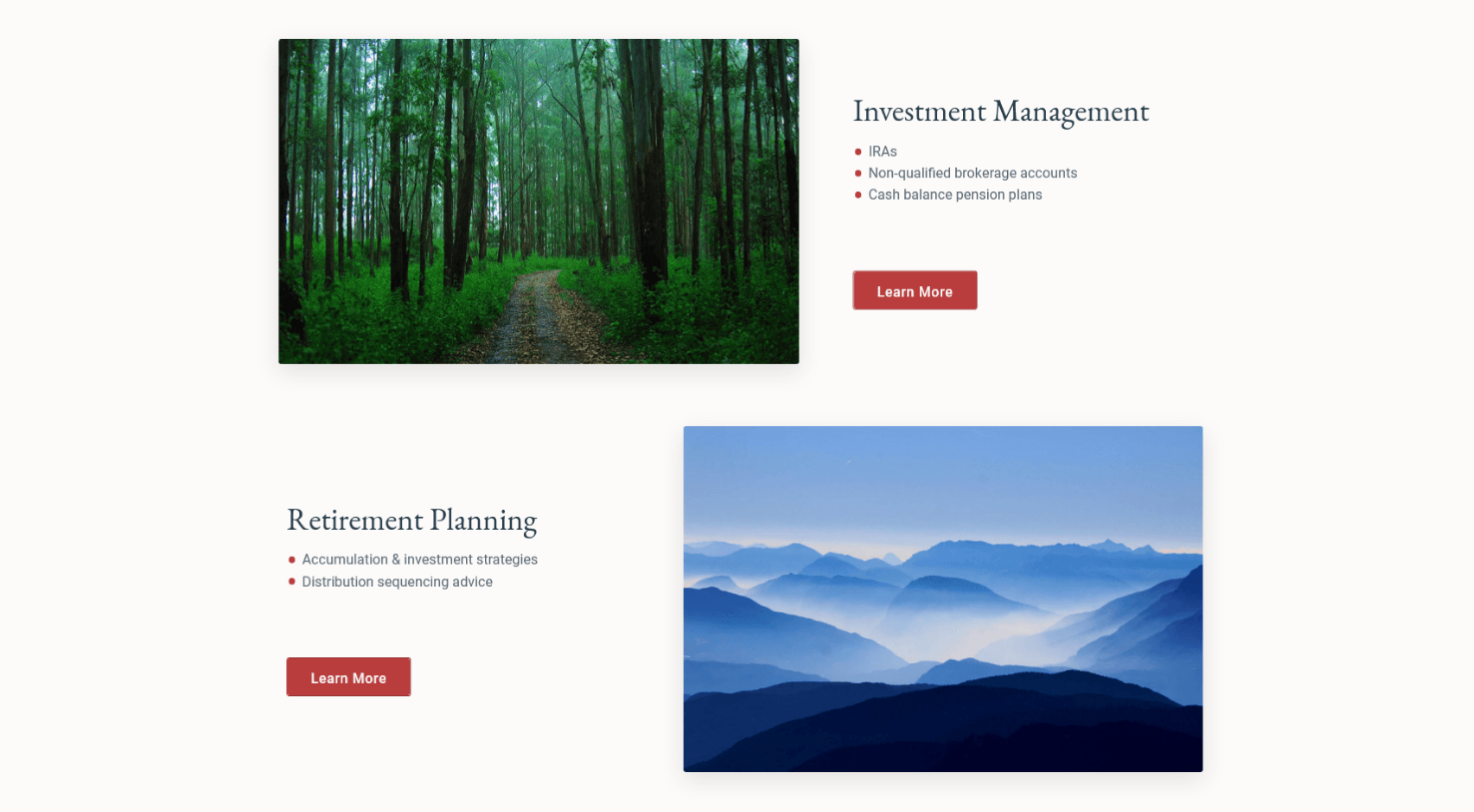 Symbolizing the Possibilities
Financial management isn't always the most concise and light-hearted topic, but it is important. Using beautiful outdoor imagery from the company's home state accomplishes a couple things: First, it helps break up dense blocks of text in a compelling way that keeps drawing the user's eye down the page. Secondly, the symbology of nature imagery is inherently inspiring, representing the enormity of possibilities and outcomes associated with successful financial management.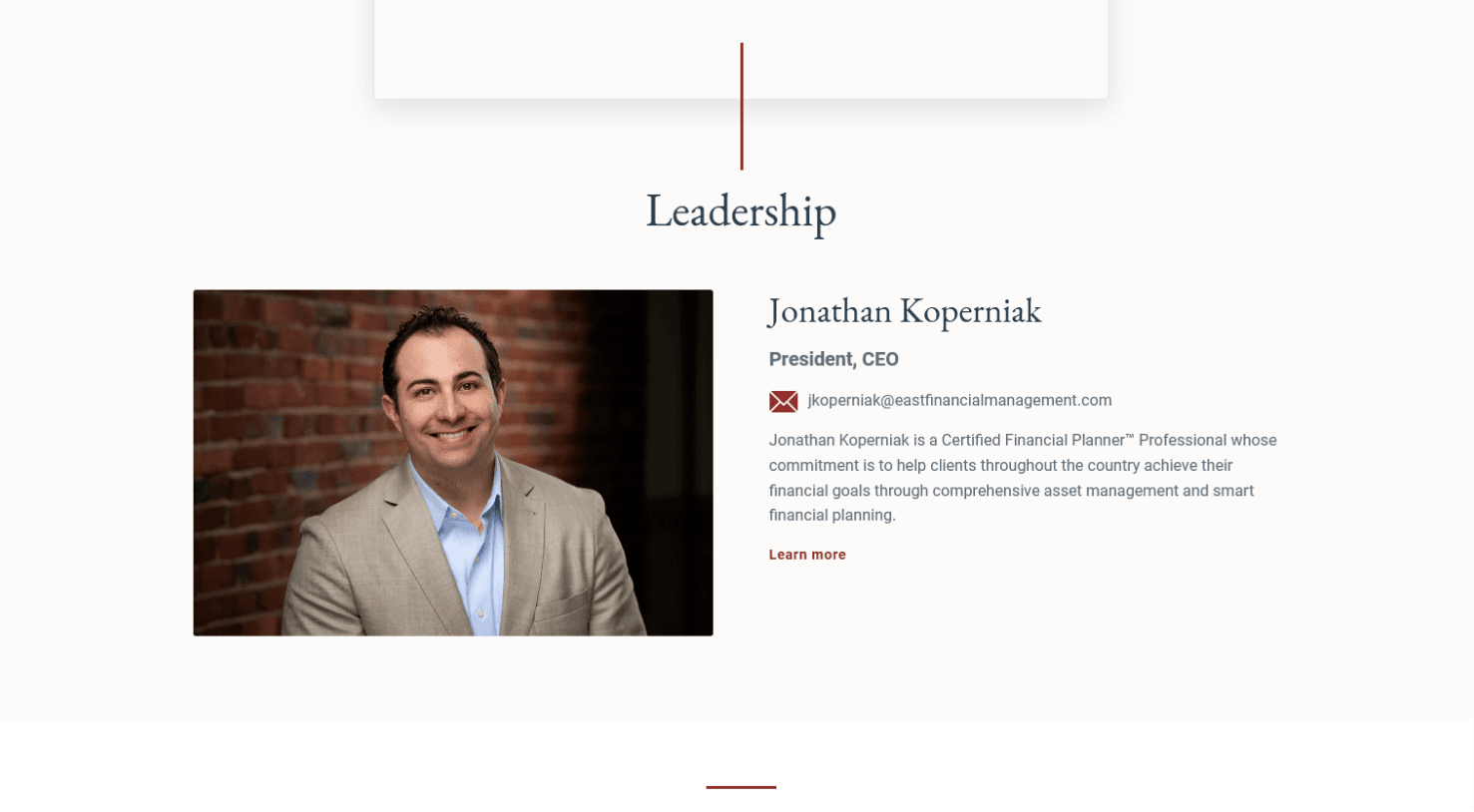 It's important that a financial management website conveys credibility, competency, and trust. We understood that asking clients to trust a business with their financial futures is something we should take seriously as we thought about the design and structure of the site. We used friendly, straightforward messaging throughout the site and used elements on the About page to help create that trust, starting with an image and bio of Jonathan so that users could see the friendly face behind the company.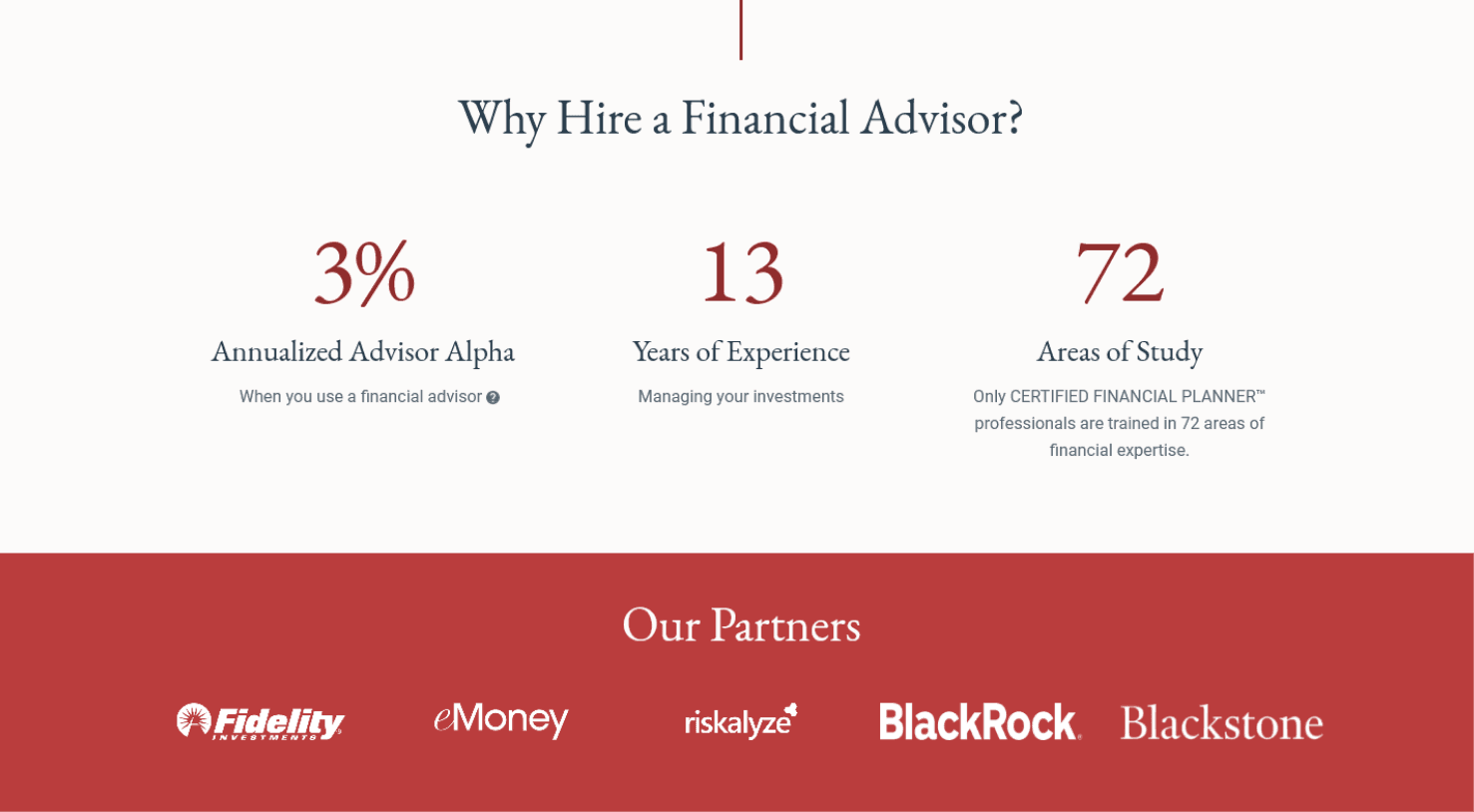 Other content sections that we added to the site map that we thought would help build the company's credibility: an animated counter that give users statistics that showcase why a Financial Advisor is important and a scroller of big-name partners that East Financial works with.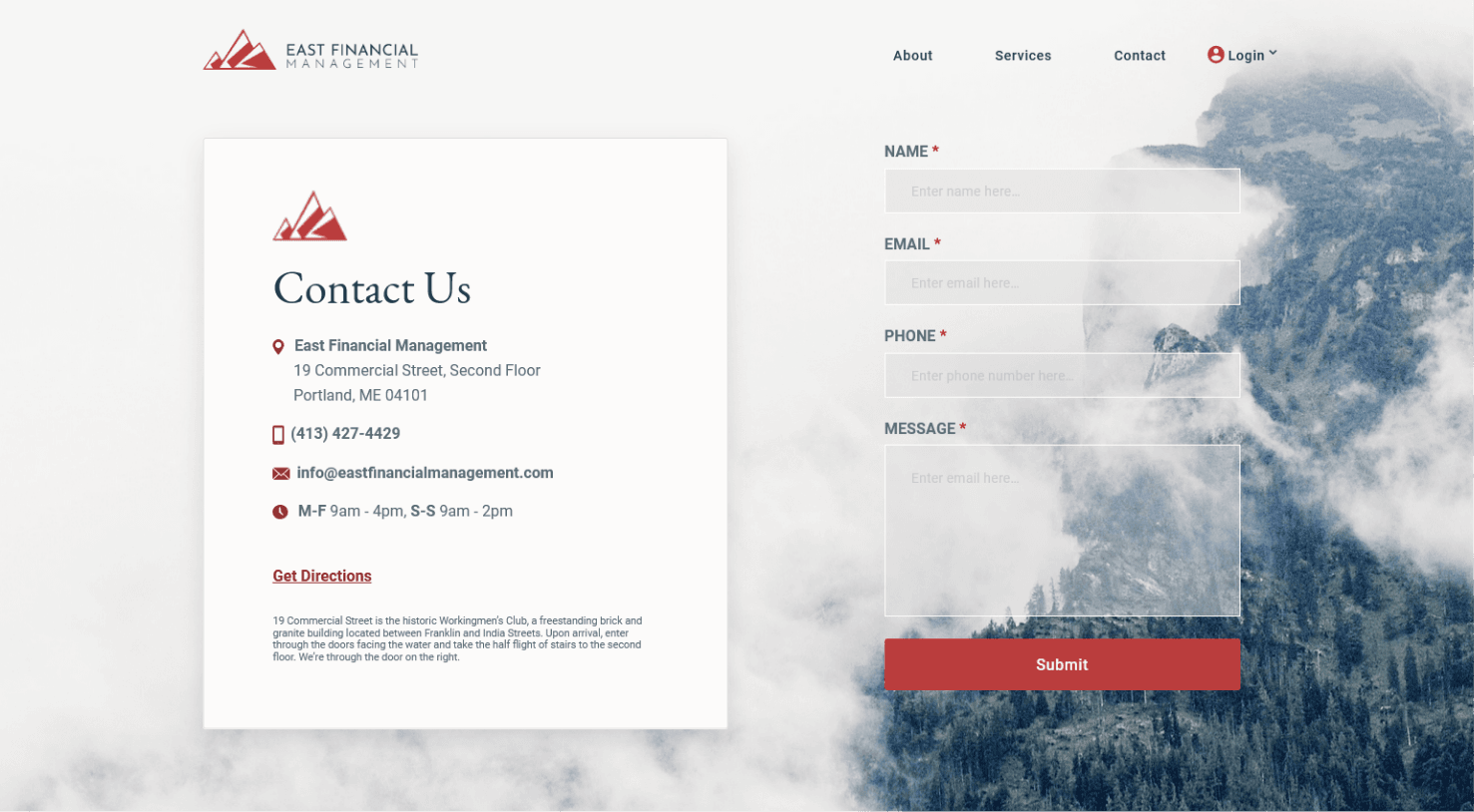 The most important call to action on the site is to contact East Financial, so we created a beautiful, dedicated Contact page that cleanly organizes all of their contact information and also includes a built-in contact form for those who would rather get in touch via email.
Let's work together to bring your vision to life.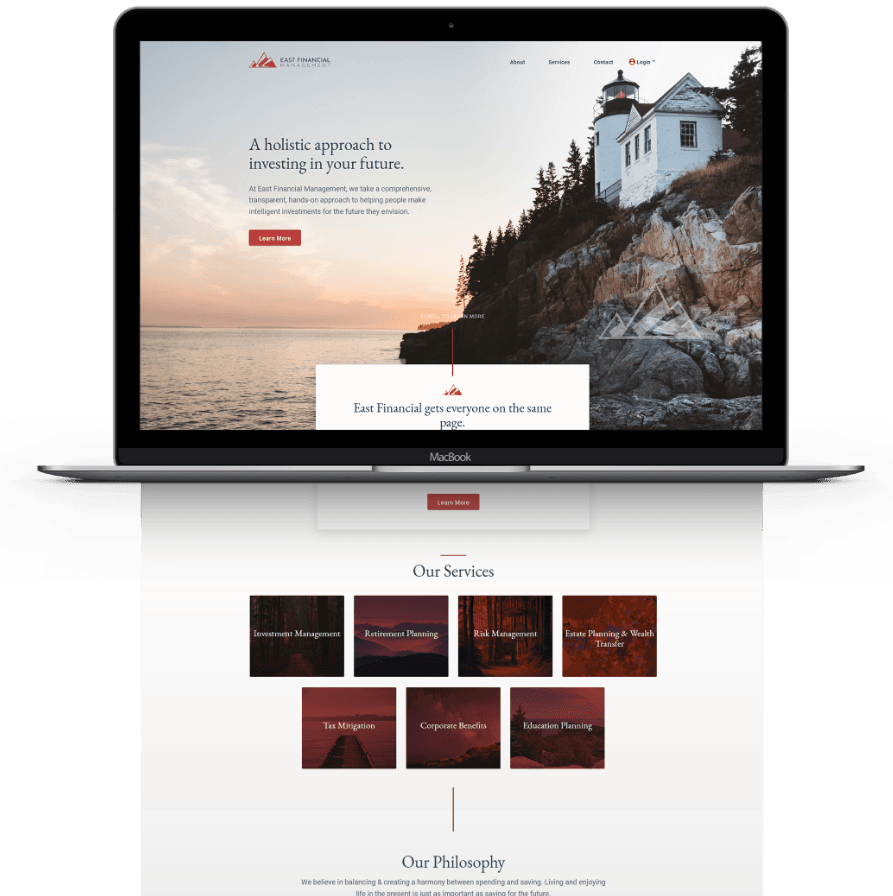 PROJECT TEAM
Orion Alden
CREATIVE DIRECTOR
Maggie Nugent
Content Director
Jennifer Chew
PROJECT MANAGER
Lena Ovcharenko
Developer
Meet Side•Sea
When it comes to web design, there are unique design goals that every industry needs to accomplish when curating their online presence. With something like Financial Management, professionalism and trust were front-of-mind when thinking about structure, color, and imagery. We wanted the site to be clean, uncluttered, and agile -- we didn't want to showcase anything that didn't serve a distinct purpose.
Orion Alden
Creative Director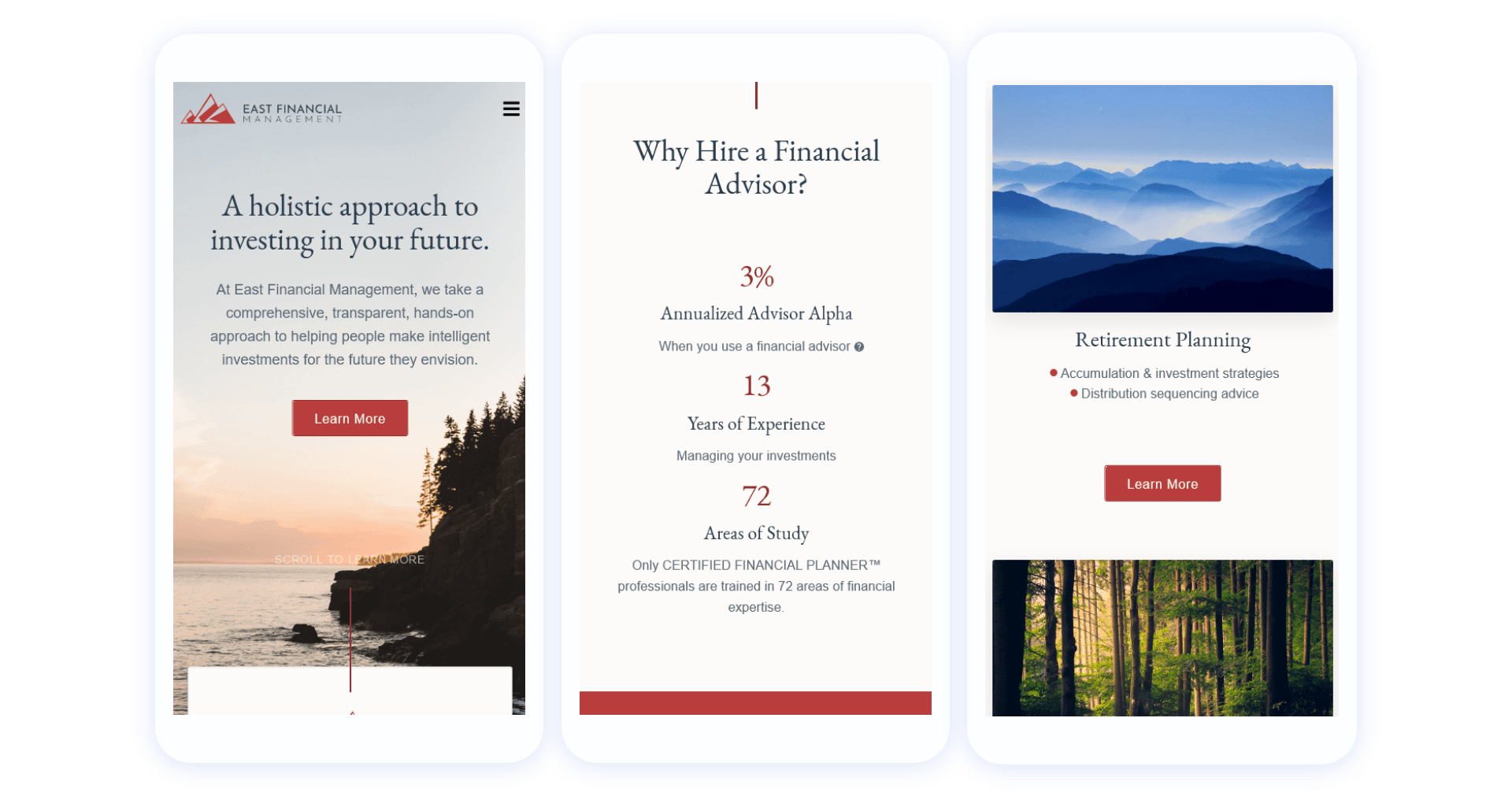 See how we can elevate the
voice of your brand.