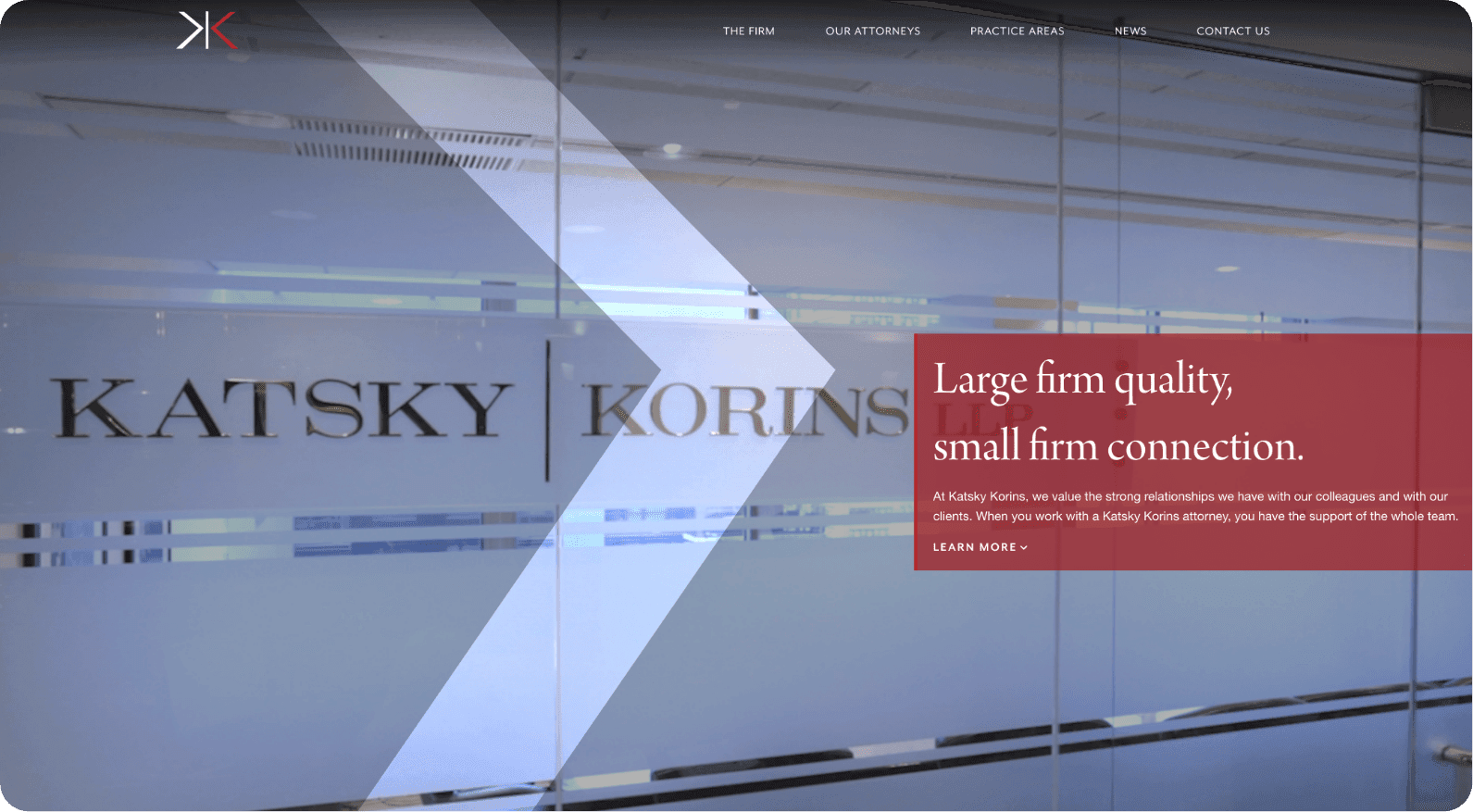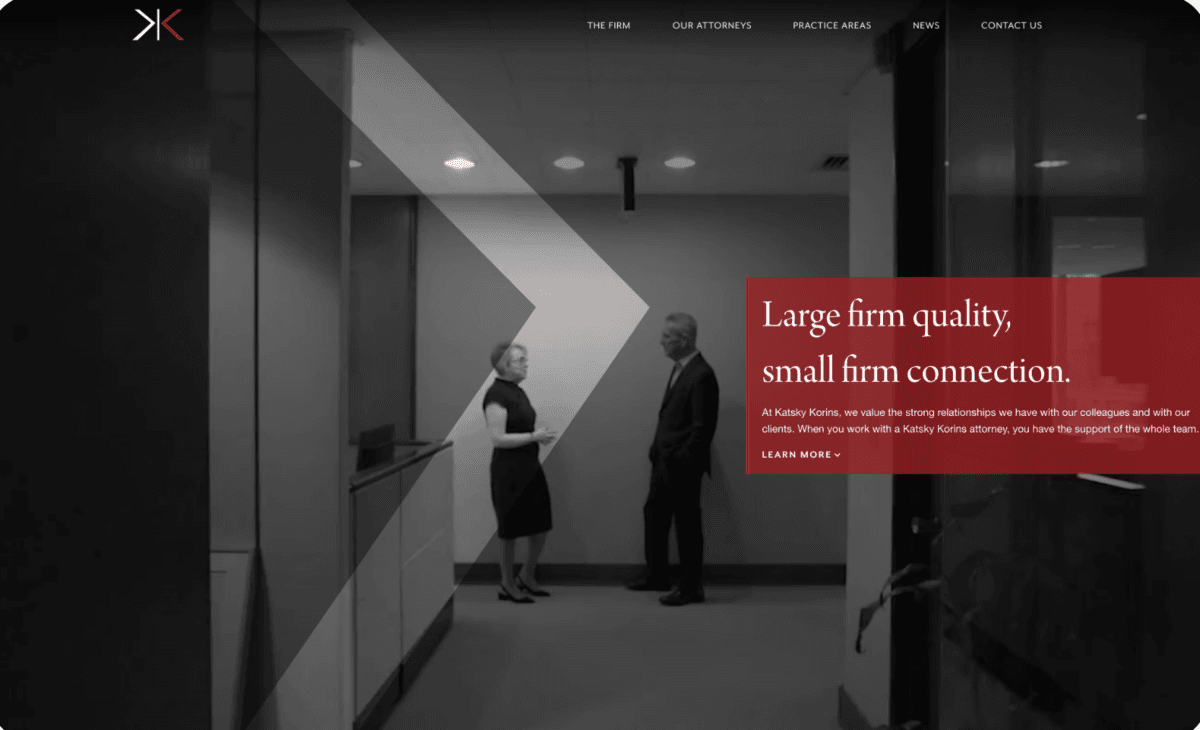 Bringing Homepage to Life
When it comes to web design, we always start with a hero banner, which should be compelling enough to make the user want to continue scrolling down the page and into the site. Always keeping this in mind, our design team decided to bring the homepage to life by implementing a video banner that spans the inside of the Katsky Korins offices. The overlay on the banner video further sets the groundwork for the Katsky Korins brand and aesthetic. Our copywriter created the tagline, "Large firm quality, small firm connection," to highlight their commitment to personalized service, and the design team utilized the "Double K" logo mark as a design flourish, which represents forward thinking and forward motion.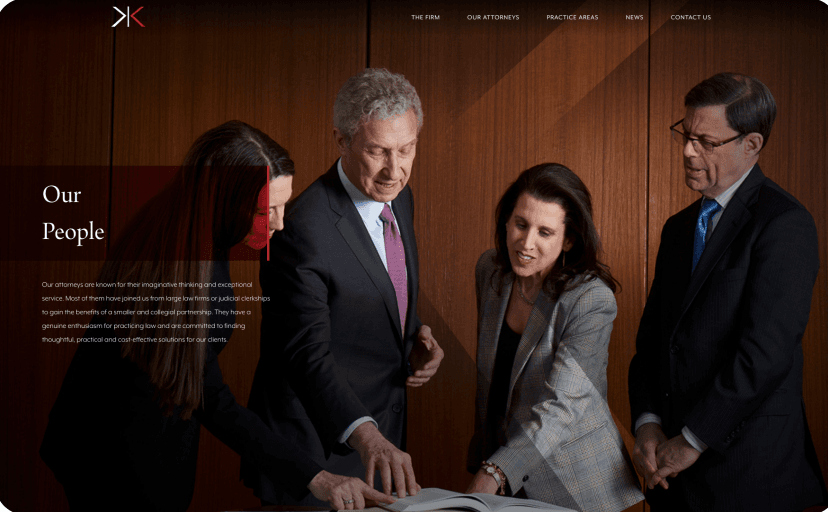 Lights, Camera, Action!
The hero banner and the imagery throughout the site — which, instead of stock photos, are real photos of the office and its workers — gave us the opportunity to put on our Art Director caps, establishing what we thought would be the most valuable shots and executing a photo and video shoot to make them a reality. This original design and imagery makes Katsky stand out in a sea of bland template sites used by thousands of other firms.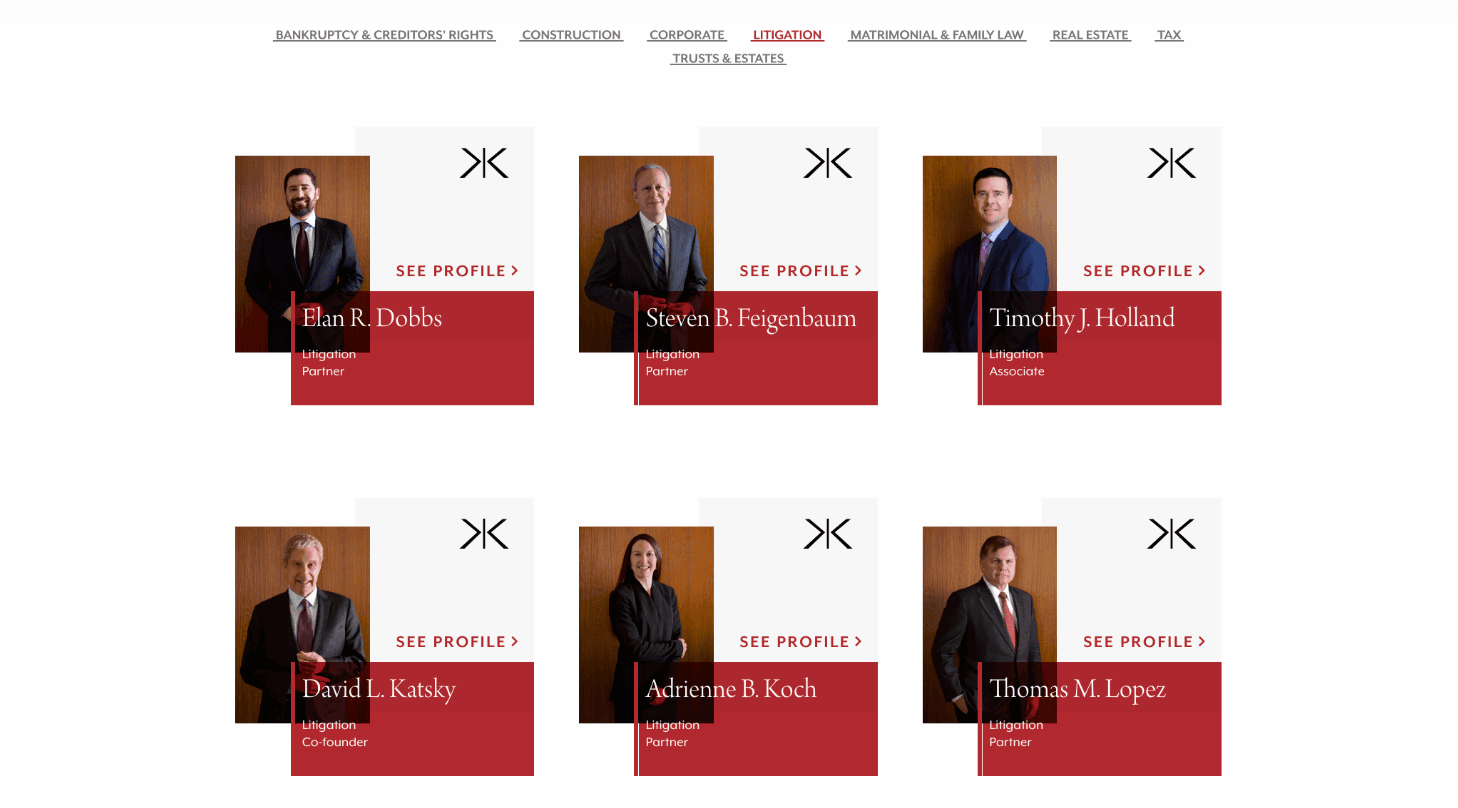 Katsky is a large firm with dozens of employees. Rather than a bland list of attorney profiles, we created a grid of colorful widgets -- each one with a professionally shot photo, some brief information, and the ability to click to see the attorney's full profile.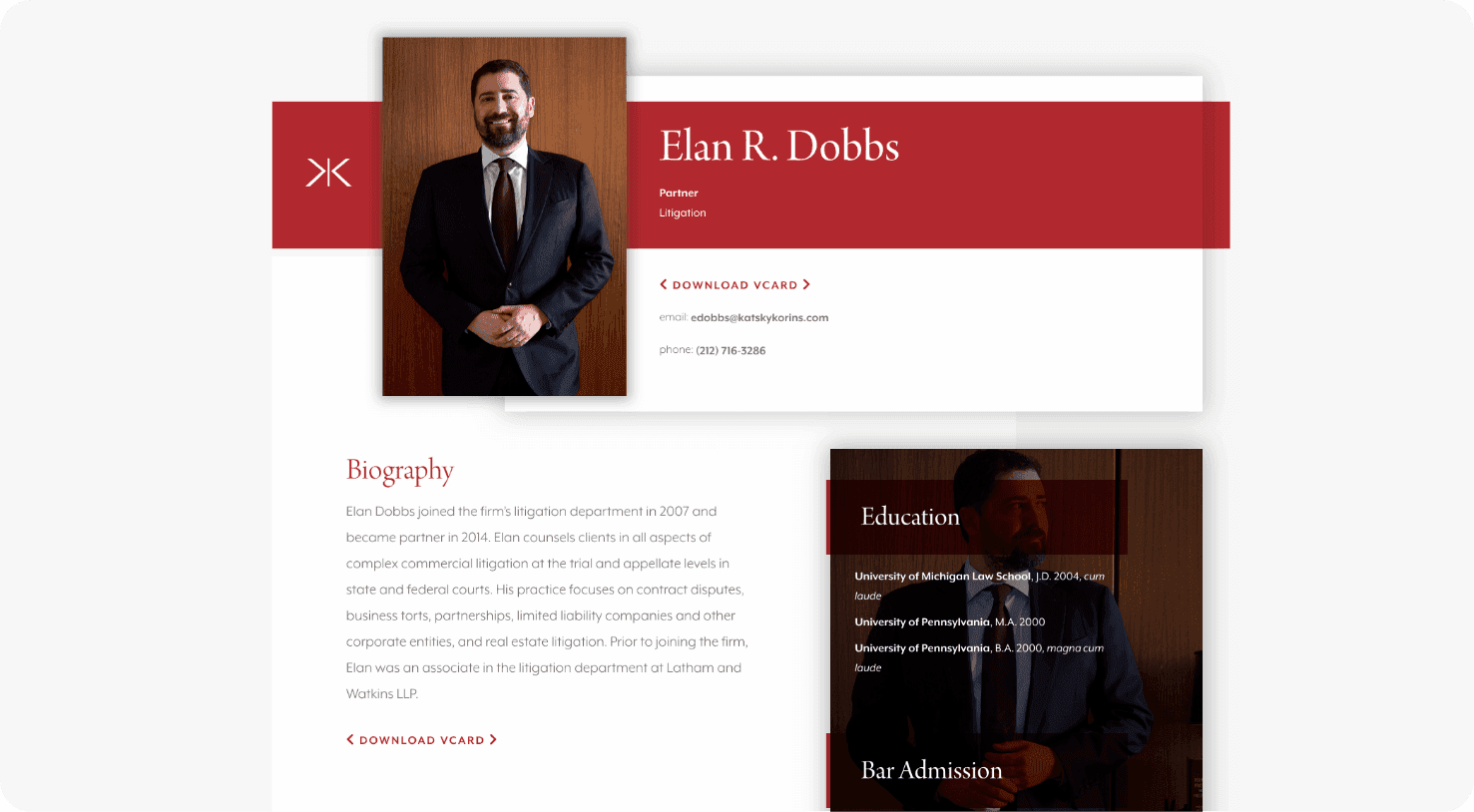 When a user clicks into a particular attorney profile, they'll get an extended version of their credentials and areas of expertise. All the most important information is featured above the fold, while users can continue scrolling down the page to get the full bio.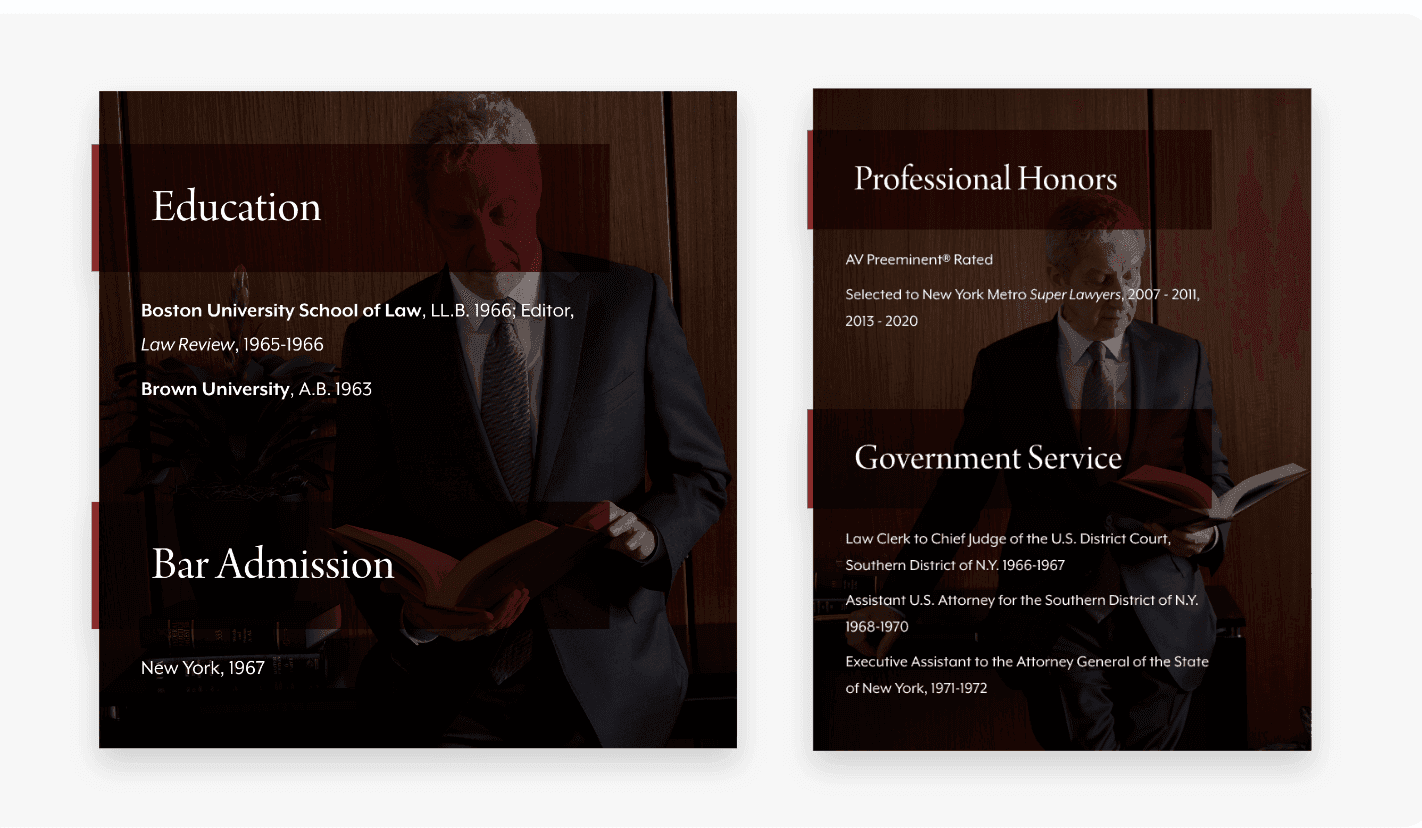 To ensure we were presenting each attorney's bio in an engaging way, we created a content structure down the side of each bio page that features their most important credentials, overlaid on artful office imagery, to help highlight what users should pay most attention to.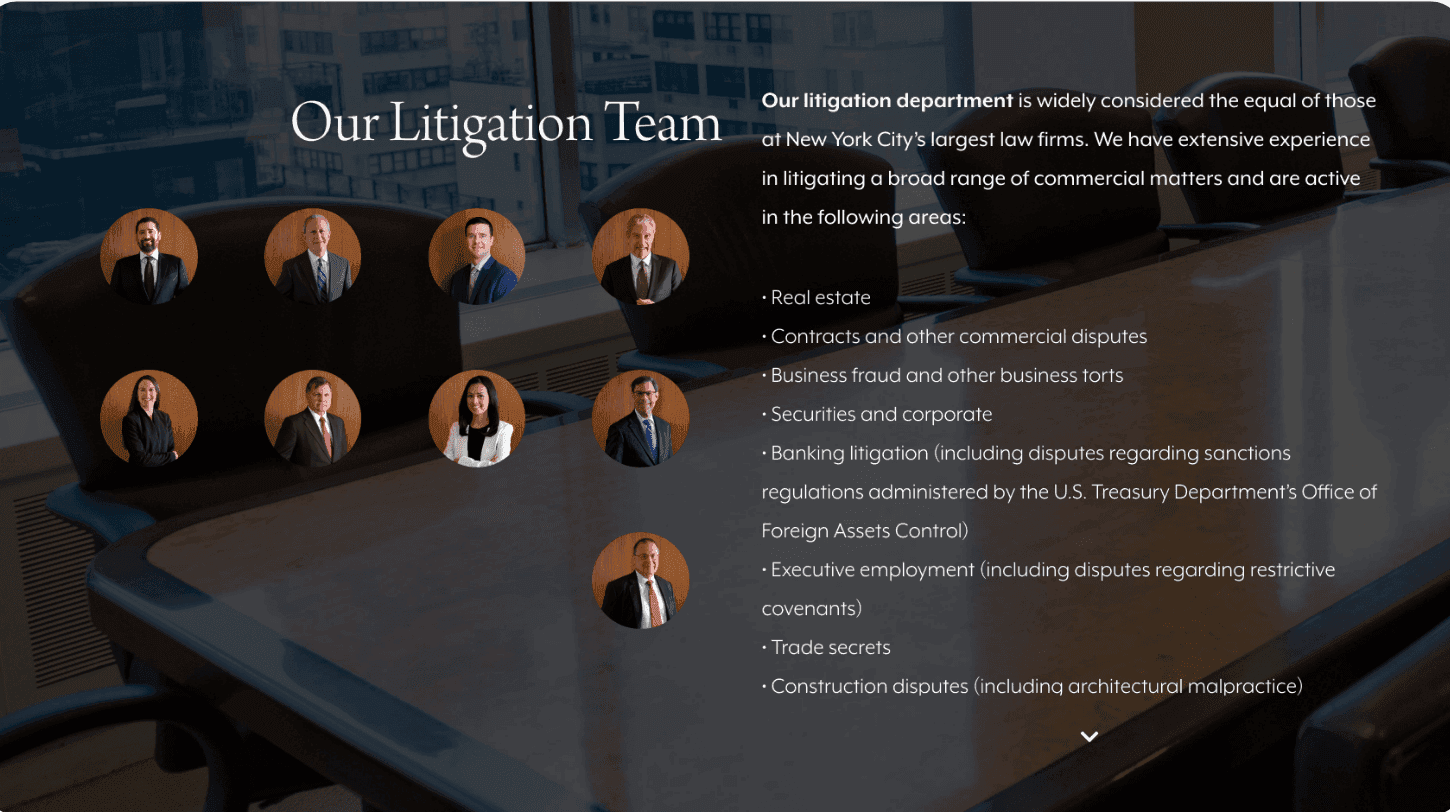 We gave a similarly clean treatment to each of the firm's areas of practice. Organized neatly in a grid, the content of each practice area expands when the user clicks on a particular service tile. This keeps the user on the page and allows them to browse through each service without being redirected to a new interior landing page. Our favorite feature of the practice area content is that it pulls in photos of the particular attorneys that work in each area, adding some friendliness and trust to the content.
Let's work together to
bring your vision to life.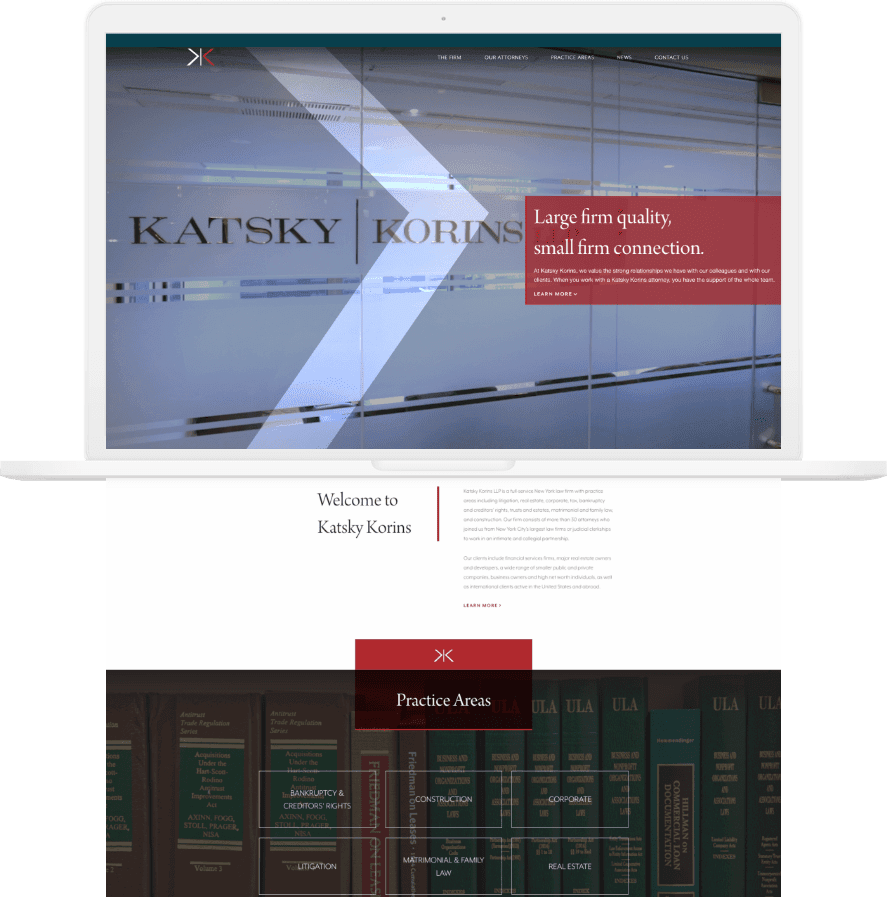 PROJECT TEAM
Ben Blodgett
Technical Lead
Orion Alden
CREATIVE DIRECTOR
Maggie Nugent
Content Director
Meet Side•Sea
This project was a lesson in streamlining content. When a client comes to us with a bulk of crucial information that they need to display on their website, we pay special attention during the information architecture phase to ensure we're organizing it in a way that focuses on an intuitive user experience. When it's time to design, the team puts our heads together in finding creative ways to display important content in a digestible, engaging manner. I think we definitely accomplished that on the Katsky Korins website, turning a complex subject into an enjoyable user experience.
Jennifer Chew
Project Manager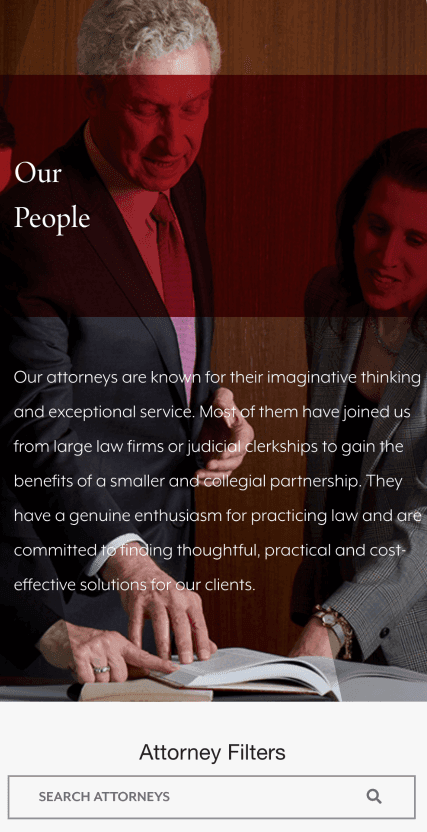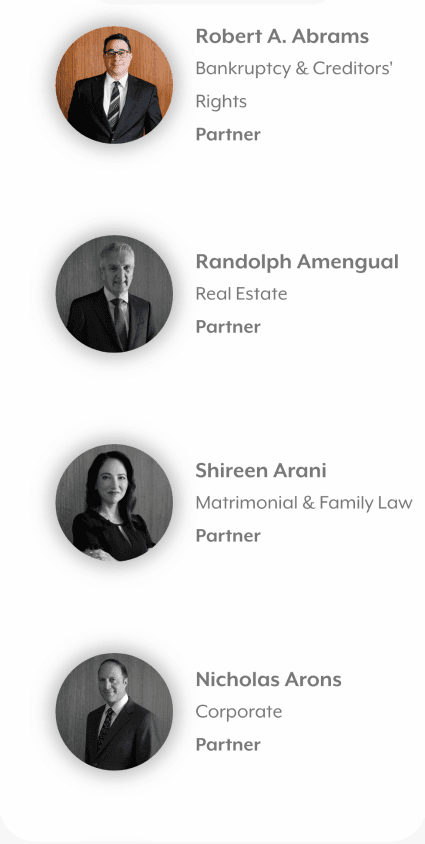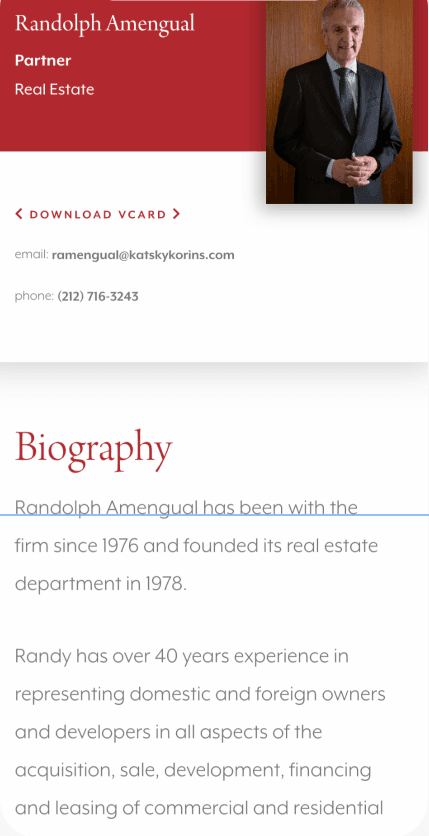 See how we can elevate the
voice of your brand.