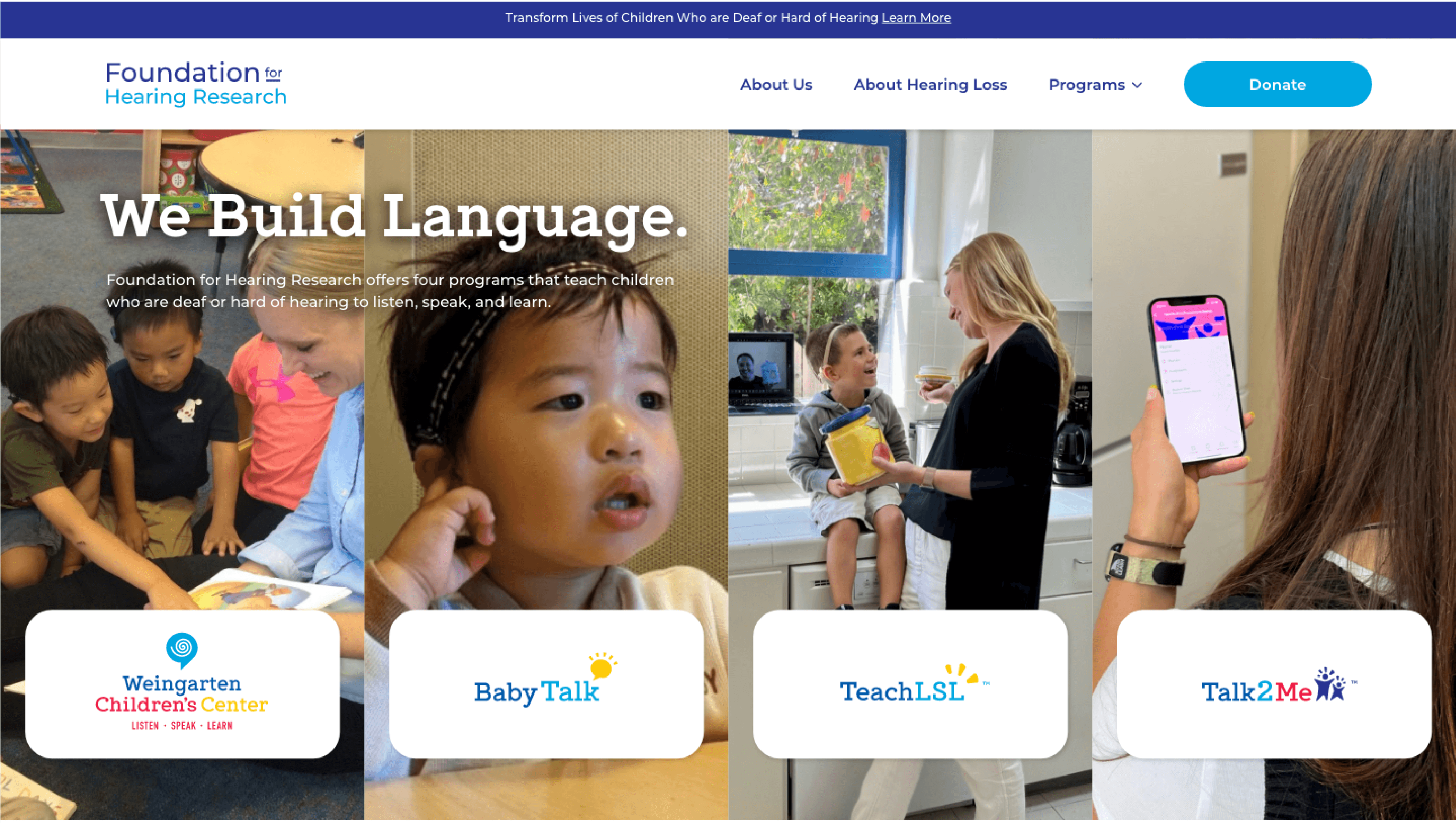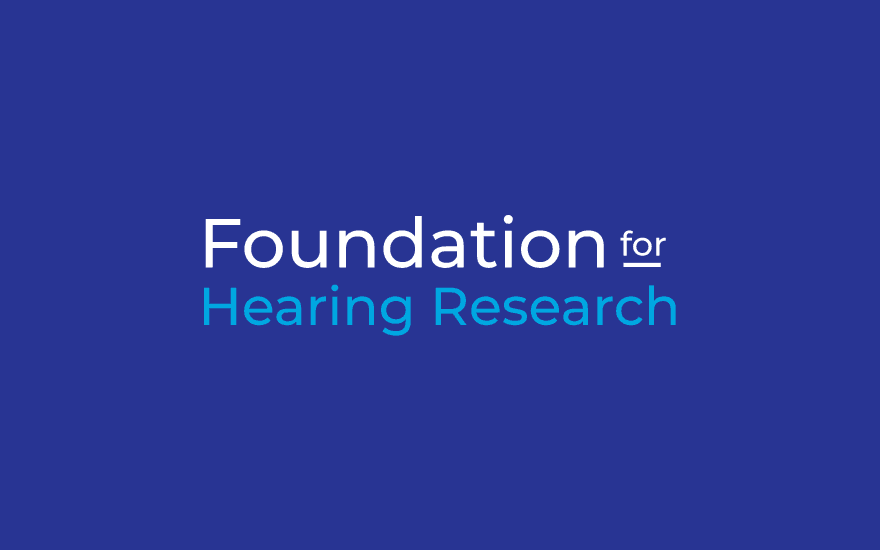 Logo & Colors
Despite the popularity of the Weingarten Children's Center, the programs and parent foundation lacked a visual identity. We walked them through our branding process, exploring different logos and typography. This resulted in logos for each of the programs and the parent foundation.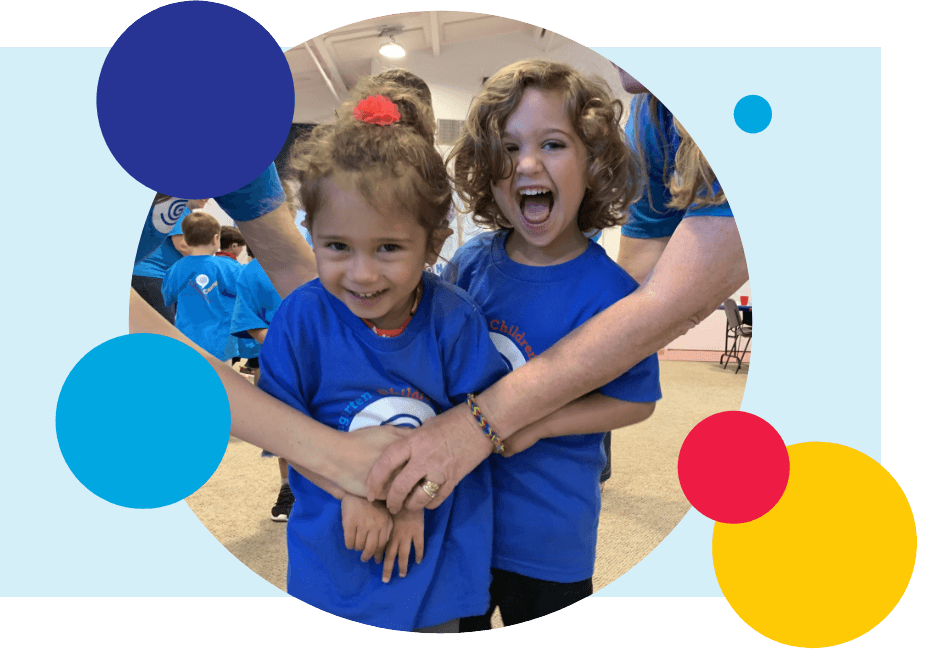 Branding
With the logos made, we had the foundation for creating a branding system. Utilizing the color palette from previous sub brands, we were able to establish a strong visual identity to be carried throughout the organization. This resulted in a playful and childlike aesthetic that appeals to families of young children.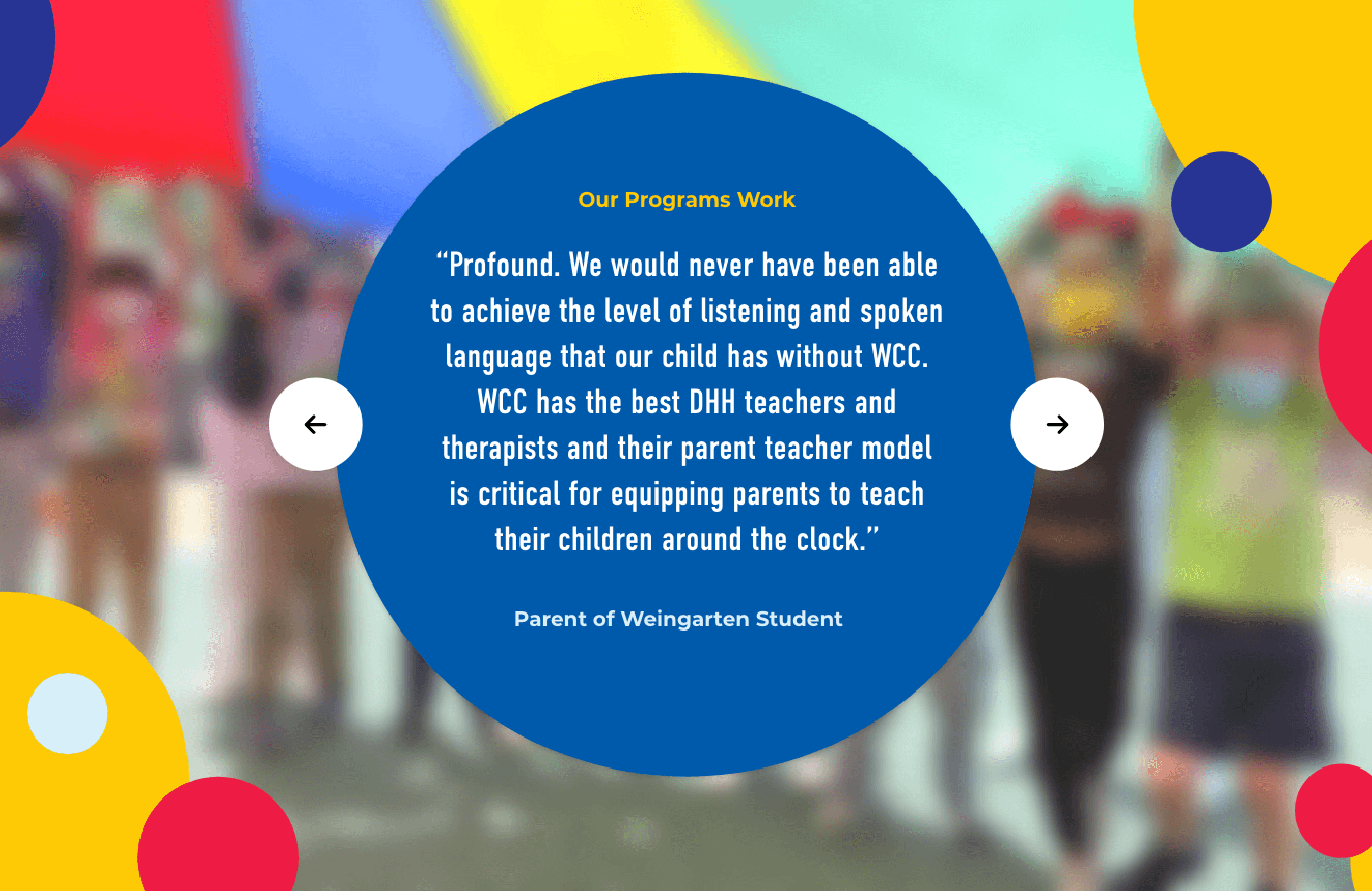 Testimonials are a powerful way to build trust with potential clients. Families want to ensure their children will be taken care of in a high-quality program that's both safe and effective. Hearing good stories about the Foundation from other families lets them know they can expect positive results. Using this new branding system, we were able to showcase these testimonials in a fun and engaging way.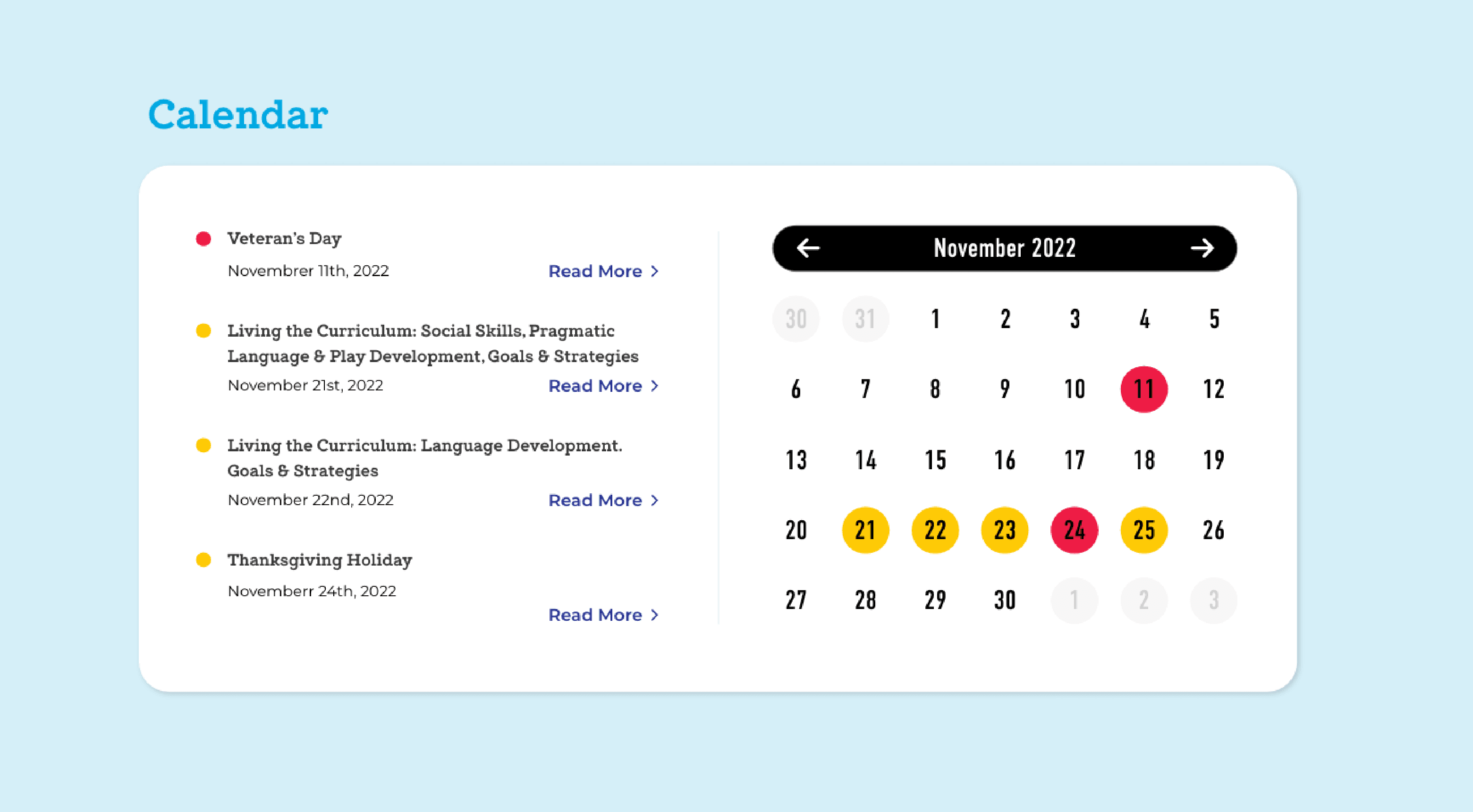 The Weingarten Children's Center operates as a school and clinic in Redwood City, California that uses a cognitive curriculum to teach LSL in conjunction with observation, reasoning, and social and emotional development. They have various events throughout the year and it was imperative to be able to showcase those in a functional and easy-to-use way. We added in a calendar so families could see everything at a glance and plan accordingly.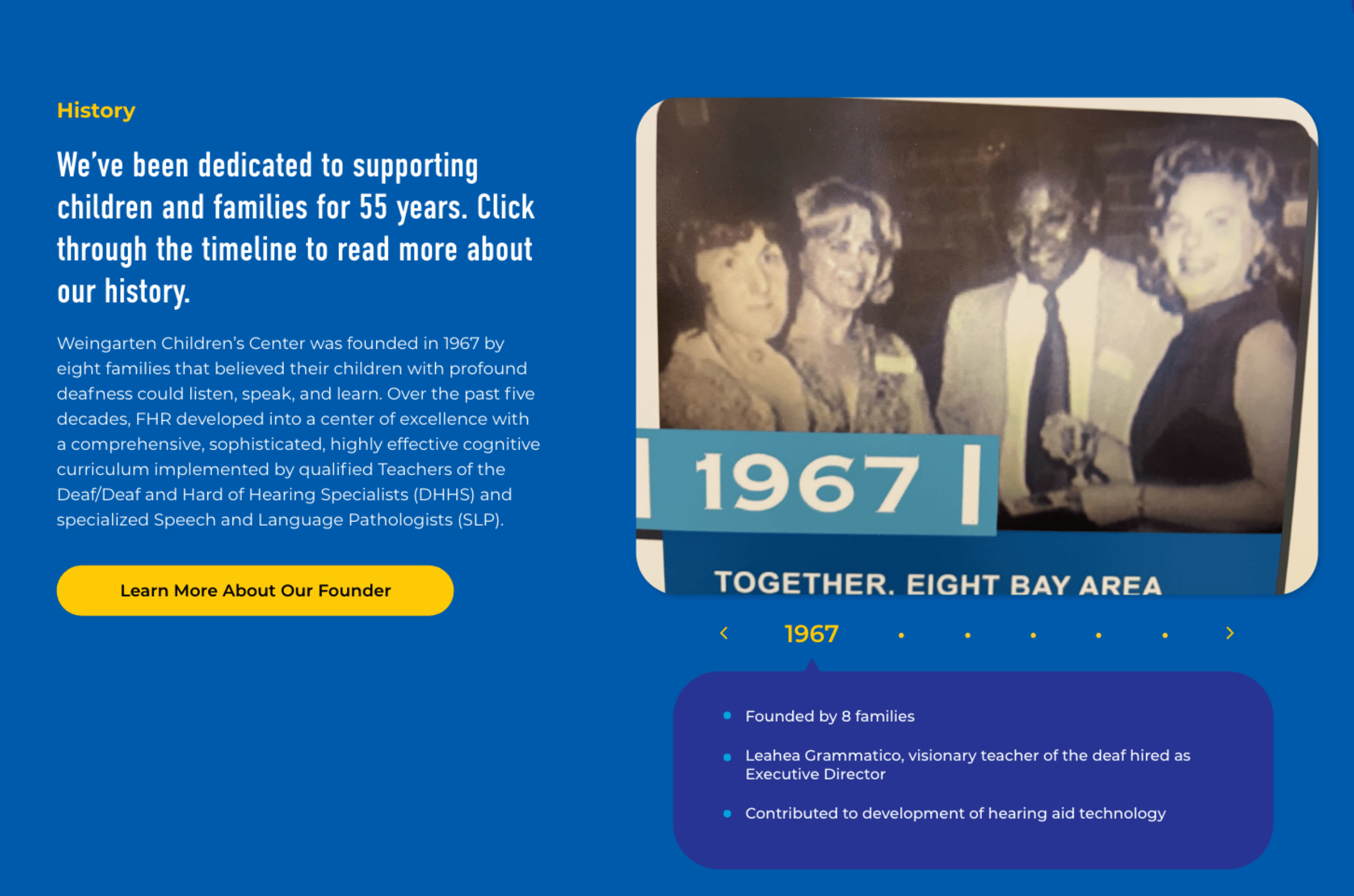 The Weingarten Children's Center was founded in 1967 by eight families that believed their children with profound deafness could listen, speak, and learn. With 55 years of experience under their belt, they know what they're doing. We had to showcase this rich history to build trust amongst users. We created an interactive timeline to visually convey milestones in the Foundation's history.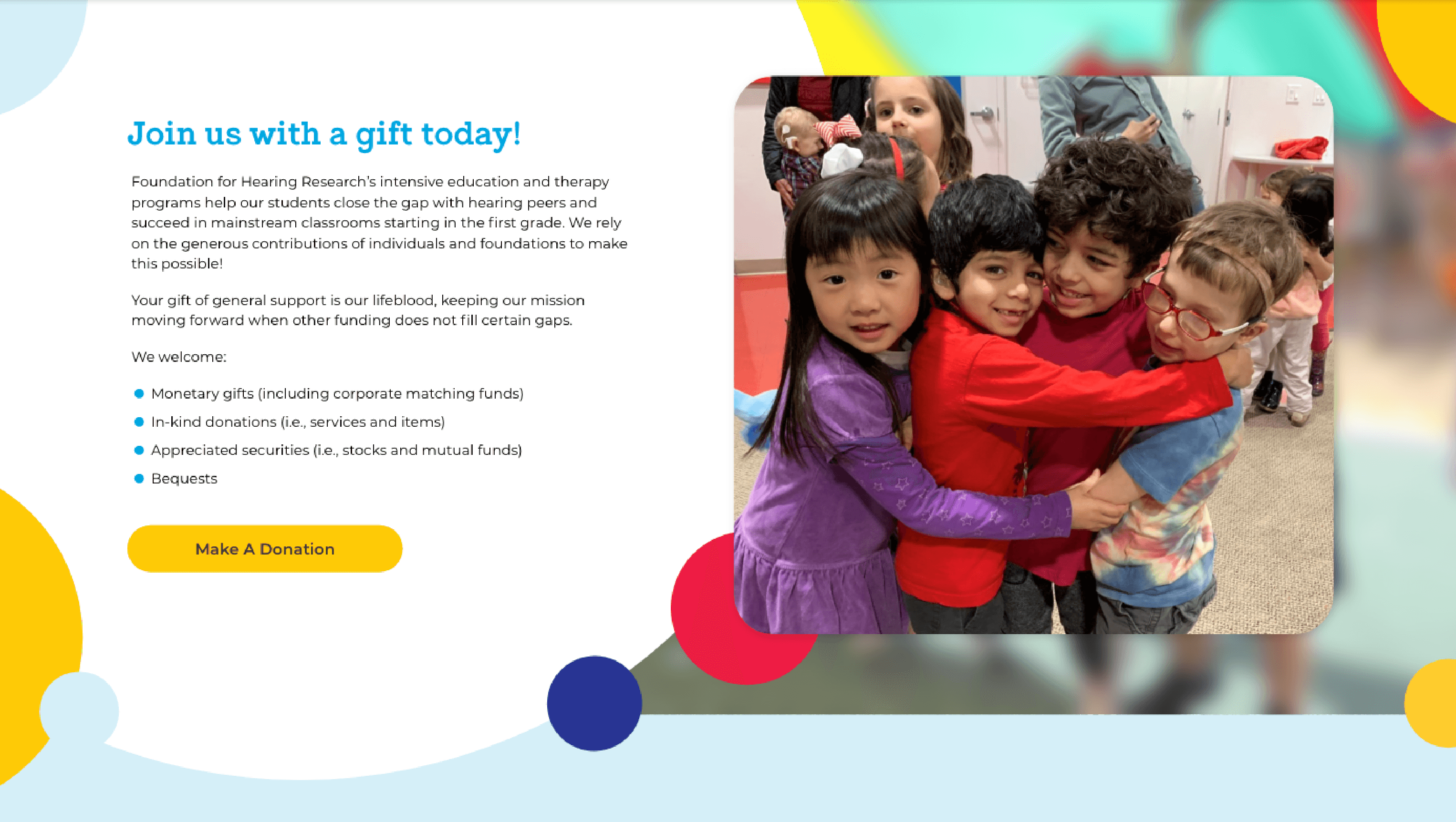 Non profit organizations rely on donations from generous donors who value the organization's mission. The Foundation is no exception. Therefore it was imperative that we create a donation page. Utilizing the color palette and beautiful imagery of children, we created a playful yet clear way for people to donate and get involved.
Let's work together to bring your vision to life.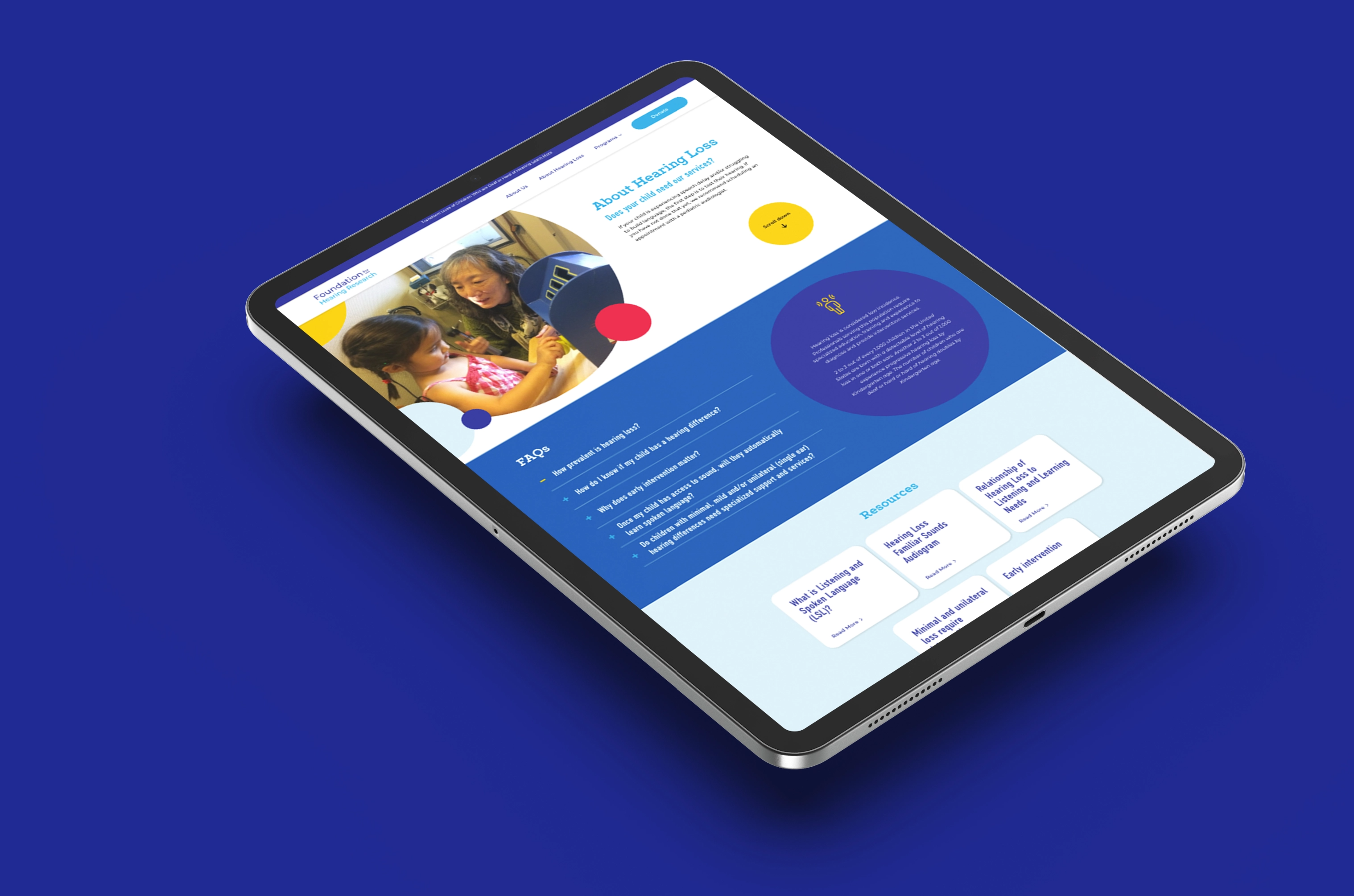 PROJECT TEAM
Orion Alden
CREATIVE DIRECTOR
Maggie Nugent
Content Director
Irel Pavlovich Campoy
Designer
Meet Side•Sea
Building Language
The Foundation now has a framework for creating a strong visual identity. With a new site for the parent organization and pages for each program, The Foundation has a beautiful website they can use to communicate their value to potential families. Families of children who are deaf and hard of hearing can easily enroll in the program that best suits their needs and access resources to stay well informed.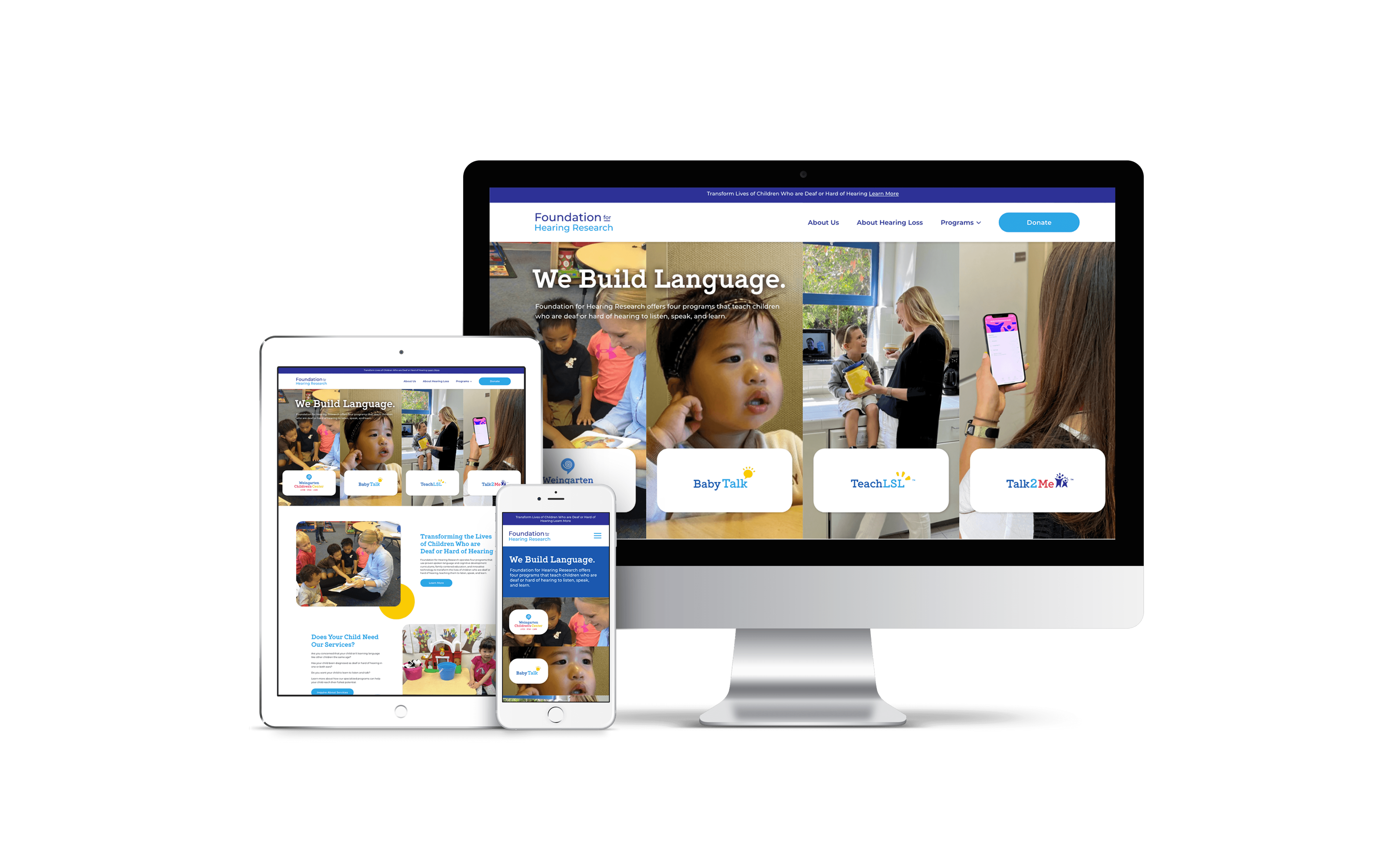 See how we can elevate the
voice of your brand.