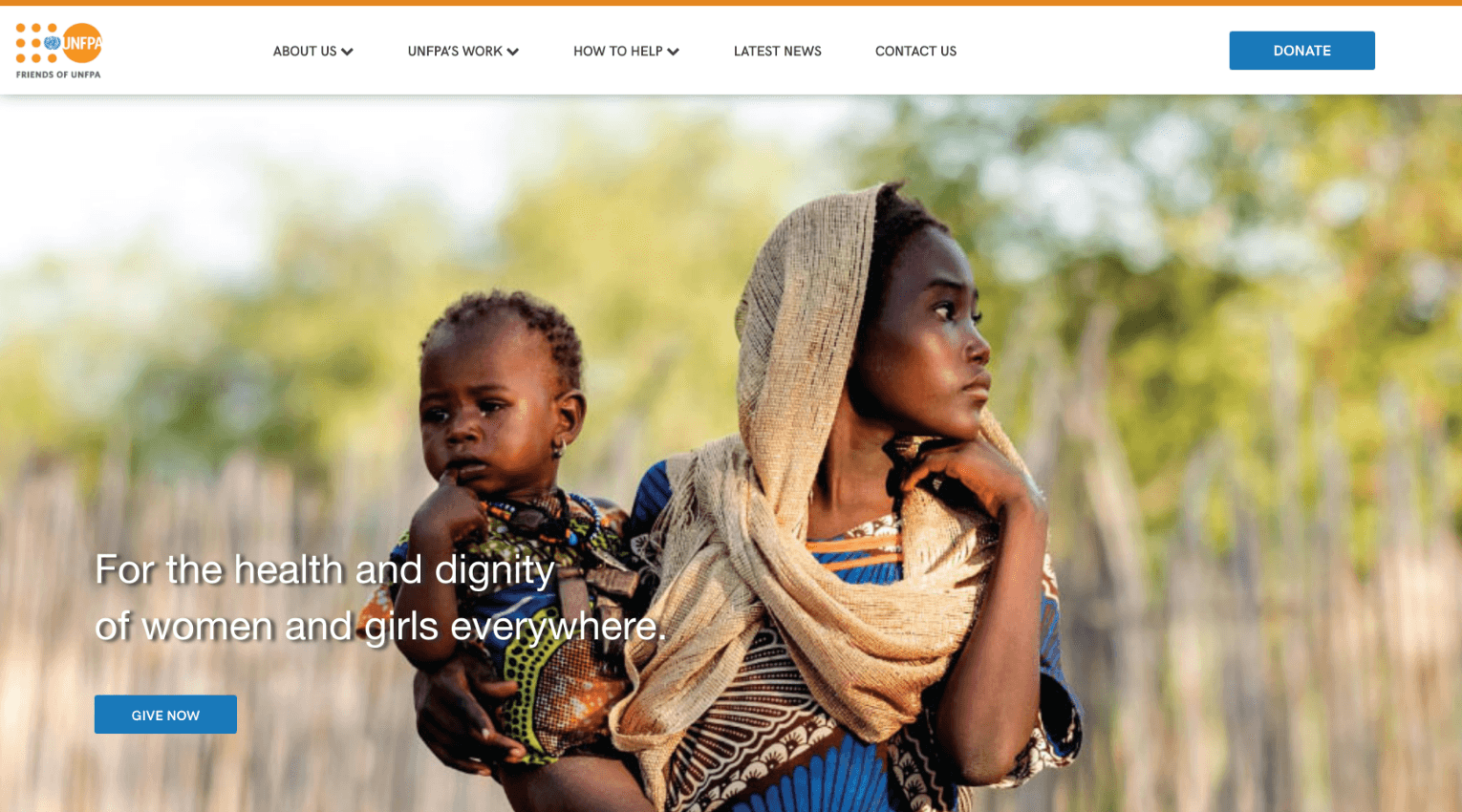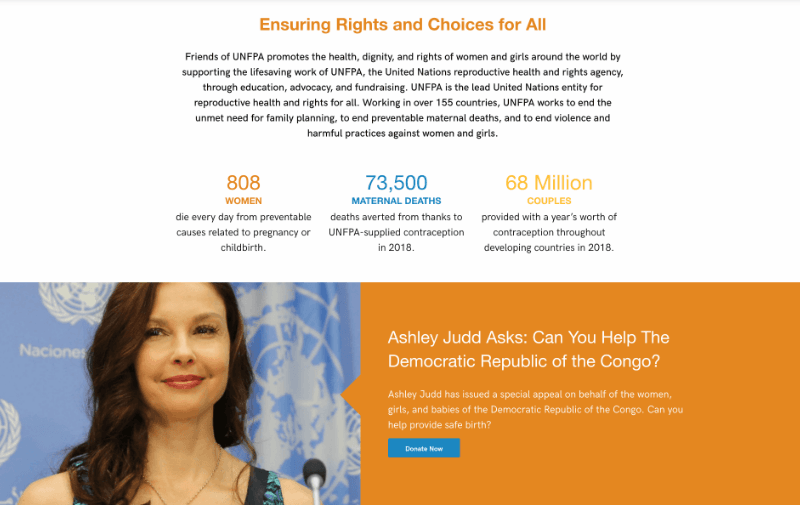 The Threat of Defunding
When we first connected with Friends of UNFPA, they were under threat of defunding by the Trump administration, and needed to massively expand their individual giving channels in order to sustain their organization after the defunding, which eventually came to fruition on April 3rd, 2017.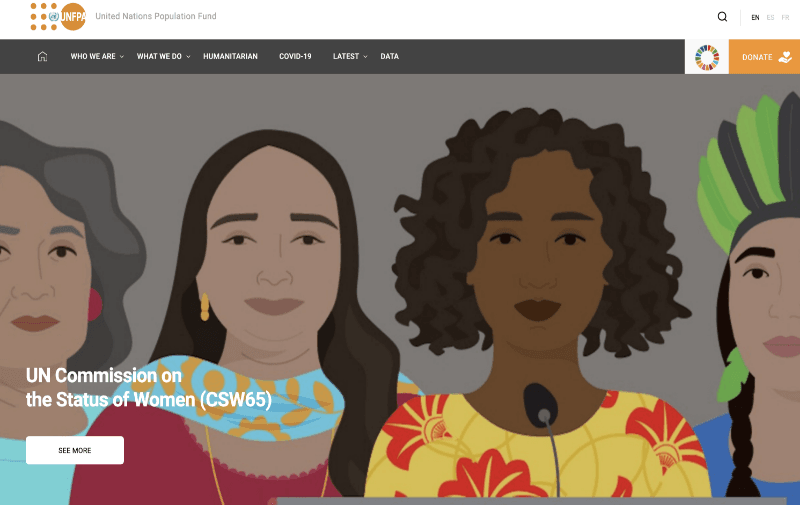 Creating a Partner Site
Design and branding-wise, Friends of UNFPA needed to be clearly associated with the official UNFPA site. We looked to that parent site for color palette, structure, and general aesthetic, making sure we were keeping in line with their branding.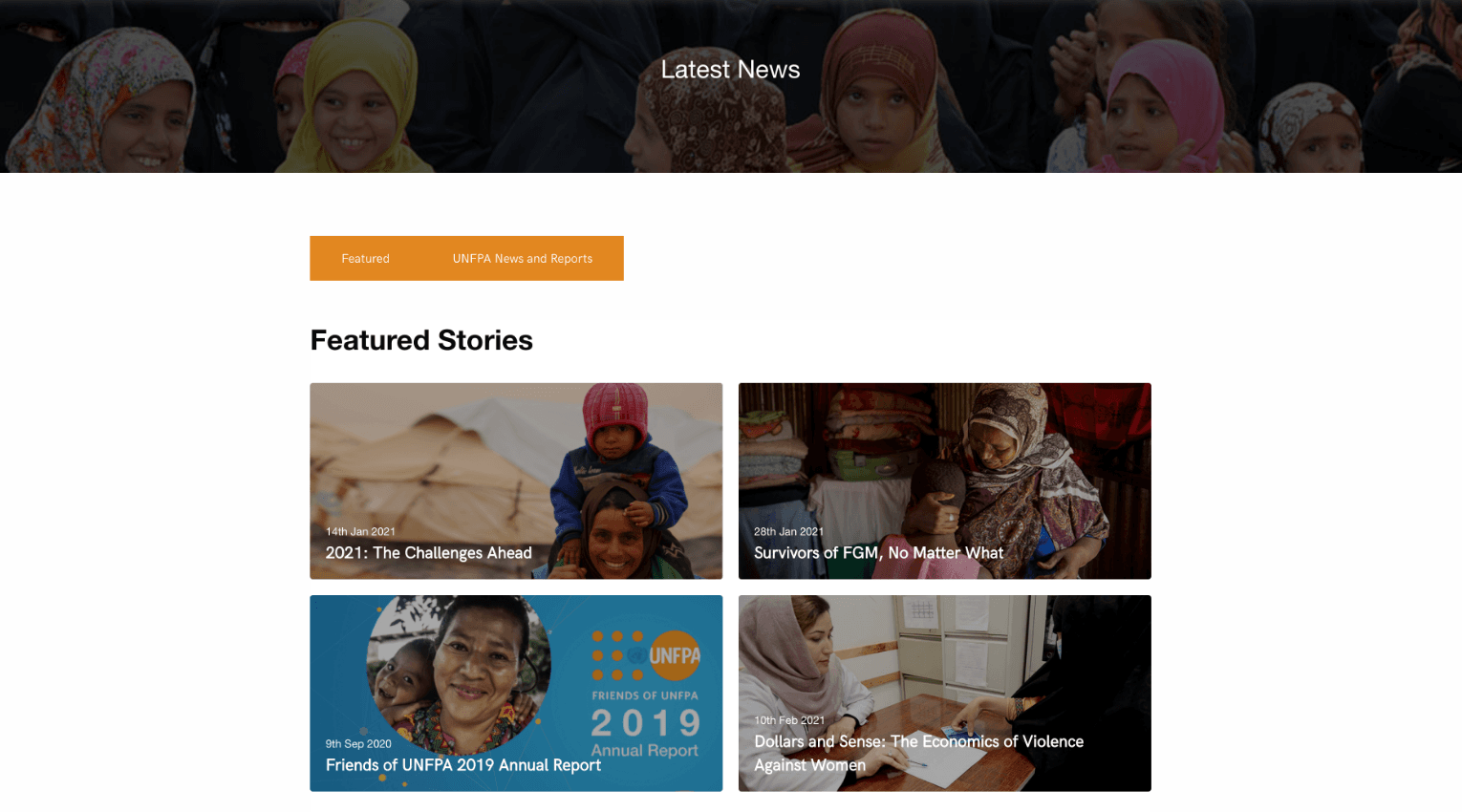 Broadcasting the Latest News
While the site is unique in design from the main UNFPA site, we kept a lot of the branding elements and structure elements so that the association between the two sites were clear and uniform. We also created a feature that allows Friends of UNFPA to pull in news stories from the main UNFPA site using an RSS feed, which keeps Friends of UNFPA as up-to-date and relevant as the main site.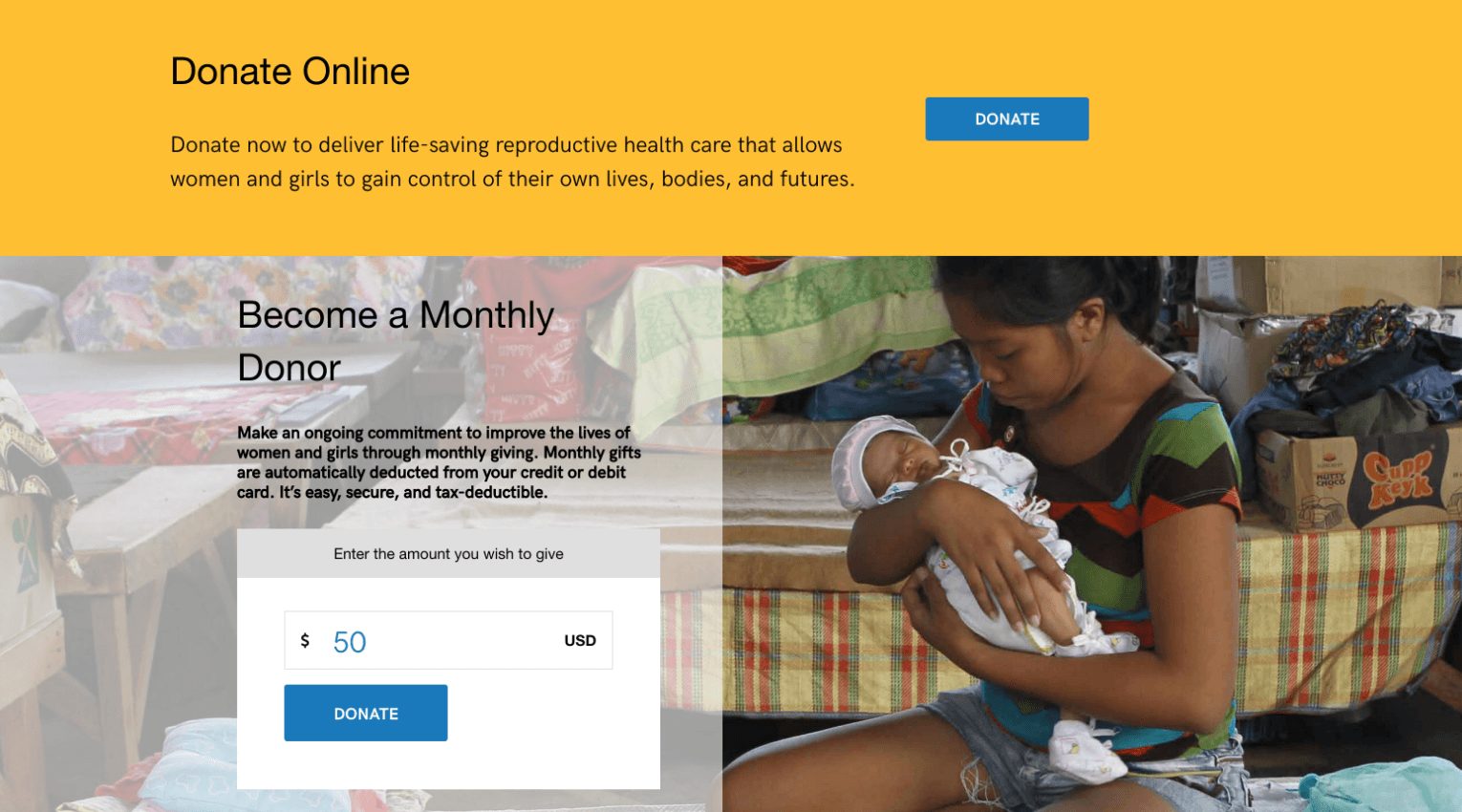 Because Friends of UNFPA was going to lose federal funding, they needed a modern, highly functional website that could draw in a wide variety of users to help communicate the impact of the amazing work being done by their organization and motivate individuals to support their organization. It also had to be up to the most modern SEO standards and structured for the best possible organic traffic listings.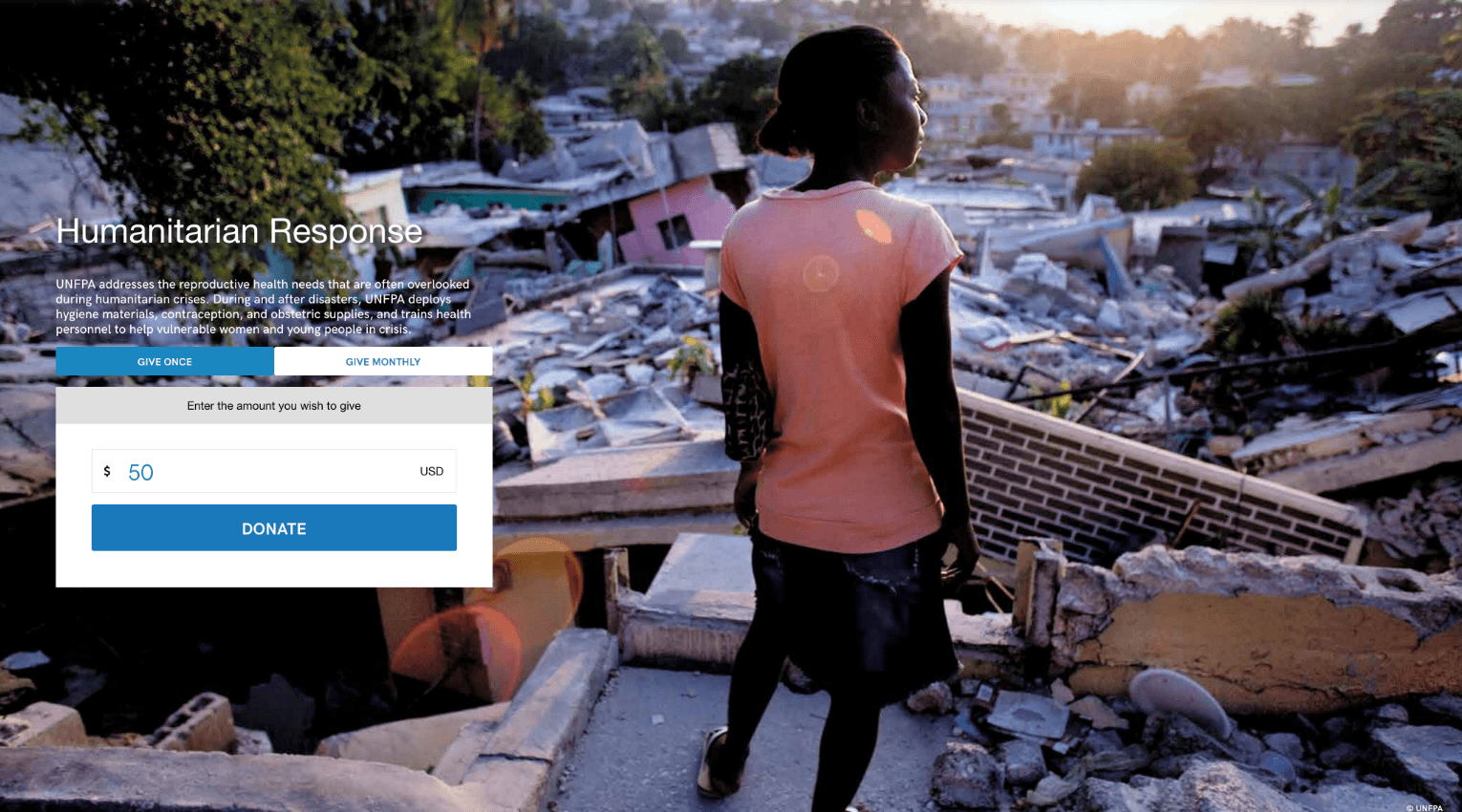 Expanding the Giving Channels
The most important task at hand: expanding giving channels in order to offset the effects of defunding. Because UNFPA covers such a wide array of services to people all over the world, it felt important that we give proper acknowledgement to each of their focus areas. We turned what was once just a general giving form that encompassed the entire organization into several different focus areas that each had their own giving page.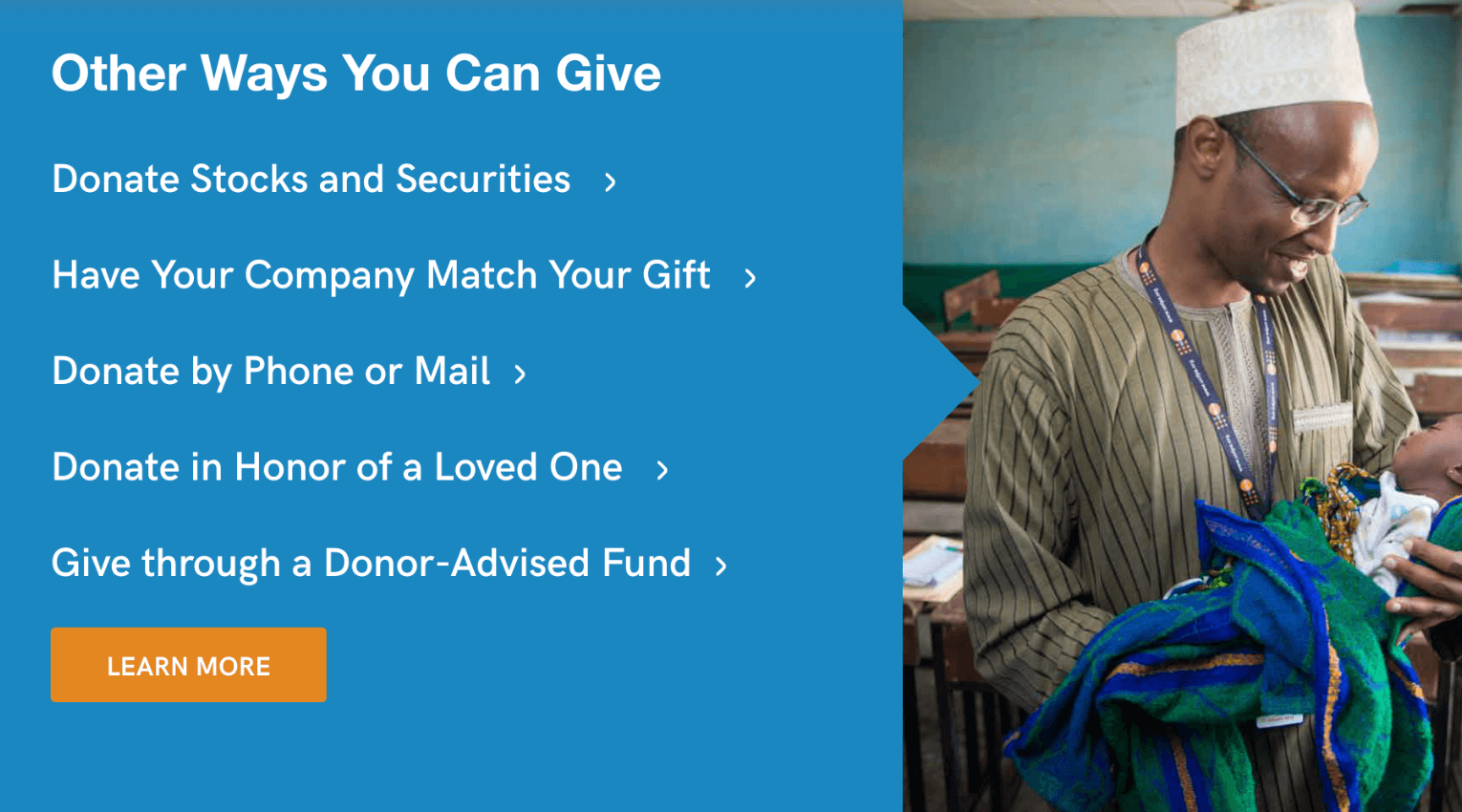 The Friends of UNFPA has an incredibly robust "How to Help" menu that includes eight different pages containing various ways users can support the organization. This, paired with a giving page for every focus area, optimized the Friends of UNFPA to successful funnel users toward their many giving channels.
Let's work together to bring your vision to life.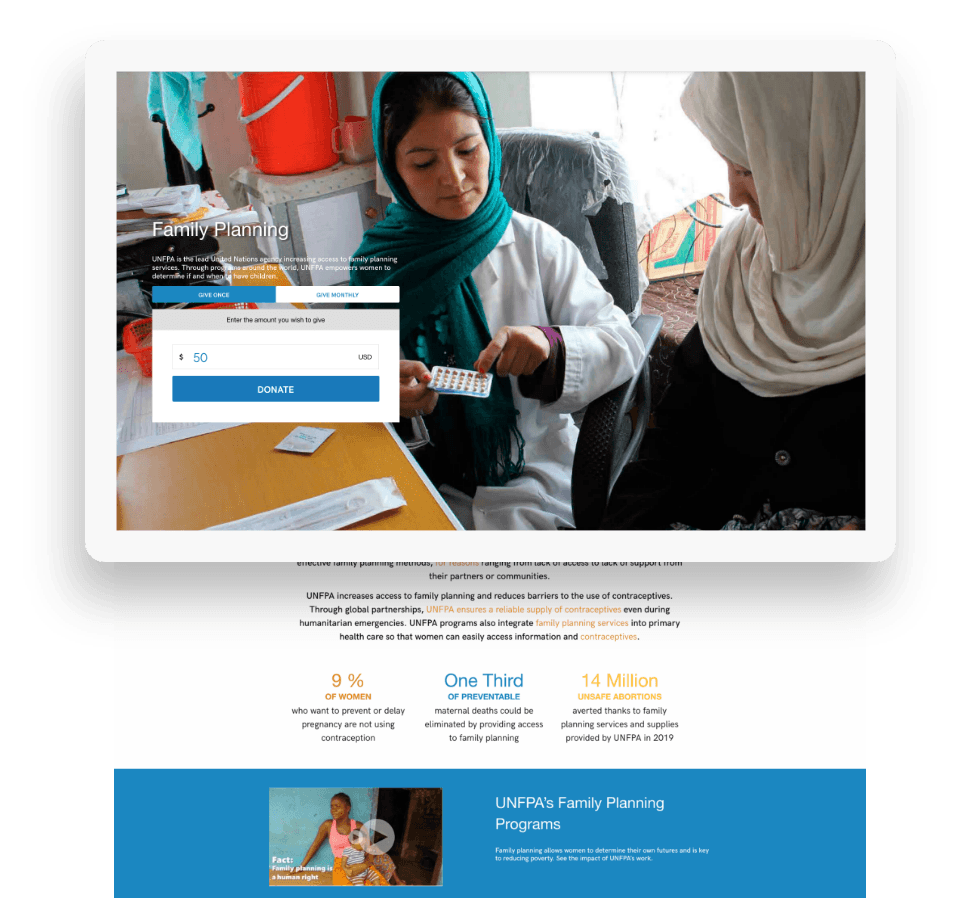 PROJECT TEAM
Maggie Nugent
Content Director
Orion Alden
CREATIVE DIRECTOR
Ben Blodgett
Technical Lead
Milos Misic
Snr Developer
Meet Side•Sea
When Friends of UNFPA faced the threat of defunding in 2016, we were happy to lend our expertise. The result is a dynamic site that combines the power of storytelling with calls to action to donate, giving users a stark and powerful look at the work UNFPA is doing. When potential donors can see the direct impact of their dollars, they're far more likely to give. This project was a success story in ramping up giving channels in order to sustain an incredible organization during a particularly tough time.
Alex Morse
CEO, side • sea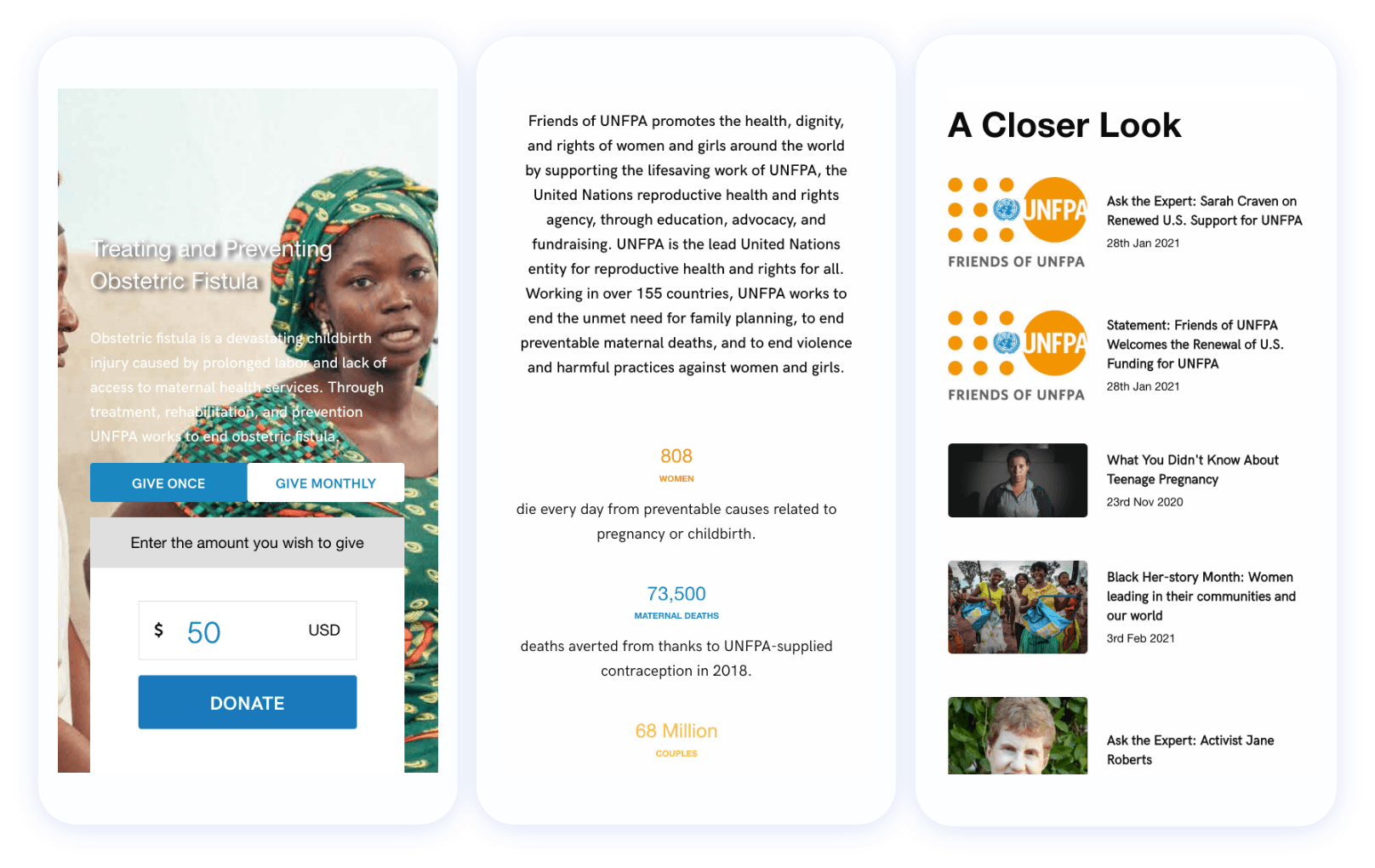 See how we can elevate the
voice of your brand.