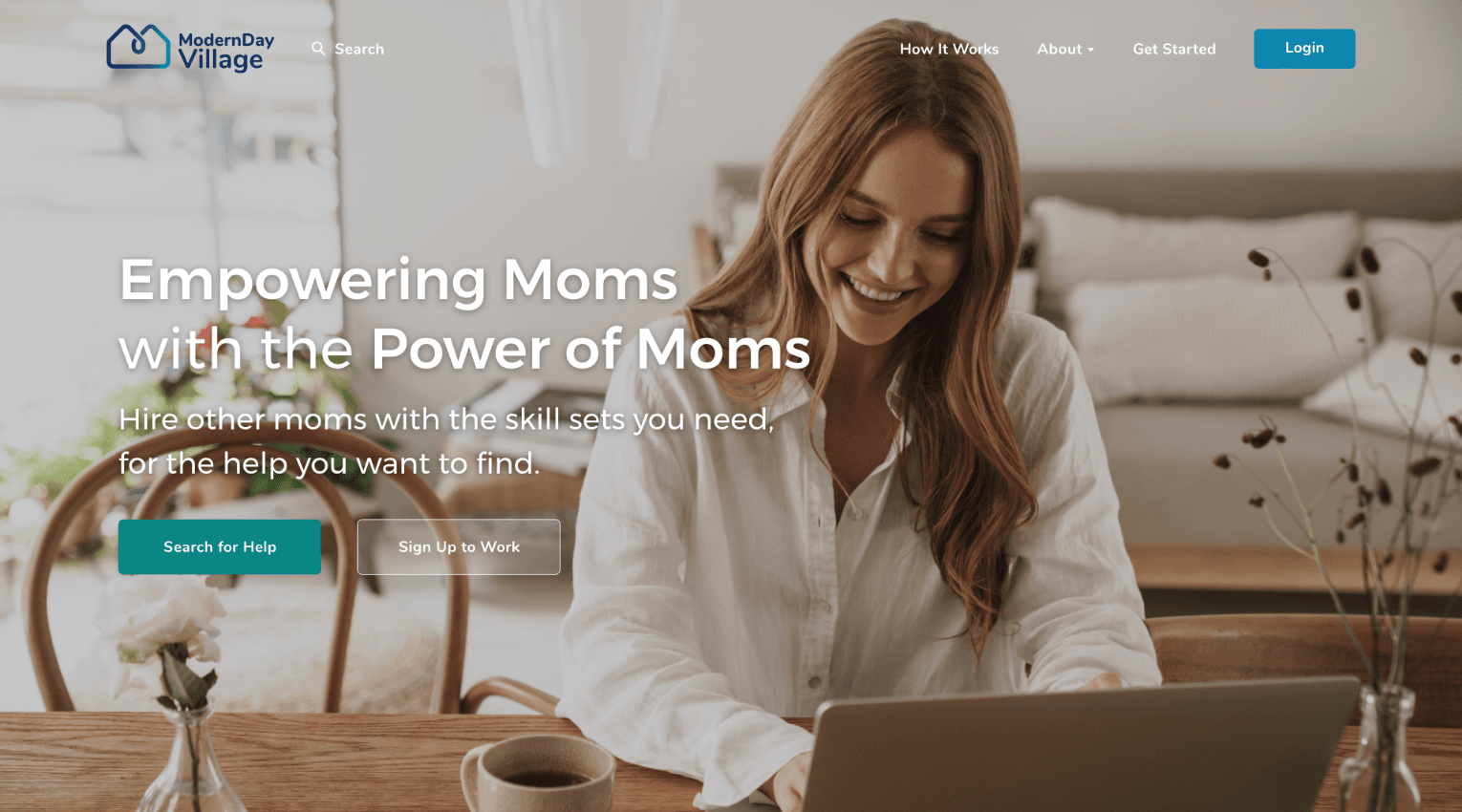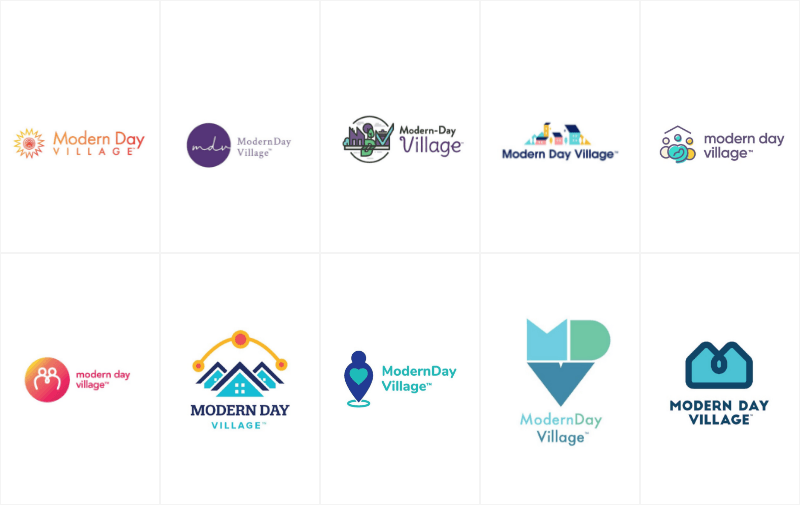 Building the Brand
As a new company, Modern Day Village was starting from square one. This meant that first and foremost, we had to start with branding. Our design team quickly got to work and initially presented the client with ten very different logo concepts in order to gauge their aesthetic preferences.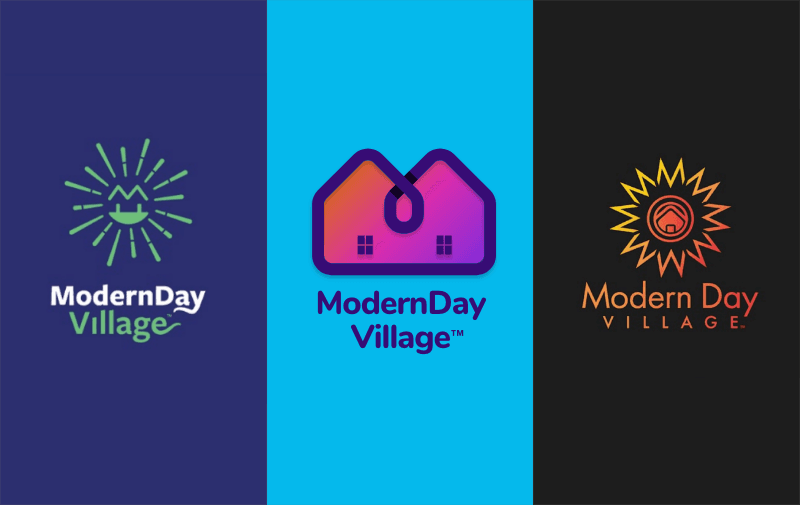 Logo Round 2
The client picked their top three choices from the initial 10 logo concepts we presented, and our design team went back to work at refining these final choices based on MDV's feedback. MDV was specifically looking for a colorful, modern mark that symbolized the concept of a village. After presenting three unique, revised concepts, we asked the client to make a final selection.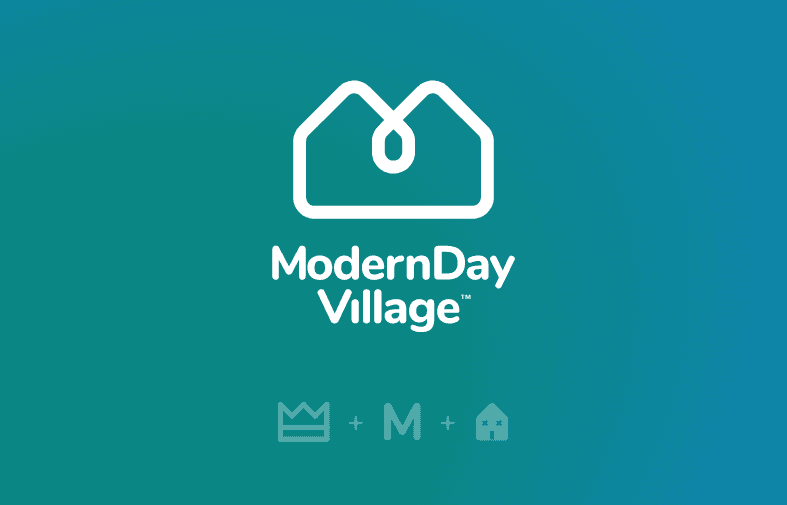 The Final Concept
The final logo that MDV chose was a modern, abstract mark that represented both an "M' for Modern Day Village, and two interconnected buildings that represented the digital connections the platform would nurture. Each "peak" of the M represented a home, while like loop in the middle of the two peaks represented that connection.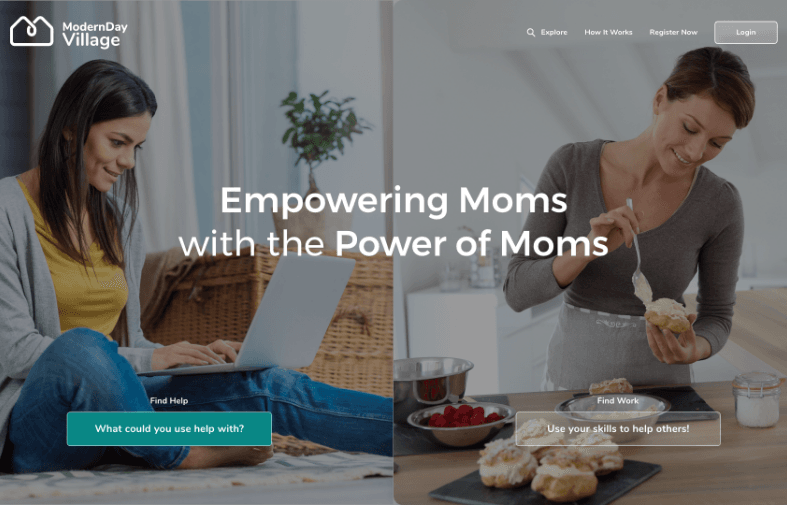 Establishing an Aesthetic
After finalizing a logo, our design team got to work on homepage hero impressions, showing the client multiple variations of how that first impression could look and function. We often present a hero impression to a client before designing the rest of the homepage in order to establish an overall design aesthetic before diving into the rest of the site.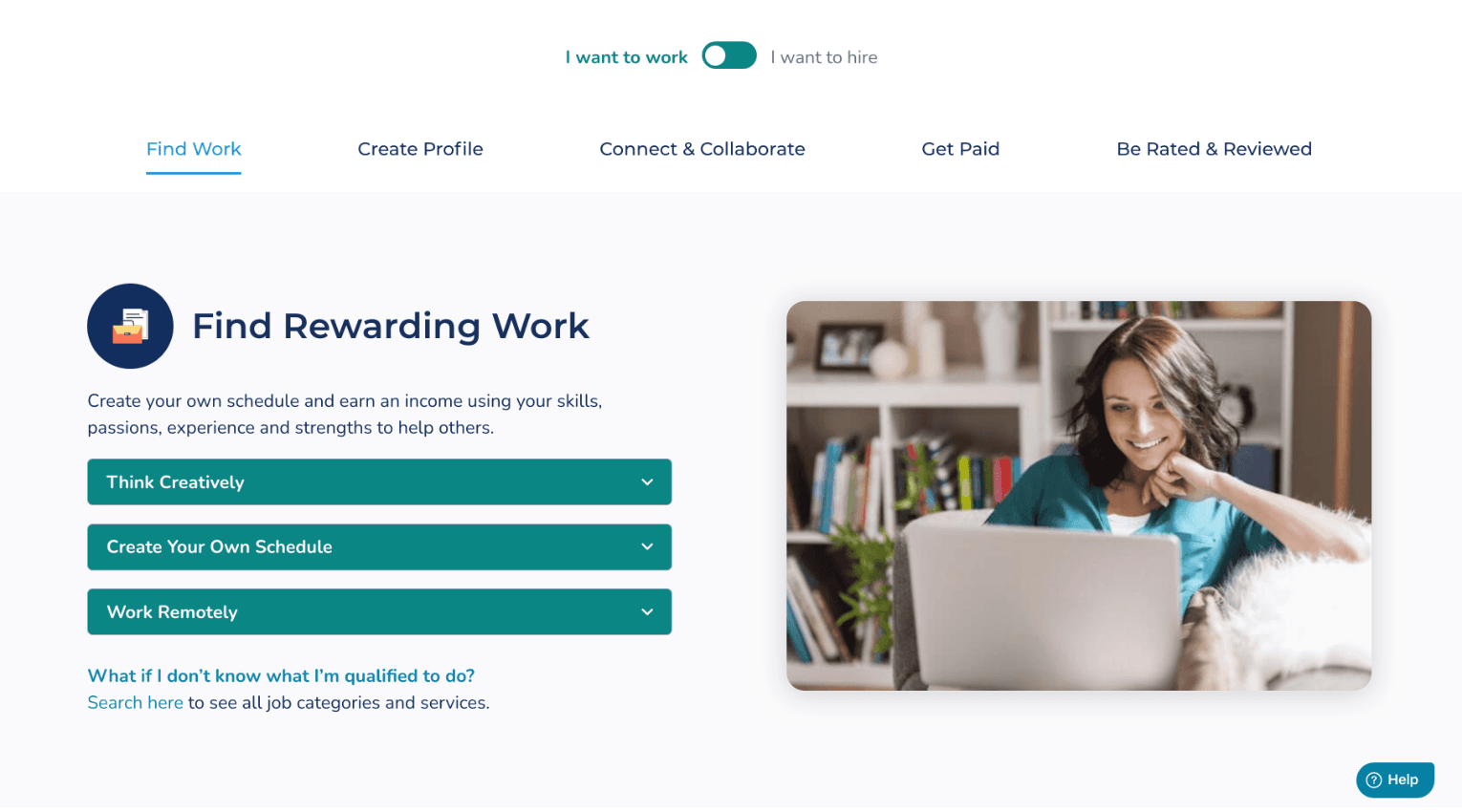 The site addresses two audiences -- those offering their services and those looking to hire. In order to streamline content pieces that are unique to one particular audience, we created a filtering system that we use throughout the site that allows users to toggle between "I want to work" and "I want to hire." Depending on which audience the user toggles to, they'll see tailored content where it applies.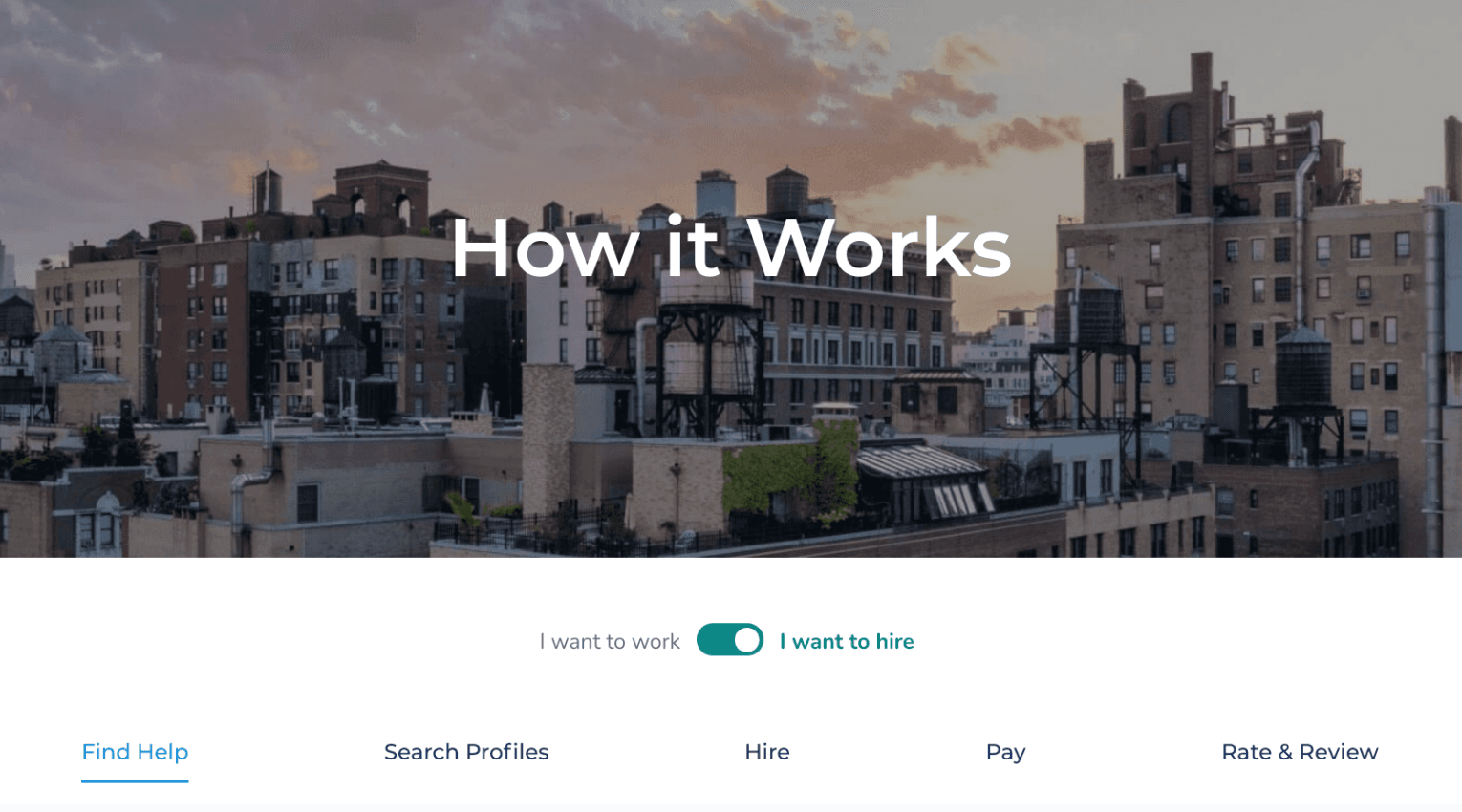 A robust "How it Works" page takes a plethora of information and condenses it down into easily digestible content sections. Filters across the top of the page anchor the user down to the topic they want to view, and each section contains an accordion menu that reveals a drop-down with content as you click on it.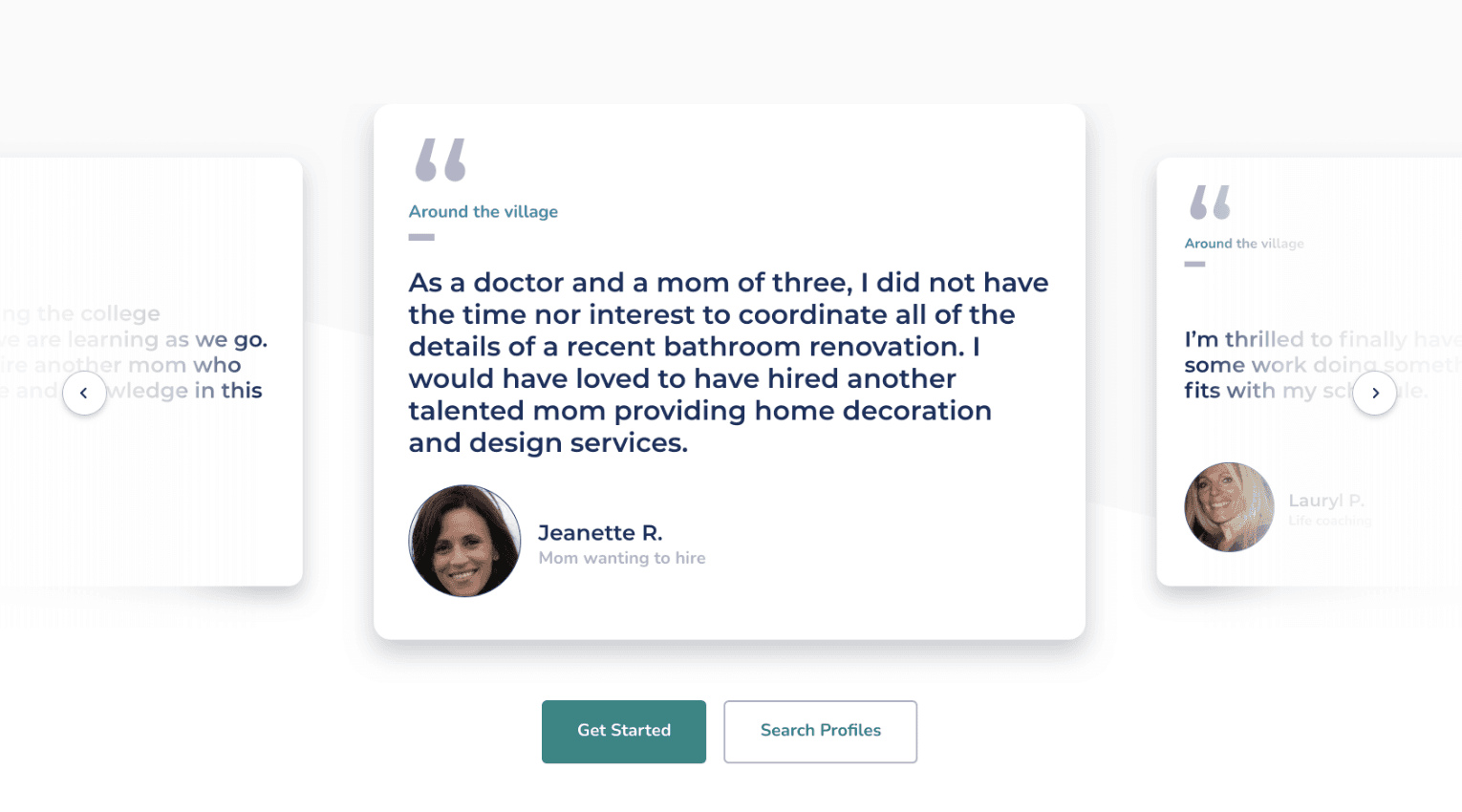 Building Trust through Testimonials
When creating a site that involves the exchanging of money for services, it's incredibly important to build trust and credibility between the platform and its users. One way we did this was by incorporating testimonials throughout the site. Testimonials from real users are foundational for sites like Modern Day Village or AirBnB, where creating trust is paramount to the evolution and success of the site.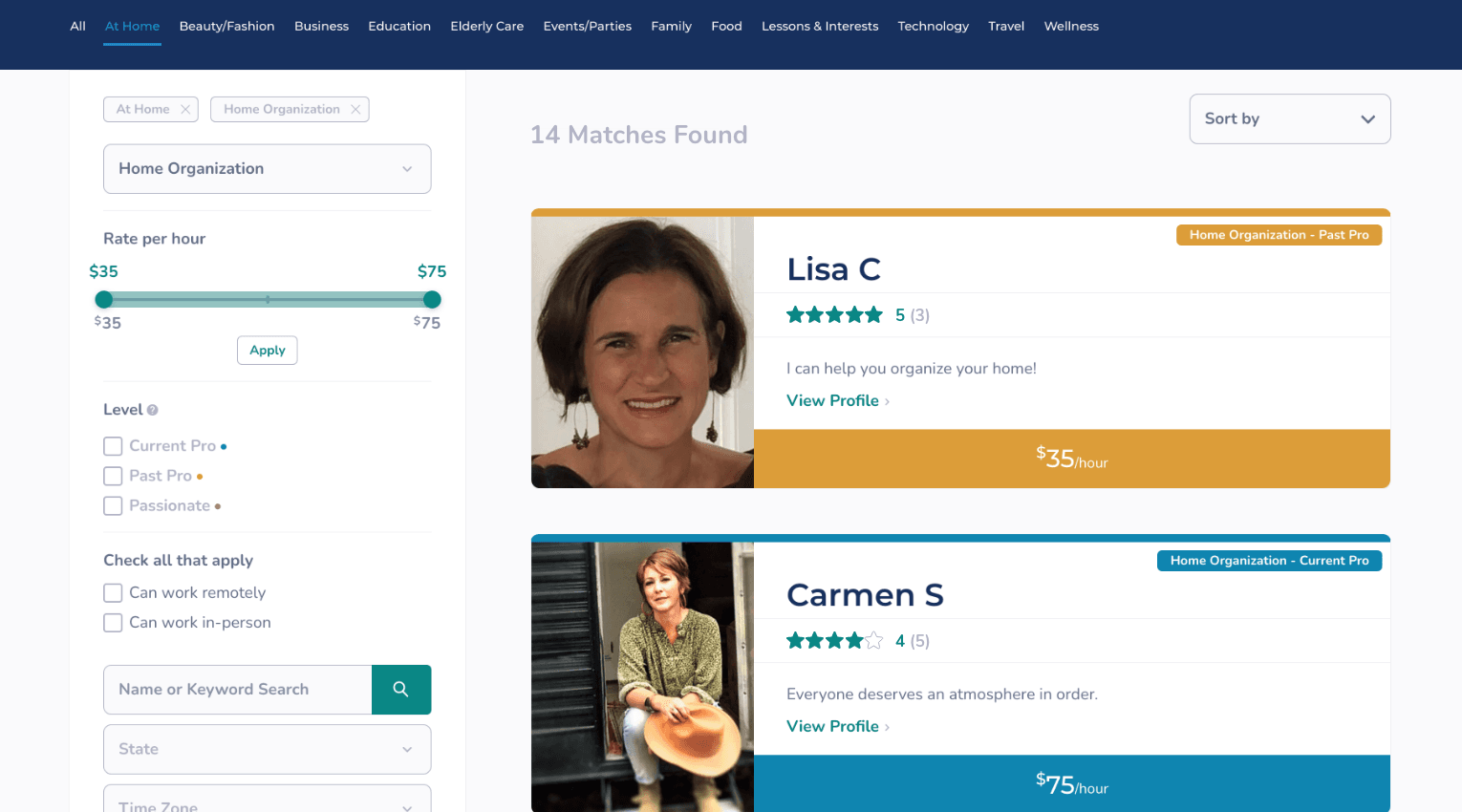 Search for the Perfect Fit
For users looking to hire, we created a comprehensive search and filtering system that allows users to search based on services offered, rates, geographical location, and level of experience. We used a color-coding system that assigns profiles a color depending on their level of experience, making it easier for those looking to hire to identify the type of worker they're looking for.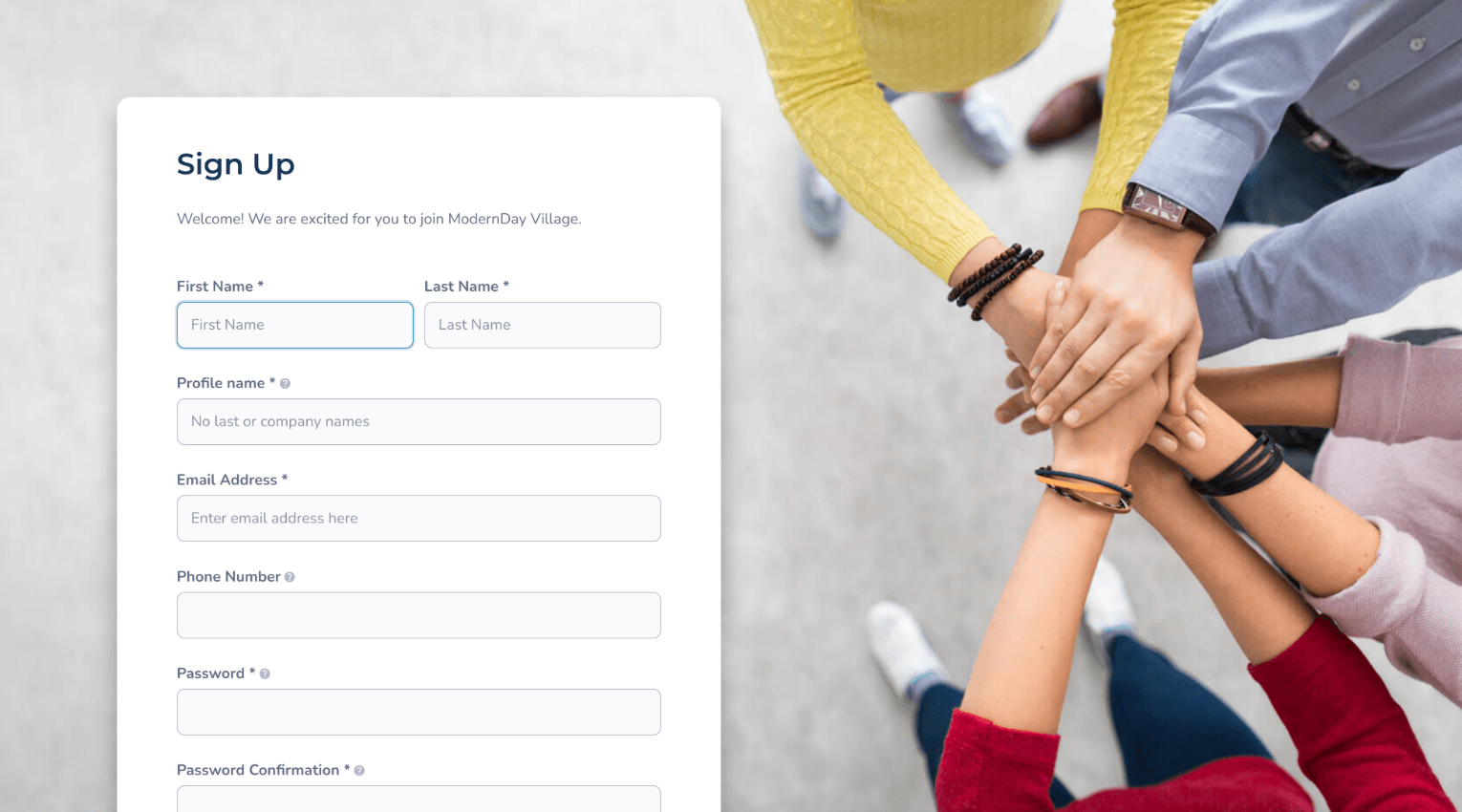 Of course, in order for MDV to continue to grow, we needed to put a simple, painless sign-up process into place. We took great care in creating a form and process that would avoid any potential barriers, relying heavily on best user experience practices.
Let's work together to bring your vision to life.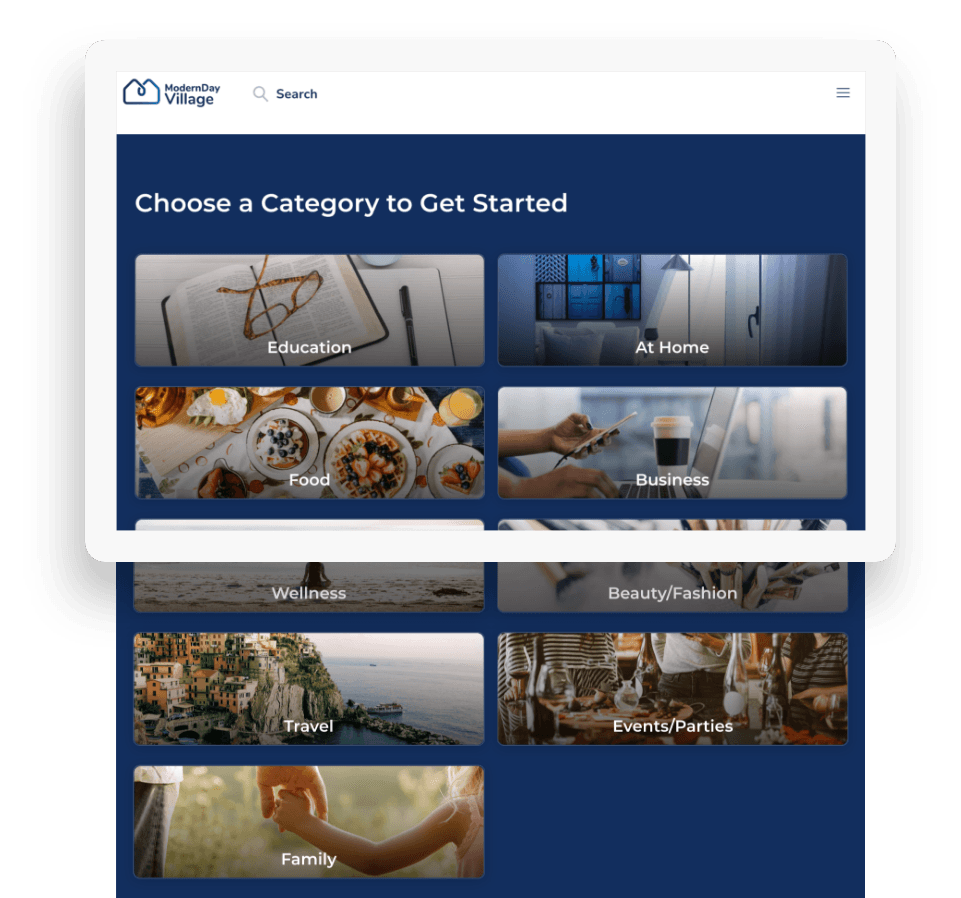 PROJECT TEAM
Ben Blodgett
Technical Lead
Orion Alden
CREATIVE DIRECTOR
Maggie Nugent
Content Director
Meet Side•Sea
There are always some interesting challenges associated with creating a gig marketplace, and we truly enjoyed working through those and coming up with the best solutions for Modern Day Village's unique concept. It was incredibly satisfying to build something that will harness the untapped talent of moms across the world. An original concept like this definitely has the potential to make its mark in the gig economy sector.
Ben Blodgett
Technical Lead, side • sea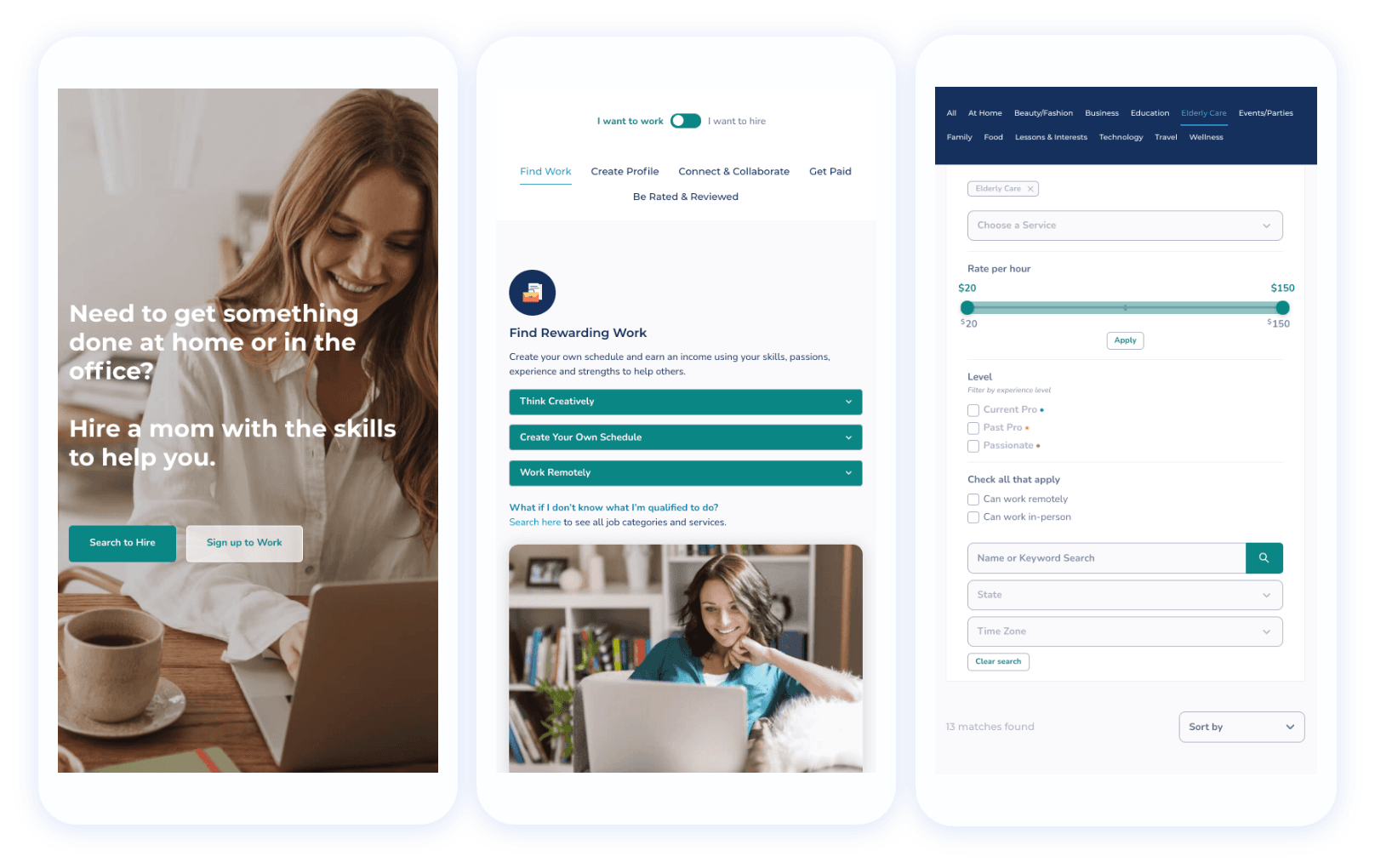 See how we can elevate the
voice of your brand.