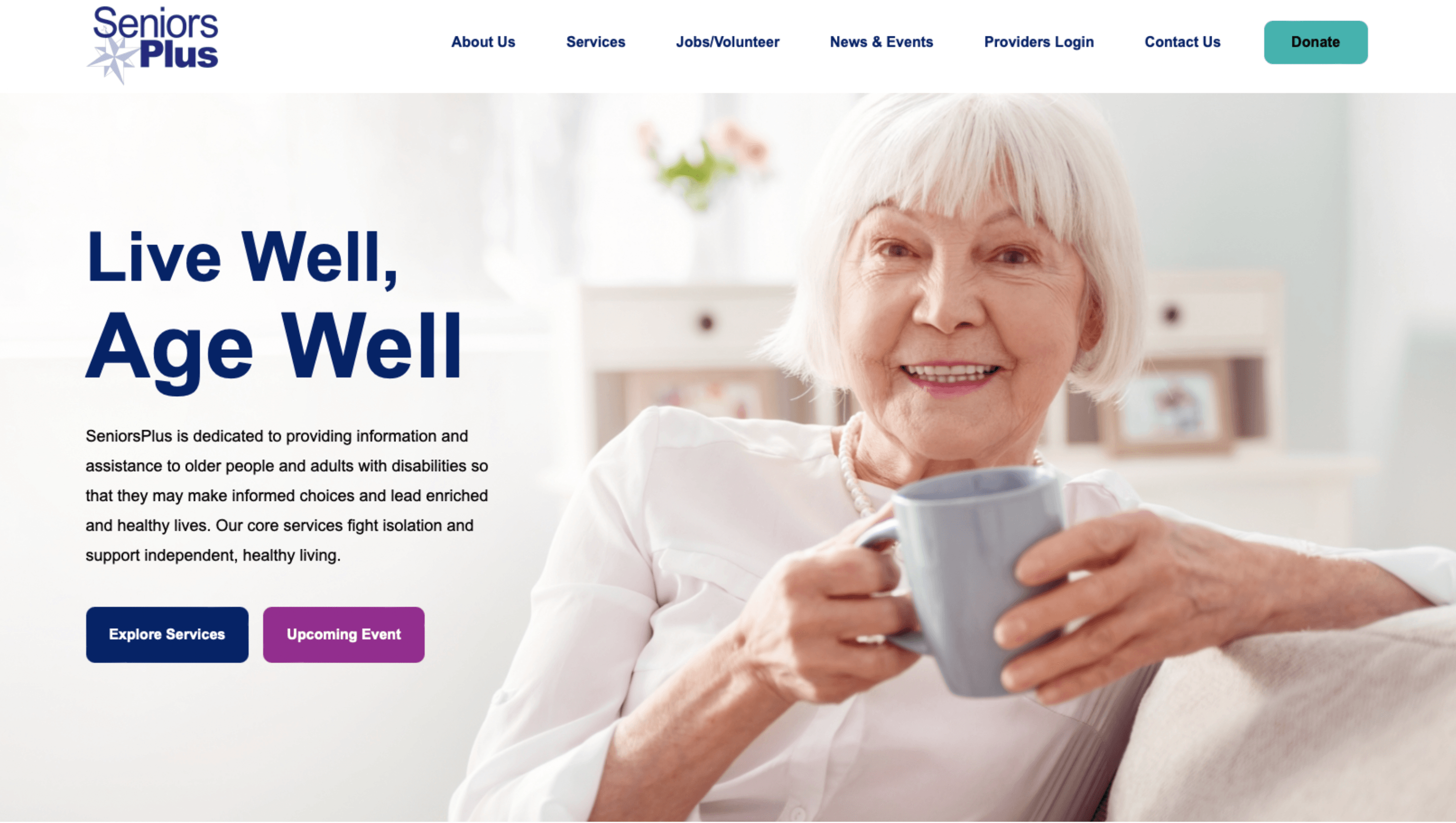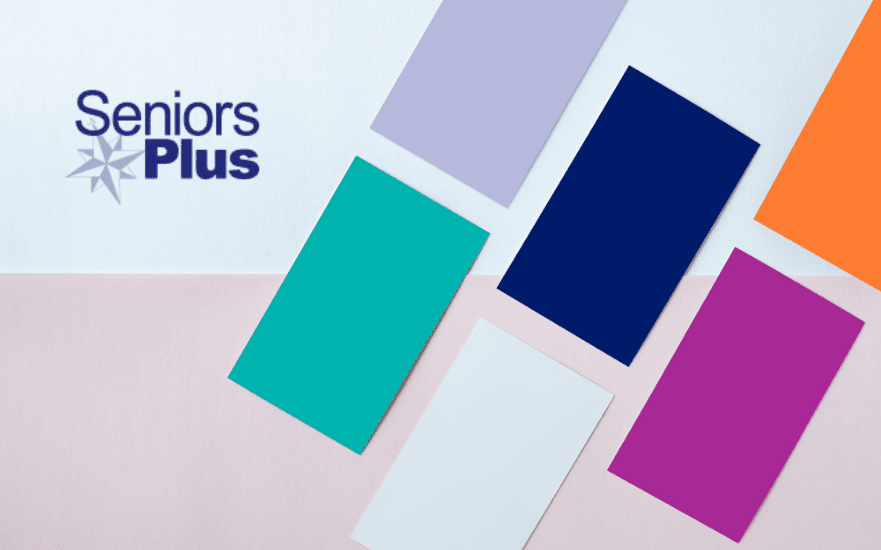 Logos & Colors
First we went to work and updated their color palette to help bring their site to life. We crafted a color palette that revolved around calming blue and green with splashes of purple to accentuate the various calls to action.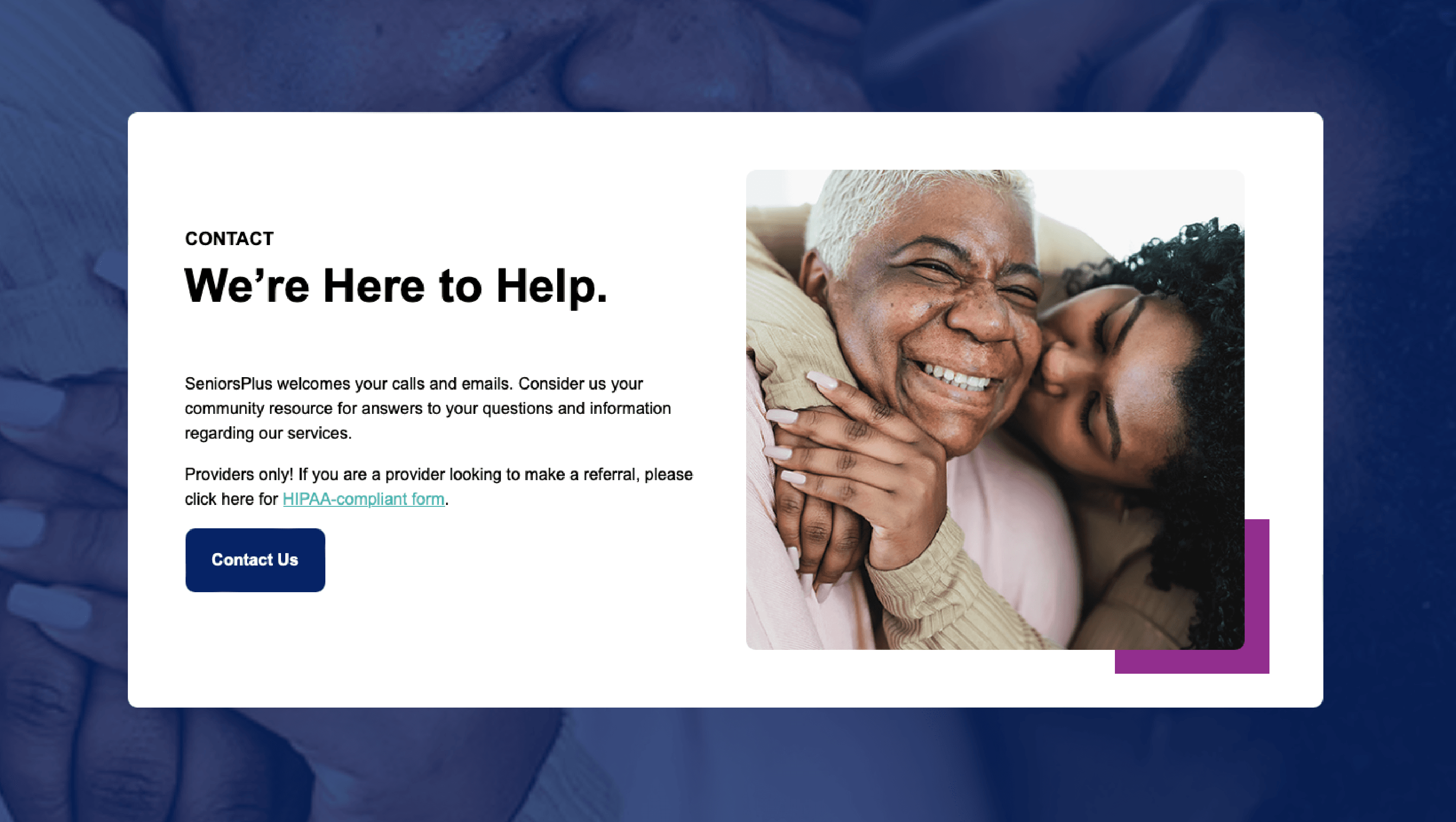 We worked closely with the client to curate a lively image selection that transmits a trustworthy, caring and friendly environment.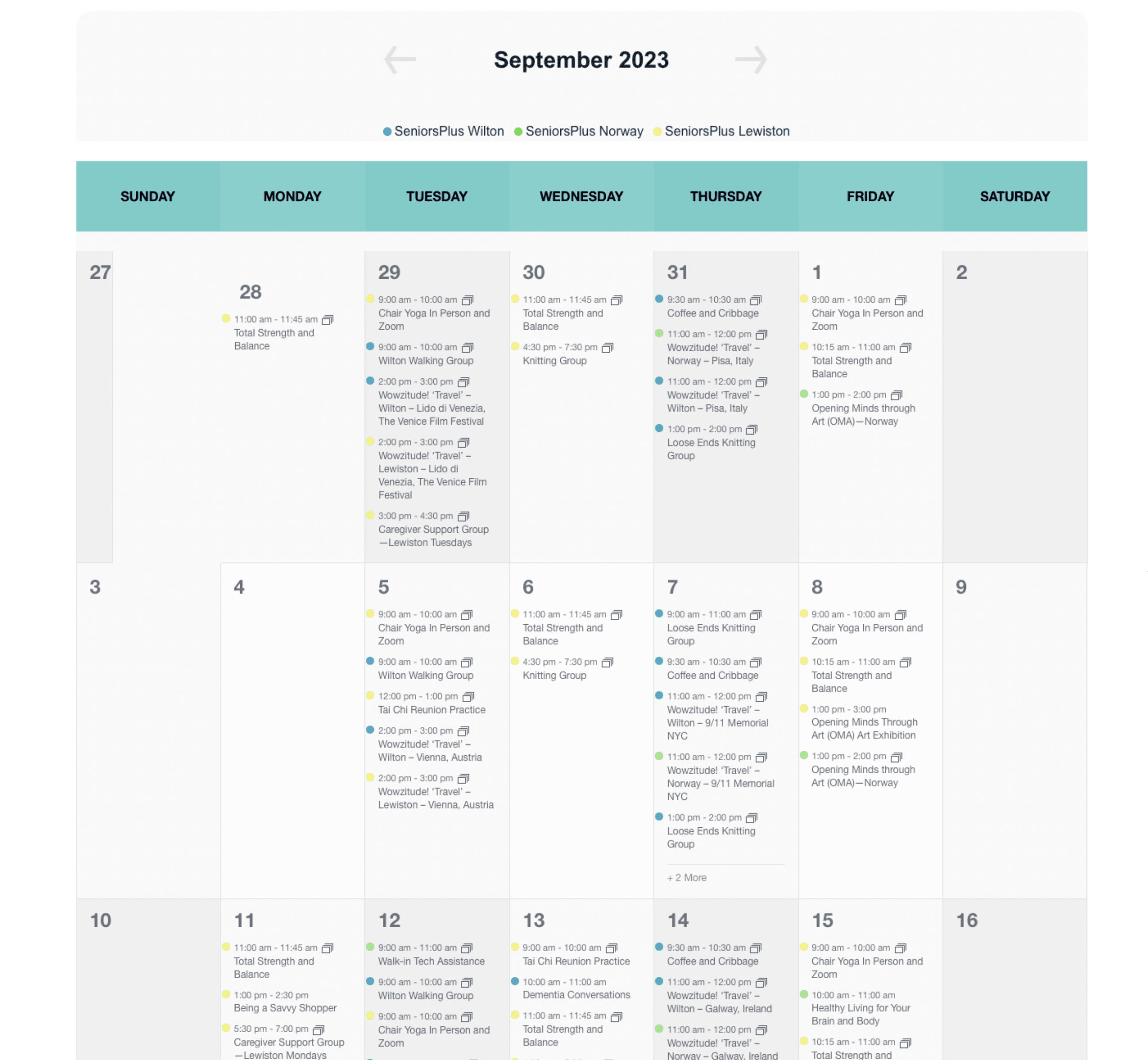 Putting focus on the user experience, the team built an easy to use event registration platform to make events easy to find, learn about, share, or register.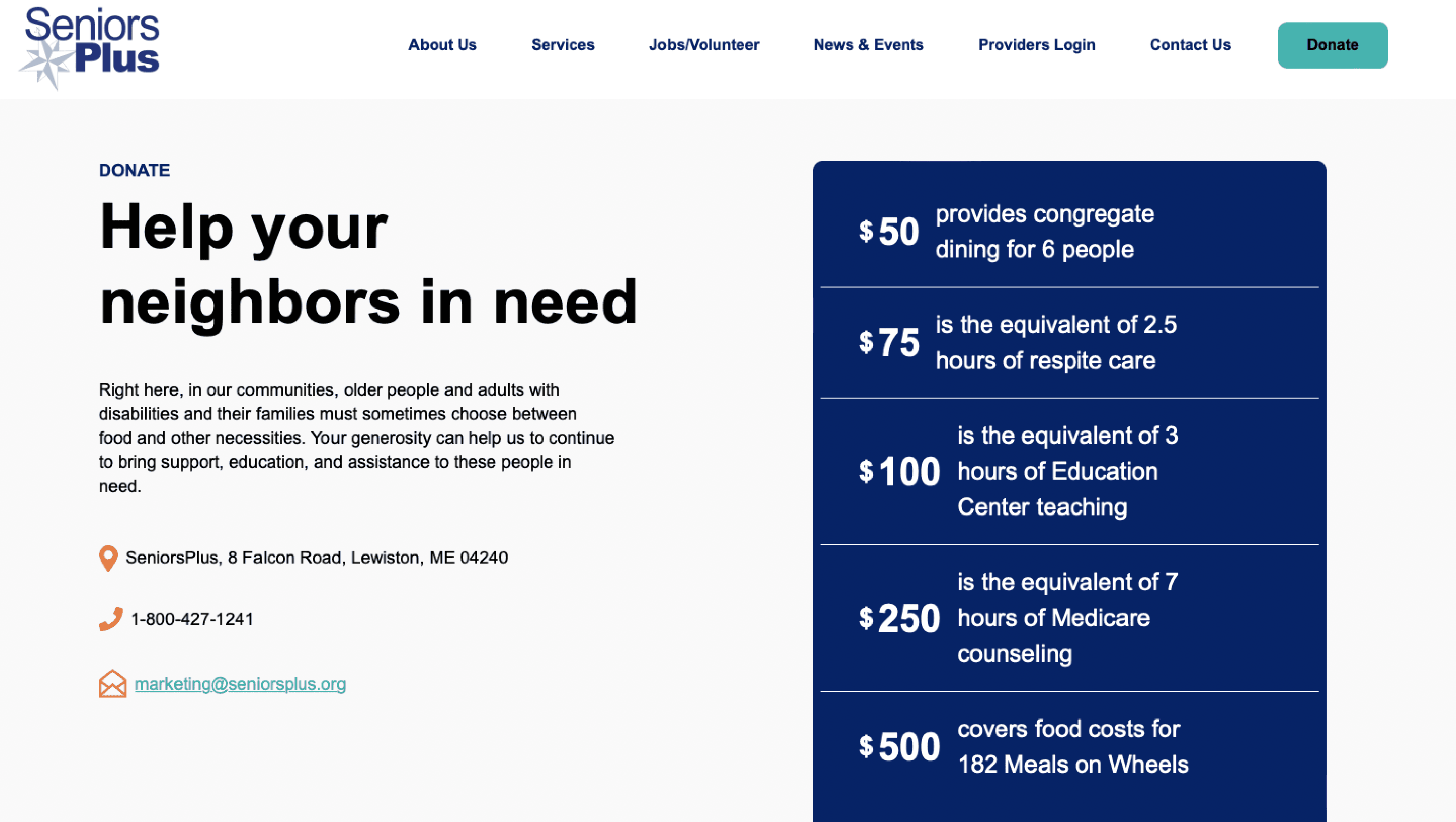 Donations are a key part of SeniorsPlus being able to provide such great services, so it was very important to create and strategically place clear calls to action across the site along with a simple and seamless donation platform.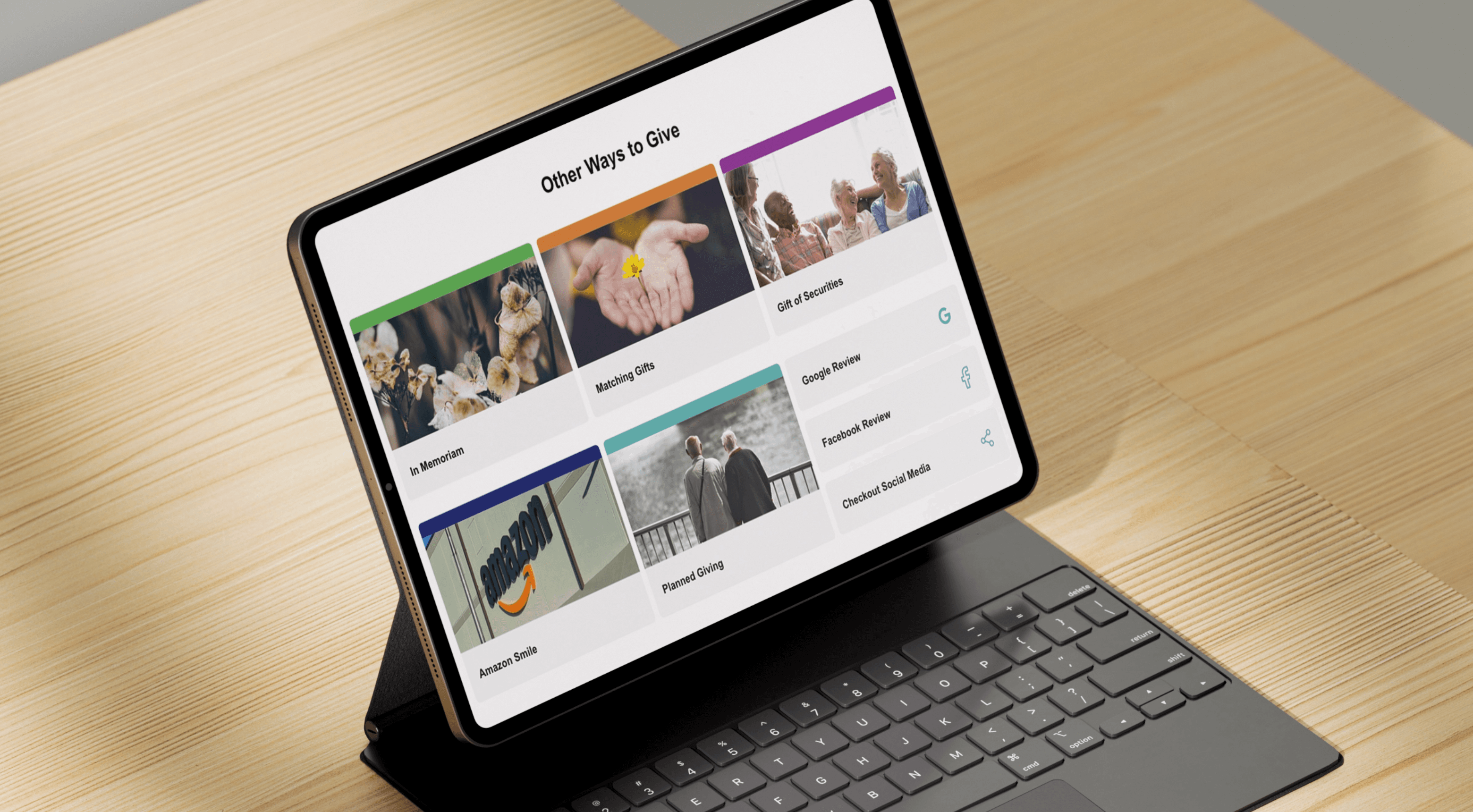 Volunteering was another priority for the client. We collaborated with them to develop a user-friendly platform that showcases the various ways people can volunteer, track current volunteer needs, and quickly answer frequently asked questions.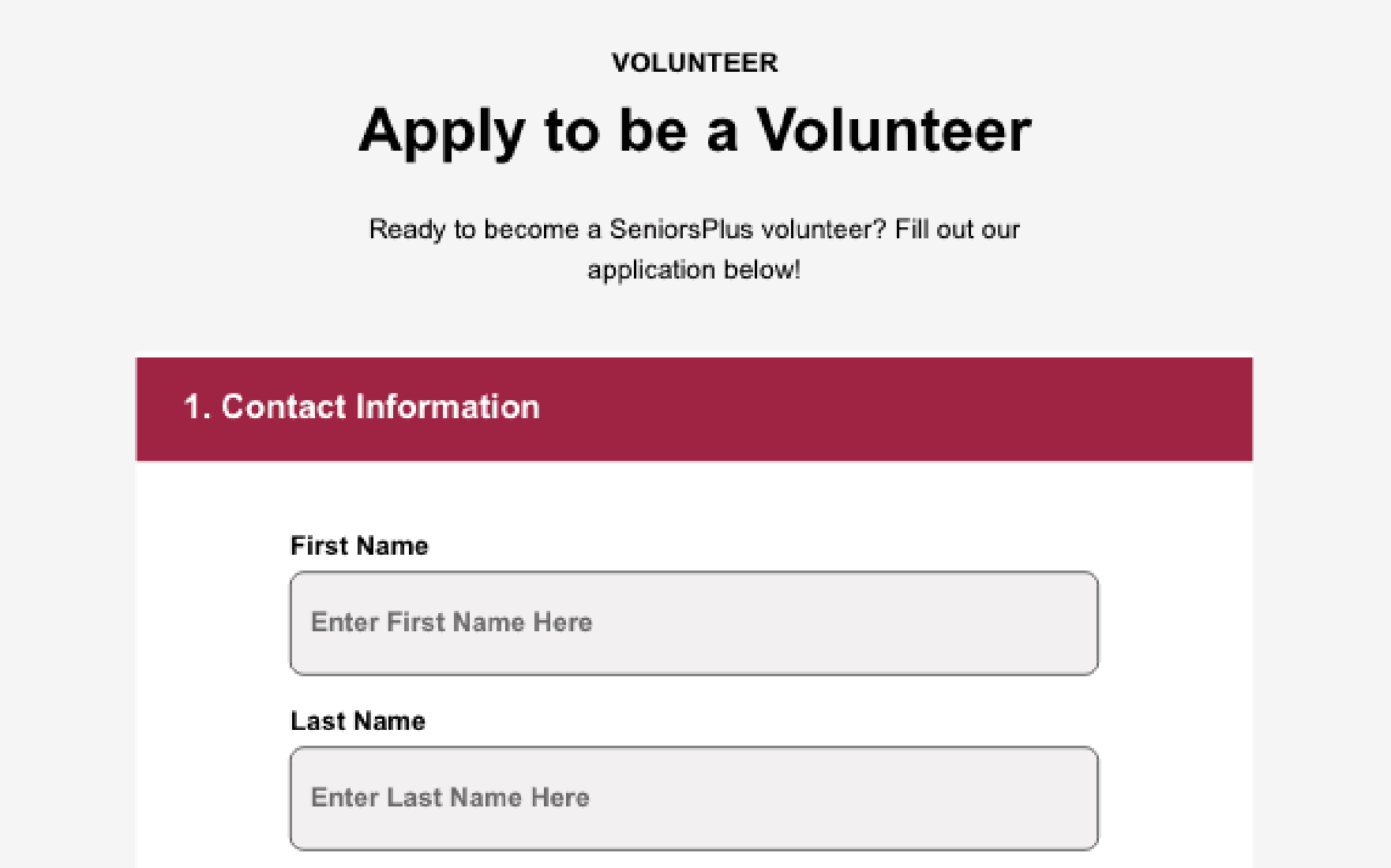 Application
We built a custom Volunteer Application to make sure the process of signing up is as painless as possible.
Let's work together to bring your vision to life.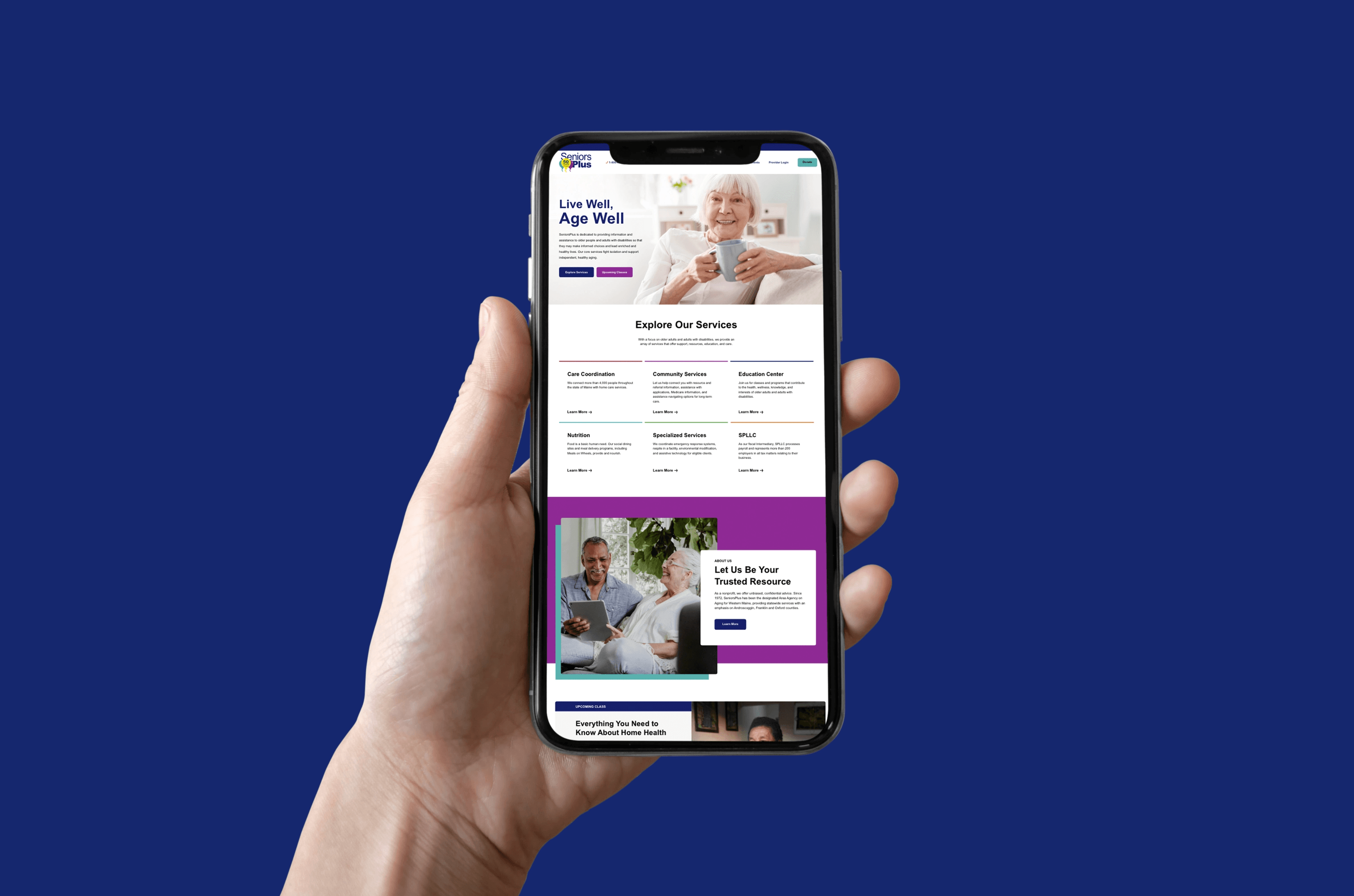 PROJECT TEAM
Orion Alden
CREATIVE DIRECTOR
Megan Lumenello
Content Director
Meet Side•Sea
Collaborating with SeniorsPlus was a delight. Their clear vision and seamless cooperation made our task enjoyable. The goal was to create an intuitive and easy -to-use website that vividly conveyed SeniorsPlus' profound impact on our local communities and the final result left everyone beaming, eager to launch the site.
Orion Alden
Creative Director
See how we can elevate the
voice of your brand.