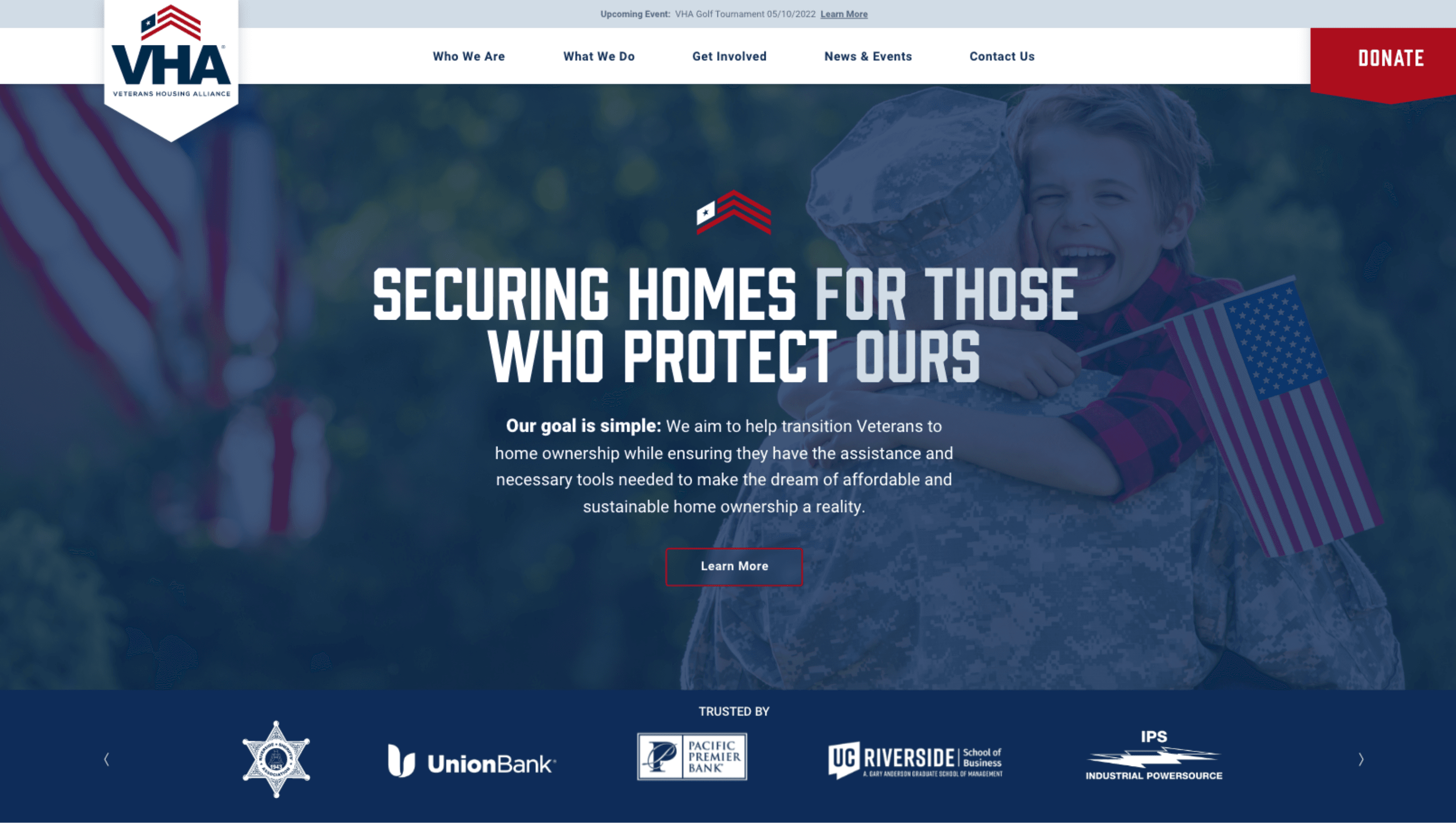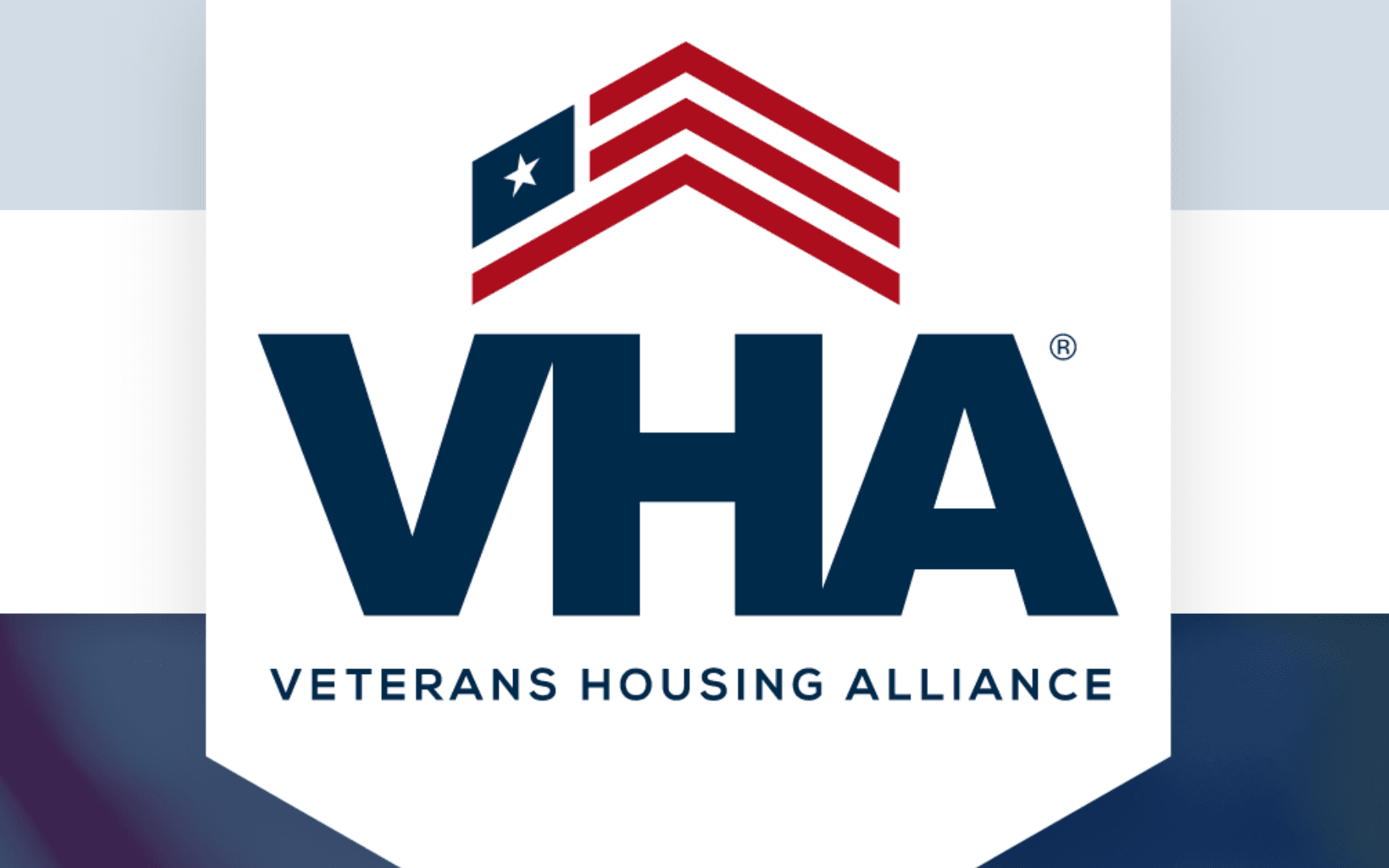 Logos & Colors
Employing powerful dark blue lines to stand out against a white background, the Veterans Housing Alliance logo evokes the impression of a protective shield that features the VHA logo in front of an icon illustrating an American Flag transitioning into a home. The color palette used throughout the website features calming blues with strategic touches of red for vibrant accents.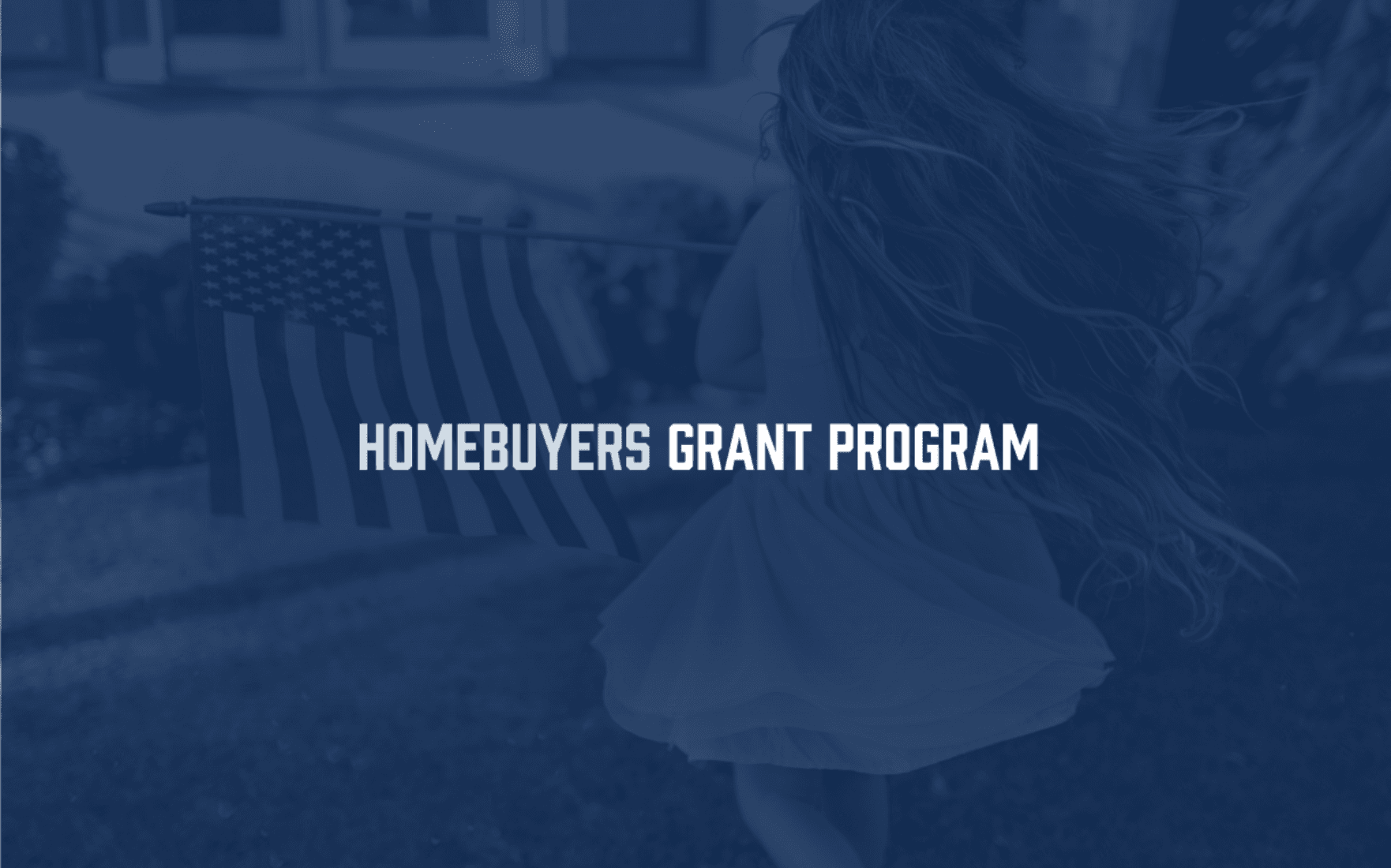 Patriotic Branding
We integrated patriotic branding as the backdrop to convey the exceptional quality of work while aligning seamlessly with VHA's core mission of supporting Veterans and Military personnel in their journey toward homeownership.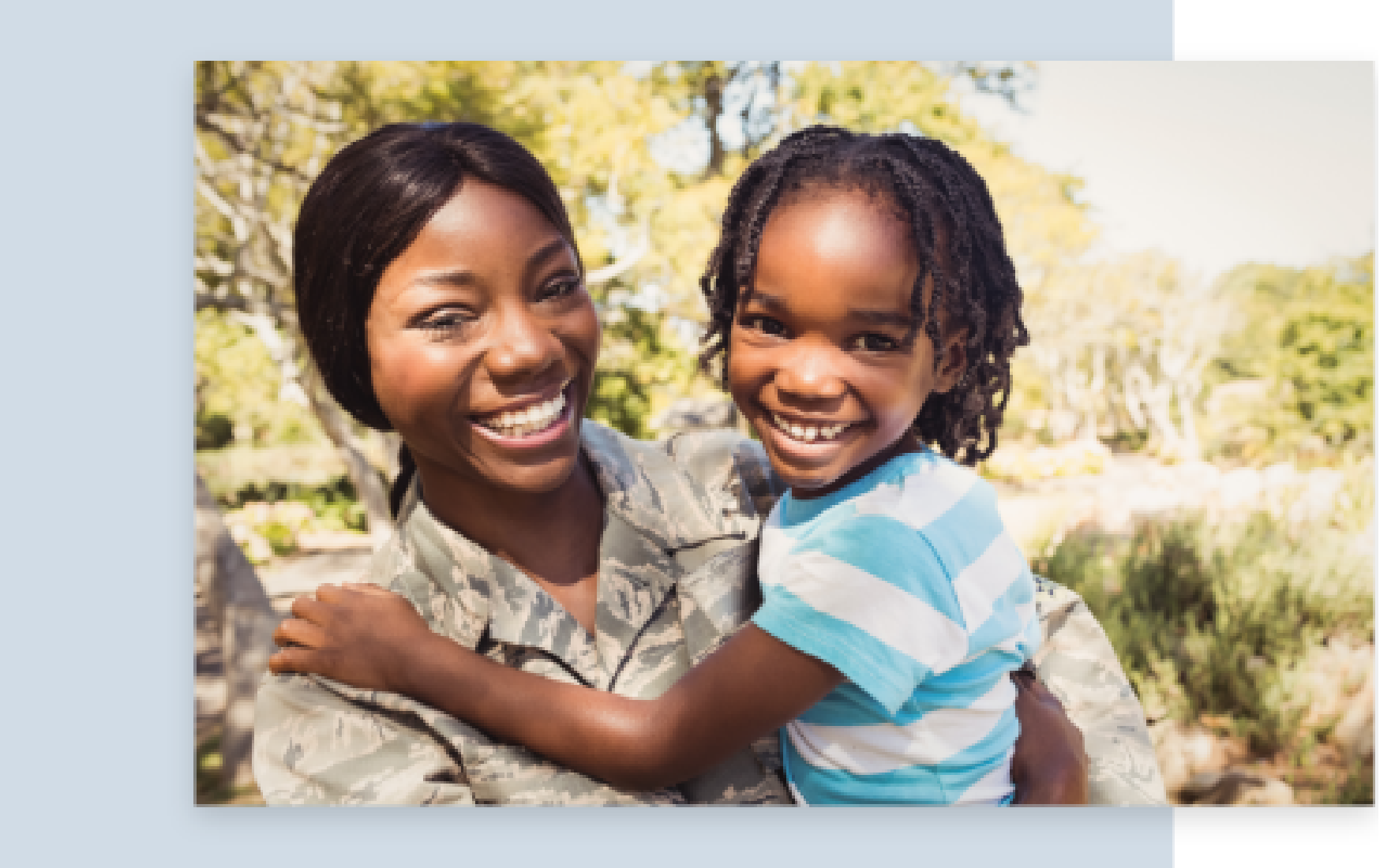 Military Imagery
Working with Veterans Housing Alliance, we were able to curate a customized gallery of stock photos that align with the VHA brand and emphasized the importance of showing diversity amongst the military community.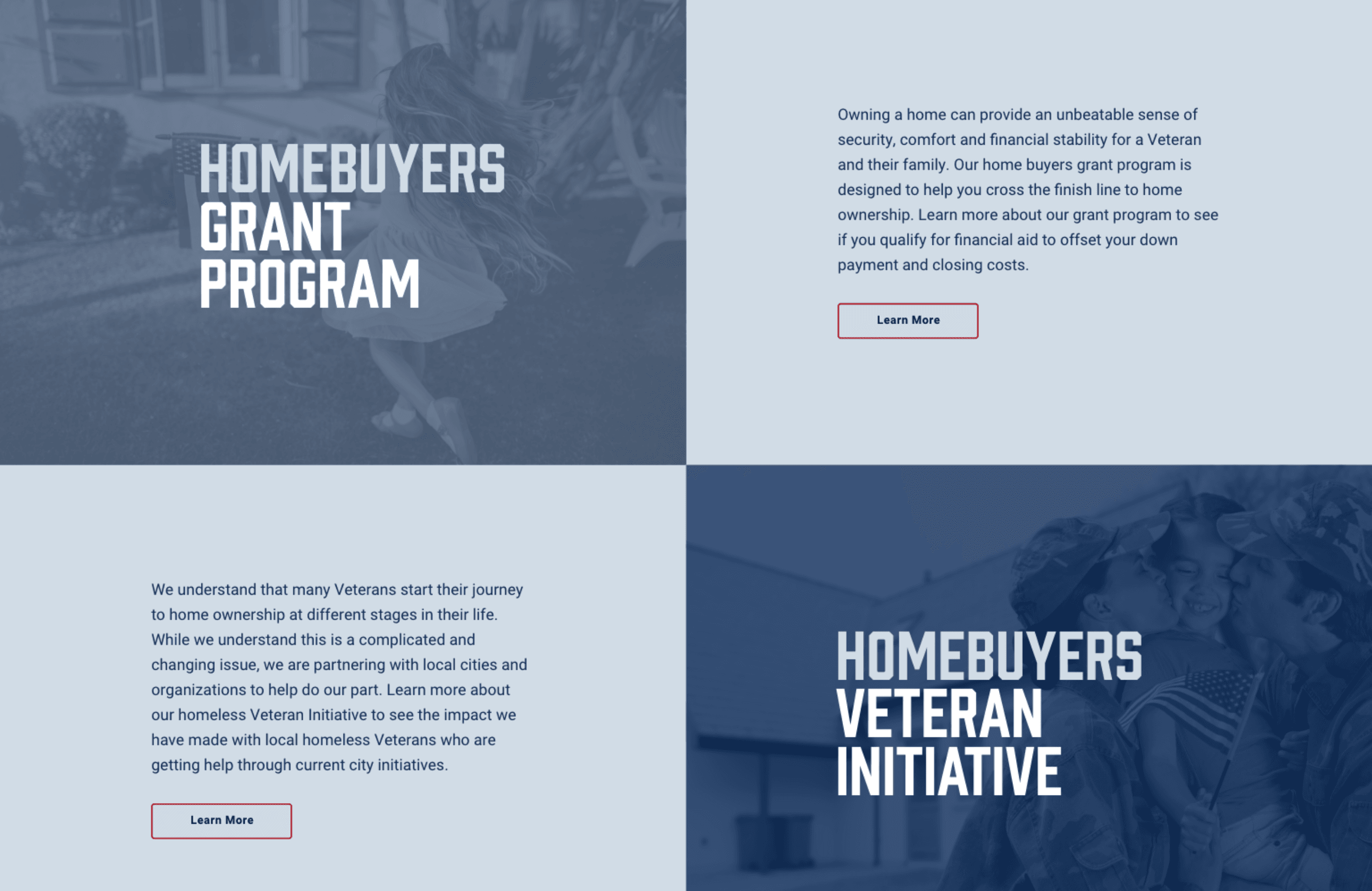 The central focus while working with Veterans Housing Alliance was to make their various services and programs easy to find and understand. Recognizing that buying your first home can be extremely stressful, we wanted to showcase VHA's programs and services front and center with clear and concise copy to facilitate a streamlined and user-friendly experience.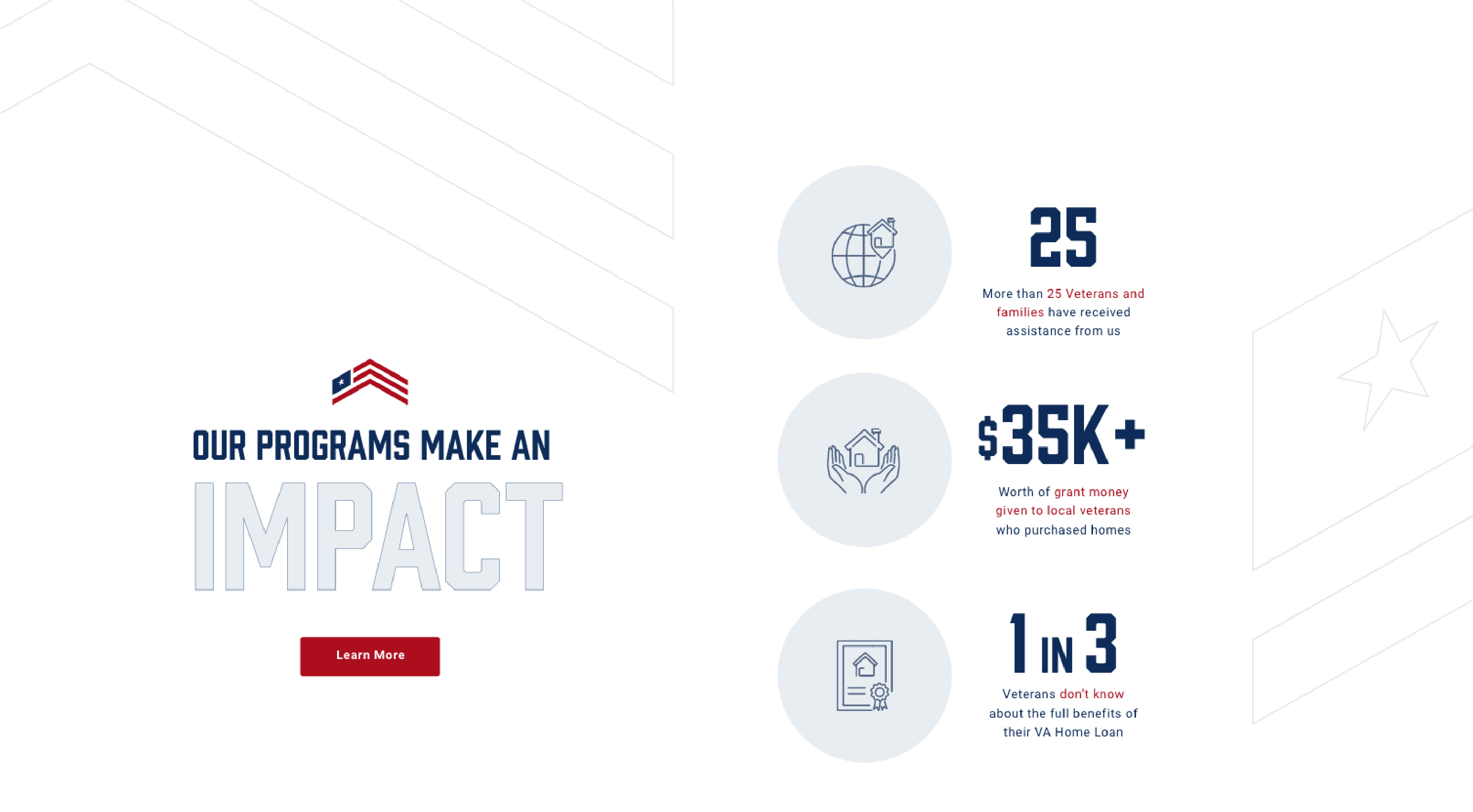 We designed an area on the website for users to immediately see the impact VHA has had on the military community by the numbers. This tailored feature not only offers donors and users insight into how funds and resources are being utilized, but also distinguishes Veterans Housing Alliance's website from other nonprofit platforms.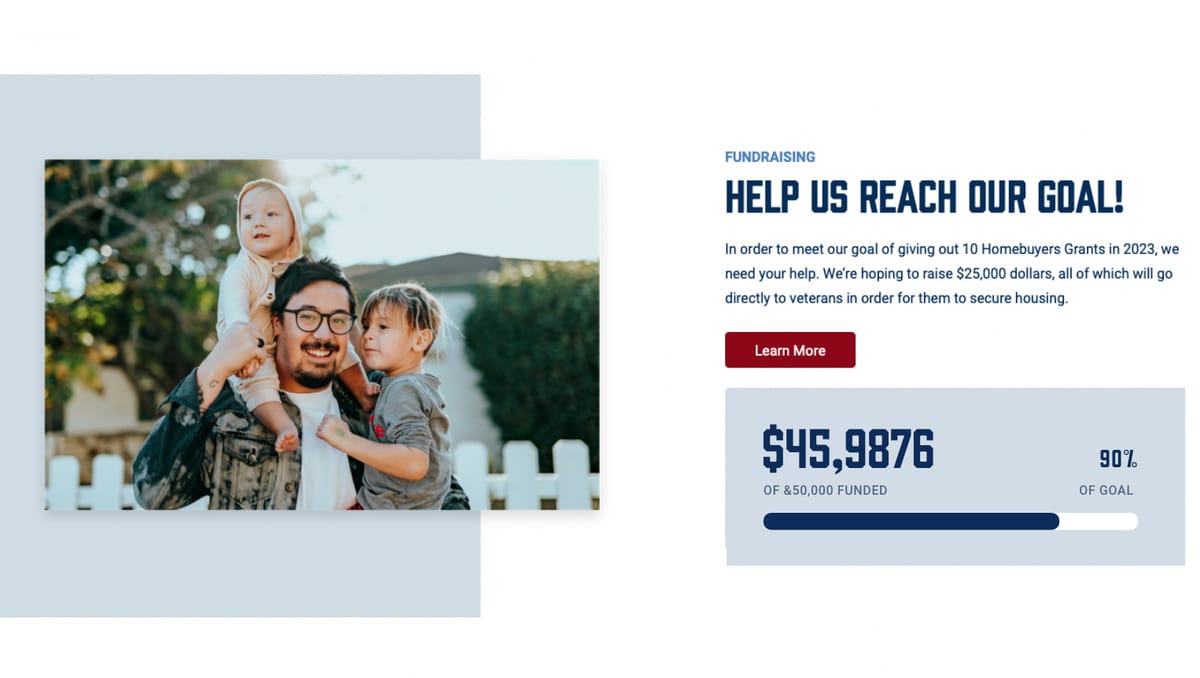 To highlight the projects that The Veterans Housing Alliance are working on at the moment, we designed a Fundraising section that works as an engaging way to visually track the status of projects while encouraging users to learn more and consider contributing themselves.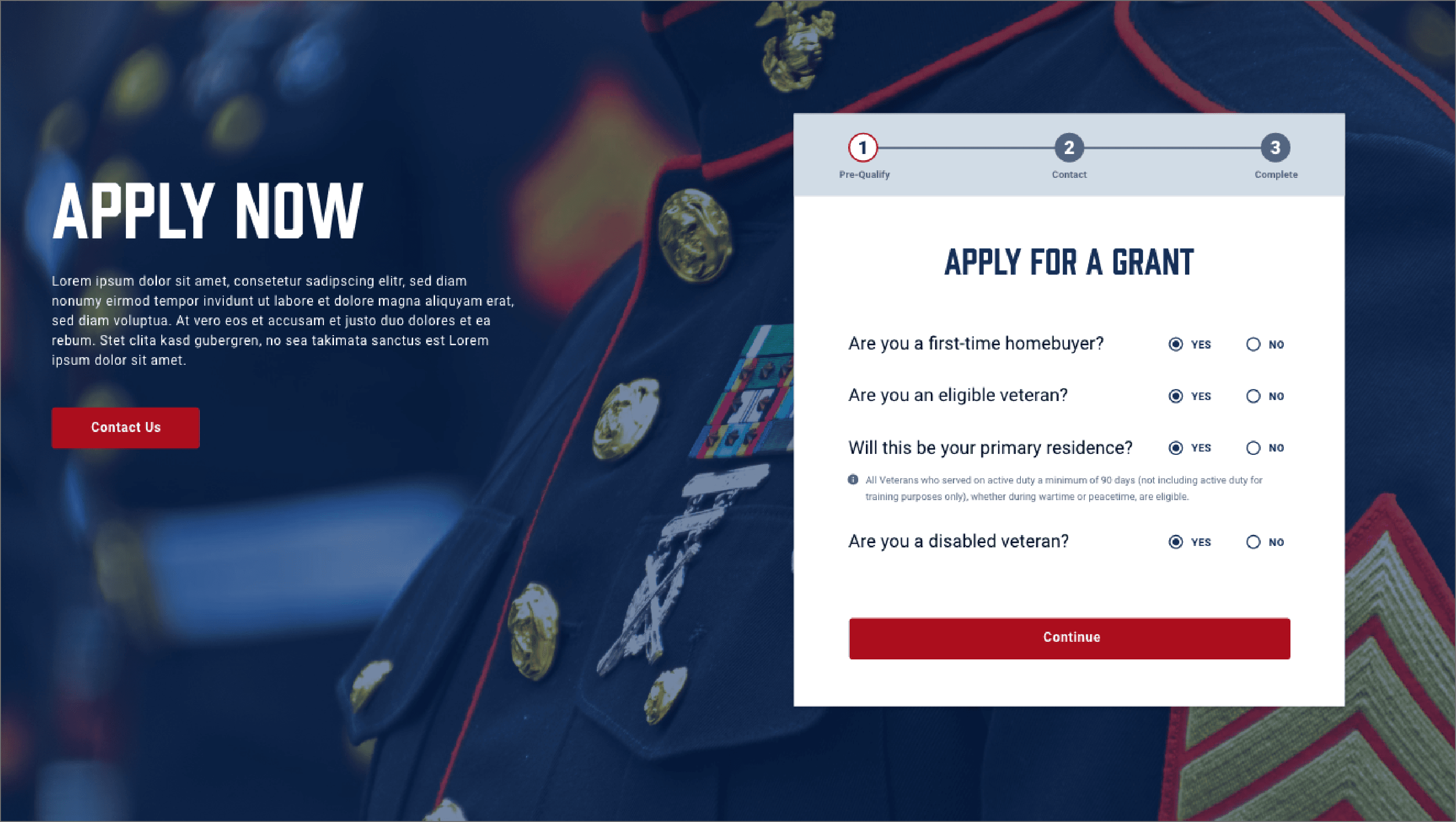 We designed a Grant Application to match the website's user-friendly flow that focused on streamlined simplicity while staying consistent with VHA's mission to help Veterans understand the home buying process and resources available in the market today.
Let's work together to bring your vision to life.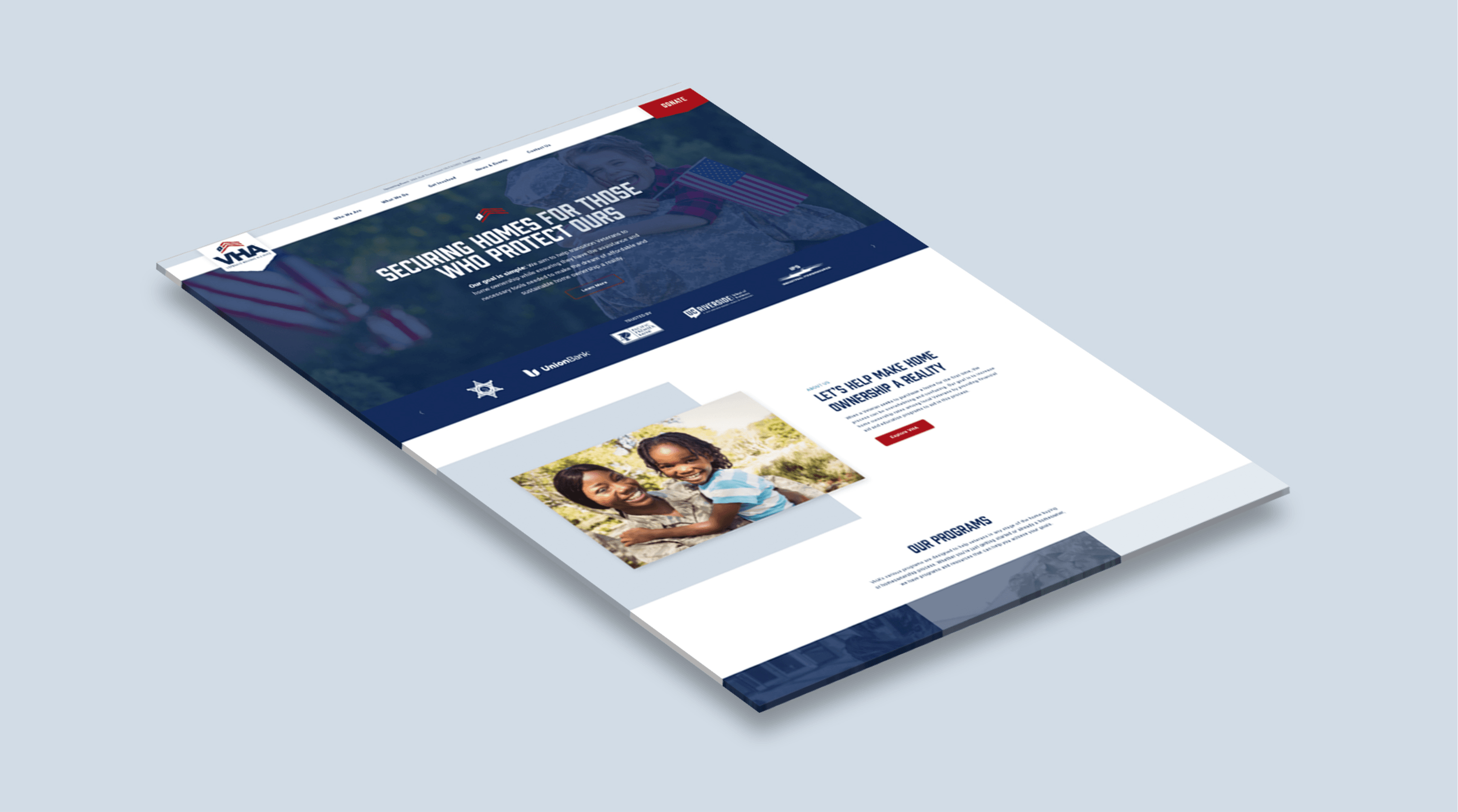 PROJECT TEAM
Jennifer Chew
PROJECT MANAGER
Orion Alden
CREATIVE DIRECTOR
Maggie Nugent
Content Director
Elena Ovacharenko
DEVELOPER
Meet Side•Sea
Working with Veterans Housing Alliance has been an incredibly rewarding experience. Their passion for serving Veterans is evident, and we are honored to have been part of the team that helps make homeownership dreams a reality for those who have served our nation
Maggie Nugent
DIRECTOR OF CONTENT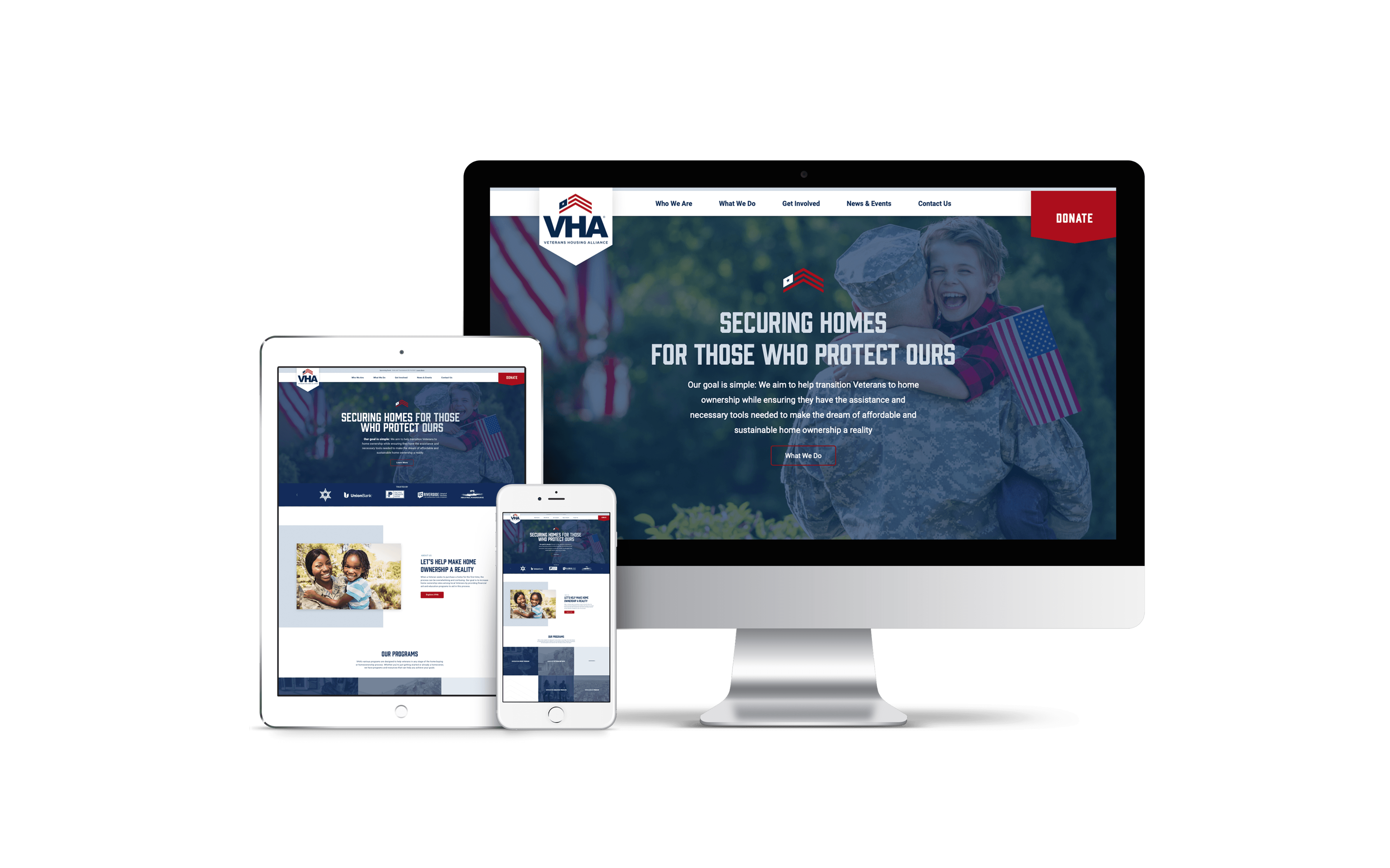 See how we can elevate the
voice of your brand.